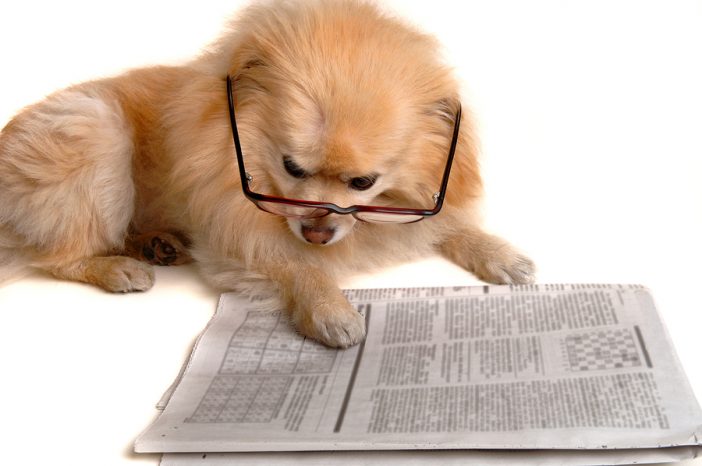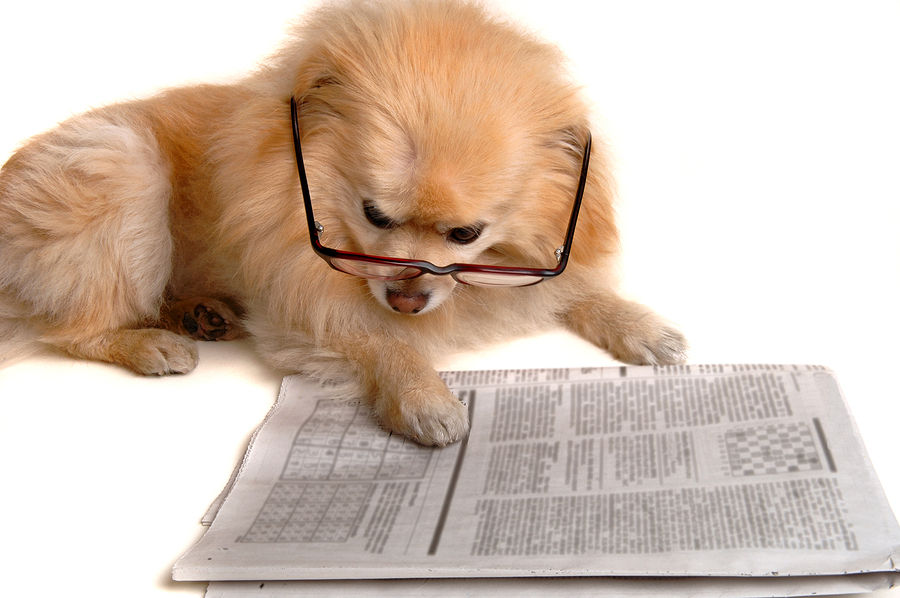 We live in the internet age, where a friend posting a story about something that happened to them can lead to a frenzy of conjecture about how "insert business or big corporation here" is taking advantage of the consumer and should never be trusted.
Veterinarians are not immune to this perception, and there is always going to be a subset of our clientele that thinks that we are only in it for the money and that we are using and prescribing toxic pharmaceuticals to line our pocketbooks with no regard for the health of our patients.
During 17 years of clinical practice, I did know a few unethical veterinarians, and I don't think it is in our best interest as a profession to deny that those individuals exist.  However, we know that the vast majority of our colleagues are profoundly ethical and generally incapable of putting financial considerations above the health of our patients.
So, how can we defend ourselves when a client comes in with the latest issue of a magazine that says otherwise?  After all, it is right there in print that traditional veterinary practice is harming their baby.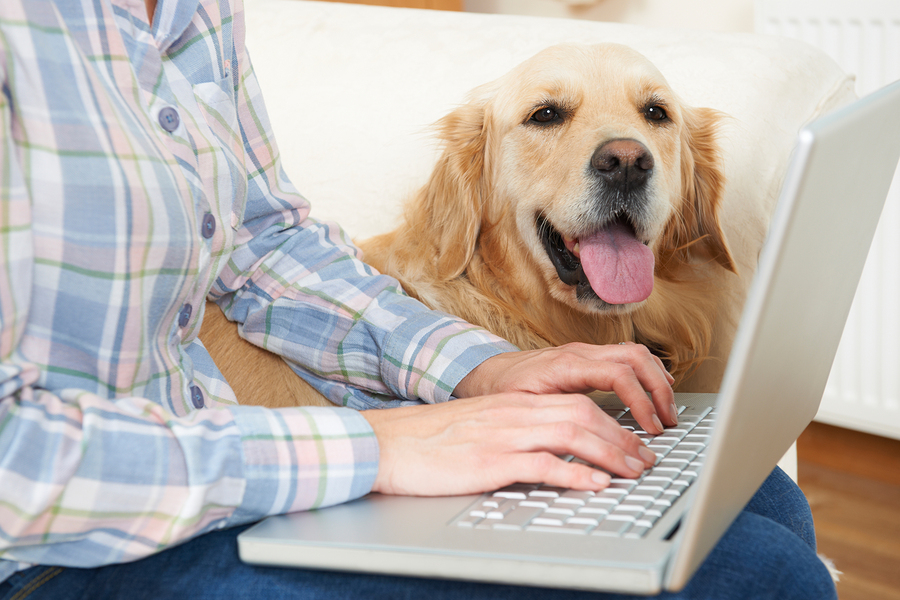 Part One – Setting the Stage
The first step is to understand that this is a good pet owner because they are truly concerned about what is best for their pet.  Then, recognize that they don't have the training that we do to evaluate whether what has been written is good information.
That is where it can be useful to have a few pseudoscience articles in the hospital that can be dissected to help the client understand why the information is not generally reliable.
For example, a recent well-circulated article implying that parvo isn't that big of a deal is a veritable gold mine when you need to explain the difference between science and pseudoscience.
Using this article as a reference, I would suggest the following:
ACKNOWLEDGE that some complementary and alternative medicine is still good science. Many of the current drugs used in modern medicine are derived from or modeled on natural substances such as penicillin from mold or Comfortis from spinosad.  Just because an herb hasn't been patented doesn't mean it can't have therapeutic uses.
ACKNOWLEDGE that just because we don't know how a certain medication works does not mean it is not effective, so it is conceivable that some holistic alternatives are safe and effective. It is always comforting to understand the mechanism for how a treatment benefits the patient, but it is not actually necessary as long as rigorous studies have shown efficacy and safety. We know now WHY handwashing prevents illness, but the mechanism lagged behind the observation for quite a long time.
ACKNOWLEDGE their fear.  With stories such as "Rabies Vaccinations and Aggression in Dogs" reporting that giving the vaccine will endanger your children, emotions begin to run high.
DO NOT make disparaging remarks about veterinarians who have a different viewpoint. As noted above, the vast majority of veterinarians are PROFOUNDLY ethical.  Misconceptions can easily occur without the benefit of advanced training.  It is much safer to assume that these articles written by lay people (in this case a banker) have taken the veterinarian's views and data out of context than it is to assume that they are deliberately putting pets at risk with questionable information.
I'm sure I am not the only veterinarian to have a client tell me that I am so much better than the vet from last week and that they are going to follow my recommendations instead – only to discover that I WAS the veterinarian from the previous week and the recommendations are the same.  We all know better than to automatically believe what a client says about the vet clinic down the road.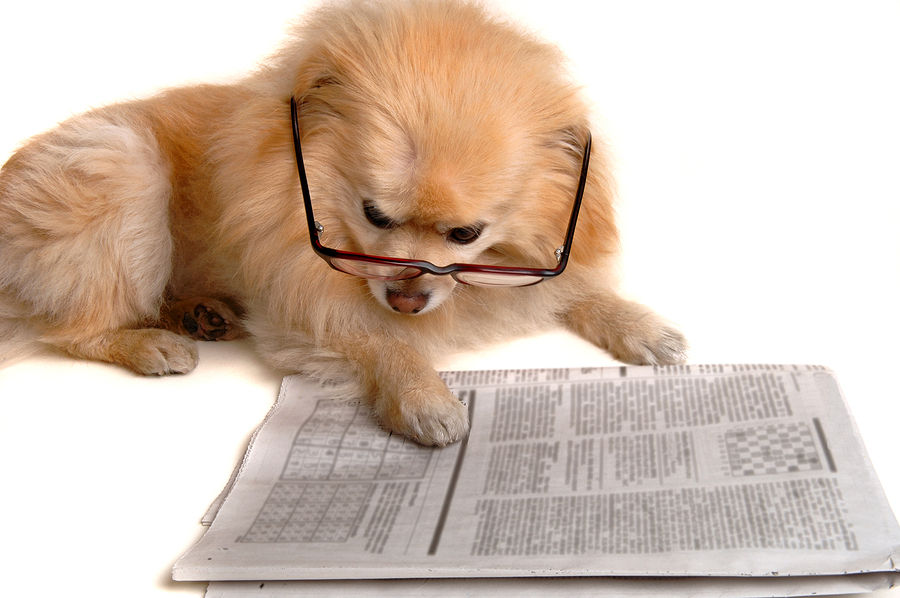 Debunking Pseudoscience Part Two: Digging In
Then use the article itself. In this case, we're discussing a widely shared piece called "Why Parvovirus Isn't as Scary As You Think". (You can Google it if you'd like to follow along.) We can't possibly address all the bad science without a much longer article, but here are some gems:
A quick call to the practice reporting the statistics on vaccinated dogs getting parvo confirms that they do not give the vaccine, so we are left to wonder how they verify whether a standard protocol is used or even if the dogs had received more than one vaccine.  There is a big difference between a dog breaking with parvo within a few days or week of the first vaccine because it was too soon for the vaccine to protect, and a dog breaking with parvo a full 7-10 days after the last dose in an AAHA recommended protocol.
This study, even if valid, is localized. Perhaps there is a local strain of parvo for which the vaccine is not effective. Further study could be warranted, but broad sweeping conclusions would not be valid.
There is no statistical analysis that tells us whether or not these results could happen just by chance, and so even if these numbers are true reports, it doesn't prove anything. There are also no references that would help us understand how this information relates to other scientific work in this area.
The magazine reports that the Wellness Program uses nosodes rather than vaccines. Then reports the data that 12/175 puppies on the wellness program got a preventable disease and 17% of those died – not exactly a glowing report.
Correlation does not equal causation. If two events occur together, it's natural for one to think they are related. Without proof, some will make wild assumptions without testing whether those are true. For example, someone could claim that a solar eclipse is a bad omen and anything bad that happens afterward was caused by the eclipse. Many Ancients believed this. However, with science, we can test that belief and learn that natural disasters or other tragedies are no more likely after an eclipse than at any other time.
Pseudoscience says if two events occur together they HAVE to be related. Real science says they may be related. They have to be studied and tested to see if they are.
In the context of this article, we can examine the difference:
The article states that the mortality rate with aggressive treatment is only 5-10%, so the 17% mortality rate in the nosode group in the first study and 43% mortality rate in the non-nosode group could seem awfully high.
Pseudoscience could say that since the mortality rate is higher at this hospital, it is caused by the hospital.
Science says that there are other variables such as the number of clients who opted for aggressive treatment that need to be considered to make a fair assessment of the hospital's performance.
In the same line of reasoning, pseudoscience can say that the mortality rate in vaccinated puppies is higher because of the vaccine because they occur together. Science would examine any other differences between the nosode and vaccine group such as the relative percentages of each who received aggressive treatment.
As noted in a table in the article – in the nosode group, 50% survived and 0% died. 50% are either missing or zombies. Even clients with very little formal education can understand that this means that anything else reported is suspect.
Magazine employees earn their living from advertising revenue. The more shocking the headline and article are the more clicks and magazine purchases and the higher their income. This particular magazine is also launching a fee-based subscription service for more information.  It is fair to question if they are in it for the income, not for the outcome.
The views and opinions expressed in this article are those of the author and do not necessarily reflect the position of the

DrAndyRoark.com

editorial team.
---
ABOUT THE AUTHOR
Kristin Tondra True graduated from the U of MN College of Veterinary Medicine in 1998 and went on to finish an MS in population medicine. Her early career involved a combination of mixed animal practice and food safety work, and was followed by 16 years of small animal practice. She currently lives in SW Minnesota with her husband Mike and their feline overlords Emma and Xavier.