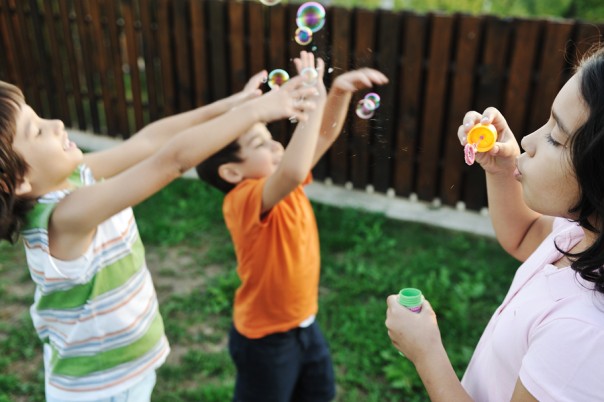 Many of us can fondly recall times we spent playing as children. What stands out most in those memories? We were… happy! And all too often as adults, that feeling of pure happiness is missing.
What can we learn from these memories? Is there a way to extract some of the juices of childhood happiness and find a way to apply it to our busy and hectic adult lives?
Recapturing My Childhood Glee
I recently looked at an old black and white photograph. It was taken in July, 1965, and my brother Mike and I were in our backyard, stationed outside our army surplus tent. I was 7 and he was 4. We had just completed another amazing adventure. These quests invariably involved some form of  "danger" for Mike and an impressive rescue by me.
During our play we always found ourselves so completely caught up in what we were doing that time seemed to stand still and we were scarcely aware of our surroundings. The contentment that radiated from our faces in that old photo was palpable. How nice would it be to be happy like that a little more often?
[tweetthis]Harness the positive psychology skills that come naturally to kids.[/tweetthis]
Little did Mike and I realize the happiness we experienced was in large part because we were using the positive psychology skills, like having gratitude, that come naturally to most kids. Psychologists have identified many of these skills and proven that they do, indeed, increase happiness and positivity.
Mike and I were eternally gratefully for the ragged old army surplus tent a neighbor had given us as a gift – we knew our parents could not have afforded it. It served as our headquarters and starting point for a great number of those aforementioned adventures.
We also had a cat, Fluffy the Black Jaguar, who figured prominently in most of our adventures. She purred constantly and was dragged around without clawing us — a very special creature indeed. How lucky we were to have her as our pet rather than some of the less-than-friendly felines we have all treated over the years!
Happily, even as adults, we can still increase our happiness by practicing gratitude more regularly. You just need a few tips from the world of psychology on how to develop the skill.
How to Increase Your Gratitude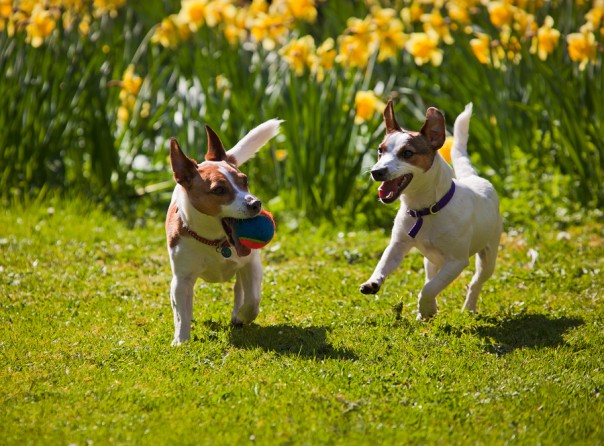 How can we cultivate more gratitude in our current lives? Psychologists have studied gratitude and learned that it is the most potent and rapid driver of happiness. There are a number of effective strategies to create more gratitude, but these four are the most effective.
 The gratitude journal is very powerful. Simply write down three things for which you are thankful each night in a journal on your nightstand for 30 days and see what new goodness might creep into your life. Research shows that doing this will improve your happiness for at least three months. You might, like me, use it for months on end and have it serve not only as a gratitude journal but as a log of good events or activities you have experienced during that day.
Even more powerful, a gratitude visit involves writing a 300-word letter of gratitude to someone who is still alive and has had a strong positive influence on you. This may be a teacher, coach, minister, or family member. Make an appointment with them for the purpose of reading this heartfelt letter to them. It's guaranteed to increase happiness for five months and possibly elicit a few tears of joy.
Express gratitude to people. Do it more often than you currently do; do it as often as you can. Say thank you to everybody, looking them in the eye and meaning it. You can say thank you to every clerk, employee, co-worker and person who holds an elevator. The key is to mean it; to be sincere. This can be reinforced with a respectful look in the eye, a nod of the head or maybe even a little smile. You may be astonished at what happens when you actually give meaningful thanks more often.
Consider silently expressing thanks for things, like your food, shelter, car, or clothing, and take fewer things for granted. You would be in a tough place without the basics and amenities of life!
Gratitude is a powerful driver of happiness. Try some of these evidence-based gratitude strategies, or create some of your own. Remember this: We are all in this world together and it is a fundamental human desire to be happy. Every effort we make to increase our happiness (or the happiness of others) makes the world a better place, and gratitude strategies are one more way we can do just that.
[tweetthis]Gratitude is a powerful driver of happiness.[/tweetthis]
---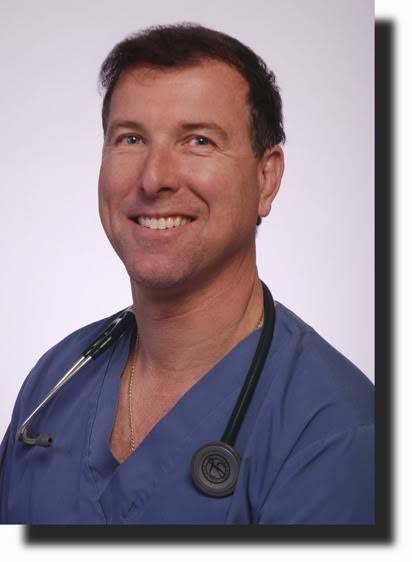 Dr. Steve Noonan has been a veterinarian for 32 years, a practice owner for 25 years and a human for 57 years. As a management consultant for many years, he has seen that stress is a major contributor to unhappiness in our profession which undermines our ability to deliver veterinary medicine effectively for our patients and clients. A keen student of psychology and mindfulness, and a certified life coach, Dr Noonan is passionate about and has made it his mission to share and teach the evidence–based Science of Happiness to veterinary audiences.