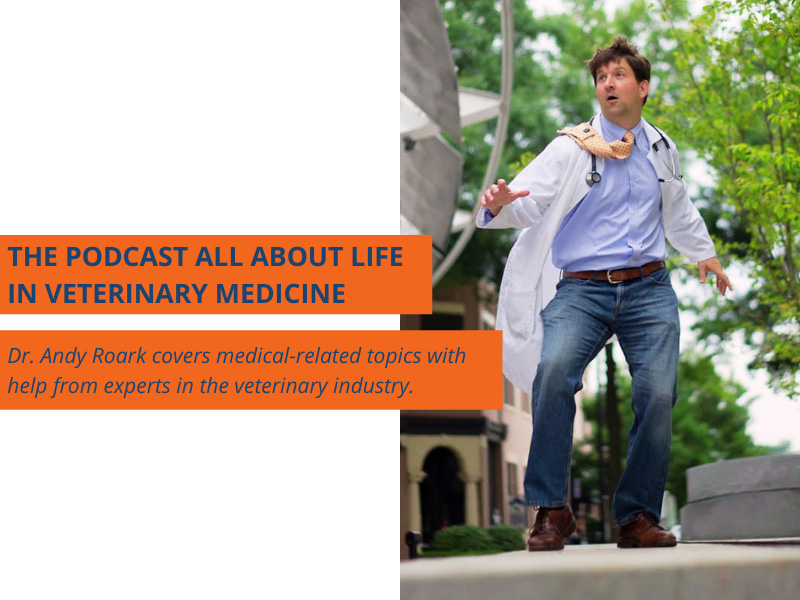 Hypoglycemia trips veterinarians up in a number of ways. It has a variety of causes and some can be more challenging to pinpoint than others. In…
What role can nutrition and probiotics play in addressing behavior problems? Probably more than you think. Dr. Ragen McGowan, Ph.D. joins Dr. Andy Roark to discuss…
Dr. Mary Gardner is on the podcast to discuss the ethics of behavioral and economic euthanasia. We talk about what makes some euthanasia cases more ethically…
Veterinary cardiologist Dr. Mac is back on the podcast! We are talking about an 8 year-old Maine Coon Cat named Jerry who came in for limping……
Dr. Andi Flory, an accomplished veterinary medical oncologist, joins Dr. Andy Roark to discuss the OncoK9 multi-cancer early detection test, a "liquid biopsy" capable of detecting…
Dr. Natalie Marks joins the podcast to discuss how invoice bundling (the bundling together of diagnostics, specifically) can help inexperienced doctors develop, leverage technicians more effectively,…
Veterinary Internist Dr. Andrew Woolcock joins the podcast to discuss a 6 year-old Cocker Spaniel with an acute onset of lethargy, inappetance and depression. She also had a single collapsing episode that might or might not have been a seizure. Could this actually be IMHA? Dr. Woolcock talks through his diagnostic workup of choice and a variety of treatment options.
Dr. Doug Mader joins Dr. Andy Roark to talk about his new book, The Vet at Noah's Ark: Stories of Survival from an Inner-City Animal Hospital. They discuss Dr. Mader's career in inner-city LA during and immediately after the Rodney King trial in the early 1990s, Dr. Mader's evolution as both writer and veterinarian, and Dr. Mader's view of where veterinary medicine is going in the future.
Dr. Peter Weinstein and his daughter Brooke Weinstein, a current veterinary student at Oregon State's College of Veterinary Medicine, join Dr. Andy Roark to talk about…
What's it like to have your clinic torn apart online? When thousands of phone calls roll in telling you that you're awful, what impact does that have on the staff and how do you handle it? Do you respond? What if that just makes things worse?
Dr. Doug Mader joins the podcast to discuss treatment of a wounded tortoise that won't come out of his shell. episode, we discuss tortoise sedation and analgesia, antibiotic therapy and feeding tube placement.
*** This episode is made possible ad-free by Purina ProPlan VetDirect*** Have you started home delivery of therapeutic diets yet? In this episode, Dr. Matt Duemler…
Dr. Bob Lester believes owning pets shouldn't be a luxury that few people can afford. The veterinary profession needs to think creatively about how to keep medicine accessible to pet owners across socioeconomic groups. In this episode, Dr. Lester joins Dr. Andy Roark to discuss his recent article which outlines 15 new business models our profession might approach to help pets get the care they need.
Dr. Adam Little joins us to discuss what veterinary practices need to start doing and stop doing to adapt to a changing world. He and Dr. Andy Roark discuss everything from remote work to the challenges of recruiting and hiring in a super-tight labor market. If you like big ideas and inspiration for a bright future, this is the episode for you!
Dr. Tina Wismer, Senior Director of ASPCA Pet Poison Control Center joins Dr. Andy Roark to talk about a scary case. Vomiting, fever, muscle tremors, and a stiff gait…. what could be the cause??
Dr. Lance Roasa is on the podcast to discuss the soaring salaries of new veterinary graduates, the legend of the $100k signing bonus, and all the…
Dr. Mary Gardner's new book, It's Never Long Enough: A practical guide to caring for your geriatric dog, is a wonderful collection of stories, lessons learned,…
A new survey from Synchrony (Parent Company of CareCredit & Pets Best Pet Insurance) indicates that the lifetime cost of care ranges from $20K-$55K for dogs…
Dental procedures are expensive, and pain control is non-negotiable. How do we do right by our patients while working within the budgets of pet owners? The…
Dr. Anna McManamey joins the podcast to discuss heart murmurs in cats. Alabaster is a 4 year old MN domestic shorthair who is in for his…
Dr. Sheila Robertson is board certified in anesthesia and in animal welfare in the USA and Europe and serves as the senior medical director at Lap…
This episode is made possible ad-free with the support of the Purina Institute! Charlie, the 2 year-old labrador has crept from 76 lbs to 84 lbs…
What does it feel like to sell the veterinary practice that you love and poured your heart into for so many years? What decisions and considerations…
A 6 month-old bearded dragon presents for shaking and not eating. Dr. Doug Mader walks us through the best way to approach this case and discusses…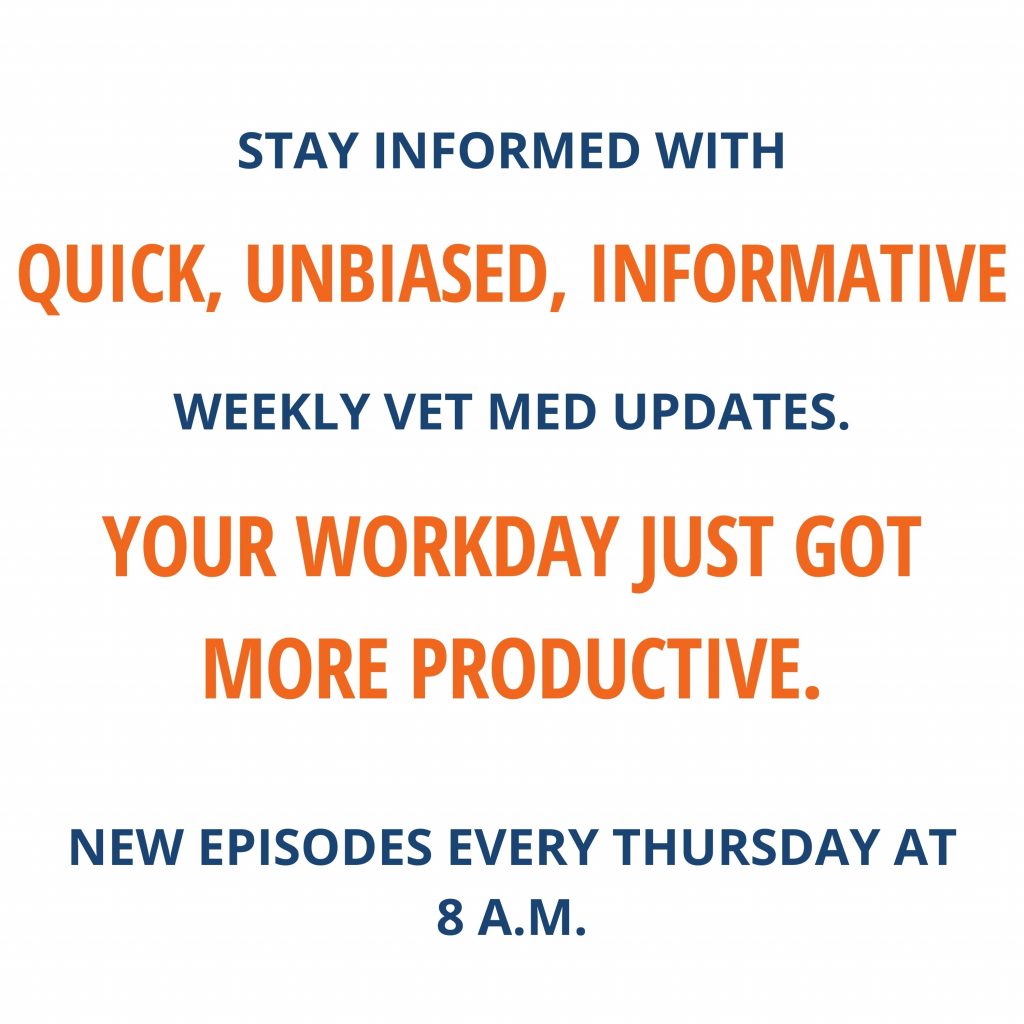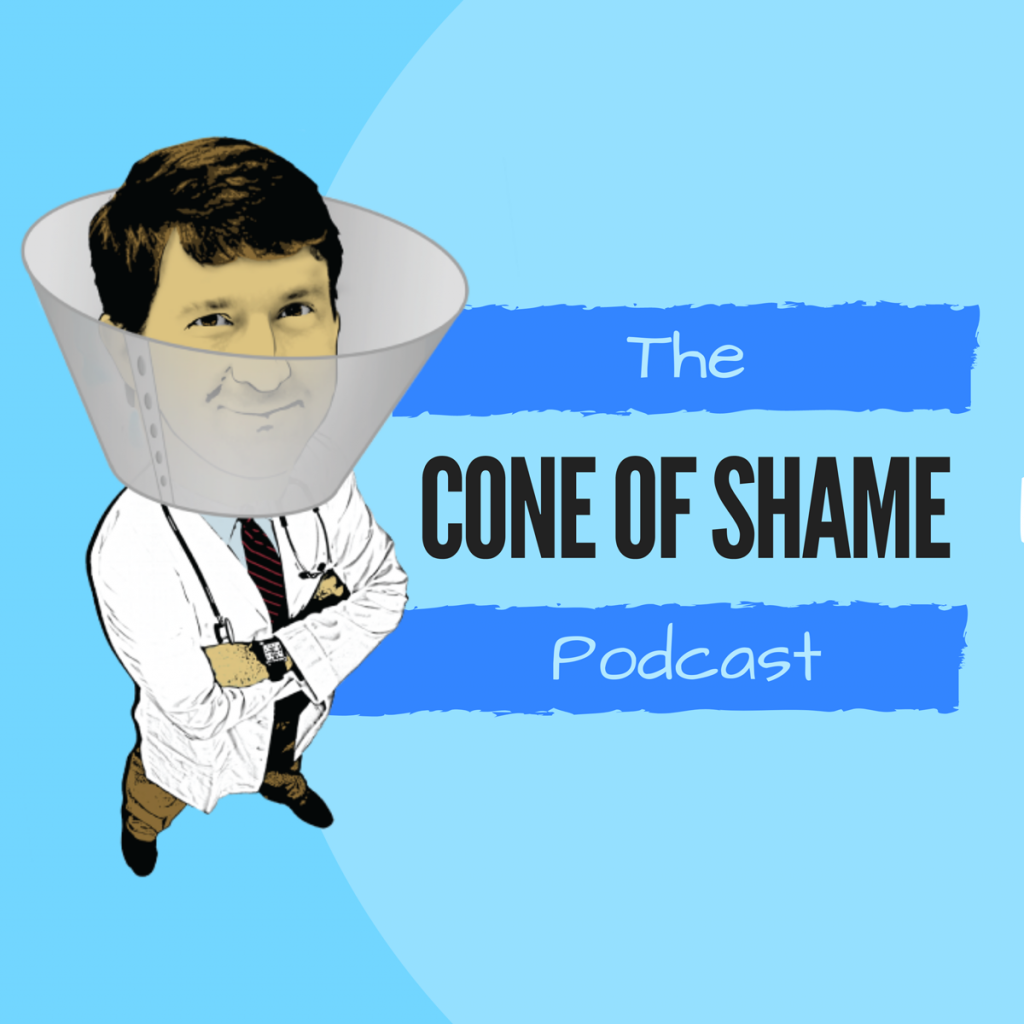 ---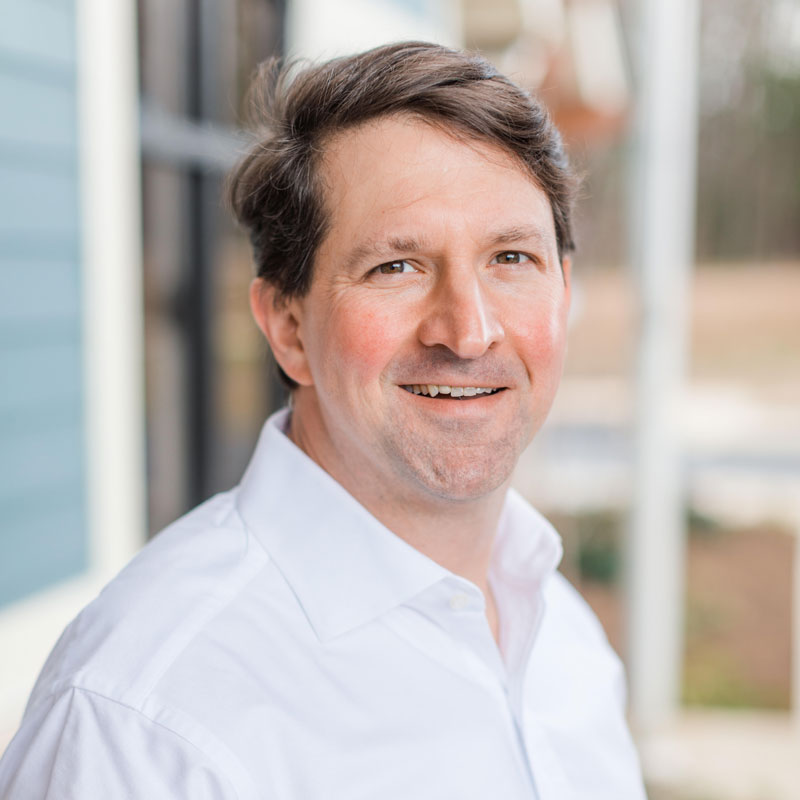 ABOUT THE HOST
Dr. Andy Roark is a practicing veterinarian, international speaker, author and media personality. He is the founder of the Uncharted Veterinary Conference and DrAndyRoark.com and loves to talk about life in veterinary medicine.
He launched the Cone of Shame Podcast in 2019 because he was craving a podcast that covers medical-related topics with help from experts in the veterinary industry.
Dr. Roark's conversational interview style helps make medical topics easy to understand and the shorter format helps you learn about the up-to-date industry information as it's happening.
---