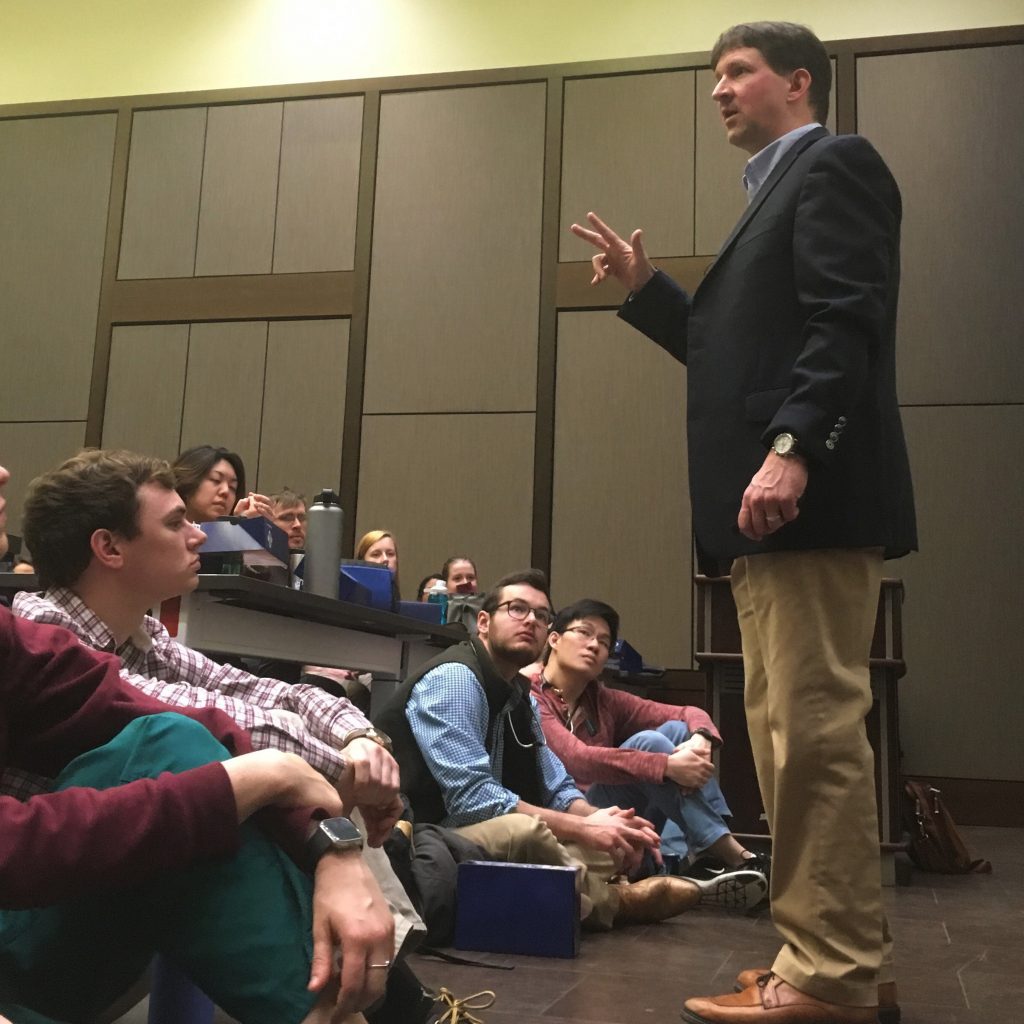 Finding just the right speaker for your event is so important. It's like hiring a DJ for your wedding: If you get the right person, even your boss's grouchy wife will have a great time, but if you get the wrong one… not even the promise of cake will keep people from slinking toward the exits early.
People often judge an entire event by its most impactful session. If a speaker hits a home run at your meeting, everyone talks about it for days. If a speaker makes a lackluster impression, the meeting fades from memory before it's even over.
If you'd like to talk about what it would be like to have me speak at your event, get in touch, and let's talk.
Thank you so much for considering me,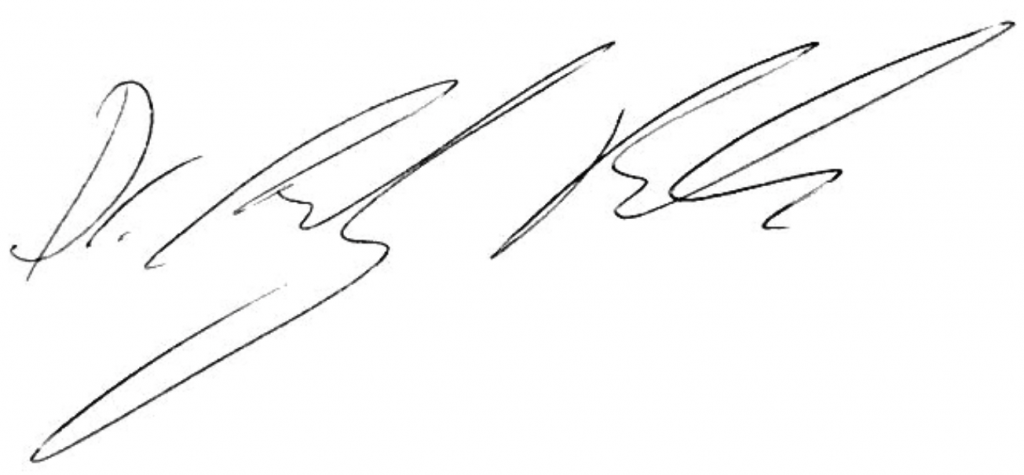 What to Expect

If you invite me to speak at your event, my goal will be to make everything as easy for you as possible. Here's what you can count on:

Prompt, friendly, professional responses to your emails and phone calls
Administrative support from my team to help arrange travel and logistics
A personal phone consultation with me to discuss your event and ensure your goals are accomplished
An interesting and engaging presentation designed specifically to achieve your meeting goals
A brief follow-up with a member of my team to make sure you were satisfied with the presentation

No matter what sort of presentation I'm doing, you can count on three things:

An engaged and interested audience
A humorous, story-based style
Energy — lots and lots of energy
Qualifications

Dr. Andy Roark is a practicing veterinarian, international speaker, author, and media personality. He is the founder of the Uncharted Veterinary Conference and DrAndyRoark.com. He has been an award-winning columnist for DVM360 and his popular Facebook page, website, podcast and YouTube show reach millions of people every month.

Dr. Roark has received the NAVC Practice Management Speaker of the Year Award three times, the WVC Practice Management Educator of the Year Award, the Outstanding Young Alumni Award from the University of Florida's College of Veterinary Medicine, and the Veterinarian of the Year Award from the South Carolina Association of Veterinarians. His greatest achievement however involves marrying a bad-ass scientist and raising 2 kind and wonderful daughters.

My media platform includes:

More than 200K visits per month to my website DrAndyRoark.com
YouTube Channel with more than 390,000 views
170K+ Facebook Fans
7K+ Twitter Followers
6.5K+ subscribers to my weekly emails
5K+ Instagram followers
16K+ Podcast plays per month
My Most Popular Topics

When I say I do "traditional" presentations, this does NOT mean I stand behind a podium and read PowerPoint slides to the audience. My presentations involve me running all over the stage, acting out examples, asking the audience questions, and encouraging them to talk to each other. The experience is completely unique…and it can be brought to you virtually or in-person.

I speak on topics related to team culture and communication, client communication and compliance, personal development and leadership. I will customize all of my presentations to meet your event goals and the specific needs of your organization.

Below are my most popular presentations. Please know that I can present these topics in Keynote or workshop format. They can also be effectively presented to non-veterinary audiences.

How To Drive Change In Your Veterinary Practice: Change is both difficult and necessary. This program is probably my most popular, and it outlines key steps that anyone can take to help create change in their organization. The stories I tell here will make you laugh, cry, and, most importantly, remember.
Diffusing The Angry Client: This six-step program was created using data from the hotel, restaurant, and airline industries. It is a systematic approach to dealing with angry or complaining clients and one that every staff member should know.
Bonding Clients In Person and Online: This is a six-step strategy for creating a marketing program that anyone can use to attract and connect with clients who will recognize and appreciate the value you bring.
How To Be An Exam Room Rock Star: Medicine is a duet. When you and a pet owner are both singing the same tune, pets will get great healthcare and pet owners will happily follow advice and return year after year. Two sessions all about delivering a veterinary experience pet owners will eagerly line up for – Trust & Teamwork and What to Say & How to Say It.
Working With The Cash-Strapped Client: If money were no object, veterinary medicine would be so much easier! Unfortunately, finances are a big factor in quality pet healthcare. These two sessions (Systems & Boundaries and What to Say & How to Say It) are all about developing effective strategies for talking about money and getting pets the best care possible when resources are limited.
Building Client Loyalty to Grow Your Practice: Pet owners have never had more options for where to get pet healthcare services than they do today. Satisfied clients are just clients who haven't found something better yet. In this session, we explore what it takes to build bonds so strong that clients won't consider going to see anyone else.
The Jedi Mind Trick: 10 Techniques for getting colleagues, bosses, or support staff to do what you want without manipulating, twisting arms, begging, or threatening. All based on classic communication and negotiation principles, these tips are clearly illustrated with examples from practice
"Dr. Roark's lecture series created more energy and engagement of our members than I have yet seen. Many, myself included, left encouraged and inspired to bring about change in their own clinics. Hosting him as a lecturer brought in the highest attendance of our members, as well as the most positive feedback."
"I have been attending veterinary practice management seminars for over thirty years.  Recently, I was fortunate to attend several presentations by Dr. Andy Roark and they were outstanding.  I found the material and insights to be contemporary, pertinent and extremely practical.  His "take-home messages" can easily be implemented into a practice immediately. Dr. Andy's style is both fun and engaging.  His practice management talks are simply some of the best that I have ever seen!"
"Recognizing that the development of new leaders was a critical priority for our business, as I explored great training programs, it was quickly apparent that Dr. Andy Roark was the best resource for our needs. Despite my enthusiasm for his work, I was honestly a bit hesitant about trying to roll out a training in the COVID virtual environment. But virtual learning was no challenge to Andy. He brought such amazing energy and passion to each session, staying agile to the needs of the learner and still ensuring that the priority topics are covered. The positive impact is obvious. Our attendees express such enthusiasm, inspiration and passion for attending the sessions and share how excited they are for the next time they get to attend. One of the aspects of Andy's work that is so fantastic is that, while he is amazing himself, bearing substantial knowledge about leadership, communications and management, he creates an environment centered around the learner and the learning community. At the end of the day, the learning is so much more valuable because of the connections and personalization that he so proficiently facilitates, and I am thrilled that we made the choice to work with Andy and Uncharted on something so important for our business."
"Dr Roark's humorous approach to difficult aspects of veterinary practice is fantastic. He packs the room with engaged team members that go home with valuable information and big smiles. His use of improv, videos and lively discussions all fit together in an energized, memorable session."
"Dr. Roark always delivers live no matter the topic or audience.  However, going into our first virtual event I was nervous about how that energy and engagement level would translate through the screen.  Well, he more than delivered!  We did four topics to an audience that included DVMs, Managers, RVTs, ACAs and CSRs.  After the event I received so many messages from attendees with statements about how refreshed and energized they felt, how many practical tips they came away with and how much more motivated they felt about returning to work on Monday morning.  During this difficult time where many veterinary teams are feeling burnt-out beyond anything previously experienced, Dr. Roark managed to remind them of the passion that led them to this profession in the first place.  You cannot go wrong with one of his talks no matter the occasion."
"Dr. Roark is thought-provoking and engaging and a huge favourite with our vets in South Africa -we love working with him!"
Start the conversation:
The Next Step
If you'd like to learn more about my presentations or if you're curious about how we might work together, I encourage you to reach out. Let's talk and find out if we can be successful together.
Start the conversation: