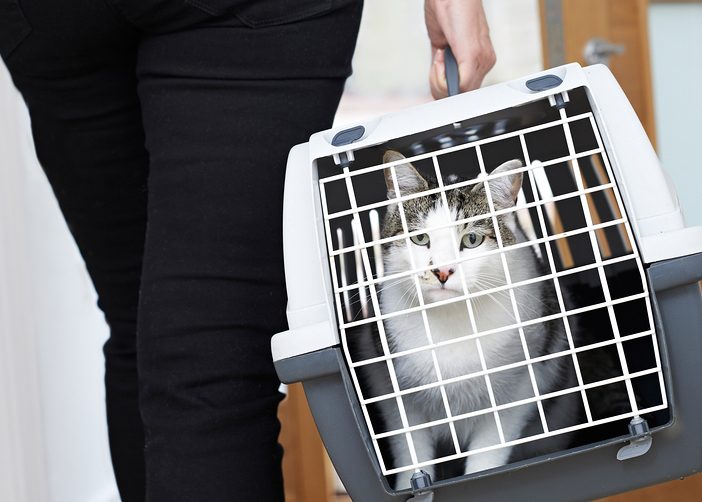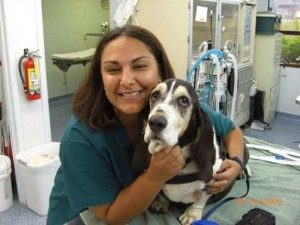 Many of us on the veterinary team got into veterinary medicine to promote the human/animal bond, and to keep our clients pets happy, healthy, and living a long life with their family. Many of us don't really get the chance in our daily interactions to tell our clients how they have helped us grow and build relationships with not just pets, but the people associated with them as well.
Here are some things that we never really get to say in the exam room, but we want you to hear today.
We really do love your pets.
We want to take pictures of them. We want to snuggle with them during the exam, treatments, and while they recover from surgery. We think about them when we are at home. If we haven't seen your pet in the clinic in a while, we wonder if they are okay. We also are superstitious enough not to ask coworkers if they've seen your pet recently. Because when we ask that question, we fear that you will come and visit under emergent circumstances.
We appreciate all the gifts.
Food related or not, I can't imagine any other profession where the clients are so grateful. Do car mechanics, bank tellers and hair dressers get the thank you cards? Do they get the endless holiday cookies and goodies? Or the surprise pizza delivery for lunch? Is that a thing? If not, maybe it should be. Every card, present and edible item you send to the clinic is appreciated so much more than you know.
We know that the finances of owning a pet are difficult.
Many of us don't really make all that much money. And we have a lot of pets. You are very unlikely to meet a vet tech who has less than three animals. Oh-and the animals we have, well, they are usually medical nightmares. Like, "has to eat a very expensive prescription diet all the time" pets. Or "has some weird, little known medical conditions" pets.  We get why you almost pass out when we hand you an estimate in the exam rooms.  And believe me when I tell you that I am not getting a personal cut of that estimate. But we scrape up funds where we can, like you do.
When you euthanize your pet, we are truly sad.
A lot of times we drive home from work sobbing after euthanasia. Our job doesn't allow us a lot of time to recover from the brutal feelings we have watching your pet slip away. It hurts our souls to hear you and your family cry. So many times we have to walk around with a big lump in our chests until the end of our shift. But we are honored to be there for you while you grieve.
This isn't just a job for us.
We care about you, your family and your pets. For many of us helping our clients and patients is the reason we get out of bed in the morning. You and your pet bring a smile to our faces on a daily basis. We do this because it means so much to be able to help you in routine and not so routine situations. We get to become a part of your family and that is a very special thing. We love watching you come in year after year and watching your children (furry and not-so-furry) grow up.
Thank you for caring about your pets. Thank you for caring about us. One of the best things in vet med is feeling trusted and appreciated. When you tell us a joke or story and make us smile, it matters to us! Because yes, we love your pets- but when you treat us with respect, dignity, and share your sense of humor with us, we are pretty fond of you too!
---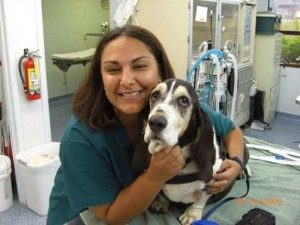 ABOUT THE AUTHOR
Jade is a licensed technician of 9 years who lives in Port Orchard, Washington. She enjoys emergency and critical cases, dentistry and creating a bond with her clients and team. During her off time she is busy keeping up with her two crazy Basenjis!