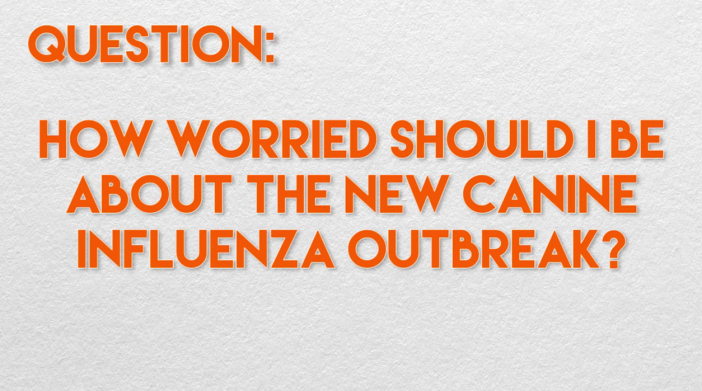 Cases of canine influenza have been seen from California to Massachusetts in the last year. The virus is a serious health risk and dog owners need to be aware and prepared. Here's what you need to know to keep your dog safe, along with updated information about the virus and states where dogs have been affected.
1.) Avoid dog parks, groomers & other places dogs frequent
if canine flu is reported

in your area.

via GIPHY

Canine influenza is transmitted through aerosolized particles, meaning your dog is safest when kept away from other dogs.
2.) Don't head to the veterinary hospital without calling first.
via GIPHY
If you think your dog might be ill, give your veterinary hospital time to prepare to receive your pet so they can protect other patients from getting sick.
3.) Don't be a carrier of canine flu.
via GIPHY
The virus can live on some surfaces for up to 48 hours, and on your clothes for 24 hours. Be smart about cleaning, limiting access to areas, and changing clothes if you may have been exposed.
4.) Keep up-to-date on the latest news.
via GIPHY
Pay attention to local news sources so you'll know when and if Canine influenza outbreaks occur in your town. Just like the flu for humans, this virus hits in waves so be on the lookout for it.
The Cone of Shame episode posted below was created in April 2015 and still has lots of very useful information in a short amount of time. Here are some updates not found in that video for February 2016:
H3N2 (the new strain of canine influenza) may be shed for up to 24 days, which is about 1 week longer than what is seen with the old strain (CIV H3N8).
Reports indicate that roughly 5% of dogs who contract this new strain of influenza will die from it.
Dogs may shed virus when they are asymptomatic (not showing any signs of being sick). This means dogs may pass the virus on to other dogs before showing signs of being sick.
There are vaccines for both strains of canine influenza. They may not prevent dogs from getting the virus, but lessen the severity of symptoms and shedding of the virus.
States with positive tests very recently (12/19/15 – 2/2/16) include: Illinois, Indiana, Michigan, Montana, New Jersey, Pennsylvania, Texas, Washington, and Wisconsin.
States where canine flu has been since the 2015 Cone of Shame episode (3/8/15 – 2/2/16) include: Alabama, California, Colorado, Florida, Georgia, Idaho, Illinois, Indiana, Iowa, Kentucky, Maine, Maryland, Massachusetts, Michigan, Minnesota, Missouri, Montana, New Jersey, New York, North Carolina, Ohio, Pennsylvania, South Carolina, South Dakota, Tennessee, Texas, Washington, West Virginia, Wisconsin.
Watch the original episode for more info!
Subscribe to the
Cone of Shame
channel on Youtube to catch all of the episodes.
---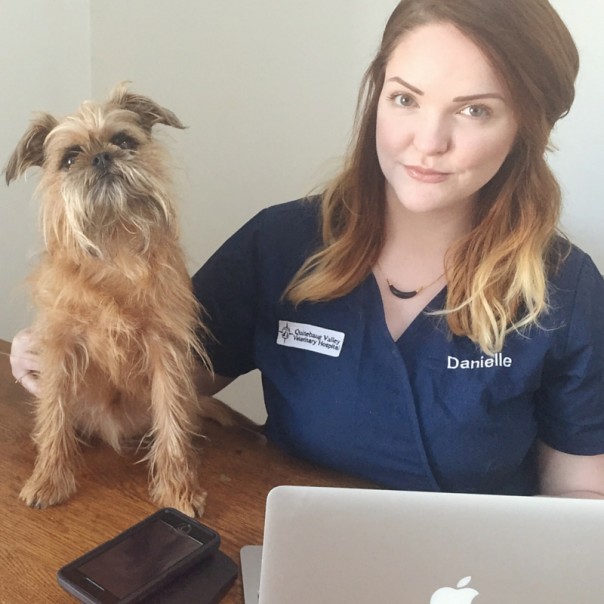 Danielle is a veterinary practice manager and the founder of SnoutSchool.com, a website dedicated to teaching veterinary hospitals to use social media effectively. You can get her 5 favorite social media tools here, or follow her on social media to see excessive photos of her Brussels Griffon. She's @DanielleSnout on Twitter, Instagram & Snapchat!