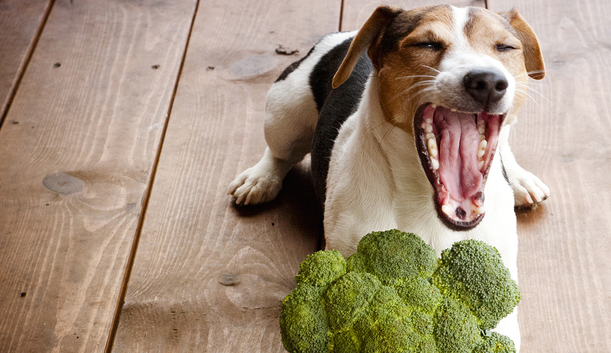 Do you feed your dog vegetables, table scraps or other "people food" in addition to their diet? Dr. Andy Roark explains why this could be a problem for your furry friend.
Commercially-made dog foods are balanced…
via GIPHY
… But you can throw that balance off with table scraps, even healthy veggies.
via GIPHY
Talk to you veterinarian about how to feed a balanced diet.
You can also watch the full episode of Cone of Shame below for more information on dog nutrition.