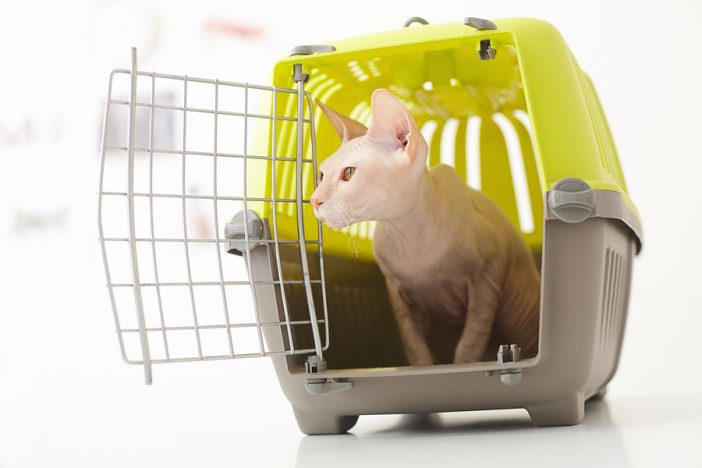 Taking your cat to the veterinary hospital can be a stressful battle, but regular vet care is so important for your pet. We asked our friends on the @DrAndyRoark Instagram to share their best tips for ensuring furry felines get the care they need.
1. Leave your cat's carrier out.
via GIPHY
@
abbeyld90
: For my baby I leave his carrier out with a blanket in it 24/7. It has become a safe place that he enjoys so when he goes in for the vet he does not get nearly as upset.
@kevlarknit: Socialize the cat to the crate as soon as you take it home, via Sophia Yin's guidelines.
2. Try calming products.
via GIPHY
@
ashley.l.howe:
 (B)eing the owner of a fractious cat and dealing with these patients…Bring the carrier out at least the night before. Spray/wipe down with Feliway, and put the cat in 10-15 min later.
@carolwithay: Feed Composure treats and use Feliway wipes or spray in the carrier and on blankets.
3. Keep carriers covered and secure.
via GIPHY
@
ashley.l.howe
: Cover the carrier with a blanket and secure the carrier in the seatbelt to reduce movement. Keep covered while at the vet and have a carrier that can easily come apart so that you can pick the cat up and not dump or pull them out!
@countrycatlady: I like to cover the crate with a light sheet to lessen the visual stimulation on the trip.
4. Consider a house call vet if car rides aren't an option.
via GIPHY
@
dustyvet
: House Call DVM.
#bestjobever
@sabata0922: How about a mobile vet?
Do you have other tips?
Share them in the comments below, and be sure to follow the @DrAndyRoark Instagram for your chance to be featured on a future blog!
---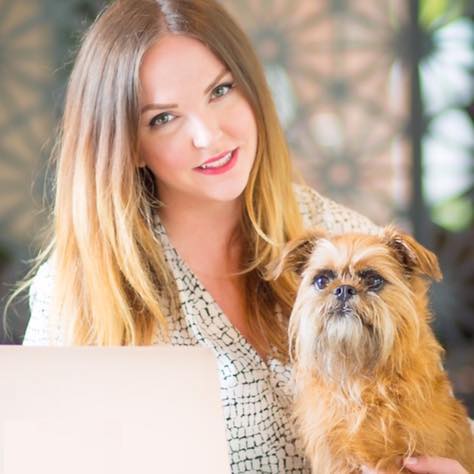 Danielle is a former veterinary practice manager and the founder of SnoutSchool.com, a website dedicated to teaching veterinary hospitals to use social media effectively. You can get her 5 favorite social media tools here, or follow her on social media to see excessive photos of her Brussels Griffon. She's @DanielleSnout on Snapchat, Instagram & Twitter.