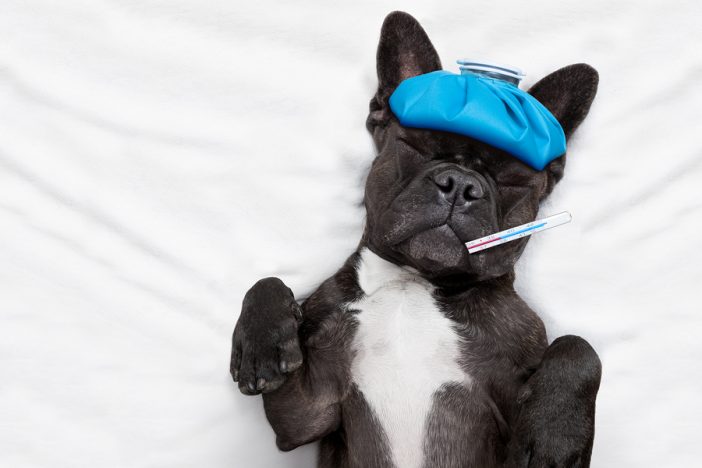 Would you know if your pet was having an emergency? If you're concerned about something happening right now, call your vet.
To prep for the future, catch this episode of Cone of Shame. Dr. Andy Roark covers 5 types of breathing and digestive emergencies pets can experience, complete with tips on how to identify problems.
1. Vomiting & diarrhea
Vomiting & diarrhea can become an emergency if they continue for an extended period of time (24+ hours), or are accompanied by other clinical signs. (See GIF below for signs to watch for in your pet).
via GIPHY | Watch full video below!
Other points to take into consideration:
If your pet vomits more than 3 times, call your veterinarian.
Your pet isn't eating, but usually loves food more than life itself? Contact your vet.
2. Bloat
When air becomes trapped in your pet's stomach and the stomach twists over on itself, it causes a life-threatening condition that requires immediate attention.
The medical term for this is gastric dilation-volvulus, but we commonly call it "bloat." If your pet has a painful or bloated belly paired with any of the signs below, head straight to the vet.
via GIPHY | Watch full video below!
3. Breathing problems
If your pet is struggling to breathe, that is an emergency.
via GIPHY | Watch full video below!
4. Throat blockage
If your pet has something lodged in their throat, head straight to the veterinary hospital.
via GIPHY | Watch full video below!
5. Changes in gum color
Your pet's gum color can tell you a lot about their health. If you see changes, don't wait to tell your vet.
via GIPHY | Watch full video below!
Don't wait to get to the vet!
The content in this blog and video is meant to give you guidelines, but it isn't medical advice. If you're concerned that your pet is having an emergency, contact a veterinarian immediately.
Want more info?
For more details on how to identify an emergency in your pet, watch the full episode. Want more info to help keep your pet safe and healthy? Subscribe to the Cone of Shame channel on YouTube.
---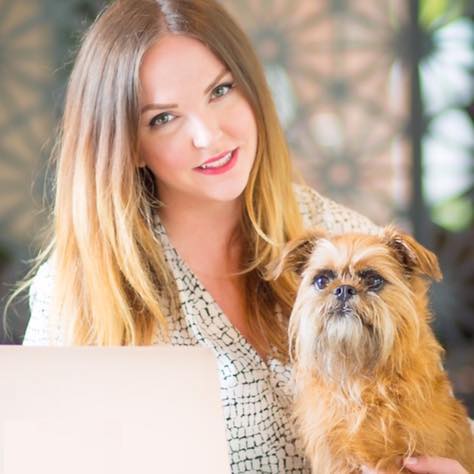 Danielle is a former veterinary practice manager and the founder of SnoutSchool.com, a website dedicated to teaching veterinary hospitals to use social media effectively. You can get her 5 favorite social media tools here, or follow her on social media to see excessive photos of her Brussels Griffon. She's @DanielleSnout on Snapchat, Instagram & Twitter.