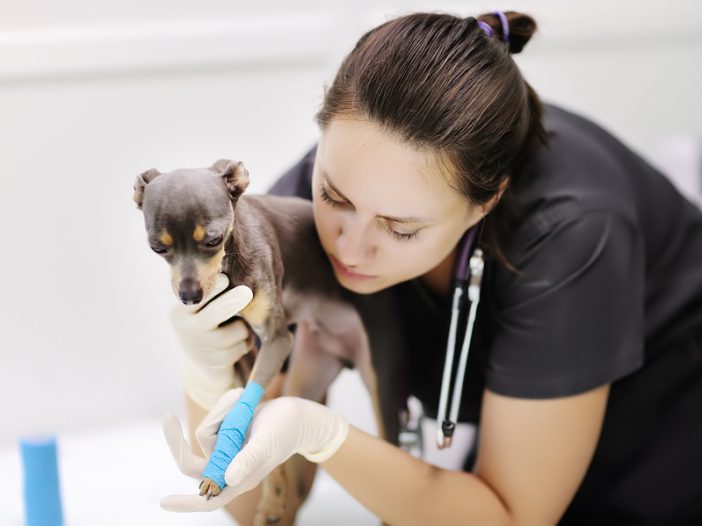 For some reason no matter where I am in life, I have never felt good enough. It started early on in life and always overshadowed any success I had. I knew in high school that I would become a veterinary technician, so I worked toward that goal. When I got the letter (yes, I'm that old – they sent letters) I had passed my VTNE, I had two thoughts. I thought I should have worked harder and gotten a better grade. Then I wondered what do I do now? I'd achieved my goal, had the fleeting feeling of success but reminded myself I could do better.
This feeling carried on in my career. I moved from a general practice technician, to an emergency and specialty technician and back again. I worked myself to exhaustion and all the while thought I should know more for my patients, would be a better technician if I could master more skills or would prove how good I was by pushing myself harder. That feeling didn't come and I just kept looking for the day I would feel that I had finally achieved the status of good enough.
I had veterinarians who made me feel less than by yelling at me or telling me I wasn't good enough. Those vets only solidified the little voice nagging me in my head. The voice that – despite being able to place an IV catheter in a 2-pound kitten or running anesthesia on a thoracotomy surgery, I was still just OK – nothing great, nothing special. Then it happened. I had someone who I had never really met take notice of all the things I did to advocate for our profession. They saw all the ways I tried so that no technician would ever feel the way I did. Instead of just saying "good job" and moving on, this person did something I'd never experienced. They believed in me. They told me I was good at what I do and not just that, I was a good person. They invested their time into encouraging me.
A funny thing happened. When that someone placed their faith and energy into letting me know I was good enough, in fact, I was better than enough, I flourished. I started advocating more for support staff. I started using my shaky voice to make sure those people knew they were more than good enough. Not just that, but I found my footing and my own confidence. This supporter would call to check in and give me pep talks when I needed them. They would also call me out when I reverted to that nervous, confidence lacking technician. The power of just one person believing in me, showed me the true power of leadership and friendship.
Thank you, Andy Roark. For believing in veterinary medicine, the entire veterinary team, positivity and change. Most of all thank you for believing in me. I want everyone to know the positive place the DAR team has created for those in the field. No matter what our role in veterinary medicine, we all can believe in someone. Believing in someone may change their world, may allow them to be better and create a cycle of positivity. If we want a positive profession, we must be the ones to change it. Thank you to all those who believe, encourage and build up others. Change comes slowly but we can do this.
The views and opinions expressed in this article are those of the author and do not necessarily reflect the position of the DrAndyRoark.com editorial team.