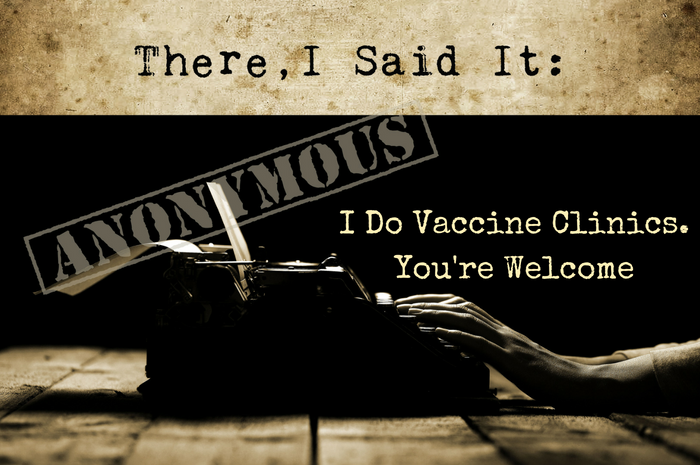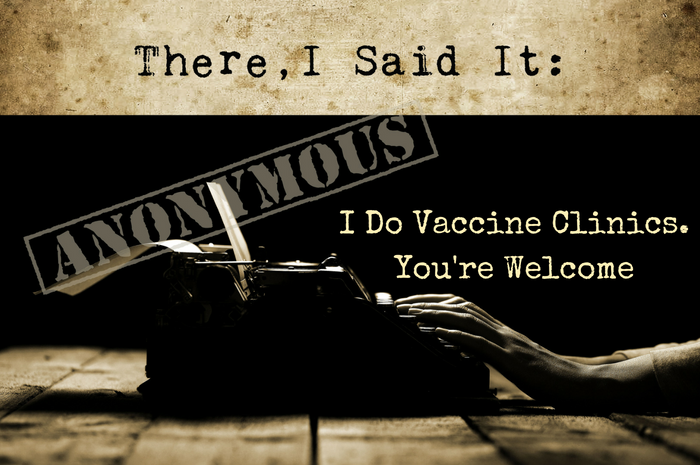 I have had former bosses tell me that people like me are ruining the future of our profession. I have seen people post online about how vaccine clinics will ruin our business.
There, I said it: I don't care what you think. I do low cost vaccine clinics to serve the community and help animals and owners. I make the community a better place.
I work with a local spay/neuter 501-c3 group to provide low cost vaccines. The average wait time where I work is one to two hours. The lobby is crowded, dogs bark non-stop, and this is the first time many of these dogs or cats have ever left the yard or house.
Most people have to choose between rabies shots and heartworm tests. The rabies shot costs $10, the exam is $10, but adding another $15 for the heartworm test will break the bank.
I vaccinated, heartworm tested, or microchipped 76 dogs in four hours today. Many dogs were petrified and many large dogs tried to bite. This was the first time they have ever been touched!
I educated every single family today about heartworm disease and benefits of spay and neuter. I discussed parvo and reasons to deworm with every single puppy owner I saw today.
If you work ER, this is one less parvo puppy to die in your lobby because it costs hundreds or thousands to treat. If you work general practice then this is one less dystocia dog whose owners can't afford a c-section because now they understand why they should spay and made an appointment for the low cost clinic.
I refuse to be made to feel like less of a vet because I perform this valuable service to people willing to wait hours to have these services done.
We need to do a better job of explaining the value of our full clinic services and why exams and preventive care is important and worth the investment.
We also should explain that our vaccine clinic is subsidized with grants and staffed with volunteers to reduce the costs so no, your vet is not ripping you off!
In the meantime, there will be Walmart style vaccine clinics who serve a need for those who struggle to afford veterinary care. That's one less puppy dying from parvo. You're welcome.

---
The views and opinions expressed in this article are those of the author and do not necessarily reflect the position of the DrAndyRoark.com editorial team.