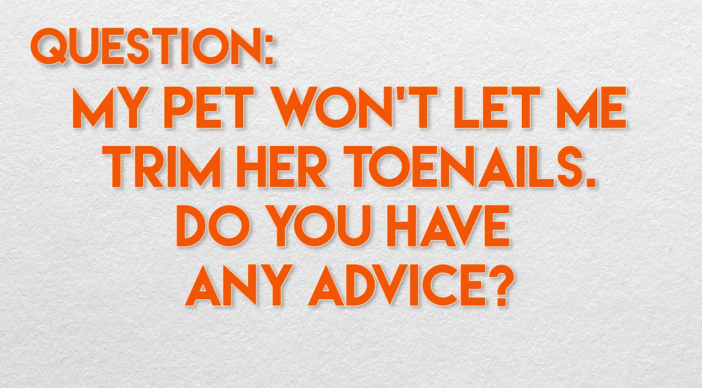 Nail trims can be a scary experience for some cats and dogs. That's the last thing we want! With time, patience and a LOT of treats, you can get your pet on board with nail trims. In this episode of Ask Dr. Andy, Dr. Roark reveals some simple steps to help make nail trims easier.
1. Get ready to give a BUNCH of treats.
via GIPHY 
2. Prepare for this to take some time and effort.
via GIPHY
3. Start by simply handling your pet's feet.
via GIPHY
4. Click the nail clippers near your pet so they adjust to the sound.
via GIPHY
5. After a few days, simply try placing your pet's nails in the clippers.
via GIPHY
6. When your pet is ready for a nail trim, stick to the tips!
via GIPHY
For more nail trim tips, watch the full episode of Ask Dr. Andy below:
Subscribe to the Cone of Shame channel on YouTube for more videos from Dr. Roark!