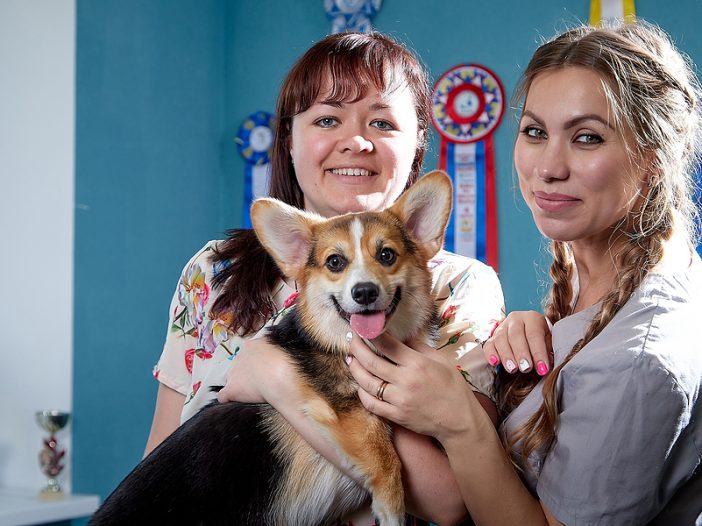 I looked at the schedule and saw it was going to be a very busy day. Our surgery schedule was overbooked, meaning procedures would probably go into lunchtime. In addition, the appointment schedule was double booked for most of the morning.
"I will buy lunch today," I announced and assigned one of the technicians to pick the place and take everyone's order. To my surprise, my announcement wasn't met with the excitement I expected. Usually, everyone loves a free lunch, and it's even better when they get to pick the place. There were mumblings amongst the team and one technician announced "I would rather pay for my own lunch and actually get a full lunch break!" she complained.
I was taken back by her comment. Every day I made an effort to make sure that everyone had a lunch break. If surgeries went into lunch hour, the technicians swapped out to give everyone a chance to leave. It was myself and the other doctor who sacrificed our lunch time in surgery many days.
I made a conscious effort over the next week to observe how lunch times went. The head technicians and managers made sure that everyone took a lunch break, but many days it was very rushed. They came back after fifteen to twenty minutes to swap out and allow someone else to have lunch. On days when appointments and procedures didn't go into the lunch hour, it seemed that the phone rang as someone was about to clock out, and the unlucky person was dealing with the client's needs for the next 10-20 minutes, eating away at their break. On days when everyone left on time, one lone receptionist was left to deal with four phone lines that never seemed to stop ringing.
I thought about my dentist's office. They were closed from 12-1, they locked the doors and shut off the phones. Could we do that, too? We closed over lunch for our monthly team meetings, what would happen if we did it every day? Would our clients be angry if they couldn't reach us for an hour? Would our team be overwhelmed before or after the lunch hour? What about UPS and Fed Ex – they always made their deliveries around 12:15.
I talked over the idea with my leadership team and was met with resistance. They had the same questions I had – "but what about our clients???" "But what about our team?" I asked. We were weary. Summers have always been our busiest time and now with COVID, we felt ten times busier. There wasn't anything I could do about COVID and all the changes, hassles, and headaches it brought, but I could give my team a small break during the day, a chance to leave for a while, to get fresh air, recharge, and refresh. I convinced the leadership team to try it for a month. If it didn't work, we could always go back.
We planned ahead to start in two weeks. That gave us time to get the word out through Facebook, signs on the door, and to inform the clients of changes coming. I announced the change at our next team meeting. Again, I didn't get the excitement I hoped. It was more of a muted optimism wondering how long this change would last.
I was out of the office the first week of our lunch time closure. One less doctor should make it less busy and make it easier to implement the new change. Still, I was concerned how the closure went over. Was my team dealing with angry clients? Were they feeling rushed trying to wrap everything up by noon? Were they inundated with messages when they came back an hour later?
I walked in the door Monday morning and what I saw brought a smile to my face. Everyone was more at ease and relaxed. There was no longer the uncertainty of "will I actually get a real break today?" Instead there was laughter as they made plans for their lunch hours. The technicians held a mini Olympics with various competitions, including arm wrestling and a sprint down the street, with bragging rights for the winner of that week's competition. They brought their dogs to work and walked to the park across the street to let them play. When everyone came back at 1, they were ready to face the afternoon again.
I asked how clients handled our new schedule. If someone had called in a refill, everyone had done a great job of telling them our new hours. Much to our surprise, the clients did not complain. Some clients have even said that they would adjust their lunch break to pick up their medication, food, or pets either before or after our lunch break. Even Fed Ex and UPS quickly learned and started dropping off our packages an hour later.
Our system isn't perfect. There are still many times when appointments or surgical procedures run into the lunch hour. But when this happens, we still turn the phones over to voicemail and have one less thing to worry about. We often come back from lunch to see three cars waiting in front of the clinic. They arrived a little early for their one o'clock appointment. We always thank them for being patient and accommodating our lunch break. Messages are checked and clients are called back immediately.
COVID has brought a lot of changes to veterinary clinics, most of which have made our jobs harder and added more stress to our teams. I am happy that I was able to find a change that made their jobs a little easier. I had planned for the lunchtime closure to be a temporary change that would end when COVID restrictions lifted, but seeing the morale boost it created makes me think it might just be a permanent change.
The views and opinions expressed in this article are those of the author and do not necessarily reflect the position of the DrAndyRoark.com editorial team.