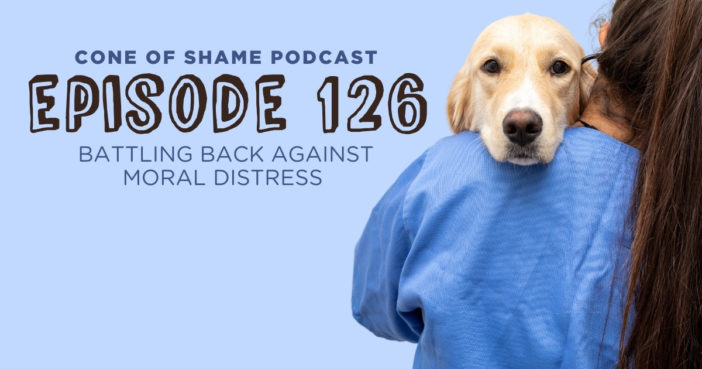 Dr. Indu Mani is on the podcast today discussing moral distress in veterinary medicine. The pain we experience when we know the "right" thing to do but are unable to do it can take an ethical toll. For those of us practicing veterinary medicine, this toll may contribute to burnout, depression and other job stressors. So what do we do about it? How do we battle back against a condition that seems ubiquitous to our profession? Let's get into this episode!
LINKS
Original Moral Distress Article: www.nydailynews.com/opinion/ny-oped…zvsa-story.html
Ethical conflict and moral distress in veterinary practice: A survey of North American veterinarians – pubmed.ncbi.nlm.nih.gov/30320478/
Uncharted Veterinary Podcast: unchartedvet.com/blog/
Uncharted Veterinary Conference: unchartedvet.com/uncharted-april-2022/
Put on Your PANTS! How to Hold Meetings that Matter: unchartedvet.com/product/put-on-y…-pants-meetings/
What's on my Scrubs?! Card Game: drandyroark.com/training-tools/
Dr. Andy Roark Swag: drandyroark.com/shop
All Links: linktr.ee/DrAndyRoark
ABOUT OUR GUEST
Indu Mani, DVM, DSc, is the Chief Scientific Officer of Brief Media, editor of Clinician's Brief journal, and associate veterinarian at VCA Brookline Animal Hospital. She is a Fellow in Bioethics at the Harvard Medical School and a Master of Science in Bioethics student at Albany Medical College. She received her Doctor of Veterinary Medicine degree from Colorado State University and her Doctor of Science degree from the Harvard School of Public Health. She is interested in all aspects of veterinary bioethics, particularly moral distress, and infectious disease bioethics. She was a Distinguished Practitioner/Fellow at the National Academies of Practice and is on the One Health Initiative Website Advisory Board.
---
EPISODE TRANSCRIPT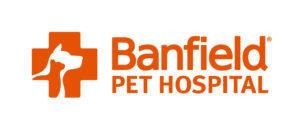 This podcast transcript is made possible thanks to a generous gift from Banfield Pet Hospital, which is striving to increase accessibility and inclusivity across the veterinary profession. Click here to learn more about Equity, Inclusion & Diversity at Banfield.
Dr. Andy Roark:
Welcome everybody to The Cone of Shame Veterinary Podcast. I am your host, Dr. Andy Roark. Guys, I got a great one today. I am here with my friend Dr. Indu Mani. Indu is the chief scientific officer at Brief Media, the editor of Clinicians Brief Journal and an associate veterinarian. She is also a fellow in bioethics at the Harvard Medical School. She's amazing. I saw that my friend Indu had written an article on moral distress in veterinary medicine and she laid out what that means.
Dr. Andy Roark:
And, guys, this episode meant a lot to me because I have tried to explain this to people so many times. Veterinary medicine has unique challenges and Indu really puts her finger on what they are and names the moral distress. And I think her wording is so good and I think her understanding of exactly what this means and the ethical implications for veterinarians is so good and so useful in us figuring out how we're going to go forward and how we're going to make our profession better. So, guys, that's what we get into. I love this episode. I hope you'll love it too. Let's get into it.
Kelsey Beth Carpenter:
(Singing) This is your show, we're glad you're here. We want to help you in your veterinary career. Welcome to the Cone of Shame with Dr. Andy Roark.
Dr. Andy Roark:
Welcome to the podcast. Dr. Indu Mani, thanks for being here.
Dr. Indu Mani:
Thank you, Andy.
Dr. Andy Roark:
Oh, man. First of all, I am such a huge fan of yours and I'm so glad that you make time for me. You are the best. For those who don't know you, what is your official title at Brief Media?
Dr. Indu Mani:
I'm chief scientific officer at Brief Media, that publisher of Clinicians Brief, Plumb's Veterinary Drugs, the new Plumb's Pro.
Dr. Andy Roark:
Yeah. The new Plumb's Pro is exciting. It's super cool little product you guys are putting out. You and I met, I hate to even say this, it's probably been like 10 years ago.
Dr. Indu Mani:
Been a really long time.
Dr. Andy Roark:
It's been a long time. And I was doing some work over at Brief Media, which I loved and there are great people over there and I was super. I still look back.
Dr. Indu Mani:
We love you.
Dr. Andy Roark:
Oh, man. That was the first sort of real consulting job I ever got was with Beth Green at Brief Media and she sort of gave me a chance and I've never forgiven her. Never stopped thanking her for taking a chance and let me write some stuff and do some stuff with her. But anyway.
Dr. Indu Mani:
It was all our benefit-
Dr. Andy Roark:
Well, thank you.
Dr. Indu Mani:
… to have you there, Andy.
Dr. Andy Roark:
You wrote an article for the New York Post that-
Dr. Indu Mani:
New York Daily News. Yes.
Dr. Andy Roark:
New York Daily News, which kind of went sort of viral in the vet world. I saw a bajillion different places. And so that's when I picked it up as I saw it on social media. It came across my feed a couple of times and I was like, what is this? And then I saw, oh, wait, this is Indu wrote this. And you talk a bit about moral distress in veterinary medicine. And so as I sort of unpacked as I read through it, I have strong feelings about what you wrote and I want to get into them with you.
Dr. Andy Roark:
But first can tell me a little bit about how you came to be thinking in this area. I know you're doing some work in the field of medical ethics and doing advanced training there. Can you sort lay out your background and kind of how you started to get your head into this place?
Dr. Indu Mani:
Yeah. Absolutely. I have atypical background as a veterinarian. Being of Indian origin my parents wanted me to go to medical school, of course. And so I disappointed them greatly by going to veterinary medical school, but they're happy with it now. I graduated from Colorado State University, I did an internship at the University of Minnesota, after that decided I wanted to work for the CDC, applied to a doctoral degree in virology at Harvard, got in, did finish that, and then decided at that point that I wanted to have children.
Dr. Indu Mani:
And then so went into medical publishing and medical writing and science writing rather than creating science, writing about it. And that seemed to be a better fit. Throughout all this I've continued to work in the small animal clinical practice situation, whether I was doing emergency, or urgent care, or primary care. So throughout this entire time I've been an active, small animal veterinarian.
Dr. Indu Mani:
I got involved with Clinicians Brief and publishing and I would say about two years ago there are certain things that I think I took for granted as a veterinarian, certain feelings, certain client relations, just dealing with things that were upsetting. And I started to look around a little bit at ways of coping, and let's just say coping in a very broad amorphous way with the stresses sort of engendered by being a veterinarian, not really understanding what that was.
Dr. Andy Roark:
Yeah. I think most of us in practice have those feelings of that sort of stress and I think we wrestle to put a label on it. So I think the amorphous feelings are pretty calm among us.
Dr. Indu Mani:
And if you're like me, and I don't know, Andy, what you guys had, we had one ethics course taught by the late legend Bernie Rawlin at Colorado State, more of an animal ethics course having us consider companion animals, food animals, et cetera, not so much focused heavily on what we feel as practitioners. And we didn't have any courses in psychology, just some random, I don't know whether you guys had a little bit more when you were in vet school.
Dr. Andy Roark:
I mean, it was still fairly minimal. I think when I was in vet school the main focus sort of from a wellbeing standpoint was starting to be student debt. And so I think that was starting to unpack and I kind of feel like we went through a student debt wave and still that problem hasn't gone away. But I feel like it's been the last probably five to six years that there's really been a shift over to wellbeing being taught in that schools.
Dr. Indu Mani:
Yeah. And so armed with that kind of dearth of training I started thinking about what makes us different because living in the Boston area, I know a lot of physicians, a lot of nurses, a lot of people who have really stressful jobs, psychologists, but there's something different about being a veterinarian and I couldn't really put my finger on it at all. And why we kind of accept living in this soup per se where we have these feelings that we don't really understand.
Dr. Indu Mani:
In the process of doing that, Lisa Moses, she's a veterinary internist, she is at Angel Memorial and she's someone we referred cases to on a regular basis. So we knew her. She's an incredible doctor, incredible person. She was head of the pain and palliative service. And I noticed that she had been doing some co-associated research on ethics and moral distress. Moral distress was sort of an emerging thing for her at that time. So basically a field of veterinary ethics. And I reached out to her, we talked, she had done a fellowship in bioethics at the Harvard Medical School.
Dr. Indu Mani:
And I talked to her, discussed what she was studying, what she was doing. And she said, I'm the only veterinarian that has done this program, the pioneer veterinarian, you should apply as a practitioner and so I did. And I think transformative is a euphemism for the experience of being in this fellowship. It was incredible. My classmates are about 12 of us. My classmates was an attorney, several psychologists, psychiatrists, neonatologists, anesthesiologists.
Dr. Indu Mani:
And we would get together once a week and talk, we had a bioethics curriculum, we'd have readings and it was so amazing because I always had the 13th perspective. Do you know what I mean? Everybody else had a more common experience with bioethics in the clinical situation except for me who always had a weird experience being a veterinarian.
Dr. Andy Roark:
Yeah. I love to hear that and it fits if it was with kind of what I'm sort of seen in the world. The reason I was so grabbed by sort of what you wrote in the concept of more ethics and moral distress when you put it down and the reason is because I've wrestled for years trying to explain, even not really understand for myself. the nuances of the challenges of our profession.
Dr. Andy Roark:
And I'm really been going to this thing recently where I'm pushing back against this narrative sort of is put forward of federating medicine is the worst for mental health. And I understand why we say that. I think a lot of people struggle, right? We have a real burnout problem. We have a real sort of problem with depression and just compassion, fatigue, all those. They're all real and I'm not discounting them. And I feel like I think most of us struggle to articulate what we're really feeling with, we just know it feels really bad or that we've had these real significant challenges.
Dr. Andy Roark:
And so I think that the shorthand is, oh, that medicine is the worst, we have this mental health nightmare is just so damaging. And I push back against that just because I want to articulate the nuance of our struggle in a truthful way that's also not leaving people feeling hopeless. And I feel like your piece of moral distress really does that.
Dr. Andy Roark:
I did a podcast a while back with Jen Brandt from the AVMA, it was really great, but I got myself in trouble on social media because we put the podcasts out and I posted a pull quote that basically said, hey, truth matters. Veterinary medicine is not the worst mental health profession and that's true. That's never been put forward. No one said that, the CDC didn't say that.
Dr. Andy Roark:
It's a thing that sort of came up on social media and people started saying, oh, we are the worst, we have it the worst. And again, I think that comes from people trying to articulate what they're feeling. I got sort of in trouble because when I say, hey, look, it's not the worst stop. Think it's the worst. That feels very dismissive of people and their struggles. And I go, well, that's not what I wanted to do either. So I missed, that was a mistake on my part, but I believe that we have unique challenges.
Dr. Indu Mani:
We do. I don't think that was the mistake, Andy. I think this is a very difficult thing to unpack. And there's a trend, now I'm going to get myself in trouble. There's a perception people start to examine this that I started to notice. And I think what you're saying maybe is a little bit in line with what I'm going to try to articulate.
Dr. Indu Mani:
But there's a perception of individual agency, meaning that we tend to select people, the individuals that encompass this profession have an aptitude towards this type of situation. Or we either select people who are trade perfectionists, or we select people who have trauma. And I'm not sure the data bears that out. And I think we need to look to the institution to see why this is happening and not look to its individual members.
Dr. Andy Roark:
Okay. I want to get into this. So let's start to unpack. I think in order to talk about this let's talk about moral distress and we have to put that down and then I want to come back to this individual agency because it's definitely something I want to talk about. Can you define for me moral distress? For people who haven't seen the article I have links to the article in the show notes, but go ahead and lay it out from me. What is moral distress and how is that different from burnout or just general, I don't know, depression, being tired?
Dr. Indu Mani:
Yeah. Moral distress is an ethical framework. It was coined by Andrew Jameton philosopher in 1984. So a very long time ago with respect to nurses, which if you think about it, nurses are the population who embodies this. Moral distress is when you have to perform an action you either feel compelled to perform an action or you have to perform an action, or you perform an action which is the opposite of what you feel is right. So it's a very simple definition, what you feel is morally correct.
Dr. Indu Mani:
So if we were doing an extreme example, convenience euthanasia would be an example where we would feel a tremendous moral distress. You see a, I don't know, a two year old adorable pit bull who's in the shelter and you've got to euthanize it. That is classic moral distress. That's extreme, but it is that very hard to define sort of liminal sensation when that happens. What's also important with that definition is the definition of moral injury, which I think that's a really potent, maybe something that a war veteran might experience on the battlefield, a potent morally injurious event.
Dr. Indu Mani:
So take that moral distress, concentrate it into a really painful event and that's a morally injurious event. Then there's a graphic. And I think it's a 2009 paper by Epstein. I'll send it to you, but it's so biological because it talks about moral distress and then moral residue. So waves of moral distress that keep occurring over time and it leaves a residue. And that just really connected with me for veterinarians what we experience, and then over time biologically the set point of moral residue it just slowly and incrementally increases.
Dr. Andy Roark:
Yeah. I'm imagining almost like a water line where you have a waves that kind of wash up against and the salt on whatever, on the building. The salt line is higher and higher over time.
Dr. Indu Mani:
Exactly. That's exactly it. I mean, that's a perfect example. It's what is tolerable resets? You almost adapt to living in this negative environment, but it's not a positive adaptation. It's kind of a negative adaptation.
Dr. Andy Roark:
So let's get into this personal autonomy part because I'm really interested in that. Are different people affected by moral distress differently? Do they feel it differently? And when I say different people, is it personality types? I guess my question to you is do the perfectionist personalities among us, are they more bothered because they feel more clearly that there is a right way or I'm not living up to the perfect standard and that adds to the moral stress that I feel as opposed to someone who obviously wants to do a good job but that level of perfection doesn't drive it? Or those totally different things and you say no, whether you're perfectionist or not, you still feel the same moral discomfort?
Dr. Indu Mani:
Yeah. I'd say that's probably I think, I mean, I'm in my infancy in my ethics training, but that's what I'd say, that moral distress will occur no matter your personality type. How you deal with it might be affected by your personality type. I work with someone who's extraordinarily resilient. He's a resilient person and he has dealt with really concretely distressing issues over time through his career.
Dr. Indu Mani:
He is someone that I think I don't know if he can articulate why he's able to consider, think about it, recognize it, move past it. I think most of us don't talk about it in this way and that's the problem. That's the problem is we have to start talking about it. And for me personally, I'm sure we can all define things that provide distress for us, for me it's being forced to perform non-beneficial or futile care on some of our patients or not being able to perform care on our patients.
Dr. Indu Mani:
And my own theory that I'm kind of working on is that because animals in many ways are property. How do we work on shared decision making models that empower the veterinarian to be able to articulate what they think is right for their patient?
Dr. Andy Roark:
Yeah. No, I agree with that. I think the first part of all this is is getting our terms down and all talking about the same thing. And that's why I was so taken with what you wrote and just under understanding moral distress. So I completely agree with you. I think to me when I think about moral distress so much of it boils down to the fact that we know what is the right thing to do, say the morally right thing to do, but we don't have the agency who necessarily carry those things out.
Dr. Andy Roark:
And what I mean by that is I can't make the pet owner take their pet to surgery. I can't make the pet owner go to the emergency clinic for overnight monitoring. I can't make them do any of those things. And so when I think about moral distress, yes. I mean, I have heard, honestly, when you said moral injury the things that come to my mind is I know veterinarians who were forced to do procedures they didn't want to do and to me that feels like that next level, like that moral injury and these people carry scars years later that I can see and go, I did not want to this. And I was forced to it or the implication was, I will lose my job and you go, that's next level.
Dr. Indu Mani:
And nobody talks about it, Andy. That's the whole thing. We don't have that built in to recognize this weakness in our profession. Have you read that book The Things They Carried by Tim O'Brien?
Dr. Andy Roark:
No, tell me about that.
Dr. Indu Mani:
Yeah. It's just a recollection. My daughter is reading it now in school. And I remember when I read it for the first time I was completely overcome, but it talks about morally injurious events among a platoon of Vietnam warriors. And I couldn't really articulate why it resonated with me so strongly, but I think sometimes I feel like we're on a battlefield. To expand on what you said because I think what you said is so important, pediatricians, because that's the easiest comparison, if you think about medical models.
Dr. Andy Roark:
Yeah. No, that makes sense.
Dr. Indu Mani:
Yeah. Pediatricians have the right to advocate for their patients in their patient's best interest even if it supersedes what the parent wants to do, which is unfortunately happening more and more these days or the harm principle that if you elect a certain procedure will it result in harm to your patient? And it occurred to me that we don't have any of those protections in our shared decision making models.
Dr. Indu Mani:
And I'm lucky enough to practice outside of Boston in an area where more and more people are getting pet insurance and the pet owner who's the proxy for the pet and I in this triad of the pet patient, me as the provider and the owner, the pet owner or pet parent, the three of us in that triad can engage in really productive, shared decision making that doesn't elicit moral distress. That would be the goal.
Dr. Andy Roark:
Tell me a little bit more about what you mean when you say pediatricians have a right to advocate. What exactly does that mean? As a opposed to, I have a right to advocate meaning I can advocate all at one, but I can be ignored. What do you mean? What does that look like in human healthcare? I'm just not familiar enough with that.
Dr. Indu Mani:
They just have legal protections. If they're struggling with a client most hospitals cannot, not the client, but the patient family, see, it's so hard to not-
Dr. Andy Roark:
I know.
Dr. Indu Mani:
It's so hard to not fall into that. But they can call an ethics committee. They're often ethics committees at hospitals, which will be typically teams of clinicians, nurses, psychologists, psychiatrists, all of whom have significant investment and time and intellectual investment in thinking about these exact issues. So that's one thing. And there are legal protections. You can involve the law. We can't.
Dr. Andy Roark:
Yeah. No, that makes sense. Hey, guys. I just want to jump in here with a couple quick updates. This week over on the Uncharted Veterinary Podcast Stephanie Goss and I are talking about modernizing and updating an old school practice. If you have any interest in the advice we give to a manager who's like, hey, we got new ownership and now it's time to update and modernize the practice that we're in, how do we do that with the established team and culture?
Dr. Andy Roark:
That is what Stephanie Goss and I unpack up. Link in the show notes to the podcast, but you can get it wherever you get podcast. That is the Uncharted Veterinary Podcast. Upcoming events, big ones. My dear, dear, dear, dear, dear, dear friend Jamie Holmes is doing a workshop on April 6th. It's called Put On Your Pants P-A-N-T-S, how to hold meetings that matter. This is all about spending less time in meetings and more time getting effective results.
Dr. Andy Roark:
If you, I don't know, happen to be kind of busy and trying to get things done and you don't want to end up having a bunch of meetings to make that happen, you need to be efficient. You need to be effective. You need to know about the parent system. Jamie Holmes is going to teach you that is 6:00 PM Eastern, 3:00 PM Pacific on April the 6th. That is free to Uncharted members and $99 for the public. I'll put a link in the show notes.
Dr. Andy Roark:
And the other big one is the April Uncharted Conference that is April 21st through the 23rd that is live in person here in my hometown Greenville, South Carolina. It is all about running smoother, more efficient, more rewarding practices. If you are a practice leader and you are looking for something to inspire you to get you to see possibilities, to feel good about the work that you're doing again, and to feel like, man, we could do interesting and amazing things in the future.
Dr. Andy Roark:
If you need that feeling, come down to Greenville, South Carolina on the 21st to the 23rd for the April conference. Guys, head over the website, I'll put a link in the show notes, get an Unchartered membership, get in the conference, come and check it out. It's something magical and it's almost full too. We are almost sold out. I don't want you guys to miss the boat on that. Anyway, guys, that's enough. Let's get back into this episode. One of the questions I had for you coming in, when I think a lot about wellness and sort of how we take care of ourselves.
Dr. Andy Roark:
Now, I get pretty fired up when I see systems and protocols where individuals on the ground are called upon to make ethical and moral decisions in place of some sort of a stated protocol. And I think the reason that people do that and our practices are set up that way, so I'll give you an example, when someone comes in and they say my pet is sick and I need to be seen and it's seven minutes before the clinic closes a lot of practices will say, well, the doctor gets to decide if they see the patient or not.
Dr. Andy Roark:
I have a problem with that because I feel like you're putting this moral decision on the individual. And if you are wellness plan, if you plan to take care of your people in the long term prevent burnout is people on the ground are going to look a crying pattern in the eyes and set a personal boundary. I think you're out of your mind. That's just not going to happen. It's not who we are.
Dr. Andy Roark:
And so I really am leaning into this idea of sometimes the kindest thing is to set boundaries and protocols at the practice level and say, we're going to take this moral decision or this on the moment decision. We're going to take it off the shoulders of our staff, our employees or we're going to make a decision at the practice level.
Dr. Andy Roark:
And then that's just, they're not going to be called on to make this hard decision when half the staff, three quarters of staff they want to go home and the doctor is looking at this person who wants to have their pet taken care of, and now either whatever you choose, you're going to make someone upset. And I go, that's unnecessary stress that just shouldn't be there. There should be a plan of what happens and not just a in the moment decision.
Dr. Andy Roark:
And so let me put that to you and sort of say, do you believe that there are ways to reduce moral distress by having protocols in place? Or are we still in that same place of just because there's a rule and this person doesn't get seen doesn't mean that I don't feel bad about it and I feel the same moral distress? So help me with that. Is there value to having some sort of a set structure that takes some of these decisions off of the people on the ground?
Dr. Indu Mani:
Absolutely. And I'm glad you've said that because, I mean, and I know you are the same way, but I don't think I could have made it through this pandemic without my CSRs, without my technicians. I mean, and I'm just going to shout out to VCA Brookline Animal Hospital because they are my family. We are a family. And in many ways, my God, they're the ones who walk out to the car and get the pet from the car.
Dr. Indu Mani:
They have worked so hard. I'm going to start to cry, but I just they're… And I think we are buoyed by them and a lot of what we're talking about. And I want to say this to all the technicians, all the non-veterinarians who functions part of our team, this is all equally about you. If not more we're all together. Nurses were the ones who this concept was first intellectually recognized. So I just want to emphasize the importance of taking care of that staff.
Dr. Andy Roark:
Yeah. I think that's really important to say because I'm coming at very much. You and I both being veterinarians we come from a veterinarian centric mindset, but the truth is we have much more autonomy and agency in these situations than my technicians or the CSRs who that's are just told this, go tell them no. And then they're really put in this type position. And, again, I feel like that's sometimes a manifestation of that whole, we haven't set protocols. We don't have plans. And so then the plan is have the front desk go tell them no because it sounds better coming from them than it does coming from the doctor. And I go, well, that's-
Dr. Indu Mani:
That's right.
Dr. Andy Roark:
… that's awful. That takes a human toll. It takes a human toll on our support staff.
Dr. Indu Mani:
It really does. And, I mean, I'm so glad you said that. I do think, and I'm working on this right now actually so I'll share more next time we talk because I'm just trying to get something together, but there is a, she just passed away, she's a philosopher named Renee Fox and she wrote a lot about medical ethics education. And reading her, she told about infusing.
Dr. Indu Mani:
We have such a dichotomy in clinical aspects of a case and nonclinical aspects of a case to our detriment honestly, Andy, to our huge detriment because I think we have to consider each case in each clinical situation holistically. And we are better off for it if we start to recognize the potential ethical situations implicit in each case. Someone comes in, doesn't have cash, just adopted this dog, doesn't have financial means, no insurance, mother is ill with a chronic disease in the hospital. I mean, you hear that, we hear that. We smoosh all that information in our heads.
Dr. Indu Mani:
Our technicians are sad because they heard that and then we don't really do anything with it. We try our best to harness our empathy, our skills we're kind of [inaudible 00:29:45] in the way that we try to maximize good clinical outcomes for our patients. But then we take it home and then I'm trying to sleep and I'm like, oh my God, I can't stop thinking about this.
Dr. Indu Mani:
Wouldn't it be great if we had some ability to take this information and be considering it along with all the clinical considerations? And I'll say that I'm trying to think of a way that maybe we can do that. And at least articulating that information among our team will help us deal with it going forward.
Dr. Andy Roark:
Are you talking more about having good ways to discuss these types of stressors with your team inside the clinic? Or are you talking more about having this way to discuss sort of across say veterinarians, across multiple practices or some sort of external support structure? Or are you talking more about training in veterinary schools to sort of help people have better vocabulary to explain where they are, what their stressors are so this thing could be addressed? Help me understand what exactly where you're coming down there.
Dr. Indu Mani:
I mean, you're so perceptive because that's exact, it's all of those things. I read somewhere that when you're trying to, and I have to find the reference for this, when you're trying to ameliorate the effects of moral distress it has to be at the clinical situation, so with the patient at hand in the institution, in the organization, in the profession. So it's multi-leveled.
Dr. Andy Roark:
Yeah. I like that a lot. When people ask me about burnout out and what do we do about the problem with suicide, or depression, or just a high turnover, things like that in our profession, to me it's got to be a multilevel approach. And so I talk about I think there's things we do at the professional level, at the practice level is really the boundaries and systems I was talking about before of I take those weight off the individual. And ultimately there really is never going to be a way around this where there's not agency that has to be taken at the personal level. We are all going to have to figure out how we process-
Dr. Indu Mani:
We are. Absolutely.
Dr. Andy Roark:
… what we deal with. And we also are going to need to set some amount of personal boundaries for ourselves. But God, if the whole program, the whole the wellness program is the individual will process these things and set personal boundaries, that's baloney. That doesn't work.
Dr. Indu Mani:
And that's what's happening right now. I think this is my informal, anecdotal perception is that we have to, there's nothing weak in looking at our profession under the microscope. And so what are doing wrong? What are we doing wrong? We have to make the change. Otherwise, quite honestly I worry that what's going to happen to our workforce. It's interesting. I have a brilliant, one of my fellowship mates is a psychologist and I presented some of this stuff to my group.
Dr. Indu Mani:
And she's so articulate, but she said, it feels like you're a profession in slow degradation in some ways. And I didn't like hearing that because it made me very, very, very sad but it also made me feel empowered. And I said, if we are a field in slow degradation we're not doing something right. What can we do? We have to do something else.
Dr. Indu Mani:
So take something which seems ominous and start to say, we need to look at this in a different way and make it because I love this profession, Andy. I still, when I go to work, I'm excited to see. I really love it. I love it. And I would like to help it. I would like us to help it, but it will require us to be self-critical as a profession and not put it on the agency of our members to have these little dots of fixing it. We have to fix it on mass.
Dr. Andy Roark:
No, I completely agree with that. I love that nursing. I love being a veterinarian. I mean, let me push back against you a little bit here and say, Indu, I'm positive about where we're going. Again, I really am. What most inspired me about what you are talking about is my friend what you write, you are part of the diagnostic process and we know how to figure this out, right? The first thing you do is you run a diagnostics and you say, where is the pain coming from?
Dr. Andy Roark:
As quickly as we can drill into it what are the actual things that are causing this to happen? But once you've got the diagnosis usually the treatment part can come along much better. I feel like for the last 10 years we have been in a degradation slide, but I also think our perception of where we are has been, I don't want to say it's been counterproductive.
Dr. Andy Roark:
I think the truth, in the modern world when we deal with problems especially in the world of social media and the Internet, Step 1 is awareness of the problem. And I think that we have really lived in awareness and I think that's a good thing, but talking about-
Dr. Indu Mani:
[crosstalk 00:35:04] too
Dr. Andy Roark:
Exactly. Right.
Dr. Indu Mani:
Articulation bit.
Dr. Andy Roark:
Completely agree. So we started off and people were like, hey, burnout is terrible and we're having these problems and we're having high turnover. And the suicide rate for veterinarians and veterinary technicians is high and all those things are true. And we do need to raise awareness to those. And I think that we've done that and I think where I am and I think where a lot of people in the industry are is I go, it's time to transition into some better diagnostics and then into a multimodal treatment approach.
Dr. Andy Roark:
And I feel like when I read your piece and I'm more distressed I go, that's a diagnostic I didn't have. That helps me articulate the problem and exactly what's going on in a way that I think can help our profession to develop ways to approach it. And so I'm not down. I feel like work that people like you do, Jen Brandt, Kerry Journey has been on the podcast recently. And I think that we're shifting this paradigm from the awareness to the diagnostic part, and then on the treatment part.
Dr. Indu Mani:
Something actionable.
Dr. Andy Roark:
Yeah. I do see this as more of an actionable step or a pathway to actionable steps. And so that's why I am optimistic, but I do. I mean, I do agree. I still love being a vet and I think these are worthy challenges.
Dr. Indu Mani:
And I think we can love being veterinarians and we can be critical profession.
Dr. Andy Roark:
We should be. I mean, we should be.
Dr. Indu Mani:
Because if we don't progress and evolve, even in the past two years the profession has really changed the demand on veterinarians right now. I mean, my God in my life, Angel Memorials here in Boston they've gone on diversion a few times. Well, they're referring out, Angel Memorial. If we're referring away from, and I'm sure you're seeing that too where you are, Andy, but I agree.
Dr. Indu Mani:
And yes, there's no reason to dwell in the misery. We have to look for the light and I love how you made this a clinical case diagnostics and therapeutics, but it's absolutely true. And so that's where I'm looking right now and focusing on some of my next research is thinking about some solutions that we might be able to implement more quickly.
Dr. Andy Roark:
Yeah. No, I think that's wonderful. I said, I do see it as a diagnostic. I think for me where I really start to think about moral distress and where it's super helpful is I would sit and I would wrestle with these things and I would say burnout is a problem and it's stressful. And that's stressful when we've got these things. But then I would turn around and I would say, first line healthcare responders have a stressful job and social service workers have a stressful job and I'm sure they feel this as well.
Dr. Andy Roark:
And now I have a friend who's a pediatric palliative care special. I mean, she helps children in pain with cancer, oh my God. And so we don't have the market cornered on pain. We don't, but I believe and this is why I like the way you put it so much, I believe that we have a special kind of pain that is different often from what other people feel. And I just think that you unlock that in my mind and that's why I was like, this is so useful.
Dr. Indu Mani:
Yeah. Andy, we have a special kind of pain and we don't really have ways professionally to handle that pain or we don't have those-
Dr. Andy Roark:
What do they look like? I mean, when you gaze into your crystal ball and you say five, 10 years down the road and you say when we continue to work on these things, what does some of those mechanisms look like? Help me understand, to stick with our metaphor, what could a treatment program look like theoretically?
Dr. Indu Mani:
I mean, I wonder if we start to recognize outline situations. Even as pedestrian as it seems maybe we have clinical situations that we teach our students about, we implement in practice. As pedestrian as it seems if somebody came over and said, I want you to declaw my cat. She's not scratching anything, but I want you to declaw. I want you to declaw. And we can talk about what that I elicits in the veterinarian. Try to explain to the client why that elicits moral distress in the veterinarian to be forced to do something like that, cosmetic procedures, the very existence of brachialis dogs.
Dr. Indu Mani:
And I love all my little Frenchies and all the guys that come in, but I do find sometimes that the clients are somewhat bewildered by the inevitable slew of medical issues that will follow and will sometimes take it out on us, be upset, be angry, and even something like that, education of the client why this elicits moral distress in the veterinarian to have these discussions all of that can potentially help.
Dr. Andy Roark:
Yeah. That makes a lot of sense to me. I do see real value in that. One of the things I really like about sort of your approach and kind of where you're putting this, I see a lot of people who push and say, well, we need to put this on the clients, or we need to make clients aware of how they come across. And I get it, as a pragmatist I go, hey, I don't know that we're going to talk clients into behaving differently than they behave.
Dr. Indu Mani:
No way.
Dr. Andy Roark:
I do feel like it has to be honest and it's not fair that I have to feel the burden or figure out a coping strategy for a pet owner that's going to be verbal abusive, or they're upset because of this thing that they should not be asking me to do or pushing me to. It sucks that I'm the one who has to figure that out. But I do think it's true and I think if we push back and go, well, you need to tell that client to go stuff it. I don't. I know I said stuff it today. I called something baloney. I'm aging.
Dr. Indu Mani:
Yeah. You sound from 1950.
Dr. Andy Roark:
I think I'm like a 1950s radio host.
Dr. Indu Mani:
1950s guy. Oh my, no. I mean-
Dr. Andy Roark:
What's happening to me?
Dr. Indu Mani:
… you're completely right though. And sometimes I see things on social media, be kind to your vet and that's a great sentiment, but that can't be our crutch here. We can't.
Dr. Andy Roark:
Right. That's not the go-to strategy.
Dr. Indu Mani:
No, we can't do that. And, I mean, don't get me wrong. I've had a bad Yelp review a few years ago and apparently I was too pushy with asking for diagnostics and I was very upset. I separated on it. I bugged my poor husband and he was like, why do you care? And I was like, I care, Gary.
Dr. Andy Roark:
Yeah. Well, I mean, I'll tell you why you care. Because at some point it's your personal identity and you take this seriously.
Dr. Indu Mani:
Yeah. That's right.
Dr. Andy Roark:
And I would also say that's the moral trap. If you feel like this is what should happen and you advocate for it and then someone publicly slams you for doing what you think is right, you really need know when situation, right?
Dr. Indu Mani:
Absolutely.
Dr. Andy Roark:
You either don't do what you think is important and because you might antagonize this person, or you might upset them, or you might make them a little bit uncomfortable, or you do what you think is right and then you get sort of publicly hammered for it and you go, and I don't have an answer for that.
Dr. Indu Mani:
The only thing that makes you feel better with that, and this is what I wonder about harnessing, is it helps me when I… With that review I went to two veterinarians I was working with that day and I was like, "Can you believe this? Look at this. What is this?" And they were like, "Oh my God. That's awful, blah." But again, that was a mini, it was just a snapshot of what we could do as a profession to buoy one another up in those situations.
Dr. Andy Roark:
No, that's a great point. The validation and support from our colleagues is super important and we're not going to get that validation from pet owners. They just don't understand. They just don't.
Dr. Indu Mani:
For some you will. I think there's some, I mean, we both have amazing pet owners who do that, but one thing this is random, but I have to tell you, Andy, that the advent of insurance and more people adopting pet insurance to me has helped my patient population in terms of ameliorating these dilemmas a little bit.
Dr. Andy Roark:
Yeah. I do agree. I think reducing that threshold, that resource-
Dr. Indu Mani:
Financial.
Dr. Andy Roark:
… scarcity threshold that's a big part of it. Most pet owners are totally happy to follow our recommendations if they have the resources to do so. And I don't want to leave this as vilifying pet owners in someone because I think we're all sort of doing our best. It's a challenge. Anyway, Indu Mani, thank you so much for being here. Thanks for talking with me. This is so great.
Dr. Indu Mani:
Thank you, Andy. I mean, I think about many of our ridiculous conversations that we've had, many, many ridiculous conversations and it's kind of hilarious that we're having more significant one.
Dr. Andy Roark:
I miss seeing you at conferences because you and I have business suits that look almost identical. Remember that? We both have great businesses.
Dr. Indu Mani:
We were twins. We were twinning.
Dr. Andy Roark:
They looked so similar.
Dr. Indu Mani:
And it had like a cranberry colored shirt or something. Do you remember?
Dr. Andy Roark:
Yeah. We showed up-
Dr. Indu Mani:
And I showed-
Dr. Andy Roark:
We showed up wearing the same thing.
Dr. Indu Mani:
And then I have to tell you. I showed my technicians that and they were like, you know Dr. Andy Roark? It was so awesome.
Dr. Andy Roark:
Oh, man. Well, thank you for being here.
Dr. Indu Mani:
Good to see you.
Dr. Andy Roark:
I'm going to drop the links from our conversation into the show notes for people who want to see them. Indu, I can't wait to see what you do next. Thanks for all the work you're doing for veterinaries.
Dr. Indu Mani:
Thank you, Andy, and vice versa.
Dr. Andy Roark:
And that is our episode. Guys, that's what we got for you. Thanks so much for being here. I had to stop for a second and give a shout out to my friends at Banfield, the pet hospital for supporting our transcripts. We have transcripts of the podcast now. In an effort to increase inclusivity and accessibility Banfield has reached out and they were like, hey, let's make this thing happen.
Dr. Andy Roark:
Let's make this thing accessible to everybody. And they have made possible transcripts of both the Uncharted Veterinary Podcast and this here Cone of Shame Veterinary Podcast. So special thanks to them. Guys, you can find it on drandyroak.com and you can find transcripts for all of our podcasting to them there. So guys anyway, wanted to just say thanks and I want to say thanks to you for listening.
Dr. Andy Roark:
If you enjoy the episode, if you got something out of it, please feel free to leave us an honest review wherever you get podcasts. It really is how people find the show and it means the world to me. So guys, that's it. Take care of yourselves. Be well, talk to you later. Bye.
Editor: Dustin Bays
www.baysbrass.com
@Bays4Bays Twitter/Instagram