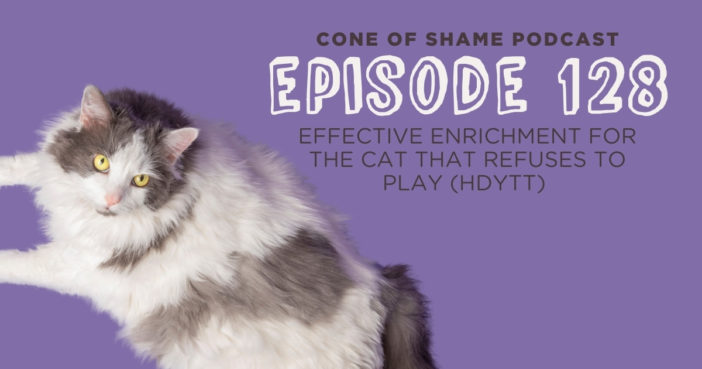 Gertrude is a 16lb obese cat who simply refuses to lose weight. She will not run, play, or exercise in any way. She refuses to eat anything but the food she wants. Her health is on the line and Dr. Andy Roark is out of ideas. Fortunately, Ingrid Johnson is here to talk about how she handles these cases. Let's get into it!
LINKS
Fundamentally Feline: www.fundamentallyfeline.com/
Put on Your PANTS! Hold Meeting that Matter: unchartedvet.com/product/put-on-y…-pants-meetings/
Uncharted April Conference: unchartedvet.com/uncharted-april-2022/
Uncharted Podcast on iTunes: podcasts.apple.com/us/podcast/the-…st/id1449897688
Charming the Angry Client On-Demand Staff Training: drandyroark.com/on-demand-staff-training/
What's on my Scrubs?! Card Game: drandyroark.com/training-tools/
Dr. Andy Roark Swag: drandyroark.com/shop
All Links: linktr.ee/DrAndyRoark
ABOUT OUR GUEST
Ingrid Johnson is a Certified Cat Behavior Consultant (CCBC) through The International Association of Animal Behavior Consultants (IAABC). 
Ingrid owns and operates Fundamentally Feline, providing in home consults for locals and virtual consultations worldwide for clients experiencing behavior challenges with their cat(s). In addition to behavior consults, Ingrid also offers medicating consultations to help clients overcome, or get ahead of, medicating challenges. Prevention and training, the best medicine! She makes her own line of feline foraging toys, scratching posts, vertical space, and litter boxes. She lectures nationwide on cat behavior at veterinary conferences such as AAFP, VMX, ACVC and the like. She is employed at Paws Whiskers and Claws, a feline only veterinary hospital, as a tech, groomer, and office manager and has been working exclusively with cats since 1999.
In the Fall of 2016 a paper she co-authored, Food puzzles for cats: Feeding for physical and emotional well-being, was published in the JFMS (Journal of Feline Medicine and Surgery) and to compliment it she co-developed FoodPuzzlesforCats.com. To date it is the most popular and widely downloaded paper in the history of the journal! Ingrid's home, cats, and environmental enrichment expertise has been featured on Animal Planet's Cats101 show and featured in numerous publications including the website WebMD. She has created a series of educational How-To videos of her own, viewable on Fundamentally Feline's website and YouTube channel. Ingrid regularly interviews and offers her expertise for various media outlets. She is Co-Director of Paw Project-Georgia, working towards ending the cruel practice of de-clawing cats. 
Cat Fancy magazine's 2008 "Home Issue" showcased her feline friendly accommodations and the aesthetically pleasing ways you can provide for your cats innate basic needs while still having a home the humans can enjoy. Ingrid is a huge advocate for enrichment and is determined to thwart the belief that one's home will look unsightly in efforts to provide it. 
Ingrid shares her home with husband Jake, five rescue cats, and Sebastian, a rescued Great Pyrenees Dog. Follow Fundamentally Feline on Facebook, Twitter, Instagram and You Tube!
---
EPISODE TRANSCRIPT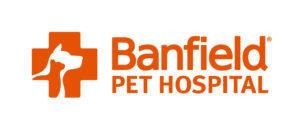 This podcast transcript is made possible thanks to a generous gift from Banfield Pet Hospital, which is striving to increase accessibility and inclusivity across the veterinary profession. Click here to learn more about Equity, Inclusion & Diversity at Banfield.
Dr. Andy Roark:
Welcome everybody to the Cone of Shame Veterinary podcast. I am your host Dr. Andy Roark. Guys I am here today with my friend, Ingrid Johnson. Ingrid has been on the podcast a number of times before, because I think she's amazing. I love how matter of factor and straightforward she is. I love her thoughts on feline behavior, I love her thoughts on play and getting cats to play. And so I bring to her a tough case today. I've got Gertrude, she's a 16 pound obese cat who just is not interested in playing, and she only wants to eat what she wants to eat, and she just basically refuses to lose weight, and you guys know what that case is like. And I put it to Ingrid and say, help me buddy. She's got great advice. I again, I love the way she thinks, I love the work she's doing at Fundamentally Feline. I'm glad to have her here. Guys, let's get into this episode.
Kelsey Beth Carpenter:
(singing) This is your show. We're glad you're here. We want to help you in your veterinary career. Welcome to the Cone of Shame with Dr. Andy Roark.
Dr. Andy Roark:
Welcome Ingrid Johnson. Thanks for being here.
Ingrid Johnson:
Hey There. Thanks for having me back.
Dr. Andy Roark:
Always, always, always, because this is exactly what I… This is what I most love to talk to you about and I got a case for you about it. Are you ready? You ready for a challenge?
Ingrid Johnson:
Super. I'm totally ready, always ready.
Dr. Andy Roark:
I'm going to see you improvise, adapt and bend like in the matrix here, I think.
Ingrid Johnson:
That is a tall order.
Dr. Andy Roark:
Oh yeah. You know, here is the thing, one of the things that I love the most about you is I love how you get into the mind of a cat and you are so pro-cat and you want cats to have great lives. And at the same time you very much understand the health outcomes that we're trying to achieve. And you're really good at presenting solutions to cat behavior problems in a way that I feel like I can get owners excited about.
Ingrid Johnson:
Cool.
Dr. Andy Roark:
And so that's why I want to do this with you. So this is just going to be… This is such a classic. It's not a complicated case at all, but I've got a cat that I am working with and the owner is super great, she is super enthusiastic, she loves her cat. I think she's a very compliant owner, I really do. I think that she's going to be really great to work with. I just want to make sure that I'm working with her the most effective way that I can. She has got a 16 pound obese female cat.
Ingrid Johnson:
Okay.
Dr. Andy Roark:
Gertrude is her name, which I love. Gertrude. Gertrude doesn't give a flip about what you want or what mom wants. Gertrude is living the easy life. And so she just eats basically dry kibble. And I've talked to mom about weight loss food and things like that, but Gertrude just… She just eats her food, she doesn't want to play. She doesn't want to chase the thing. She, you know what I mean? She is just content to lay in the sunshine.
Dr. Andy Roark:
In a way, let's be honest, Gertrude is my spirit animal, I think, in a lot of ways. I get Gertrude at a deep level, I get her. What am I doing with this cat Ingrid? Just seriously, it's 100% lack of motivation. It's like trying to do a weight loss plan with a person who has zero interest in a weight loss plan at all.
Ingrid Johnson:
Exercising or eating healthy.
Dr. Andy Roark:
Exactly, like nope, what else you got Andy? I'm like I don't have any, don't have anything else.
Ingrid Johnson:
I'm also guessing that Gertrude hasn't seen her tush in a few years.
Dr. Andy Roark:
Oh no, no. She's…
Ingrid Johnson:
May I suggest we start with a sanitary shave.
Dr. Andy Roark:
Yeah, she sways when she walks, if you know what I mean?
Ingrid Johnson:
So at our office with these cats, well we do shave their butts. We shave a lot of butts, not going to lie, it's practically our specialty. But what we do is, because they're cats, so we carry all the prescription foods. We carry Hills, Royal Canin and Purina. We have more food at our vet clinic than most clinics that actually do dogs. And we send home what we call our high protein, low-carb sample.
Dr. Andy Roark:
Okay.
Ingrid Johnson:
So the cats go home with one of every single can that could possibly be appropriate for weight loss. And then we send home usually one small bag of dry to sell. And then we often have bags that have been returned for palatability, and so we'll also give a free sample of some other dries, so they've got a couple different ones to choose from. But this is the perfect time to implement food puzzles and foraging.
Ingrid Johnson:
So what this would look like is, once we figure out what the kitties enjoy, then we have them feed two to three canned food meals a day, and we put all the new dry in a food puzzle because cats are not going to work for food that's been easily available. They do not contrafreeload, if the audience is familiar with contrafreeloading. They are one of the only species on earth that has been studied that will not contrafreeload, which means if food is easily available, cats will not work for it. [inaudible 00:05:17].
Dr. Andy Roark:
Gotcha.
Ingrid Johnson:
I don't think that it's they're lazy, I think that they are very intelligent. And why would you put forth effort when it's free? So they're probably looking at us and dogs and chimpanzees, like we're all just nuts.
Dr. Andy Roark:
Yeah.
Ingrid Johnson:
So we put the novel food in the puzzle, we put the canned food out two or three times a day, and we have to start with some basic guidelines, but I think what we have to remember is that the recommendations on the back of these bags of food and the recommendations even in the formularies from Hills, Royal Canin and Purina are simply guidelines. So we start there because we have to start somewhere. But then as we have the kitty come in for rechecks and sanitary shaves to get weighed.
Dr. Andy Roark:
Yeah.
Ingrid Johnson:
We adjust because everyone's a unique individual and we might still be overfeeding a high protein, low-carb food because it might not be calorie restrictive enough for that particular cat.
Dr. Andy Roark:
Yeah. Okay, let's unpack this a little bit because I think that's really important. I think a lot of us struggle with that because pet owners are like, how much do I give? And you kind of go, about half a can give or take. It seems very… It does seem very unscientific, especially when they're doing some dry and some can together. I think we as vet professionals are all very good at looking at the recommendations on the bag and coming up with an amount saying, okay, well if you do this much dry food and you do this much wet food and this is what we do. And I think that we can all do that.
Dr. Andy Roark:
Walk me through the process. So I've got Gertrude and she is 16 pounds, and I figure out she needs this much sort of canned food, and if you're going to do this much dry food, I'm going to take that amount of dry food. I'm going to put it into forging puzzles so that she's going to have to work for and then I would give her the canned food. Okay, from there, walk me through the reduction process. Do you give her what you think is indicated based on what's on the packaging? From our pet food maker friends?
Dr. Andy Roark:
You give them… Just say, this is what we're going to start with, what we've worked out. Do you go ahead and say, we're going to shoot under this and then I'll see you back? And how frequently do you see them back? So yeah, walk me through that process please.
Ingrid Johnson:
So typically if we got a 16 pound cat, we're probably going to feed for 14 pounds, so that's going to be your first goal. I mean, you can't be like, well she should be eight pounds and we're going to feed her for eight pounds. That's going to create some starvation frustration behavior, like no get out. You got to bring it down slow. So our first goal is 14 pounds. We'll go with the recommendations on the formulary to start.
Dr. Andy Roark:
Okay.
Ingrid Johnson:
She might come in and not have lost anything, but maybe at least the win here is that we got her transition to high protein, low-carb prescription food. We've got her off of whatever she was eating over the counter that maybe was less than ideal. And we've taught the cat to forage. So we've now increased enrichment and a little bit of activity. So now is the time, about every two months we have them come in for weight checks, by the way.
Dr. Andy Roark:
That's what I was going to ask. So two months after we've put them on this sort of diet amount, we're going to get them back. Okay, alright, cool, okay.
Ingrid Johnson:
Yeah every two months for a sanitary shave, you see, I keep circling back to the clean tushy. Every two months for that is about practical too, and a nail trim. So once we have that established that we're like, okay, well she didn't lose weight, but she does like this food and we're feeding this way and she's actively foraging. Now we're going to go ahead and scale back on the portions of it. And we might actually leave the can alone, but we'll scale back on how much dry we're offering because cats are carnivores and they need meat and they're going to do better with weight loss with more wet food if we can get them to eat it, so we usually start taking down the dry.
Ingrid Johnson:
And then sometimes what we do is we actually just make the dry even harder to acquire. So we start with those easy food puzzles, clear, rolls easily, multiple holes for the food to dispense from. She learns how to play the game. Once she learns how to play the game, the game gets harder. Those easily rolled puzzles now only have one hole of dispense food, or maybe they're cubes, maybe we're filling a small food puzzle and putting it inside a big food puzzle so she has to double work a double stuff toy. That's going to be more time consuming and probably leave her a little frustrated and walking away from the puzzle going, I'm full, I don't need to do any more of this.
Dr. Andy Roark:
Hey gang, I just want to jump in with a couple of quick updates. The first one is the newsletter, the Dr. Andy Roark newsletter. Guys I've been writing a lot recently and I really enjoy it. I'm just writing stuff that makes me happy and stuff that I think is useful and sort of responding to questions that people ask me. And it's been a great fun exercise and it's gotten a lot of really positive feedback. If you guys want to see it, it's 100% free. Just go over to drandyroark.com, sign up for the newsletter and then you'll get the writings in your inbox. And I'm trying to write about once a week. It may be once every other week, but it's just kind of, I don't like to write more than I have to say. And so my promise to you is when I send you something, it's something I think is good and at least worth looking at and considering. So anyway, head over there, check that out, it's 100% free.
Dr. Andy Roark:
I have the April Uncharted Conference coming up. It's the 21st through the 23rd in person in Greenville, South Carolina. Guys, Uncharted is the conference that I founded five years ago, it's our five year anniversary. It is unlike any other event out there. It is an active learning discussion based conference. We actually make some of the sessions at the event based on what we do our first night, so we have attendees get together and talk about what's important to them and what they want to do, and then we actually create sessions based on that, so that you have the conference that you want to have.
Dr. Andy Roark:
It is all about discussion. It is all about active workshops where you take away things you can actually use in your practice. It is about making connections. It is about finding out what's possible. It is super, super inspiring. And man, if you want to have your spark, your passion for medicine, for running your business, for growing your career, for leading teams, re-lift, if you want to develop young leaders who are coming up in your practice, guys, there's just nothing better than Uncharted. It really is the conference that never ends because our attendees are members in our online community which is vibrant and active and so useful.
Dr. Andy Roark:
I feel like I'm overselling it, but I don't think that I am. It really is something special. Check it out. April 21st through the 23rd in Greenville, South Carolina.
Dr. Andy Roark:
The last is my friend, the one and only Jamie Holmes is running her workshop called Put on your Pants, it is how to hold meetings that matter. If you are struggling to get on the same page with your team, this is a fan-freaking-tastic, quick to the point workshop to help you build a structure using the pants structure that will help you communicate effectively and run tight, effective meetings. This is bedrock business knowledge that you should have. If you have a growing business, you should know the basics, how to block and tackle and run great meetings, and that's what this is. So it is free to Uncharted members, it is $99 to the public. I will put a link in the show notes. Guys, that's enough from me, let's get back into this episode.
Dr. Andy Roark:
We have an episode together and I have to look back, I think it's the first time that you were on the podcast. It's one of my absolutely favorite ones on losing weight for cats and foraging. Why don't you give us a quick rundown on forging, because I love the way you present this and your insight on it. So let's talk a little bit about how you do forging and food puzzles? How you, and when you increase in difficulty? Give me a mile high flyby please.
Ingrid Johnson:
Sure, yeah, so we want to start with puzzles that are really easy, that roll easily, have multiple holes for the food to dispense from, are lightweight and clear, so the cats can hear, see and smell the kibble inside. And then as they get better at the game, the number of holes to dispense the food decreases, the toy might become opaque, the toy might not roll so well, the toy might become a cube. And of course we have stationary food puzzles too, of which a lot of those are quite easy. So we have to look long and hard for some stationary puzzles that really present more challenge and problem solving.
Ingrid Johnson:
And then eventually when the cats get really good at foraging, we start either dummy stuffing by taking crinkled up balls of paper and sticking them inside the toys so that the kibble has to work its way around the crinkled up paper to find its way out of the hole. We might put weights in the toy to make it hard to push. We might double stuff the toy by filling up a small food puzzle, like my little foraging ping pong ball and putting it inside a little foraging cube, and now they have to work that cube to get the food out of two objects at once.
Ingrid Johnson:
So I do want to make the point that there was recently a study published, showing that food puzzles did not help with weight loss. However, I don't think that they're implementing all of these other suggestions. You know, you've got to do the high protein, low-carb food. You've got to make the puzzles much more challenging. If you utilize them the way I utilize them, I think the results sometimes are different.
Dr. Andy Roark:
Yeah.
Ingrid Johnson:
And more successful.
Dr. Andy Roark:
Yeah that definitely makes sense. Okay. Alright. Cool. So I like this. I like combining sort of the food puzzles and the forging with a two month check in cycle and sort of cutting down. Yeah, I like it, totally makes sense. What else we got?
Ingrid Johnson:
Well, we also have to remember this cat needs some exercise, so we have to engage this cat in some interactive play. And a lot of people will tell me, well my cat doesn't play. Well, if we're overweight and lethargic, we're probably a little sedentary, so yeah, it's going to be a little hard to motivate them, right? But we've got to find that toy that gets them going, we've got to evoke that prey drive, moving the toy appropriately and evoking chase. But then we also might have to spice up life a little bit, maybe we leash and harness train this cat, maybe we get this cat out in the front yard walking around, sniffing the grass and the…
Ingrid Johnson:
You know, just getting a little activity because now we have this novel environment that is evoking more movement and we can get the toy going out there in the grass, which is even more fun. So it really just depends on the individual, the client's motivation, the cat's capability level, all of this factors in, but we can click or train these guys. You know, that's a great activity. Part of the meal and the portioned amount of food could be a treat that's given during training. And that clicker training could lead us to walking on a cat wheel, which is feline treadmill, great way to get some exercise.
Dr. Andy Roark:
Yeah, this is the matrix bending I was anticipating, okay right here. That's a lot. There's a lot going on there. Okay. Let's… There's a lot going on.
Ingrid Johnson:
Possible.
Dr. Andy Roark:
It is. No it is, it definitely is. It is. It is. Okay, so there's a lot there. If you by magic wand went to my client's house and you were going to live there and just work with this cat, walk me through how you are going to start implementing these things, because it feels like we're going from lying comatose on the ground under the sun to full on sprinting Usain Bolt style. And so, talk to me a little bit about what is your thought process? And especially if I'm explaining this to the pet owner.
Ingrid Johnson:
Yeah.
Dr. Andy Roark:
I could just see their eyes getting wider and wider and wider as I talk about leash walking and clicker training and, and, and. So start at the beginning. What's the first thing you do? How do you tie these things together? What would your thoughts be on what's the most realistic, reasonable approach to start introducing these ideas to the cat?
Ingrid Johnson:
Well I think first we have to remember that an appeal to the natural predatory sequence that is a cat. So everyone tells me their cat won't play, but everyone tries to play with their cat in the evening, after they've sat down, after dinner to sit and watch TV. That's nap time.
Ingrid Johnson:
The predatory sequence for a cat is to hunt, stalk, chase and kill. Well, let's back up. They torture it a little bit, rip off a limb, very suffering death, and then they kill it and then they eat and then they groom and they sleep. So we're going to play, and then we're going to give that canned food portion, that first wet food meal.
Dr. Andy Roark:
Gotcha.
Ingrid Johnson:
And then for those… Because cats eat nine to 16 meals a day, many small meals a day. If you want to get a cat to lose weight, you can't starve them into losing weight, that creates frustration behavior, and honestly I think in most cases slows their metabolism down. So no twice a day meals, none of that. So we're going to have the food puzzles out throughout the day so they're not frustrated and they can walk up to a puzzle and bat it around and get kibble whenever they want. So now we're playing before meals, we're getting wet food meals as the bulk of our diet. Then the dry food is put in the food dispensing toys to lessen frustration and anxiety because they want to make sure they always have access to their main resources. And then if we want to do a little clicker training, we might incorporate a clicker training session maybe before dinner and we teach the cat to target on a mat or touch a click stick. We have to start somewhere, so we might just teach them to target first. That's a basic foundation behavior.
Ingrid Johnson:
And part of their meal, say they like chunks and gravy, well, they're going to get a chunk for every click and treat. We can use their diet food as their reward, or maybe we use a high protein reward, like freeze dried chicken, something that's not super calorie dense. We're not going to be using temptations for this cat, we're never going to get the weight off.
Dr. Andy Roark:
Yeah, right.
Ingrid Johnson:
So we have to start with some really basic clicker training foundations. And then of course we can build on that and teach them to hop on a wheel. I mean, I literally have a cat that I can say wheel and he jumps on the wheel and starts running. I realize that's not every cat, but it is possible, you just have to stick with it.
Dr. Andy Roark:
Yeah. So it sounds like what you're saying is clicker training is foundational in order to get to these other things. I mean, basically that type of training and interactive work is what is going to let us try things like harness training, leash training, cat wheel, things like that, correct?
Ingrid Johnson:
Absolutely. Yeah, absolutely. I mean, sure you can train your cat to a harness without clicker training, but I think it's easier for people to have some structure. It helps them teach the cat because we're very confusing and we're terrible with our timing. I mean most humans are terrible at training.
Dr. Andy Roark:
I agree. Yeah, no, I completely agree. And I guess that's sort of part of my concern going into this conversation was sort of like, I'm not even doing the training, I'm coaching another human being to do the training. And so that's why I wanted to sort of unpack that and try to get down into it. It also seems like if we can get the calorie intake under control and we've got… They're having to do some work for food that will possibly motivate them to engage in training and stuff in a way that right now, when mom's like, I try to get her to do things and she's not doing anything.
Ingrid Johnson:
Yeah.
Dr. Andy Roark:
She's wholly unmotivated. So she's [crosstalk 00:20:08].
Ingrid Johnson:
She's [inaudible 00:20:09] from a trough.
Dr. Andy Roark:
Yeah, exactly, right. And so you have no leverage. I guess that's what I was getting at is you have no leverage and Gertrude has no motivation. If we just start, even by changing our feeding and how we do it, we may be able to create motivation that did not otherwise exist. Talk to me about play a little bit, is it that once we start down this road and we're doing some training, do you think it's easier then to start to do some play? Does the cat get more interested in that or is that a whole different ball of wax?
Ingrid Johnson:
I think as the weight starts coming off, they tend to get more interested in the play. So even if we can just get a half a pound off, things start changing. And one of the ways that we can play with them is by tossing kibble on the hardwood floor and they run, they catch that one piece of kibble and they come back for another, and they don't get another piece of kibble tossed until they walk at least halfway back to you. And that can be a great game. So rather than putting that portion in a food puzzle or just tossing it.
Ingrid Johnson:
And I would like to reiterate or just, I guess, drive that for cats that don't like wet food, this can totally work for them too. We're just going to put high protein, low-carb prescription food in puzzles and make sure that we're controlling to some extent the volume of that they're eating, but we're going to appeal to those many, many small meals throughout the day. And I also have a kind of a sneaky trick.
Dr. Andy Roark:
Okay. Tell me.
Ingrid Johnson:
This works really well and seems highly counterintuitive. But a lot of these overweight cats, they're eating a bowl of Friskies and they're carbosauruses, and they don't even want their wet food. And they certainly don't want to switch to Royal Canine glyco-balance because it's like one of my favorite foods for these cats. So we will put them on an appetite stimulant to make them hungry enough to accept the therapeutic diet change. And then we slowly wean them off and it works like a dream. And it's also fantastic for those cats that need prescription urinary food that have struvite crystals and food is their medicine, and if they don't eat this food we're going to have a medical emergency. Make them hungry enough to accept the therapeutic diet change and then wean them off.
Dr. Andy Roark:
That's interesting, I've never done that. That makes a ton of sense. That's awesome. Were you reaching for your version of mirtazapine? Have you got something sexier than that? What do you reach for?
Ingrid Johnson:
Any of the above. Mirtazapine, Cipro, Entyce/Lora? We actually use Entyce more because it's more concentrated, so you have to give less volume. We don't understand why the cat version is less concentrated and you have to give more, it seems odd. So we typically work with Entyce, but we put it in a capsule because it tastes horrible. So we [inaudible 00:22:39] the cat with the Entyce in a capsule. And then Mirtazapine, I love that because you've got so much flexibility. You've got your little 15 milligram tabs, you can cut into eighths. You've got dissolvable mini melts from Roadrunner. You've got transdermal gel, so many options.
Dr. Andy Roark:
Gotcha. That totally makes sense. This is great. Thank you so much for taking time and doing this with me.
Ingrid Johnson:
Sure.
Dr. Andy Roark:
Tell me a little bit, can people still get foraging toys from Fundamentally Feline?
Ingrid Johnson:
Absolutely they can. I'm making them as fast as my little fingers can be [inaudible 00:23:10]. I hand make all of my foraging toys and they are all available for sale on my website and they're quite inexpensive really too. So yeah, please feel free.
Dr. Andy Roark:
Awesome. So yeah, I'll put a link in the show notes. Fundamentally Feline. You are on social media as well under that, and then your websites fundamentallyfeline.com. Ingrid Johnson, thanks for being here.
Ingrid Johnson:
Thanks so much. Appreciate it.
Dr. Andy Roark:
And that is the episode, that's it. That's what I got for you guys. I hope you enjoyed it. Hope you got something out of it. As always feel free to leave me an honest review on iTunes or wherever you get your podcast. Just let people know what you think of the podcast and let's help people find us. Anyway, take care of yourselves. Be well. Talk to you later. Bye.
Editor: Dustin Bays
www.baysbrass.com
@Bays4Bays Twitter/Instagram