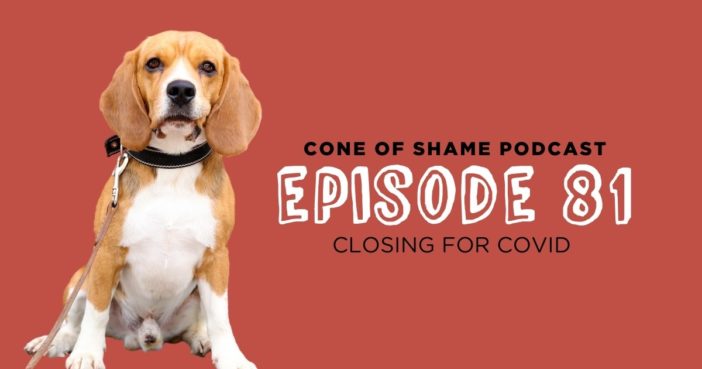 This week on the cone…Dr. Tracy Sands talks with Dr. Andy Roark about her decision to temporarily close her clinic during the pandemic. Dr. Sands talks about how and why she made the decision to shut down for 2 weeks, how the staff reacted, what she told her clients and how her community responded. It's truly a brave and amazing story!
LINKS
WORKSHOP: Motivating People Who Don't Want To Be Motivated w/Dr. Andy Roark: unchartedvet.com/product/motivating-people/
Dr. Andy Roark Swag: drandyroark.com/swag
All Links: linktr.ee/UnchartedVet
---
---
ABOUT OUR GUEST
Tracy Sands, DVM is on a mission to inspire positive growth in the veterinary profession. A practice owner and mom, Tracy strongly feels that the way to do this is to normalize conversations about mental health and well-being, incorporate core values into a positive culture, and share our veterinary journeys. As part of her journey, she hosts the Vet Med After Hours Podcast, founded the #VetYouMatter campaign, and speaks on topics of staff wellness and improving client experience. To learn more about her clinic Healing Paws Veterinary Care, check out www.carlisleveterinarian.com and to hear other veterinary professionals' inspiring stories follow Vet Med After Hours Podcast at www.vetmedafterhours.com.
ABOUT OUR HOST
Dr. Andy Roark is a practicing veterinarian, international speaker, author, and media personality. He is the founder of the Uncharted Veterinary Conference and DrAndyRoark.com. He has been an award-winning columnist for DVM360 and his popular Facebook page, website, podcast and YouTube show reach millions of people every month.
Dr. Roark has received the NAVC Practice Management Speaker of the Year Award three times, the WVC Practice Management Educator of the Year Award, the Outstanding Young Alumni Award from the University of Florida's College of Veterinary Medicine, and the Veterinarian of the Year Award from the South Carolina Association of Veterinarians. His greatest achievement however involves marrying a bad-ass scientist and raising 2 kind and wonderful daughters.
Editor: Dustin Bays
www.baysbrass.com
@Bays4Bays Twitter/Instagram