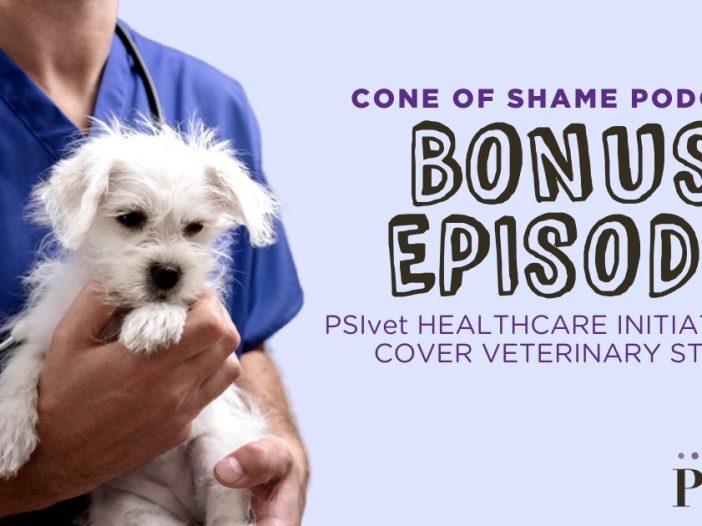 This week on the Cone of Shame Veterinary Podcast, Dr. Andy Roark talks to Kelly Fusco, CVT of PSIvet. They'll discuss the new Healthcare Initiative that has been 2+ years in the making and hopes to introduce new ways to ensure all Veterinary Professionals get the healthcare coverage they need.
Learn more about the PSIvet Health Initiative HERE.
The views and opinions expressed in this article are those of the author and do not necessarily reflect the position of the DrAndyRoark.com editorial team.
---
ABOUT OUR GUEST
Kelly Fusco is a seasoned professional in the animal health industry and is currently a Strategic Accounts Manager for PSIvet. No stranger to veterinary medicine, Kelly spent much of the early part of her 20-year career in critical care and emergency medicine. As a CVT, she has worked in almost every aspect of the industry as well as outside the clinic as a sales consultant. In 2018, Kelly took on a role with PSIvet to help transform the traditional GPO offering to veterinarians by leading strategic initiatives that add more value to the veterinary hospital and to their employees. One of the key initiatives Kelly heads up is the PSIvet Healthcare Initiative. This initiative provides various benefits and health packages that empower practice owners to care for their people and strengthen the practice, forging a proactive business strategy against new market entrants through enhanced recruitment and retention efforts. Kelly's knowledge of the veterinary industry, from the inside, combined with her drive to provide new programs and services that help veterinarians grow and stay independent will help define healthcare and benefits to veterinarians for years to come.