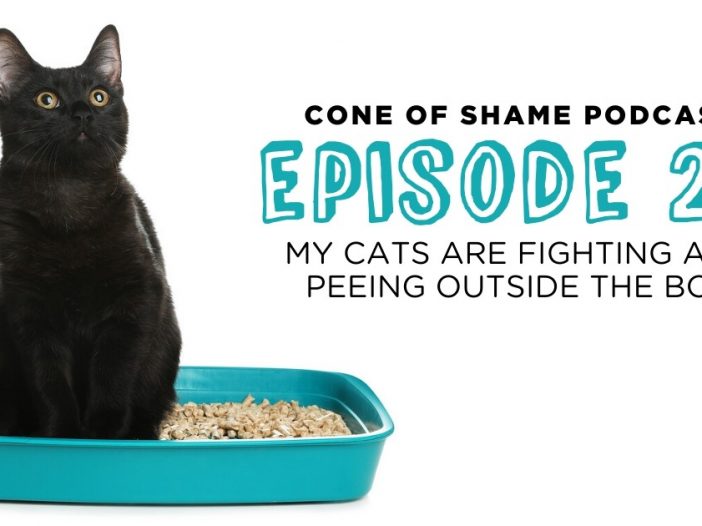 This week on the cone, Ingrid Johnson, CCBC, is back!!! She's talking litter boxes and fighting between cats. Gang… she dropped knowledge that I honestly did not have. This is a great and wildly useful episode. Check it out!!
Helpful links:
www.fundamentallyfeline.com/litter-boxe…-many-kind/
www.fundamentallyfeline.com/litter-boxe…aintenance/
www.fundamentallyfeline.com/litter-boxe…dicapables/
www.fundamentallyfeline.com/diy-best-litter-box/
Links to the boxes themselves:
www.walmart.com/ip/IRIS-132-Qt-Bu…ox-Clear/15823543
www.amazon.com/IRIS-USA-CB-130-B…&s=gateway&sr=8-3
www.ikea.com/us/en/catalog/products/90102971/
www.amazon.com/dp/B072C4D3LN/ref…i_i_I3pvCb9PTCH2S
The views and opinions expressed in this podcast are those of the author and do not necessarily reflect the position of the DrAndyRoark.com editorial team.
---
ABOUT OUR GUEST:
Ingrid Johnson is a Certified Cat Behavior Consultant (CCBC) through The International Association of Animal Behavior Consultants (IAABC). She is employed at Paws Whiskers and Claws, a feline only veterinary hospital and has been working exclusively with cats since 1999.
Ingrid operates Fundamentally Feline, providing in home and phone consultations for clients experiencing behavior challenges with their cat(s). In addition to behavior consultations, Ingrid publishes educational content on her site, but also manages Facebook, Twitter and Instagram pages, makes her own line of feline foraging toys, scratching posts and vertical space, and litter boxes. She lectures on cat behavior at veterinary conferences such as AAFP, VMX, ACVC and the like.
In the Fall of 2016 a paper she co-authored, Food puzzles for cats: Feeding for physical and emotional well-being, was published in the JFMS and to compliment it she co-developed a website called FoodPuzzlesforCats.com. Ingrid's home, cats, and environmental enrichment expertise has been featured on Animal Planet's Cats101 show. She filmed for the website WebMD and has created a series of educational How-To videos of her own, viewable on Fundamentally Feline's website. She is Co-Director of Paw Project-Georgia, working towards ending the cruel practice of de-clawing cats.
Cat Fancy magazine's 2008 "Home Issue" showcased her feline friendly accommodations and the aesthetically pleasing ways you can provide for your cats innate basic needs while still having a home the humans can enjoy.
Ingrid shares her home with husband Jake, seven rescue cats, and Sebastian, a rescued Great Pyrenees Dog.