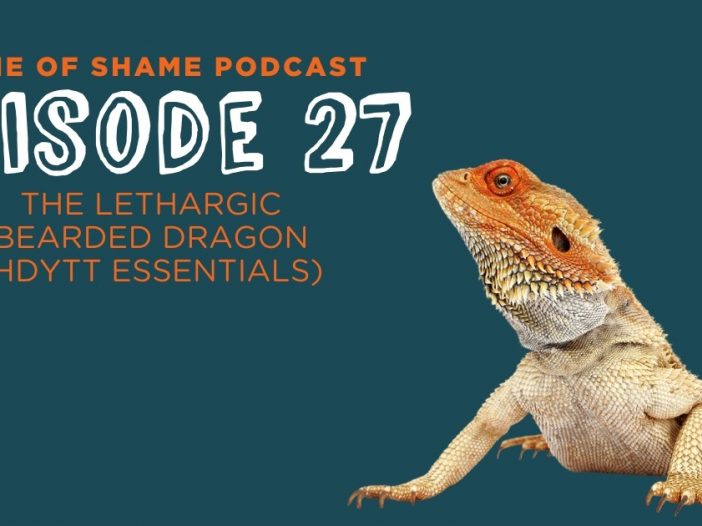 This week on the cone, we're talking about bearded dragons and the most common health problems we see in the clinic. If you want to get more comfortable with these awesome patients, this is the podcast for you!

We are supported by PSI Vet!
The PSIvet Healthcare Initiative hopes to introduce new ways to ensure all Veterinary Professionals get the healthcare coverage they need. Learn more at www.psihealthcareinitiative.com/
Want to attend our Virtual Veterinary Technician/Nurse Graduation Ceremony on May 24th?? Get registered here: tinyurl.com/2020VetTechGrad
The views and opinions expressed in this article are those of the author and do not necessarily reflect the position of the DrAndyRoark.com editorial team.
---
ABOUT OUR GUEST:
Originally from New York City, Dr. Laurie Hess is one of approximately 150 board-certified avian specialists worldwide. After graduating from Yale University, she earned her veterinary degree at Tufts University and completed an internship & residency in avian/exotic pet medicine at the world-renowned Animal Medical Center in New York City where she practiced for more than a decade. She is Director of Pet Health & Nutrition for the pet food company ZuPreem and owns a bird and exotic pet specialty hospital – the Veterinary Center for Birds & Exotics – in Westchester County, New York, where she treats birds, rabbits, ferrets, rodents, reptiles, sugar gliders, hedgehogs, and other non-traditional pets, as well as wildlife. She is the author of Unlikely Companions: The Adventures of an Exotic Animal Doctor – a memoir about her life as an exotic animal veterinarian. Dr. Hess is the Social Media Chairperson for the Association of Avian Veterinarians and an active member of this association, the Association of Exotic Mammal Veterinarians, the Association of Reptile & Amphibian Veterinarians, and the Association of Zoo Animal Veterinarians. She also is a frequent contributor to websites, radio broadcasts, and TV shows about exotic pets, as well as a lecturer on exotic pet care internationally.