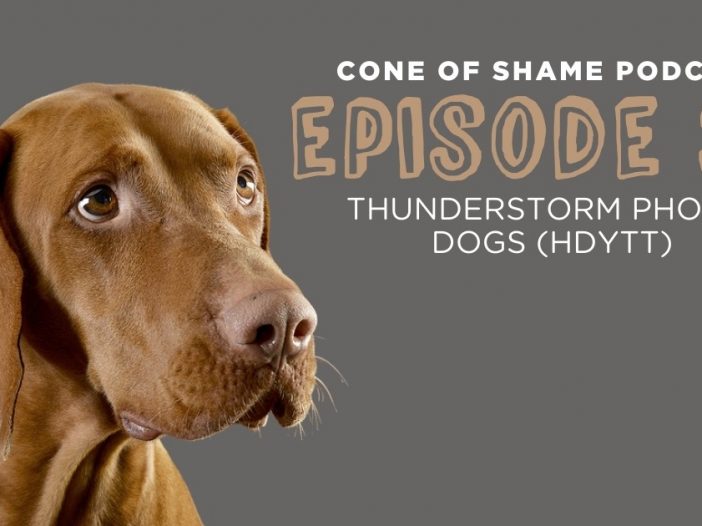 This week on the Cone…
Dr. Andy Roark talks with Veterinary Behaviorist Dr. Lisa Radosta about thunderstorm phobia in a 4yo MN Vizsla. How do you treat that?
HELPFUL LINKS
Blunt Dissection Podcast: www.drdavenicol.com/single-post/202…ch-more-besides
Noise aversion checklist: www.zoetisus.com/products/dogs/si…ic-checklist.pdf
Vetgirl webinar on how/when to prescribe Psychotropic medications: vetgirlontherun.com/webinars/psycho…picmedications/
Dr. Lisa Radosta: www.flvetbehavior.com/
Dog Nerds: dognerds.thinkific.com/pages/welcome
Fear Free: fearfreepets.com/
Fear Free Happy Homes: fearfreehappyhomes.com/
The views and opinions expressed in this article are those of the author and do not necessarily reflect the position of the DrAndyRoark.com editorial team.
---
ABOUT OUR GUEST
Dr. Radosta is a board certified veterinary behaviorist and owner of Florida Veterinary Behavior Service since 2006.
She lectures nationally and internationally for veterinarians, their staff and lay people. She has written book chapters for textbooks including Handbook of Behavior Problems of the Dog and Cat; Blackwell's Five Minute Veterinary Consult and Canine and Feline and Small Animal Pediatrics and is the coauthor of From Fearful to Fear Free.
She has published scientific research articles and written review articles several publications. She podcasts and does webinars for VetGirl and Dog Nerds.
Co-author of From Fearful to Fear Free, the Ultimate Guide for Fearful dogs.
Co-founder of Dog Nerds, the best place for online help for troubled pets.