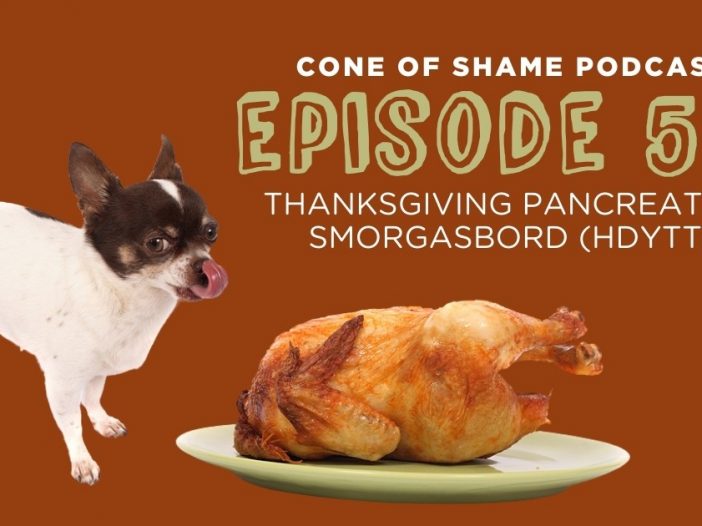 In this episode, Dr. Andy Roark talks to the VetGirl herself, Dr. Justine Lee, about how SHE treats pancreatitis. We've got a tiny dog who ate half a heavenly ham. How do YOU treat that?
---
ABOUT OUR GUEST:
Dr. Justine Lee DVM, DACVECC, DABT lectures throughout the world on emergency, critical care, and toxicology, and was honored to receive the Speaker of the Year Award at the North American Veterinary Conference (2016, 2015, 2011) and Association des Médecines Vétérinaires du Québec (2012). Dr. Lee was the co-host veterinary analyst on Nat Geo Wild's Animal ER LIVE, and was the former contributor/blogger to Prevention magazine, PetMD: The Daily Vet, Pet Health Network and Voyce. She has been featured on NBC Weekend Today, Rachael Ray, WCCO, MPR, and various other TV and radio engagements. Dr. Lee is a part-time criticalist at Animal Emergency & Referral Center, a specialty referral hospital in the Twin Cities, MN.
VETgirl was the brainchild of Dr. Justine Lee. Years ago, while frantically studying for her board examination(s), she decided to take some time out to relieve some stress (aka "panic) by running. While pounding the pavement, she thought, "Why can't I listen to this stuff on my Walkman while I exercise?" (She is old, and this was pre-Ipod days). Since sleeping on top of her textbooks didn't appear to osmotically work, she decided that this "listen and learn" modality would truly be the best way to "take it all" in while frantically multi-tasking. And that's when she teamed up with techno-saavy Dr. Pachtinger to create VETgirl.
HELPFUL LINKS:
Editor: Dustin Bays
www.baysbrass.com
@Bays4Bays Twitter/Instagram