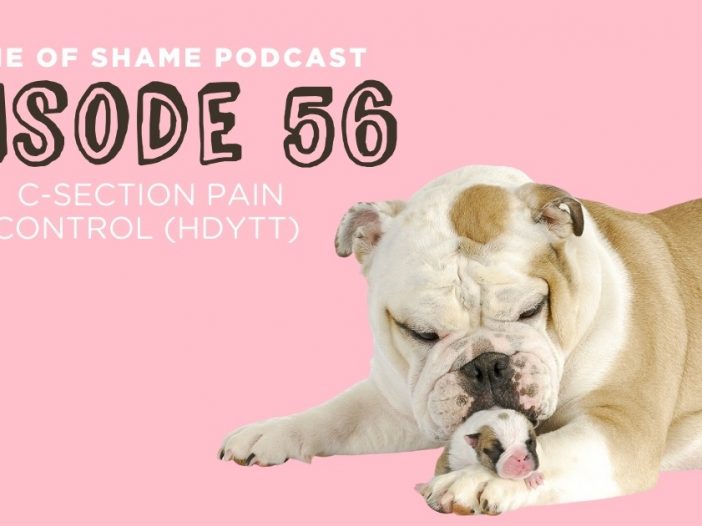 This week on the Cone… Dr. Andy Roark talks to the original anesthesia nerd Tasha McNerney CVT CVPP VTS (Anesthesia) about Petunia, a 2yo F English Bulldog who is about to have a C-section. We want to make sure that Petunia's pain is controlled and her puppies are safe. Tasha McNerney… How do you treat that?
LINKS:
Dr. Andy Roark Swag: drandyroark.com/swag
---
ABOUT OUR GUEST:
Tasha McNerney obtained her CVT in 2005 and has worked clinically in the areas of anesthesia and surgery ever since. Tasha obtained her CVPP (certified veterinary pain practitioner) designation in 2013 and became a veterinary technician specialist in anesthesia in 2015.
Tasha has been a featured speaker on various anesthesia and pain management topics at several international veterinary conferences. Tasha is the author of many articles and blogs on anesthesia and pain management related topics.
In 2013 Tasha created the Facebook group Veterinary Anesthesia Nerds, which has over 50,000 members taking part in education and exchange of ideas from all over the world!
Tasha is crazy and bought a 1920's fixer upper and is now obsessed with home improvement tutorials on YouTube. She lives in Philadelphia with her husband, son, one perfect cat, and one jerk cat. Trust me that cat is a jerk.
Editor: Dustin Bays
www.baysbrass.com
@Bays4Bays Twitter/Instagram