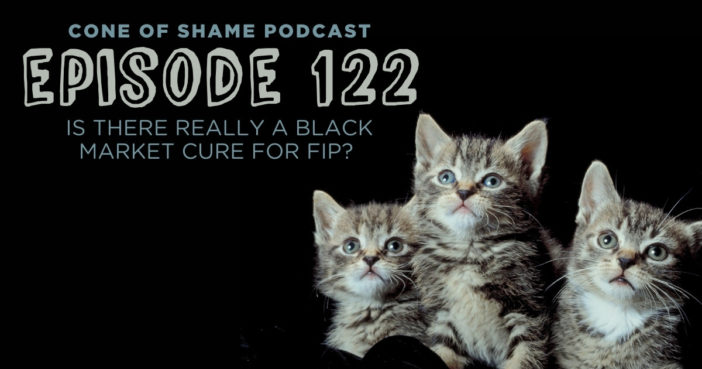 Is there really an effective treatment for FIP that's illegal for veterinarians in the US to recommend, prescribe or even discuss? Is there a Facebook group saving the lives of FIP cats in a way that veterinary professionals aren't able to? In this episode, Dr. Andy Roark sits down with Dr. Julie Levy to discuss the facts and fiction around GS-441.
LINKS
A Much-Hyped COVID-19 Drug Is Almost Identical to a Black-Market Cat Cure – www.theatlantic.com/science/archive…ir-cats/611341/
Maddie's Shelter Medicine Program at the University of Florida: https://sheltermedicine.vetmed.ufl.edu/
Every Cat Foundation: everycat.org/
FIP Warriors Veterinarian FB Group: ​​www.facebook.com/groups/2422765211310743
UNCHARTED APRIL CONFERENCE:
unchartedvet.com/uncharted-april-2022/
March 9 Strategic Planning #4 unchartedvet.com/planning4
March 13 Client Curation with Saye Clement: unchartedvet.com/client
Charming the Angry Client On-Demand Staff Training: drandyroark.com/on-demand-staff-training/
What's on my Scrubs?! Card Game: drandyroark.com/training-tools/
Dr. Andy Roark Swag: drandyroark.com/shop
All Links: linktr.ee/DrAndyRoark
ABOUT OUR GUEST
Dr. Julie Levy is the Fran Marino Distinguished Professor of Shelter Medicine Education at the University of Florida, where she focuses on the health and welfare of animals in shelters, feline infectious diseases, and humane alternatives for cat population control. She founded Operation Catnip, a nonprofit university-based community cat trap-neuter-return program that has spayed, neutered, and vaccinated more than 70,000 cats in Gainesville since 1998. In 2008, she joined Dr. Cynda Crawford to found Maddie's Shelter Medicine Program at the College of Veterinary Medicine, an educational and discovery initiative with a global impact on the care of homeless animals. In 2014, she joined Dr. Kate Hurley to launch the Million Cat Challenge, a shelter-based campaign that saved more than 3.5 million cats in shelters across North America. In 2022, she helped launch Maddie's Million Pet Challenge to create transformative "communities of practice" that deliver access to care through humane, community-centric programming—inside and outside of the shelter—to achieve the right outcome for every pet.
---
EPISODE TRANSCRIPT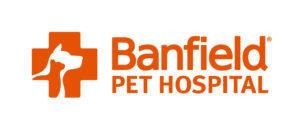 This podcast transcript is made possible thanks to a generous gift from Banfield Pet Hospital, which is striving to increase accessibility and inclusivity across the veterinary profession. Click here to learn more about Equity, Inclusion & Diversity at Banfield.
Dr. Andy Roark:
Welcome everybody to the Cone of Shame Veterinary Podcast. I am your host, Dr. Andy Roark. Guys, if you are not familiar with GS-441, how it is being used by some doctors to treat FIP, and other doctors to treat Ebola, and other doctors to treat COVID, you're in for a treat, because this is a heck of a story. Guys, I have the one and only Dr. Julie Levy in to fill me in on all the details. Is there really a black label treatment for FIP? And what does that mean for cats today? Gang, let's get into this.
Kelsey Beth Carpenter:
(Singing) This is your show. We're glad you're here. We want to help you in your veterinary career. Welcome to the Cone of Shame with Dr. Andy Roark.
Dr. Andy Roark:
Welcome to the podcast Dr. Julie Levy. Thank you for being here.
Dr. Julie Levy:
I'm so glad to be here, Andy. It's great to see you again.
Dr. Andy Roark:
It's great to see you. You were a mentor of mine in veterinary school. First, I have to give your bona fides for anyone who does not know you. You are a distinguished professor of shelter medicine at the University of Florida's College of Veterinary Medicine. You are also the founder of Operation Catnip, which is an incredible program that I'm going to talk about in a second, because it had a huge impact on me as a student. And then you were also very involved in Maddie's Shelter Medicine Program in [inaudible 00:01:38]. That's some of the places that I know you from.
Dr. Andy Roark:
Let me just harp on Operation Catnip for a second. You founded this and it is an opportunity for veterinary students at the University of Florida to come in and do good in the world by doing spays and neuters on trapped and feral cats, at TNR program. And I will tell you for me, I had so much surgical experience when I graduated from vet school compared to most veterinary students because of you and because of what you did. And also I felt damn good about myself and the work that I got to do for you. And so I just want to start by saying thank you for that.
Dr. Julie Levy:
Thank you so much, Andy. Our students definitely benefit from that training. Last year, they did 3,700 surgeries. These are extracurricular surgeries outside of the vet school curriculum. So it's actually the number one source of surgery experience our students get.
Dr. Andy Roark:
Yeah. Anyway, it's amazing program. I love it. I still think very, very fondly, but I want to talk to you about something very different today though. I went to the VMX conference in Orlando in January. And when I was there, I heard this bonkers story about a drug called GS-441 that is supposed to actually cure FIP. However, it is not available in the United States. And people are going to great length to get this. And pet owners are using social media groups and things like that to get off label, black label versions of this drug and to treat their cats. And veterinarians think that it works and are trying to support, but also are very, very worried about getting in trouble. And there's been some strong messaging from state VMAs that you do not best with this stuff at all. Can you just tell me the story and help me understand what is this, what is real and where are we?
Dr. Julie Levy:
Sure. It is a fascinating story. Unprecedented, I think in veterinary medicine. To start with FIP is a fatal viral disease of cats. It usually strikes kittens and cats less than two years old. So cats in the prime of their life. And when we diagnose it, we get a very strong feeling of sadness that comes across us. When we have to tell an owner that their cat will probably die within a few weeks, and there's [crosstalk 00:04:08] what we can do.
Dr. Andy Roark:
Yeah, it's awful. I dread having to tell people their cat has FIP. It is the stuff of nightmares. I hate it.
Dr. Julie Levy:
So, in the past, we've had to give this bad news. And sometimes we give some medication to make them feel better for their last weeks, but it was never considered a curable disease. And then several years ago, researcher Dr. Niels Pedersen, one of my professors at UC Davis, discovered a group of antiviral particles that actually cure cats of FIP. All of us were skeptical because we never expected to see that in our lifetime, but it proved to be true. They did lab studies and then they did studies in naturally infected cats. The studies were with a drug called Remdesivir, which is a drug that was under development for Ebola and other viruses and people. And it was tested in cats and was very effective. Unfortunately, the drug company is not interested in making that drug available and pursuing licenses for use in pets.
Dr. Julie Levy:
So it currently is, until recently, was illegal to use in the United. However, word got out with cat owners and cat veterinarians and others, that there was a drug that worked. What this did was led these very motivated cat owners to look to other sources of the drug, and where they found it was China. There are these shady companies in China that will produce chemicals upon request. And so these poor cat owners were left with sending money to China to get injectable drugs back that weren't labeled were not quality controlled and yet held the promise of life saving medication.
Dr. Andy Roark:
So, okay. Injectable drugs. I mean, without getting too deep into the mechanism or how these things are used, I mean, we're talking about, are we talking about intravenous drug treatments that pet owners are doing? I mean, or subcutaneous sort of injections, and just a general idea of what that's like when the pet owner gets these, this medication.
Dr. Julie Levy:
Yeah. So, they often will get a labeled vial in the mail that someone has attempted to evade the customs service to get into the country from China. And they're to give it subcutaneously once a day for 84 days. And one of the problems with the drug is it actually burns. It's a painful injection to give, and sometimes it can cause sores on the cat, so it is not a light undertaking. But after 84 days, there's then an observation period for another 84 days. And if the cats appear healthy, then they're considered cured. And from what we've seen following cats for a few years of treatment, it appears they are. It appears that the vast majority of cats, even the ones at death's door at the time of treatment respond to this treatment.
Dr. Andy Roark:
Wow. Okay. So, 84 days of treatment, 84 days of monitoring. Pet owners are finding this sort of coming in from China, in unlabeled vials. I guess, what is the general position of feline veterinarians looking at this? I mean, when I first sort of heard about it, I reached out to a couple of feline practitioners that I know, and they sort of pointed to you as sort of a leading expert in this area. But, they all seem to be very aware of the drug and of its properties. And there were sort of two schools of thought that I ran into. One was, I just, it's too scary for me to touch this. And the other one was, I've got three dozen cats that haven't been treated and then things are… And this, it is amazing. What are the thoughts on feline practitioners? Just as far as the restrictions in their inability to use this?
Dr. Julie Levy:
Yeah. So, a huge topic. Of course, I'm in internal medicine, discussion groups, we're talking about it there, internationally, the feline discussion groups, the shelter medicine discussion groups, everybody is aware of this and trying to struggle through the landscape. And in some ways, this really is reminiscent of the early days of HIV in the early eighties. I'm old enough to remember that when AZT first became available and it was clear that it saved patients with aids, and yet it wasn't available through the regulatory system. And so patients made up their own networks of acquisition, and saved themselves, long before the FDA approved the drug and it became available. This is the same thing that's happening now for cats is, cat owners are getting together with people who've been through it before, to be coached through it, and to put their hands on drug that are proven to be reliable.
Dr. Julie Levy:
These groups have figured out which sources are reliable and told how to fundraise for it, because it's very expensive. And how to give it. And so, there's that side of kind of citizen medicine that's happening very effectively outside of the normal drug pipeline. And then there's the veterinarians, who are trying to see how they can generally support and not overstep. And so usually what they will do is diagnose, monitor cats with blood work and maybe teach someone how to give injections. But the veterinarians will not buy it, order it, prescribe it, but they provide the background support. And they'll usually point people to the organization that supports the cat owners. And that is a group called FIP Warriors. Anybody can find them on the internet. They have a webpage, they have a Facebook group. And the process for getting involved is reaching out through the Facebook group.
Dr. Julie Levy:
And then they'll be paired up with an adviser. And most veterinarians that I know, just do that. They just say, "Hey, there's a group over here. They might be able to help. Let me know what I can do." Everyone's so excited to have a cure for FIP, that veterinarians are very enthusiastic about this, for the most part. We've been teaching it to our veterinary students for the last two years, that this is the approach they can take. So, it's starting to percolate up into practitioners. And certainly the cat practitioners are way ahead, because they're tired of euthanizing cats with FIP too.
Dr. Andy Roark:
Yeah. That was actually part of the thing that caught my attention as well as at a vet student who was like, "Yeah, we learned about this thing." So, you'd send them to a Facebook group. And this is it, I was like, "wait, what?" They're like "Yeah." [crosstalk 00:11:02]. Yeah, they were like, I was like, "This is wow. Okay." And so, all of this came together as I was, "I have to learn more about this."
Dr. Julie Levy:
I think one thing that you'll notice is vets have been super scared because, until recently it really has been kind of a black market situation. And so, you haven't seen this at the national conferences. Everybody's just been like "Hands off, we're in it. We don't know what to do with this." But this year, there's going to be FIP panels at every national veterinary conference. It is the hot topic across the globe. And everybody's much more comfortable. Remdesivir now, is available for treatment in people, it's fully approved. And we as veterinarians have the ability to prescribe human drugs, under a law called AMDUCA. So in theory now, veterinarians could prescribe Remdesivir. We've actually tried to get it here in our hospital. We've had our pharmacy working on getting it. And the problem we have now is there's just no veterinary distributors of it. And because it's an injectable drug, you can't get it at your local pharmacy. But it should be, we are not exactly in that same legal situation we were, when the drug wasn't approved in the US, for people.
Dr. Andy Roark:
Hey guys, I just want to jump in real quick with a couple of announcements over on the Uncharted Veterinary Podcast. That's the other podcast I host on veterinary business with my wing man, Stephanie Goss. We were asked, "Hey, how do you try praying people to be team players?" If you'd like to hear that discussion here, how we break it down and how we get our heads around it and how we help to bring people into an all for one, one for all mentality. Check it out. It's free wherever you get your podcast, Uncharted Veterinary Podcast. Also, speaking of uncharted, guys the april conference is right around the corner. This is in person. This is coming together in Greenville, South Carolina, my hometown. It's our five year anniversary. Guys, the Unchartered Veterinary Conferences are magic. They are unlike anything else. If you want to come and get re-energized and inspired about what's possible, to enjoy your job again, to feel like that medicine has possibilities for you.
Dr. Andy Roark:
If you want to feel like you're part of a community, if it would be good for you just to be around people who are optimistic and positive and who are kicking button, who are trying new things and who see a bright future ahead. And you're like, "I just want to be around people who see that, and who think that." This is the conference for you. Come and check it out. There's nothing like it. You will be glad that you did. Also, if you're like, "I can't travel to Greenville." Don't worry. We've got our last strategic planning workshop coming up that is hosted by the one and only, Stephanie Goss, on March the ninth. It's a two hour workshop. This is on key performance indicators and dashboards. Do you have the numbers that you need where you can look at your practice and know how you're doing?
Dr. Andy Roark:
Do you know what things are good and what things are lagging? Do you know what needs some bolt tightening, or what needs a little bit of attention? Do you feel like you can look at your business on one computer sheet and say, "Yes, see how we're doing. And I understand where our strengths are and where our weaknesses are right now." If you don't, that's amazing. You need that. You deserve that. Come and help us teach you how to get it. March 9th, two hour workshop, link in the show note, it is our last strategic planning. It is dashboards and KPIs with Stephanie Goss. Guys, let's get back into this episode.
Dr. Andy Roark:
I had heard that the labeled, sort of pure, legit Remdesivir maybe wasn't exactly the same as the GS, or the outcome clinical outcomes might be different between those two medications. Can you comment on that? Is that true?
Dr. Julie Levy:
Probably true, because there was a variety of what was coming out of China unlabeled. So, there was no way to know from batch to batch or company to company if they were the same drug. They certainly were violating intellectual property rules when they were [crosstalk 00:15:13]. So, in some cases they don't care, they just copy it. In other cases, they would tweak it a little bit. So it would be different. And they could sidestep that. There's also now oral medications that are similar, and there's some other drugs that are similar. There actually is a drug called GC, which a company in the US is putting through FDA trials, and it might be available in a couple years. But, the cats that are sick now count wait that long.
Dr. Andy Roark:
Right.
Dr. Julie Levy:
There also was a batch of cats that died when they got fraudulent drug from China.
Dr. Andy Roark:
Yeah. That's always the nightmare.
Dr. Julie Levy:
So, that's why we have an FDA, is to prevent that.
Dr. Andy Roark:
Yeah. No. And that's the nightmare. So, Remdesivir is a drug that's being used to treat COVID, correct?
Dr. Julie Levy:
That's right. It was initially developed for Ebola and other viruses. And then when COVID came on the scene, they very quickly pivoted testing it in human cases of COVID. And it does have some effect, but it didn't pan out to have the really strong effect that was hoped for. And so, this actually led to availability of the drug for cats. In Australia, they stockpiled Remdesivir, in hopes of being prepared to treat a wave in people. And when it didn't work that well, they were kind of left with this big pile of drug with an expiration date. So they allowed veterinarians to use it. And that's when they… Practitioners in Australia just use it regularly. And clinical trials have started.
Dr. Andy Roark:
Is it wildly expensive? So, we talked about the importing, very expensive. But Remdesivir, is it an expensive drug, in general?
Dr. Julie Levy:
Yeah. In this country it is. So, the folks that are buying drug from China are probably going to, for an adult cat, would probably spend a thousand or more dollars on drug. For a kitten, it would be less. It has come down over time. Remdesivir would be two or three times as high right now at the prices that are charged for people. Now in other countries though, like Australia, Remdesivir is much more affordable for veterinary patients.
Dr. Andy Roark:
Got you. No, that makes sense. Where do you think that, as this medication has been put forward for COVID, put forward for Ebola, is put forward for COVID… Now that it is out and it's out in other ways, do you think that there's a chance that we'll see this actually labeled for veterinary use at some point? Or do you think that's probably just not going to come together?
Dr. Julie Levy:
I don't think, I'm just guessing, but I wouldn't guess a company would want to spend the 5 to 10 million at the cost to get a drug labeled for veterinary use, especially since we can use human drugs, if there's no veterinary drug available, which there is not. So, I think they would probably just hope that veterinary distributors pick it up and sell it, or in, like in us Australia, it's compounding companies.
Dr. Andy Roark:
What do you think the main points of discussion on the FIP panels at the veterinary conferences are going to be? Is it mostly going to be about drug availability, about protecting veterinarians that recommend this? What do you think the main, what are the main pain points or issues that are going to come up on these panels?
Dr. Julie Levy:
That's a great question. What I'm hearing now mostly is veterinarians wanting very clear instructions about what their lane is, what can they do? Number one, because they want to help. They're tired of euthanizing kittens. So, they just want to know what guardrails should they be practicing in? I think they are mostly happy with the advice that the FIP Warriors group is giving. I think most of us feel like they know more about this treatment than we do as veterinarians. And so we work closely with them. But I think veterinarians would like to learn more. There actually is a FIP Warriors veterinarians group. So any veterinarian who wants to learn more can join a vets only Facebook group, which is really helpful because that's where vets advise each other and share their experience. And they don't have to worry about non-vets being in that group. The other thing is cost and availability, for sure. And because of the problems with injection… People are do injections, but it's not easy. And so, I think, vets would like to know more about other routes of treatment, especially oral roots.
Dr. Andy Roark:
Well, yeah. Especially, if it's a painful injection. That's scary to me is having a pet owner giving injection at home. That's going to burn to a young, hopefully strong, bright alert, responsive cat. A way around that would make a lot of sense. When you gaze into your crystal ball, where do you think this goes in the next 12 to 24 months?
Dr. Julie Levy:
I'm really hoping that we get access to legitimate drugs. I'm hoping that a pharmacy, compounding pharmacy would be interested in doing whatever they need to do to make it cheaper and more available, like Bova does in Australia, and many other countries where this is being used. Being used all across Europe and Asia. It's just north America that can't use it. So, I think that would be best, is let's get legitimate drug available, and then we can progress like we would with any fatal disease.
Dr. Andy Roark:
That's amazing. Julie, thank you so much for being here. Thanks for answering my questions. This is super insightful and really, really helpful. Where can people learn more about the work that you do with Maddie's fun? Where can they learn more, in general, for people who are interested in digesting this and processing? There's an article I came across in The Atlantic, that sort of touches on this and I'll drop it into the show notes as well, but any other resources that people should have?
Dr. Julie Levy:
Yeah. That story in The Atlantic is actually perfect, because it's from a pet owner's point of view. Talks about meeting somebody in a park, dark parking lot, and injecting her cat with something. She doesn't know what it is. And it worked. And so that's good for her, but how odd that is. So I think that's a great story that people can relate to on all sides of this. There is a article that's now published by actually one of the interns at UF, when she was a vet student at Ohio. It is a summary of hundreds of cats that were treated with these drugs obtained from China, and demonstrating that how effective it is. So we'll make sure your viewers have access to that article. That's peer reviewed. So it's in the veterinary literature now. And then you could learn more about our Shelter Medicine Program. We have a website at the veterinary school. It's Maddie's Shelter Medicine Program. Please look us up.
Dr. Andy Roark:
Perfect. I will put links directly in the show notes down below. Thank you so much for being here. Guys, take care of yourselves. We'll talk to you later on.
Dr. Julie Levy:
Thanks, Andy.
Dr. Andy Roark:
And that is our episode. Guys, I hope you enjoyed it. I hope you got something out of it. I have to give a quick thanks here to Banfield, the pet hospital for making transcripts of this podcast and the Uncharted Veterinary Podcast possible. Through their outreach on equity and inclusion, they decided that they would help us to get transcripts out and available so that everyone can enjoy the content that we make here. And they can benefit from it. If you head over to Drandyroark.com, you could find transcripts for this and all of our current episodes coming out. And again, thank you to Bandfield. They're doing it for the right reasons. And I am so proud to be able to do this, to make our content accessible to everybody. Guys, take care of yourselves. Be well, talk to you later. Bye.
Editor: Dustin Bays
www.baysbrass.com
@Bays4Bays Twitter/Instagram