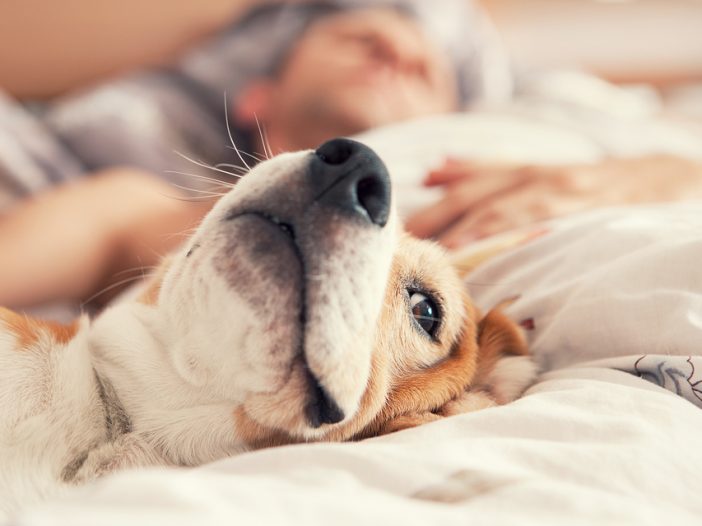 I read an NAVTA article suggesting that the veterinary field isn't short on technicians; rather, technicians are not staying in the field. Recent studies show that a newly licensed technician typically leaves the field after five years.  The program for becoming a licensed technician is a two-year program. So after two years of schooling, paying tuition, acquiring student loans and studying to pass the VTNE, why are these technicians becoming so disenchanted with the field?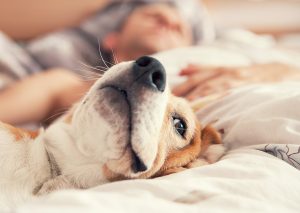 At a recent meeting with members of my states' technician association, I asked them what their thoughts were. There were several consistent answers. To many of us, none of these answers are a big surprise. Sadly, they should be. None of these answers should be the norm.
1. Under utilization is a definite factor.
When doctors are performing tasks that a technician went to school for, it creates a culture of control. We can do it. We need you doctors to let us. Whether a doctor is pulling lab samples, taking radiographs or performing basic microscope work, it is making technicians feel like they aren't trusted to do these tasks.
We fought hard for our education, we beg of you to let us use it. We want to grow, learn and challenge ourselves.  We want you to trust our abilities to perform our technical skills and educate clients. While we may not feel challenged in our clinics we have avenues to further our education.
Continuing education or working to one of the many veterinary technician specialties is something to consider. Do not underestimate your ability to teach others. Teach and mentor your coworkers. It's not always about what we do but about what we know and how we share it with others.
2. Wages are another huge contributor.
We all knew that going into veterinary medicine we wouldn't spend our time off taking lavish vacations to the Bahamas. We knew that we wouldn't be making a ton of money. But when we work overtime and we still don't have enough to cover rent, child care and the basics of living, it is a tough pill to swallow. At one point in my career, I became a divorced parent.
I was extremely blessed to be fortunate enough to have my parents help out with watching my toddler. Even still, I could barely afford to pay for a basic 2 bedroom apartment. There were nights I fed my son dinner and I went to bed hungry knowing that leftovers could give him dinner for the next 2 days. I DO NOT want anyone to feel sorry for me.
I struggled, but I made it through. But as professionals, at a minimum we should be able to provide a roof over our heads and food in our stomachs. Low wages are not always the fault of the employer. In some areas it's just not feasible to for a clinic to provide more than they can give. We are our own advocates. We have to work hard to ask for reviews and ask for wage increases. We also have to be brave enough to venture out and see if there are clinics that can appropriately compensate us.
3. Compassion fatigue is prevalent in this field.
We see a lot of sad cases and sad outcomes. We see atrocities that no one outside of veterinary medicine can comprehend.  Many of us have difficulty leaving these things at the door. I know many of us lay in bed at night and think of the cases that haunt us. One of the most difficult cases I had seen was when a Good Samaritan brought in a cat they found in a ditch. Bless them wherever they are.
This cat should not have been alive. It was severely dehydrated and suffered from major degloving wounds. Its entire abdominal cavity was crawling with maggots and it was purring. 10 years later, I still remember this cat kneading and purring during its exam. There are things we see in this profession that hurt us deep into our souls.
We deal with these images the best we can, but sometimes it just hurts too much.  When it begins to seem like we are seeing more sad cases then happy ones, we need to remember the good things. We need to remember the amount of patients who walk out our doors as opposed to the ones who don't. We need to focus on the ones we have helped and not the ones we have lost.
4. Toxic environments and team members play a factor.
I run a group online for veterinary support staff. I hear very frequently stories of bullying in the clinic, doctors who yell and throw things at staff, or team members actively sabotaging co workers. In veterinary medicine there are a variety of strong personalities.
It's what has made us strong advocates in the field. But when aggressive and toxic behavior is allowed in the clinic, every one suffers. It chips away at self esteem and motivation. It chips away at peoples self worth. No one should ever wake up and dread going to work.
Toxicity is contagious and will drag others down into its depths or chase away good, hard working team mates.  No one deserves to be disrespected on a daily basis. No one deserves to be disrespected. Ever. No job is worth the loss of your self esteem or your happiness.
As veterinary medicine continues to evolve, I am pleased to see we are broaching some uncomfortable discussions. There is no magic answer to eradicate these issues but as a field we need to try. We need to strive to let our technicians excel at their chosen profession. It is a choice. Make us want to stay. Wage increases are not something that is immediately feasible for all clinics. But a reasonable wage based on a state demographic is a start.
We need to take care of our people.
We as technicians need to not allow ourselves to settle or become doormats.
We need to set boundaries and practice self care.
If you experience a tough day at the clinic, acknowledge it. Work through it. Try to talk about it. We can't keep bottling up our emotions and expecting our compassion and caring to remain intact.
As a profession, we need to not allow staff members to berate, sabotage or bully colleagues.  As coworkers, we need to stick up for staff members when we see someone attacking them. As humans, we need to quit tolerating bad behavior at work.  We all deserve respect, from the doctor to the kennel attendant. So as we begin talking about these things, I remind you that talk is cheap. It's time to take action.
The views and opinions expressed in this article are those of the author and do not necessarily reflect the position of the

DrAndyRoark.com

editorial team.
---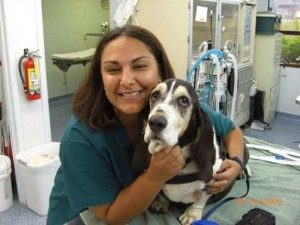 ABOUT THE AUTHOR
Jade is a licensed technician of 9 years who lives in Port Orchard, Washington. She enjoys emergency and critical cases, dentistry and creating a bond with her clients and team. During her off time she is busy keeping up with her two crazy Basenjis!