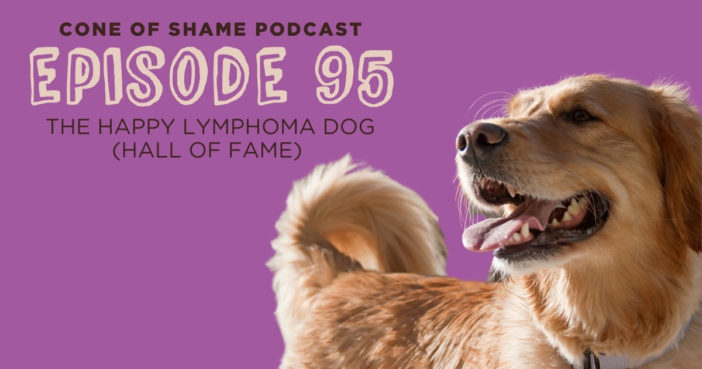 Originally published June 2020
This week on the Cone……. Dr. Andy Roark and Dr. Sue Ettinger talk about treatment options for the relatively young, super happy dog… who also happens to have lymphoma. Let's get into it!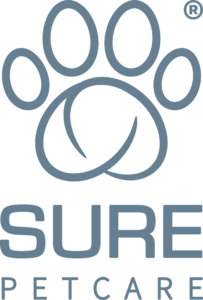 This episode has been sponsored by Sure Petcare
LINKS
Dr. Sue Ettinger Youtube channel: www.youtube.com/channel/UC_dC6ku6Ye8YOqusLLmNM1A
Dr. Sue's Collection of Youtube videos on canine and feline lymphoma: www.youtube.com/channel/UC_dC6ku6…ch?query=lymphoma
She Works Hard for the Money – Pay Scales with Stephanie Goss: unchartedvet.com/product/she-work…zz6b_XnW63rd6fBY
Uncharted Virtual Culture Conference:
unchartedvet.com/uvc-culture/
Charming the Angry Client On-Demand Staff Training: drandyroark.com/on-demand-staff-training/
What's on my Scrubs?! Card Game: drandyroark.com/training-tools/
Dr. Andy Roark Swag: drandyroark.com/shop
All Links: linktr.ee/DrAndyRoark
ABOUT OUR GUEST
Dr. Sue Ettinger is a practicing veterinary cancer specialist, international speaker, book author, and vlogger (video blogger). She is one of approximately 450 board-certified specialists in medical oncology in North America and currently practices at Veterinary Referral and Emergency Center in Norwalk, Connecticut. She is co-founder and Chief Medical Officer of Fidu, a teleconsulting company to bring together general practice veterinarians and boarded veterinary specialists. She received her veterinary training at Cornell University College of Veterinary Medicine. She completed her residency in medical oncology at the Animal Medical Center in NYC in 2003. 
She was voted the 2019 Western Veterinary Conference (WVC) Small Animal Continuing Educator of the Year and has recently received awards for Exceptional Doctor Performance and the Public Relations Achievement.
Also known as Dr Sue Cancer Vet®, Dr. Sue is the co-author of the Second Edition of The Dog Cancer Survival Guide, which is a best-selling book in small animal health for the last several years. She is a frequent contributor to many veterinary publications, including Today's Veterinary Practice, Today's Veterinary Business, Clinician's Brief, Veterinary Team Brief, & DVM360. She also has co-hosted the podcast The Pet Cancer Vet and is a frequent guest on many veterinary podcasts.
There are many myths and misconceptions about cancer in dogs and cats. Most cancers are treatable, and there are a variety of treatment options. Dr Sue's focus is to provide comprehensive and compassionate care. She strives to minimize side effects – from the cancer itself and treatment – to help her patients lead active, normal lives even while undergoing treatment. Her motto is live longer, live well.
Dr. Sue is most passionate about raising cancer awareness, and she has developed "See Something, Do Something, Why Wait? Aspirate.®" to promote early cancer detection and diagnosis. This cancer awareness initiative for skin and superficial tumors in dogs and cats provides a set of guidelines for pet owners and veterinarians to help identify the best management for skin and subcutaneous (under the skin) masses in dogs and cats. Masses must be sampled and evaluated under a microscope to determine what they are. The sooner we determine whether a mass is cancerous and should be removed, the better for our pets. Most skin and subcutaneous tumors can be cured with surgery alone if diagnosed early when masses are small. Early detection saves lives.
A native of Long Island, New York, Dr Sue knew she wanted to be a veterinarian since she was in kindergarten. She currently lives in Westchester, New York, with her husband, a veterinary internist, their two sons, and their goofy black Labrador, Matilda, and yellow Labrador, Penelope.
Editor: Dustin Bays
www.baysbrass.com
@Bays4Bays Twitter/Instagram