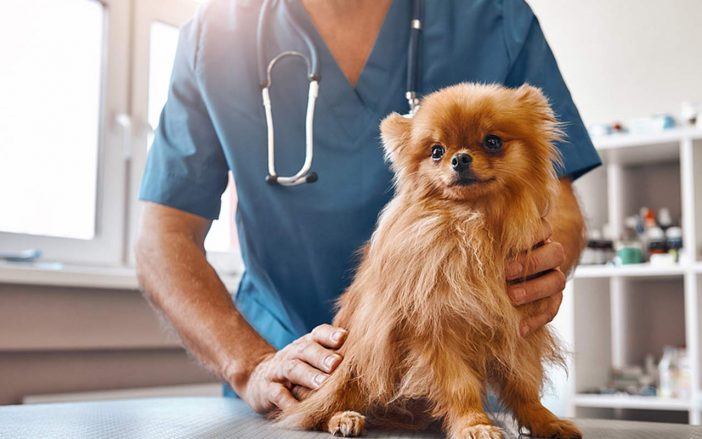 I used to HATE my life as a practicing veterinarian.
For three long years after graduating, I just knew I had messed up in my career choice.
What's interesting is that I loved most parts of my job:
My boss
My coworkers
My hospital
The clients
The pets
The cases
The benefits
The competitive pay
The caseload – especially for a new grad – was a bit high: 25-35 cases/day, which led to longer than desirable after-hours experiences.
I was producing and performing well as a veterinarian, but I just wasn't fulfilled, ya know?
Let's not forget the personal struggles. I was gaining a lot of weight from the alcohol and excessive eating – I was literally ripping my pants in the exam room. I lost 3 uncles in a year and a half. My marriage was struggling. I thought life sucked!
While it was easy for me to blame the hospital, the caseload, other people, etc., I eventually learned that there was a HUGE "me" component that I was leaving out!
I explain in detail in, The Major Key to Your Veterinary Wellbeing is You!
I realized that it wasn't the work environment alone that was making me miserable.
When I addressed the "me" component, my wellbeing changed for the better and in direct proportion to the effort I put forth in developing myself and pursuing wellbeing!
Long story short, I overcame my burnout in a very scientific and strategic way.
I learned some AMAZING life principles and acquired some highly effective life tools, and now, I feel that life and vet med are both pretty awesome!
Overcoming Self-Shame
I really wanted to share my story of overcoming burnout, alcohol abuse, and suicidal ideation, but I was scared.
In 2017, I had an opportunity to share my story in front of a group who consisted of many of my veterinary mentors, veterinarians I went to school with, and students who looked up to me.
I was afraid of what people – my people – would think of my ultimate failure as a veterinarian. I was afraid of being judged as an alcohol abuser. I was mortified.
"Do you think I should tell them the full story?" I asked my wife, who is also a veterinarian and a 2013 graduate of Tuskegee's CVM. She assured me I should!
I remembered the words of some wise person, "Screw it. Just do it!" And so I did.
Embrace Your Struggle
I stood in front of the audience. I told my story. I was scared. But I shared my story along with some of the key principles, tools, and strategies I used to rid myself of burnout.
Surprisingly, people were moved and inspired!
One vet, who was in his 80s, told me that he wished he had heard my message 50 years ago.
Several students approached me afterward, said they could relate, and thanked me for being vulnerable. I am proud to say that 2 years after giving that first talk, I've now shared my story over 40 times at various veterinary conferences, pre-veterinary schools, veterinary schools, and even in veterinary hospitals!
Lesson learned: You don't have to be ashamed of your past. Face your fears. Embrace your story. Learn from it. Grow from it!
I now view my struggle as one of my greatest life experiences.
Don't Just Love It, Be an Ambassador!
In truth, the veterinary profession is pretty awesome – even with its challenges!
As someone once said, "It's done unto you, as you have believed."
Whatever we fully believe with thought, emotion, and conviction eventually becomes our reality. Even if a thing isn't factually true, our belief will make it so.
What is your core belief about vet med? Is your experience reflecting that belief?
I heartily endorse vet med to those who are interested. I explain the challenges to be expected: student loans, euthanasias, clients who sometimes slander, and clients who frequently can't afford treatment. I also assure them that they can mitigate the chances of poor wellbeing by taking deliberate and massive action.
I'm now a life-long ambassador of our great profession!
2 Powerful Tools to Help You Love It
Here are 2 (of the many) things that I believe can change any veterinary professional's quality of life for the better:
Learn personal development
If you've never gone on a personal development journey, you'll find that it's probably the simplest and most fun way to create the life you want for yourself.
"Growth is the great separator between those who succeed and those who do not. When I see a person beginning to separate themselves from the pack, it's almost always due to personal growth." – John C. Maxwell
Learn mindfulness and meditation
They're evidence-based, scientifically proven to be effective, free, and readily available to ANY person at almost ANY time… they're super-skills!
Give them a try, and I'm sure you'll rekindle your LOVE for vet med and its challenges!
In summary, I challenge you to go from 'Hate It' to 'Love It.' I challenge you to embrace your story and stop shaming yourself for your past. I challenge you to share your stories of trial and triumph, as you never know who you may empower. I challenge you to be an ambassador for this amazing profession, and last, but not least, I challenge you to go on a personal development and mindfulness journey to achieve a fulfilling veterinary and human experience!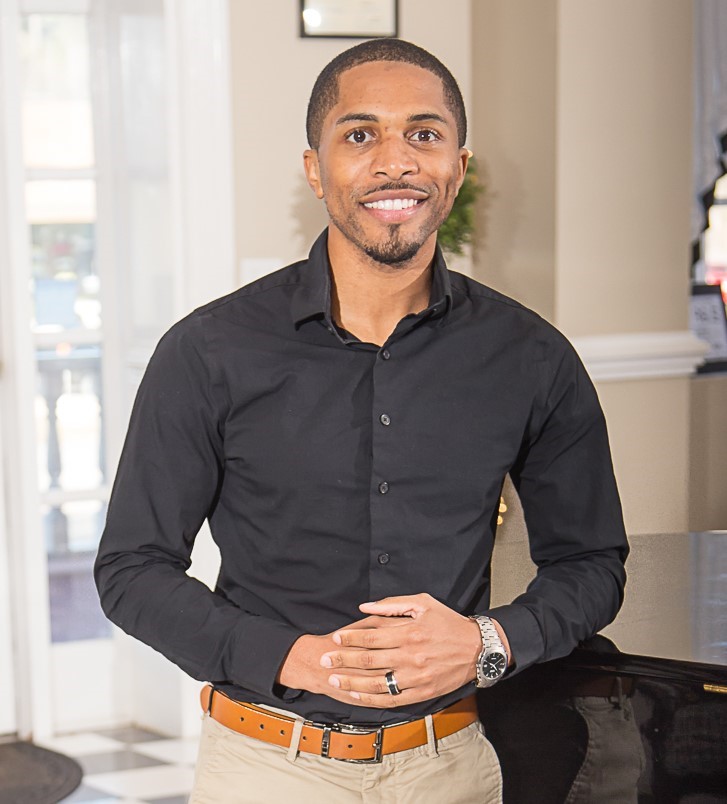 ABOUT THE AUTHOR
Dr. Quincy Hawley is a graduate of NC State's CVM. He is co-founder of Get MotiVETed (a company dedicated to making poor wellbeing in the veterinary profession a thing of the past), and he enjoys general practice, writing, and speaking on the subject of wellbeing! He volunteers his time as a member of NC State's Admissions Committee and as the President of the NC Association of Minority Veterinarians – a 501-3c dedicated to improving diversity and inclusion!