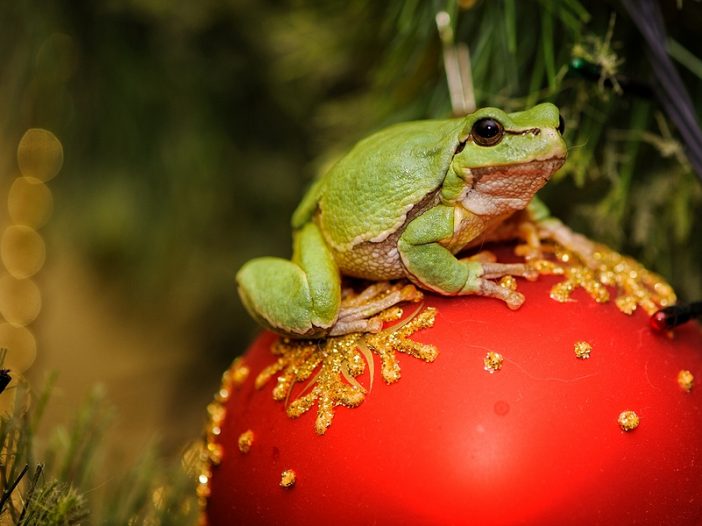 "I don't know if you believe in Christmas" is the opening line of one of my top two favorite holiday songs ("The Christmas Wish" from the album with John Denver & the Muppets: A Christmas Together). Kermit the Frog is about to drop some major wisdom, hope and optimism. I also don't know if you believe in Christmas and for our intentions here, this is valuable for whatever you believe in or celebrate – Hanukkah, Kwanzaa, the Winter Solstice, Diwali… even Festivus. Veterinary medicine does have some diversity but at the end of the clinic day, we all have the same goals, hopes and dreams when it comes to the themes of happiness and animal wellness.
There's been no doubt that 2020 has been a challenging year; one that has seen almost everyone on Earth deal with adversity like never before in their lives. We have seen the best in some people but also unfortunately the worst in others. Regrettably, many people fail to see the bigger picture. But as luck would have it, we have the chance to turn this thing around. If we dig deeper into the lyrics, the answer is revealed.
"If you believe in love, that will be more than enough"
"I know there is a light, I have felt it burn inside"
"Christmas is the time to come together / A time to put all differences aside"

Kermit and his pals have a simple, yet reassuring holiday ballad that lets us know it's time for renewal. We're about to get a fresh start for the new year and it couldn't come at a better time. As I understand it, in each of the above celebrations (replace Christmas with your observation of choice), there is some aspect of renewal or rebirth. The fact that these are annual occasions should remind us that there's always hope and a chance to wipe the slate clean every 12 months.
Maybe the last 9 months have been the worst you've ever experienced working in your clinic? But through it all, you've held onto your core beliefs, continued to innovate and done your best to keep taking care of people and their pets. Much like Kermit and his pals, we've only needed that little spark to help us adapt and find hope that is on the horizon for a better next year.
Kermit said "it's not easy being green," but being green might be easier… I'll bet he never worked in a veterinary clinic. Keep up the great work everyone!