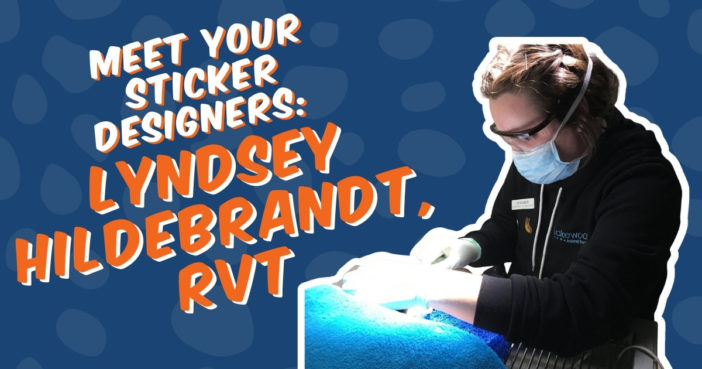 This year, for Vet Tech Week, we wanted to try something a little different: We held a sticker design contest! There were SO MANY incredible submissions (Vet Techs are a creative bunch!), so we put it to a public vote and finally managed to narrow it down to three winners. Those winners had their designs printed into limited edition stickers that are now being used to help celebrate Vet Tech Week all over the continent!
These designs were true works of art, and we wanted to know a little more about the artists behind them. Today, we're meeting Lyndsey Hildebrandt, who designed what we called the "Spicy Paw" sticker. Read on to get to know Jill, who created the sticker many of you own today!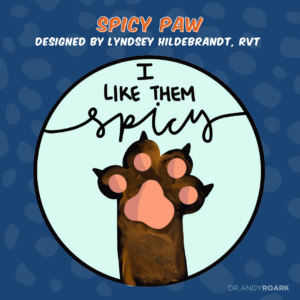 Q: Tell us a little about yourself!
A: My name is Lyndsey Hildebrandt. I work as an RVT at Lakewood Animal Hospital in Saskatchewan, Canada. I've been working in Veterinary Medicine for 8 years!
Q: What is your favorite thing to do as a Vet Tech?
A: My favourite part of my job is dentistry. I feel so passionate about oral health! It is so amazing what a difference it can make in a patient's life! I really do hope to specialize in this someday!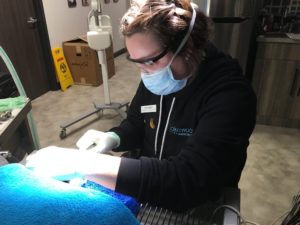 Q: What inspired you to create your sticker design?
A: A friend that I worked with at the clinic mentioned this contest to me! I thought I would put myself out there – never did I think my art would actually be made into a sticker! When designing this sticker, I had those in mind who love the challenge of a sassy patient. We all know these patients can be hard to manage. It takes a very special heart to love the spiciest of patients – big and small. My cat Jazzy was also the inspiration for the tortie colouring. She has attitude for days…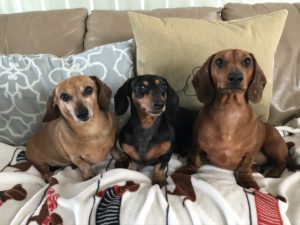 Q: Why do you think Vet Tech Week is so important for everyone to celebrate?
A: This career isn't easy. There are a lot of highs and lows. We wear a lot of hats, juggling all we can. It is important to celebrate this week, because we are vital to Veterinary Medicine.
Q: What's one thing every person (vet med or non-vet med) could do right now to make a Veterinary Technician's day?
A: Honestly, be kind. The Veterinary community is struggling right now (especially where I am from). A kind word or smile can go a long way. But also, food works too!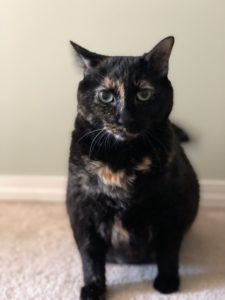 Q: Is there anything I didn't ask you about that you'd like the readers to know?
A: I have always enjoyed creating art! Seeing all the kind comments about my sticker has warmed my heart so much. I felt that my art wasn't good enough. Seeing all the support has encouraged me to open up my own Etsy store, there isn't much now – but we will get there! Please check out my store if interested: Arttoodle!
Thank you to Lyndsey for sharing her creativity with all of us and giving us a new, fun way to celebrate Vet Tech Week in 2021!