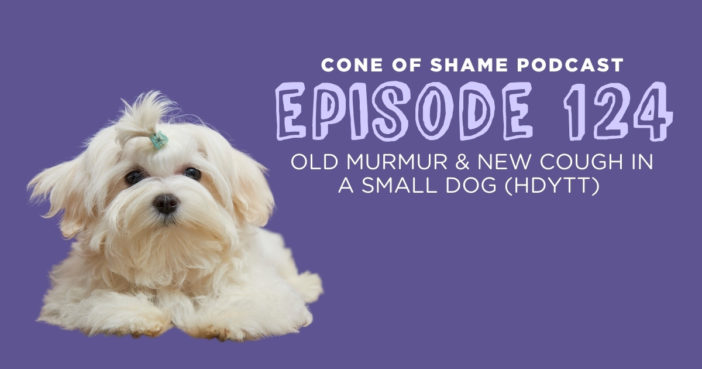 Veterinary Cardiologist Dr. Anna McManamey (AKA Dr. Mac) is on the podcast today talking with Dr. Andy Roark about a 12 year-old Maltese named Higgins who has had a heart murmur for a long time, but just recently developed a cough. How concerned should we be? What do we want to make sure we investigate, and what pitfalls do we need to avoid? Dr. Mac takes us through it!
LINKS
Uncharted Veterinary Podcast: unchartedvet.com/blog/
Ninja Nerd: www.youtube.com/c/NinjaNerdScience
Client Curation w/ Dr. Saye Clement: unchartedvet.com/product/client-c…ind-your-people/
What's on my Scrubs?! Card Game: drandyroark.com/training-tools/
Dr. Andy Roark Swag: drandyroark.com/shop
All Links: linktr.ee/DrAndyRoark
ABOUT OUR GUEST
Dr. McManamey (aka Dr. Mac) is a veterinary cardiologist. She received her degree of veterinary medicine from the University of Missouri. She then completed a rotating internship at the Ohio State University followed by an emergency and critical care internship at North Carolina State University. She finished her cardiology residency at North Carolina State University and became an ACVIM diplomate in 2021. Dr. Mac is currently an assistant clinical professor at Purdue University in Indiana. Cardiology is her favorite subject because it can be made as simple or as complex as needed. Furthermore, every animal has a heart and that means Dr. Mac gets to work with all kinds of species. Her areas of interest within cardiology are echocardiogram, congenital heart disease and interventional procedures, as well as emergency management of cardiac disease. She has a very supportive and patient husband along with three canine fur-children, one of which had a patent ductus arteriosus (of course).
---
EPISODE TRANSCRIPT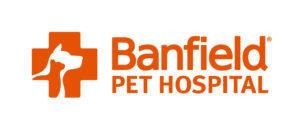 This podcast transcript is made possible thanks to a generous gift from Banfield Pet Hospital, which is striving to increase accessibility and inclusivity across the veterinary profession. Click here to learn more about Equity, Inclusion & Diversity at Banfield.
Dr. Andy Roark:
Welcome everybody to The Cone of Shame Veterinary Podcast. I am your host Dr. Andy Roark. Guys, I got a great one today, we're doing some cardiology work with the one and only Dr. Anna McManamey or Dr. Mac as she goes by. Gosh, she's a joy, she's a treasure, she's a treat. You are going to get so much information stuffed into your brain. So many beautiful little pearls that you're going to use in your clinical life. This is such a good episode. Guys that's it, I'm not going to oversell it. Let's get into this.
Kelsey Beth Carpenter:
(singing) This is your show, we're glad you're here, we want to help you in your veterinary career, welcome to the Cone of Shame with Dr. Andy Roark.
Dr. Andy Roark:
Welcome to the podcast, Dr. Anna McManamey. How are you?
Dr. Anna McManamey:
Good, how are you, Andy?
Dr. Andy Roark:
I am really good, I am super glad that you are here. You have been my favorite discovery of the year so far in 2022.
Dr. Anna McManamey:
I'm flattered.
Dr. Andy Roark:
I sat next to you just in Orlando at the VMX Conference and you are just delightful. I enjoyed talking with you so much.
Dr. Anna McManamey:
Thank you.
Dr. Andy Roark:
I said would you come on and talk to me about some cases? You like a sucker, you were like okay and here you are.
Dr. Anna McManamey:
Like I said, I'll talk about the heart as long as someone will listen.
Dr. Andy Roark:
It is awesome. Well, thank you for being here. You are a board certified veterinary cardiologist. You are a clinical professor at Purdue's College of Veterinary Medicine. You are a lecturer. Like I said, I met you at VMX and I asked you what you were talking about and you told me some stuff. I was like that's really cool. So thank you for making time to be here, I really do appreciate it.
Dr. Anna McManamey:
My pleasure.
Dr. Andy Roark:
All right. I have a case for you, are you ready?
Dr. Anna McManamey:
I'm ready.
Dr. Andy Roark:
All right. I have a 12-year-old male neutered Maltese named Higgins. Higgins' parents love him. They love him a lot. Higgins has had a heart murmur for a long time. As long as I can remember going back to young age, he's had a heart murmur. He is in now for coughing and that bothers me a lot because he's had this heart murmur and now he's coughing. What I'm tripping up on a bit is the fact that I'm listening to his chest, I'm not hearing any crackles, any wheezes. There's maybe some upper airway kind of referred sounds. He pants all the time and so he's panting, which I go… But then I listen and I'm like I don't hear anything in his lungs.
Dr. Andy Roark:
I take chest RADS and he's got this mild bronchial interstitial pattern. It kind of look just like old dog lungs to me. What I'm not seeing is a bunch of fluid around his heart. He doesn't have distortional displacement of the trachea, anything like that. His heart doesn't seem to be abnormally shaped. Let me just pause here and ask you and say given Higgins and kind of what I'm laying down, I am I right to be concerned about this cough? I don't feel like he's a congestive heart failure guy and I'm worried about putting on medicines forever. Can you give me some guidance? How do you treat this, Anna?
Dr. Anna McManamey:
Yeah, absolutely. I think there's a lot that we can break down. I think the most important thing that you did is honestly, taking the chest X-rays. So I would say that this is something that I can't emphasize the importance of it enough. I think with cardiologists, everyone assumes that our most important tool is echo. But really, the chest X-rays is the most important test that we have, especially anytime we're worried about congestive heart failure. Which I think is a very appropriate differential for any coughing dog with a murmur, regardless of its chronicity. So I'd say kudos for that first of all because that's really important and really helpful.
Dr. Anna McManamey:
The other thing I want to comment on is the chronicity of the heart murmur. I get a lot of these dogs that have a heart murmur "forever" since they were young. So sometimes I want to make sure is it really forever, forever? Is it a congenital heart murmur or are we talking like for just years now? That can change my differentials.
Dr. Andy Roark:
Yeah, I think I probably oversight it, I think it's probably for years now. I don't know that he was born this way.
Dr. Anna McManamey:
Yeah, and we get that all the time and it's from our clients, who would say, "Well he's always had a heart murmur." But when we say always, it's like for the past five years but we're just keeping an eye on it. That's usually what comes in. So with these, knowing the location of the murmur's really helpful. So with the small breed dog, an older dog that's had a chronic murmur, I'd say mitral valve disease is the most likely. So that's going to be a left-sided systolic murmur, we call them apical. Just because they're lower towards the mitral valve instead of towards the stern or excuse me, towards the spine, as a dorsal basilar murmur. So that's a very classic presentation.
Dr. Anna McManamey:
Things that can really help me further evaluate if it's congestive heart failure. So history in addition to the X-rays. Physical exam also helps. I think you've explained the most common problem, is the auscultation to the lungs. Doesn't always give you the answer. They're panting, they're hard to listen to. The absence of crackles and wheezes doesn't rule out congestive heart failure but hearing crackles and wheezes doesn't rule it in either. So I think the X-rays you have to come back to the X-rays and part of the history. So with X-rays, the classic findings of left-sided congestive heart failure. The three things that I always look for as my checklist is the left atrium enlarged? So there are objective ways of looking at that. We call it the vertebral left atrial score and there's some really cool resources out online, like on VIN, some [Lance Vista 00:05:51] papers that have come out.
Dr. Anna McManamey:
But this is a newer thing. It's a vertebral left atrial score. It's a way to measure the left atrium and compare it to the spinous processes. You can look at it subjectively. So is that carina, is that where the tracheal bifurcation exists? Is that push dorsaly towards the spine? Yes or no? If they don't have that, then the left atrium isn't big. The second thing I look for is are the pulmonary veins dilated? So you have your pulmonary arteries, then your bronchus, and then your vein. Your veins are central and ventral. That's the rule when you're looking at X-rays. If those pulmonary veins are bigger than the pulmonary arteries, then that's dilated, that's distended. That tells me I have high left atrial pressure. The last thing I look for is inappropriate interstitial to alveolar pattern in the caudodorsal, the perihilar lung space. That one I think is the most tricky because that's the location in the radiographs. Where it's the thickest part of the chest that we're shooting through in the dog.
Dr. Anna McManamey:
So on a lateral X-ray, it always looks what we call "busy." Especially if the animal's panting or if they're expiratory, those are the lung fields that collapse. So we see like this busier pattern in that caudodorsal lung field. So it's very easy to psych yourself out and think that there's truly edema there. So again, checking yourself is the left atrium big, are the pulmonary veins distended? Then on the dorsal ventral or the ventral dorsal view. So the importance of the orthogonal view is again, looking at those lung fields, looking for that classic circle of the left atrium at the six o'clock position of the heart. That's my checklist every time.
Dr. Andy Roark:
Okay, I got that. Can you give me some best practices on getting radiographs on these little panting dogs? Are there things that I either want to do or say to my technicians hey, really try to catch this on inspiration? Anything, give me any pointers to get the most useful RADS that I can get?
Dr. Anna McManamey:
Yeah, I think the positioning and technique is huge. I think anytime, I think everyone's kind of understaffed, which is a huge problem. But having enough hands to take them, I think is really important. Especially if you do think this animal has congestive heart failure, it might be a little it more delicate. So having enough hands to restrain the patient safely. I think a little bit of Butorphanol in anybody is never wrong. It's very safe for the heart, it is a cough suppressant. So if the animal's actively coughing while you're trying to position it on its side, Butorphanol, whether that's IV or intramuscular works really well. If you give it IM though, you got to wait about 15 minutes for it to take effect.
Dr. Andy Roark:
Yeah. No, that's super useful. That was exactly my question. We're talking about a little dog that squirms and doesn't like to be on his side. I'm going I don't want to sedate this guy. That's gold, thank you for that.
Dr. Anna McManamey:
Yeah. Then the other thing I'd say is cardiologists, we actually prefer the dorsal ventral projection instead of a ventral dorsal. Sometimes it's easier to get and it's less stressful for the animals. So don't ever feel defeated if you can't get the VD but you can get the DV.
Dr. Andy Roark:
Okay. All right, perfect. So if I'm looking at this little beast and let's kind of walk it through both ways. To let's say that I don't feel like there's enlargement of left atrium. I'm not seeing these classic signs. How seriously do you take this when he is coughing, things like that? Where does that lead you? We're going to go back and say if I see enlargement left atrium, I'm starting to see this elevated carina, things like that. I'm assuming that's a pretty significant bifurcation in our diagnostic path.
Dr. Anna McManamey:
Yeah, I would agree with that. So let's say for the first path, we don't have evidence of congestive heart failure. So what do we do with that? Then I have a little bit more time. So I know okay, whatever's causing this patient's cough it's not probably life threatening in the immediate sense. So I'm going to take a break. I'm going to go back and just question that owner a little bit more. About the frequency of the cough, the nature of the cough. How, if anything they've done seems to initiate that cough? Knowing the time of day it happens, knowing if it's a self-limiting cough. If it's progressed over years slowly or if this is an acute onset, those things are really, really helpful. I think it's a little bit harder just from my own clinical practice of trying to get owners to say it's a dry cough versus a wet cough. I think that's hard for them to kind of suss out. So I don't put too much stock in that comment of it's dry or it's wet. But is it hacking cough? Is it in the morning when they wake up? Is it when they're excited? Is it after they're drinking or is it when they're trying to settle down and go to sleep and it's all during the night? So those things kind of split my differentials a bit.
Dr. Andy Roark:
Okay. So when you're seeing coughing first thing in the morning, is that pushing you more towards maybe early congestive heart failure, things like that? Yeah, so what walk me through that a little bit. If they say yeah, I hear it early. My training had always been coughing first thing in the morning is generally a sign of heart disease, things like that. Coughing when drinking water, what does that tell you? Does that lead you more towards trachea, respiratory?
Dr. Anna McManamey:
Yeah.
Dr. Andy Roark:
Okay, walk me through those.
Dr. Anna McManamey:
So classically, congestive heart failure and heart disease coughs classically, they happen at night. So we kind of call it a nocturnal dyspnea or a nocturnal cough. It's usually when the heart rate's slower, it's usually when they're trying to rest down. That pressure they put on their chest when they lay down in a sternal position, it elevates the heart in the chest. They get this mainstem bronchial compression. So we can actually see coughing when they're trying to settle down to rest. When they are coughing when they're excited or when they first get up in the morning, I do still think about the heart as a possible differential but not failure. I think about the sheer size of the heart. Again, the left atrium, it sits right in the middle of the mainstem bronchi, where those two bronchi come off of the carina. It sits right in the middle. So when we get severe left atrium enlargement, even if there's not heart failure yet, we see this compression of those bronchi. So any type of excitement, any type of position change when the owner picks them up under the chest because they're a little dog. It'll initiate a cough cycle. But otherwise, after the drinking, tracheitis excitement causing the cough. I'm thinking collapsing, trachea mainstem airway disease. That's where my brain's going.
Dr. Andy Roark:
Right. No, that totally makes sense to me. Hey, guys, I just want to jump in real quick with a couple of updates. Number one if you have not seen our transcripts yet, you got to check them out. Banfield, the pet hospital has stepped up in the name of inclusion, equity, and diversity. To help make our content on the Cone of Shame Veterinary podcast and the Unchartered Veterinary podcast open and free and available to everyone in different formats. I could not do this without them. I wanted to make this happen in the past, they answered the bell, and they have made this thing real. I'm so deeply grateful to them. So anyway, if you want to see the transcripts of the podcast, they are there. Check them out, the Cone of Shame podcast transcripts are at drandrewroark.com. The Uncharted Veterinary podcast transcripts are at unchartedvet.com.
Dr. Andy Roark:
Speaking of unchartedvet.com this week on the Uncharted Veterinary podcast, my friend, Stephanie Goss and I, we have a love letter to all of you practice managers, you medical directors, you practice owners, you head technicians, you head CSR office managers. Who have leadership things that you need to do but you don't get to do them because you're always being pulled on the floor. How do you say to your people I want to help you but I really do need to do these other things, so that our practice runs? Without them feeling like you're abandoning them or you're turning your back on them. How do you feel okay about that?
Dr. Andy Roark:
Guys, that's what we get into. If this resonates at all with you, you got to check this out. I don't have anything else to talk about it. Stephanie and I are talking about a lot because man, with practice being shorthanded and everybody being busy, it is hard to take time to actually do the leadership management things that have to get done. You can hurt people's feelings when they're like hey, can you hold this cat? Can you put on the lead apron? You're like no, I can't. That's hard. Anyway, that's what we're talking about. If that resonates, go over there, check it out. It's a great podcast if I do say so myself. I really do love it.
Dr. Andy Roark:
The only other thing I want to tell you about is on March the 13th we have a virtual workshop with the one and only [Dr. Sire Clement 00:14:05]. This is on clientele curation. Guys, there are clients that get you and get your practice. They see you, they see your values, they see what you care about. They see what your worth and your value are and they trust you. You understand and see them and those are your great clients. They just match up with you in a deep way. Guys, they tend to be compliant. They tend to communicate well with you and you communicate well with them. You guys hear each other. Man, those are your clients and everybody's got different clients but you have your clients. If you think about them for a second and the clients you really love to work with, you know who I'm talking about. How do you find more of those clients? How do you attract those clients who get you, who get your culture, who get your values, who get your worth, who get the way that you communicate? You enjoy working with them and they enjoy working with you. Does that not sound like heaven?
Dr. Andy Roark:
I always used to say the goal of being a veterinarian is not to be book solid. It's to be book solid with people who trust you and who see value in you. Who you get and who you understand. Guys, that's what this workshop's all about. It's clientele curation. How do you find your people and convince them that you are the vet for them? I'll put links in the show note, it's a two-hour workshop and check it out. Don't miss this one, it's going to be great. That's enough for me, let's get back into this episode.
Dr. Andy Roark:
Okay, let's walk it back and go back to left-sided heart enlargement that we see on the radiographs. Let's say that I'm starting to see changes in the heart. Where do you go from there? In Higgins case, mom and dad love Higgins. They have some resources and they're willing to invest them in Higgins. Yeah. Where would you take this case?
Dr. Anna McManamey:
Yeah. So if we see cardiomegaly, so we do think that the heart is enlarged. Then we kind of have two separate things. Is the heart and large but there's no pulmonary venous distention and there's no pulmonary edema? So we just have enlarged heart but no congestive heart failure. Well, if he's a typical older Maltese with a chronic murmur, it's left apical systolic. It's probably mitral valve regurgitation. In those dogs, we do know that even before congestive heart failure happens. If their heart is a significantly enlarged size, we consider them this B2 category of the mitral valve disease. So what that means for us general folk is that starting Pimobendan may actually improve some of their clinical signs. So they don't have to be an active congestive heart failure to see benefit from that drug. It may be that their heart size is just so big, it's actually pushing on their atria.
Dr. Anna McManamey:
We can see dogs that have syncope or passing out before congestive heart failure. Again, they just have pretty bad disease but they haven't decompensated yet. So Pimobendan is a trial drug that I'll use for those patients. If they improve on it, then they stay on that lifelong. If they have a big heart, chronic murmur, they're older. The other important diagnostic step that I recommend for general practitioners is a blood pressure. So we're trying to screen for systemic hypertension. I'm actually more worried about hypertensive patients or even pre-hypertensive patients with mitral valve disease than I am for them ever being hypotensive. They come in your office and there's tails wagging at you, they're probably not hypotensive. But screening for that even pre-hypertensive state, having a blood pressure over 150 millimeters of mercury is pre-hypertensive.
Dr. Anna McManamey:
Over about 160 millimeters of mercury, we call them systemically hypertensive. Then over about 180 millimeters of mercury, that's pretty significant hypertension. That we're going to chalk up to more than just them being stressed in the hospital. The reason that number's so important for us is because it really lets us know what the after load on that left ventricle is. So if you have a leaky mitral valve and you have high blood pressure, you're actually going to have worsened mitral valve disease because of how much more work that left ventricle's doing. So that's another target for me. If a patient is coughing, has a big heart, big left atrium, no congestive heart failure but their blood pressure's really high. I might actually start anti-hypertensive in that patient and then further work up the cause for the hypertension. So that's a really important diagnostic for a cardiologist, is a blood pressure in mitral valve dogs.
Dr. Andy Roark:
That makes a lot of sense. I'm going to be really honest and vulnerable here and say that blood pressures checks are a weakness in my game. I don't check them as often and regularly as I should. Can you give me tips for success with K9 blood pressure checks? Just things that I should have in mind as far as getting good reading, get the best results, getting reliable information.
Dr. Anna McManamey:
Yeah, of course. So there's two main options that we have in veterinary medicine. We have oscillometric blood pressures. So those are the ones like the little SunTechs. That are just little machines that you put the cuff on the limb, you push the button, and then it does everything for you. Oscillometrics will give you a systolic, a diastolic, and a mean blood pressure. The most important thing with the oscillometric is to just make sure the heart rate it's calculating matches the heart rate of the patient. If those don't match, then it's not a real number, and you can get crazy differences. So we always repeat that blood pressure measurement, at least three times, sometimes up to five times. The oscillometric's nice because you can leave the patient in the client's lap and just put the cuff on the limb, on the tail. Is actually my favorite spot, is on the tail. Push the button, say we'll be right back. Then you can even tell the client to push the button if you want but you can get those readings and then take the average.
Dr. Anna McManamey:
There's the other method, the doppler and the doppler is the older method. It's really just systolic pressure. It does require a little bit more training, a little bit more skill to use it. But the nice with the doppler is you're hearing the heartbeat, so you know that it's pretty accurate if you have the right size cuff and the technician or a doctor who's comfortable using that technique. But the biggest things are having adequate restrain, making sure the environment's as calm as it can be and the animal's as calm as they can be. Then just making sure you're checking that heart rate, checking that patient, making sure the numbers make sense to you.
Dr. Andy Roark:
Cool, okay. That totally works for me.
Dr. Anna McManamey:
I think the other kind of big tear off. So let's say again, that was kind of like big heart but no congestive heart failure. Then it's going to become big heart but we do think there's congestive heart failure. So if there's active congestive heart failure, the "emergency therapies" are going to be Furosemides. So that's tried and true, pure diuretic. Lasix, of course, is its other name. Then Pimobendan. I really think that Pimobendan is underutilized in the emergency setting. So Pimobendan or Vetmedin, it has two jobs. One thing that it does is it increases heart contractility. The other thing that it does is it reduces the afterload on the heart. So it equates to a lot more blood forwards, less blood backwards, and patients tolerate this very well. They really don't get hypotensive on this drug.
Dr. Anna McManamey:
The only trouble is it's oral, so you have to be able to get it physically in the animal. So sometimes the stress is more than it's worth. So at the end, you can always fall back to a Furosemide Lasix. It's available by mouth, you can give it injectable IV, IM or even subcutaneously if you need to. But my typical dog dose of Lasix is two milligrams per kilogram, IV, IM Sub-Q, PO, whatever route you want to give it. Then oxygen, my mentor always told me there's no contraindication to oxygen unless the patient's on fire. So oxygen is never wrong. Oxygen sedation, Lasix, never, never wrong. Then usually, we're trying to get a dose of Pimobendan in the short term.
Dr. Andy Roark:
Okay, that makes sense. Talk to me a little bit about ACE inhibitors. Is that something that you reach for fairly early or at all anymore? So in the emergency case, I'm looking at this dog. The classic therapy I was taught, obviously, when Pimobendan was brand new when I was coming out of vet school. So it was Lasix and ACE inhibitor. Has that thought changed? Yeah.
Dr. Anna McManamey:
Yeah, it's a great question. So there's kind of like two camps I would say. People that are very, very motivated to use ACE inhibition whenever they can. It makes sense, I think theoretically. The frustration that I have as a cardiologist is try as we might, we don't have that hefty piece of literature that shows that it makes a difference in the emergency setting or even in the preclinical setting. So unlike the epic and the protect studies that looked at Pimobendan and the preclinical heart disease cases don't have that same evidence in an Enalapril, Benazepril or Spironolactone. Especially with mitral valve disease, I'd say it's a little bit different when we get to DCM.
Dr. Anna McManamey:
So in the asymptomatic heart disease, I don't routinely use ACE inhibitors. I use them if I have a pre-hypertensive patient because maybe I'll get a little bit of after load reduction, a little bit of drop in blood pressure. So that'll help. In the congestive heart failure patient, we do know that makes a difference and their long-term survival. So it's not a drug that I consider emergent. Giving that dose of Enalapril there in the emergency room is not going to make the difference for that patient. But long-term, absolutely. I try to get them all on it. There's in Enalapril, Benazepril. A common question I get is one better than the other? No, one's not better than the other. It's purely preference. Benazepril may last a little longer in the bloodstream. So maybe you can get away with once a day dosing instead of twice a day dosing. But both have similar risks of azotemia developing in these patients. It's very, very low risk but it's still enough that we always recommend checking renal values before starting.
Dr. Anna McManamey:
ACE inhibitors also, I don't like giving them to patients that aren't eating or feeling very well. Just because it can kind of further worsen that nausea, inappetence. But Enalapril or Benazepril is great. Spironolactone, that's an aldosterone antagonist. We all learn as a potassium-sparing and diuretic. It does do those things but it's now aldosterone antagonist, also has great benefits.
Dr. Anna McManamey:
So emergency drugs for me, Lasix and Pimo. Long-term management, some type of ACE inhibition and some type of aldosterone antagonist, which is usually Spironolactone.
Dr. Andy Roark:
Can you talk to me a little bit? So we are going down this sort of emergency rabbit hole but I really love it. So I want to go a little bit deeper.
Dr. Anna McManamey:
It's okay.
Dr. Andy Roark:
So yeah, can you talk to me a little bit about sort of follow-up care? So we're doing two mix per gig of Furosemide, we're trying to get the coughing sort of under control. Is it dose to effect, are you watching for coughing, and you were going to read? I know the dosing range on Furosemide or Lasix is pretty large. I always look at that, it's something like two to 12 milligrams per kilogram.
Dr. Anna McManamey:
Yeah, it's a little unhelpful.
Dr. Andy Roark:
Yeah, exactly. So I'm kind of like we're going to do a little bit and then we're watch and see. Can you give me some guidance there? Maybe help me make that less gut instinct and give me some things I can put my feet on.
Dr. Anna McManamey:
Yeah, absolutely. So again, I think for dogs, two milligrams per kilogram is a very appropriate starting dose. If you have an animal that is coughing and a little bit to kipnuck, you can probably wait another few hours before re-dosing them. But you're going to have to treat every animal a little different as it comes in. So you'll kind of use your clinical judgment for that. The nice thing about Lasix is that it works pretty quick. So if you give an injectable dose of the drug, I would expect the urine production to peak within an hour of giving that drug. So if that animal makes urine, urinates, has a big bladder after about an hour, then you know your dose did its job. Now, usually you got to go let them pee because then they're uncomfortable holding their bladder. But once you've done that, you're in the right direction. Then, usually, you can consider re-dosing them.
Dr. Anna McManamey:
So if their coughing hasn't gotten any better, honestly, the most important monitoring for these dogs is their respiratory rate. So their respiratory rate is what I use in the clinic and it is what I use for clients at home. A normal resting respiratory rate in a dog or a cat really should be below 30 breaths in a minute. We give them a little bit of leeway and say less than 40 breaths per minute is a normal resting respiratory rate in the hospital. So I'm targeting that number. So if I give my dose of Lasix, wait the hour, the urine is made, the dog pees, and we're still having a respiratory rate higher than 40. Doesn't include panting but true resting respiratory rate, I'm going to re-dose. We're going to keep going until we get to that lower rate. I would say most dogs that come in with respiratory signs that are very mild and it's just kind of coughing, probably need about four to six Mgs per Kg their first day of congestive heart failure. The ones that come in four to kipnuck, that's the sign of the owners know, they're going to need more like eight, 10-ish Mg per Kg their first day.
Dr. Anna McManamey:
But then once you get that edema gone and they're breathing comfortably, their respiratory rates are less than 40 again, that's when we transition to an oral maintenance dose. Which is usually going to be about two Mgs per Kg. BID is a very common, very appropriate starting dose for dogs.
Dr. Andy Roark:
Okay, that's awesome. That is super helpful. I want to jump back real quick back to Higgins undiagnosed heart disease at this time. Any final pearls of advice for me? Any words of wisdom? Anything I want to make sure I don't mess up? Any pitfalls I should look out for as I go and kind of reengage with this case and start to take it forward?
Dr. Anna McManamey:
Yeah, I think the most important diagnostic you've already done, which is the chest X-rays in your physical exam. Blood pressure would be the other diagnostic to consider and then you can always offer blood work. But if you've ruled out the life-threatening causes of the cough, that's the first important step. I would say in terms of client education and potential trial therapies to do because they want the cough to stop. Is have them start counting respiratory rates at home, make sure that number stays below 40. I would say in terms of trial therapies, things that we'd say if we don't know, we're just assuming it's mitral valve disease. But we've done the RADS, we know that it's not congestive heart failure. Trial therapies for cough, usually trial of Doxycycline. Just treating anti-inflammatory, treating potential mycoplasma infections, those kinds of things. Then my next step is considering a tapering dose of steroids. So low dose but tapering dose of steroids, whether that's Temaril P or truly Prednisone and then cough suppression. It's kind of sometimes the little thing will last with left. So always considering that as kind of our final thing. But if you've done the important part of ruling out congestive heart failure and the animal's otherwise, stable, then you have some time to think and to work.
Dr. Andy Roark:
What's your favorite cough suppressant?
Dr. Anna McManamey:
My go-to is Hydrocodone, I do hit them pretty hard. We're having shortages again, so Lomotil is another one. It still is controlled though, Lomotil is still a controlled drug. Getting some shortages of that as we see everyone going to Lomotil now that Hydrocodone is on a little bit of a shortage. But those two drugs are the ones that have the most success with truly suppressing a cough.
Dr. Andy Roark:
Dr. Mac, you are amazing. Do you have any recommendations for people who are just like man, that cardiology is amazing, and I would love to learn more? What's your favorite resource for people to go and just brush up their game?
Dr. Anna McManamey:
Yeah, that's a great question. I think that we need to do better and make more. I'm spoiled and I've just been surrounded by very intelligent people that have it all figured out. So I just go down the hall and have a chat. But I would say if you just want some more questions about like the physiology hemodynamics. Honestly, I laugh when I say this. But there's a gentleman called Ninja Nerd, I don't know if you're familiar with him.
Dr. Andy Roark:
I'm not.
Dr. Anna McManamey:
He's a human physician assistant and he has these amazing YouTube videos. That he just draws on whiteboards and just talk about anything. This is how I studied for Boards, was Ninja Nerd.
Dr. Andy Roark:
You listened to Ninja Nerd to study for your Cardiology Boards, okay.
Dr. Anna McManamey:
I did but even for other stuff. But if you just want to hear it in a different way from a different person, a lot of cardiology between species is the same. So you can go to human resources, it doesn't have to be veterinarian. I think there's a lot of good posts on VIN, honestly, and message boards there. But my goal is to make similar resources because I think that it's a topic that's intimidating for a lot of people but it's one I love. So whatever I can do.
Dr. Andy Roark:
You let me know when you get that up and going and I am happy to support you as I can. As I said, you are amazing. I'm going to put links. I'm going to check out some Ninja Nerd videos and I'll put some links to the show notes for people who want to check it out. Thank you so much for being here, you were really amazing.
Dr. Anna McManamey:
It's my pleasure, thank you for having me.
Dr. Andy Roark:
That is our episode, guys. I hope you enjoyed it, I hope you got something out of it. If you did, as always, the kindest thing you can do is leave us an honest review wherever you get your podcast. It really means the world to me, it's how people find the podcast. It's nice feedback for me and my team and all the hard work that we do. So, guys, that's it. Take care of yourselves, be well, I'll talk to you soon. Bye.
Editor: Dustin Bays
www.baysbrass.com
@Bays4Bays Twitter/Instagram