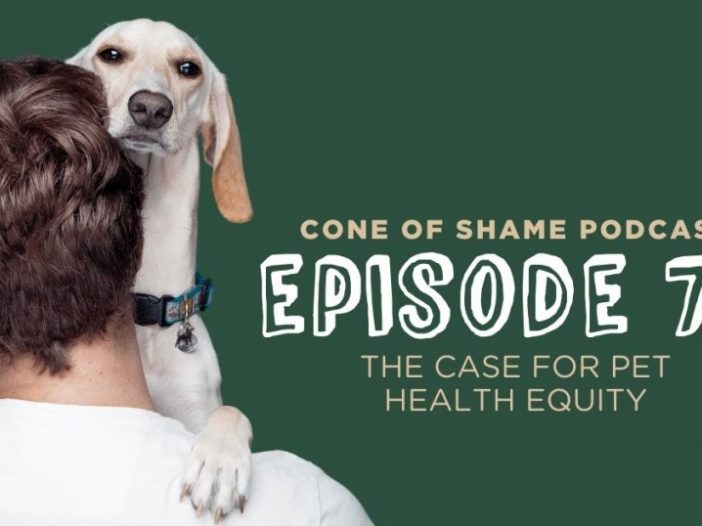 This week on the Cone of Shame Podcast, Dr. Andy Roark talks with Dr. Michael Blackwell about incremental care, pet health equity, and the moral and public health responsibility of veterinarians to ensure affordable care for pets.
---
LINKS
Uncharted Virtual Marketing & Strategy Conference: April 22-25th
unchartedvet.com/uvvc2021/
Upcoming events: unchartedvet.com/upcoming-events/
Dr. Andy Roark Swag: drandyroark.com/swag
ABOUT OUR GUEST
Dr. Michael Blackwell, like his father, earned a Doctor of Veterinary Medicine degree from Tuskegee University. He also earned a Master of Public Health degree from Loma Linda University. He currently serves as the Director of the Program for Pet Health Equity, University of Tennessee. His mission is to improve access to veterinary care for underserved families.
Dr. Blackwell previously served as:
Dean, College of Veterinary Medicine, University of Tennessee,
Chief of Staff, Office of the Surgeon General of the United States,
Deputy Director, Center for Veterinary Medicine, Food and Drug Administration, and Chief Veterinary Officer, U.S. Public Health Service.
During 23 years on active duty, he achieved the rank of Assistant Surgeon General (Rear Admiral) of the U.S. Public Health Service Commissioned Corps. His awards include the Distinguished Service Medal, the Meritorious Service Medal, and two Surgeon General's Exemplary Service Medals.
Editor: Dustin Bays
www.baysbrass.com
@Bays4Bays Twitter/Instagram