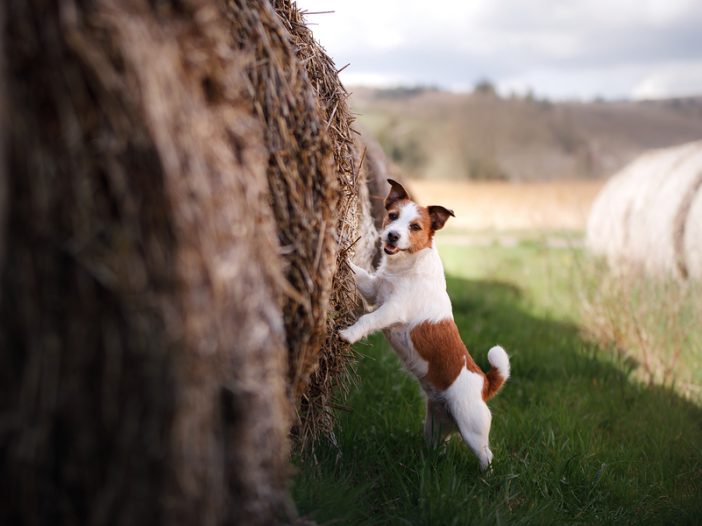 Picture this. You have just graduated or are looking for a new job. There are a lot of clinics looking for veterinarians at this time, so you feel like you will have the pick of the litter. When you browse through those "veterinarian wanted" ads, you see a great clinic offering a nice salary, decent modern equipment, and full benefits. You go to apply but notice one thing… it's in a rural area.
This scenario happens daily and 99 percent of veterinarians will choose not to apply. Corporate hospitals can offer sign-on bonuses, larger city amenities, and a flexible schedule. New veterinarians are drawn to these offers because they have a lot of school debt, and that $20k sign-on bonus seems like an amazing offer. But in ignoring those rural ads, we are essentially killing the rural veterinary clinics and hurting those communities.
I was born and raised in the south suburbs of Chicago. Restaurants, malls, shopping centers, and the city were within minutes to me. Even when I went to veterinary school the town was like a little city that had everything I needed even in the middle of the cornfields of central Illinois. Once I knew I passed my NAVLE I sent my resume to every veterinary clinic in the suburbs of Chicago – even if they weren't hiring. I went on a lot of interviews and found out I was competing with 80 percent of my classmates for the few jobs that were open to new graduates. It was horrible. My soon-to-be husband convinced me that maybe we should expand the search. I applied to a clinic that seemed fantastic. Booked an interview and drove out to Pennsylvania. It was rural with the closest big city almost 2 hours away. But the clinic was amazing. The veterinarians were amazing. The only major downside was the clinic did on call because there really wasn't a major emergency center close. I was a new grad and scared but also decided it might be a good challenge for me. I took the job and never regretted it.
Unfortunately, a lot of veterinarians don't want to give these jobs a chance and these rural clinics are getting desperate and having to close. Here are a few reasons that might change your opinion on rural clinics.
During my first two months, I did more surgeries than most of my colleagues that went into internships or private practices did in their first year. Because referral centers weren't super close a lot of clients relied on us, which allowed me to take on some amazing surgeries (with help of my boss).
You might have to do on-call but there are a lot of upsides to it. Learning self-sufficient skills helps you become a better doctor. Of course, make sure you are getting compensated well for your on-call and also make sure you have a good balance of life/work but honestly, you can learn some amazing triage and emergency skills doing on-call.
Smaller towns = smaller cost of living. During my first few years, I was able to start a 401k, paid off my undergraduate loans, bought two new cars (my 10+ year old compact didn't survive the PA winters), and bought a house with a ridiculously low mortgage.
Smaller towns don't always equal smaller paychecks. A lot of clinics are aware they need to up their salaries to compete. Some of these clinics may start you out at $70-90k. With the lower cost of living, you will not feel the crunch like you would in a larger city.
Entertainment is an adventure. Smaller towns tend to have a lot of little events and festivals. When you want to seek out a larger city it's like a little mini vacation.
Smaller towns provide a family-like feeling. Everyone knows everyone and usually provide help and assistance to each other.  It's a slower pace sometimes but it is probably a nice change from the hectic life of veterinary school.
I get it. I was used to a large city atmosphere. And after six years my husband and I did decide to find a middle ground again but it was one of the hardest decisions to leave the rural clinic. I'm not saying it is the best choice for everyone but honestly, it could be a great change of pace especially after the chaos of vet school. There are some amazing rural practices out there but a lot of people aren't giving them the chance. My advice, take the opportunity and enjoy the change.
The views and opinions expressed in this article are those of the author and do not necessarily reflect the position of the DrAndyRoark.com editorial team.