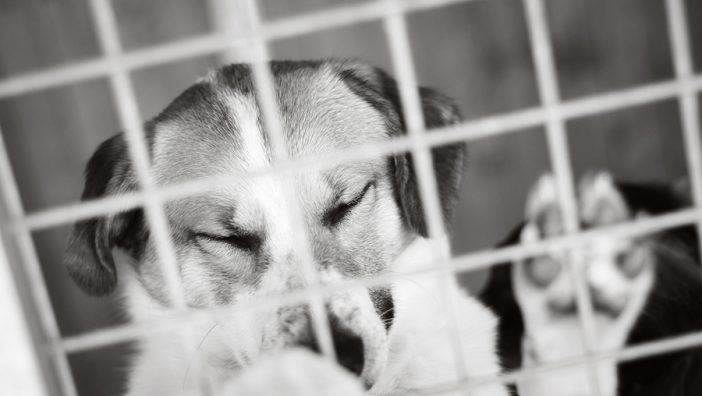 An article caught my eye the other day. It told the story of a vet, Jian Zhicheng, who worked at an animal shelter in Taiwan. She had euthanized 700 animals in two years – many of whom were healthy and perfectly adoptable. The fact was there was no space to keep them and no one to want them. She worked hard to promote adoption over buying. But animal rights activists threatened her and called her a butcher.
She took her own life. Distraught by the overwhelming burden of euthanizing animals who have nowhere else to go and being labeled nothing short of a killer by her fellow humans, she injected herself with euthanasia drugs from the shelter.
This story hit me hard. Anger swelled inside me: this woman's life has needlessly ended. She took on the weight of other people's criticism, the weight of solving a problem that came to feel insurmountable.  The problem that Jian Zhicheng faced is one that many, many shelters in our own country face daily. Too many animals, not enough homes.
Having worked in animal shelters, I have heard no end of criticism of the "kill shelter." I have seen the distrustful glint in the eyes of the public and even volunteers. I guarantee that if you're an average member of the public, you hear the words 'kill shelter' and a shiver runs down your spine. You automatically think of a horrible place filled with horrible people that murder animals rather than try to find them a home.
Let's break it down, okay?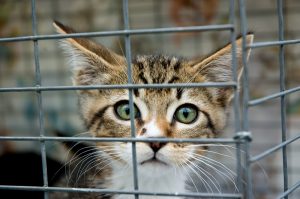 Kill shelters are in truth open admission shelters. An open admission shelter is required to take in whatever animal crosses its doorstep. Let's say they have space for 100 dogs and 100 cats.  On Monday, they start out the week with 80 dogs and 80 cats. Someone comes in to surrender their 13-year-old golden retriever that has lived with them forever. They're moving and can't be burdened by an arthritic dog with a weak bladder any more. Right behind the golden comes a mama dog with a litter of 6 puppies. Twenty minutes later, two dogs that were adopted on Saturday have been brought back because they peed inside the house. Three cats come in – all from the same place – their owner died and the daughter wants nothing to do with litter boxes. Two 1-year-old labs are dropped off – baby on the way so no more time for high-energy dogs.  A litter of kittens come in with their mama, still nursing. Five minutes later, another litter of kittens come in but there's no mama – and they're only four weeks old. So, we're up to 86 dog kennels needed (the pups stay with mama in one kennel) and 84 cat kennels (the motherless kittens have been frantically placed with the last available kitten foster). Whew. Still space, right?
Then the animal control officers come in. Officer One has brought in  7 cats – three from traps and four abandoned – and 4 dogs, all without collars, tags or microchips. Officer Two has brought in 3 more dogs who were reported for chasing chickens. Officer Three has been very busy – 2 abandoned kittens, 3 cats roaming at large and 9 stray dogs nosing through the trash at the landfill. That brings our grand total up to 102 dogs (plus the puppies with their mama) and 96 cats. Two dogs more than the shelter can hold. A rolling cage is wheeled into the laundry room to hold one of the dogs – a chihuahua shaking with fear. A staff member takes home the elderly golden retriever to administer meds and free up a kennel.
It's only Monday. And the shelter has room for 4 more cats and no more dogs. And yet Tuesday will come with more dogs and more cats. Followed by Wednesday with more dogs and more cats and a couple of parakeets.
Potential adopters stroll up and down the aisles, peering into kennels. The mutt with a gentle soul and good manners is given barely a glance as one couple shakes their heads and leave, complaining that there were no yorkies. or pomeranians. or westies.
A young woman brings her son to see the animals, only to turn right around and leave when she finds out it's a 'kill shelter.' She pauses just long enough to look over her shoulder in disgust at the front desk workers, her gaze saying,"How can you be so cruel?"
Another potential adopter wants a dog who is housebroken and already knows commands for sit, stay, lay down, shake, roll over, play dead. Yet another wants a puppy and the puppy must be fluffy. The little pittie-hound mix pups are totally ignored.
In the background, a shelter worker crosses her fingers that her favorite, a 10-year-old border collie with a heart murmur, weak hips and the sweetest disposition will finally find a home. She's been here a long time – longer than she has any right to be.
Thursday comes. Adoptions were good this week but with so many owner surrenders and strays, the shelter is at capacity – technically over if you count the three rolling cages stuffed into the back hallway to hold the three little dogs who did not get along with their family's new puppy.
It is euthanasia day.
Who gets to live and who will die?
And who are the people behind that grim decision?
They are the ones who everyday open their hearts to the sure prospect of hope mingled with a bitter disappointment. They are the ones who look past the mange, the stinky ears, the overgrown nails, the tangled hair to see animals who were created with intention by God. They see the souls – the sometimes gentle, sometimes fearful question in the eyes of those animals: is it going to be better now?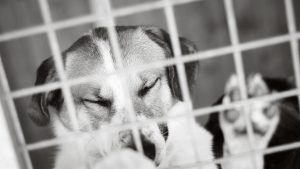 As they bathe 6-week-old puppies, frail from blood loss because they have been covered in so many fleas, these shelter workers vow silently to show these creatures that yes, it is going to be better now. When officers bring in an emaciated dog, abandoned inside a kennel for weeks – they passionately swear that yes, it is going to be better now. When a recently adopted dog is picked up as a stray and the 'owner' says to just keep him, the worker who did the adoption kneels down in front of those questioning eyes and promises, it will be better.
And when it isn't – when no one chooses them, when the shelter runs out of space – their hearts break completely. And these workers go home and smile for their families and try to bury the guilt they feel that they were not able to help that one. and that one. and that one.
The ugly truth of the animal shelter isn't the workers pulling up the syringe of pentobarbital. It isn't the shelter director who is agonizing in his office about the high intake and low adoption rate as he brainstorms new ways to attract potential adopters.
It's you.
The person who thinks it's fine for their intact male dog to roam the neighborhood, spawning litter after litter of unwanted puppies. Puppies that end up at the shelter for someone else to deal with.
The person who thinks they'll make big bucks by backyard breeding … until the inbreeding starts creating puppies with deformities … puppies no one wants. Puppies that end up at the shelter for someone else to deal with.
The person who spends $500 on the puppy for sale in the back of the truck at Wal-mart, encouraging that backyard breeder to keep right on breeding, never knowing the mama lives a mostly neglected life in a filthy cage outside until she becomes so covered in mammary tumors that she ends up at the shelter for someone else to deal with.
The person who takes that puppy home and loses interest once the puppy reaches 7 months old and starts digging or chewing or barking – time to drop her off at the shelter for someone else to deal with.
The person who decides they'd like to travel more and it's time to dump their senior dog, the one with lumps and sores, at the shelter for someone else to deal with.
The hunter who abandons the gun-shy dog on a back road, driving away in a cloud of dust, leaving him for someone else to deal with.
The nice middle-class family who refuses to get their dog spayed and complains when a wandering intact male leaves her with a litter of unwanted puppies. Puppies that end up at the shelter for someone else to deal with.
The person who hides behind a computer screen and leaves nasty messages, calling the shelter employees cruel, cold, unfeeling … all while petting the dog they purchased from a pet shop – shelter mutts are for someone else to deal with.
The person who complains that too much of their tax money has gone to the shelter – how could they possibly want to increase their budget for things like spay & neuter clinics or humane education or microchipping? That should be left for someone else to deal with.
The person who complains about the massive and daunting problem of animal welfare in this country … without offering any solution or any help. That's for someone else to deal with.
For someone else to deal with.
The ugly truth is that so many people want to pass off their responsibility to someone else, anyone else. That's why animal shelters exist. The emotional burden of what happens to those unwanted animals is passed off too – to sit squarely on the shoulders of the shelter workers and the volunteers and the rescues trying their damnedest to make a difference, to save lives.
The ugly truth is there is no easy answer. The real answer is simple but it is so hard because it requires persistence and endurance – there is no instant gratification. The only answer is spay and neuter. Pet overpopulation is an overwhelming problem and the only way to solve it is by reducing the population. Right now, society's answer has been to reduce the population on the back end – i.e. killing. According to the Humane Society of the United States, 2.4 million adoptable cats and dogs are euthanized every year – that's an animal every 13 seconds. The ASPCA reports a higher estimate of 2.7 million euthanized animals per year.
That's madness, isn't it?
Let's change that.
Spay and neuter your pets – there's no excuse for Rex to be accidentally spreading unknown litters around the neighborhood.
Adopt, don't shop – shelter pets have every bit as much love to give as one from a breeder.
If you must buy, do your due diligence and fully inspect the premises of the breeder. See where mama lives full-time, not just when buyers come by. Ask about mama's vet care. Ask for references.
Accept responsibility for the animal that you brought into your family. Dogs and cats don't speak our language – they have to learn what we ask of them and that requires patience and consistency from you. They want to love you and that requires attention from you. They will get sick, they will get hurt, they may be inconvenient to care for – but that's what you signed up for when you picked out the puppy with the waggly tail and the kitten with the fluffball fur.
If you do none of these things, then do this at least – look closely at those shelter workers and think – THINK- about the pain they willingly take on every day because someone else chose not to hold up their end of the bargain. And swallow the criticism that can float so easily to the surface. They are in the trenches – and what's more, they repeatedly choose to be there because if not them, then who?
And that is the thought of every committed person involved in animal sheltering – if not me, then who?
The views and opinions expressed in this article are those of the author and do not necessarily reflect the position of the

DrAndyRoark.com

editorial team.
---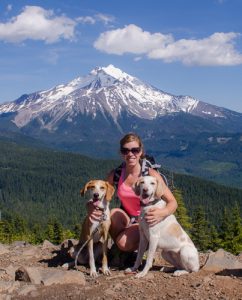 ABOUT THE AUTHOR
Heather Hunt is a writer based out of Corvallis, Oregon. Having worked for open-admission shelters on both coasts, she has seen the nitty gritty of the animal sheltering community – both the good and the bad but mostly the good. She is a proud foster failure, sharing her home with five rescue hounds (and her patient husband). You can read more of her writing atwww.thesimplelens.com.