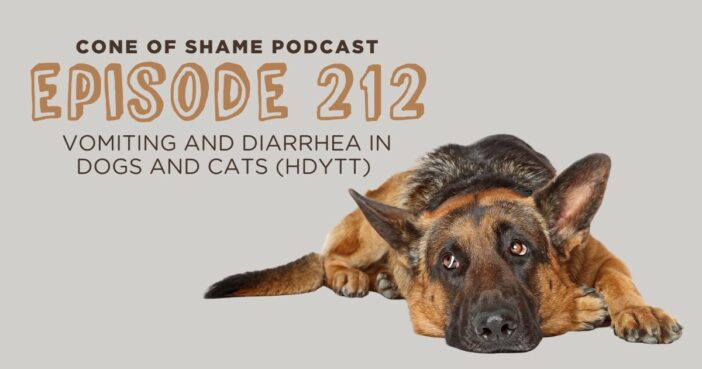 This week, veterinary internal medicine specialist Dr. Alison Manchester joins the podcast to break down diagnostic and treatment approaches for your vomiting and diarrhea cases. Drs. Manchester and Roark discuss both dogs and cats, and review best practices for working these cases up and managing them efficiently and effectively. This is a fantastic refresher episode packed full of pearls of wisdom!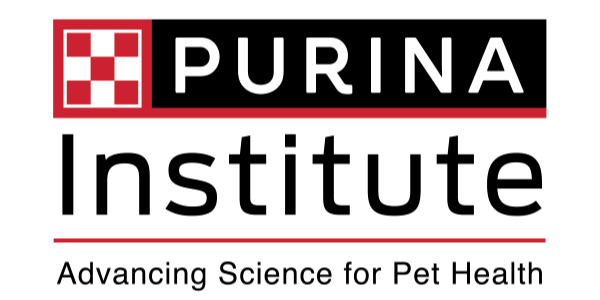 This episode is brought to you ad-free by The Purina Institute!
LINKS
Purina Clinical Nutrition Handbook
CentreSquare: https://www.purinainstitute.com/centresquare
Purina Institute: https://www.purinainstitute.com/
ABOUT OUR GUEST
Alison Manchester grew up in Rochester, NY and studied art history at Tufts University before veterinary school at Cornell. After an internship at the University of Wisconsin, she completed her Internal Medicine training at Colorado State University. Dr. Manchester became board-certified by the ACVIM in 2018. She is currently a post-doctoral fellow CSU, serving time on clinics and working on a PhD focused on immune dysregulation in dogs with chronic intestinal inflammation. Her studies involve utilizing novel platforms and non-invasive samples to expand understanding of the gastrointestinal tract in health and disease. When not in the lab or the clinic, she enjoys hiking, cooking, reading fiction, listening to music, and spending time with loved ones in Downeast Maine.
---
EPISODE TRANSCRIPT
Dr. Andy Roark:
Gang, this episode of the Cone of Shame Veterinary Podcast is brought to you ad free by our friends at Purina Institute. Gang, if you haven't checked out Purina Institute in a while, you definitely should because one, they have fan freaking fantastic educational resources over there, and two, they just released their handbook of canine and feline clinical nutrition and they're giving it away for free. That's right. You can head over to Pur Institute or I'll put a direct link down their show notes. Just go grab yourself a copy. Guys, this is a massive, awesome resource. I have interviewed a number of the authors of different chapters recently in the podcast and they're putting those episodes out and they, they're really good. So anyway, guys, this is a great resource, totally free for you. Why would you not have it for yourself, for your practice? Check it out. Link in the show notes. Gang, let's get into this episode.
Kelsey Beth Carpenter:
(Singing) This is your show. We're glad you're here. We want to help you in your veterinary career. Welcome to the Cone of Shame with Dr. Andy Roark.
Dr. Andy Roark:
Welcome to the podcast, Dr. Allison Manchester. Thanks for being here.
Dr. Alison Manchester:
Yeah, thanks for having me.
Dr. Andy Roark:
Oh, it is my pleasure. I am so glad to have you on the podcast. For those who don't know, you are a boarded internal medicine specialist, veterinary internal medicine specialist. You did your residency at Colorado State where you are doing a post-doctoral fellowship right now in one health. Your area of expertise is gastrointestinal immunology. You study. I like things like I b D in dogs and cats and Okay, good. I'm not oversimplifying. Great. Yep. You have a book chapter in the new Purina clinical Nutrition handbook that's coming out and I think that you are, you're an interesting person and hi, I have a case that I wanted to ask you about. Is that okay? Yeah,
Dr. Alison Manchester:
Let's go for it. All
Dr. Andy Roark:
Right, cool. So you study I B d, I love the immunology component of gastroenteritis, things like that. So I have a case, lemme just start out wide. I have a German Shepherd, a three year old German Shepherd named Puccini, his owner, we'll call him Pucci, and he presented with soft stools for about three days and he's, he'd been out, he'd been on a walk, he'd had some soft stools, things like that. And then this morning he's come back and he ate breakfast and then he vomited about two, three hours after breakfast. And the owners are bringing him in. They're kind of having the stress thing because they're like, we're moving, we've got the house in boxes. Is he going to be throwing up the whole way? Yeah, it it's really that. And so they've come in and they're kind of like, question one is why is this happening? Question two is what do we do about it? Is this something that going to be a problem? So anyway, I know a lot of people see these cases. I always like to make sure that I'm doing the best that I can do. Allison Manchester, how do you treat that?
Dr. Alison Manchester:
Yeah, so that is just a classic constellation of signs that we see on the clinic here day in and day out. And not that we have a one size fits all approach, but there are some commonalities in terms of looking at these types of patients and next steps. So typically as an internal medicine person trying to be methodical and slow and it actually is really important to get the full picture. So Puccini's, bigger story, we're going to hear these details about the kind of presenting complaint, what was in the vomitus, anything changing in his environment. Yeah, we already know his house is in disarray. That's going to impact a lot of dogs, especially ones that are a little kind of more on the anxious spectrum. But yeah, really want to delve into that kind of acute history. And then what is puccini's bigger picture? Is he a dog that struggles with these things? Is he a dog? That's been completely fine and this hit him totally out of the blue. So yeah, I always tell our students here at C S U and medicine patients, we really get about 80, 90% of our kind of clinical reasoning picture from that history and the physical exam. We can do other diagnostics on top of that, but we're going to have a really good idea of which way we're going to go, which path we're going to take just based on a good history and a physical exam. So
Dr. Andy Roark:
You mentioned I it's cone of safety here, but you mentioned vomitous composition. What is it, what am I looking for? I mean other than the obvious of is this regurgitation or is this vomit? Are there specific things that are indicators to you where you say, well, I really want to know about this or this is going to guide me in a different way. Help me just get my head around that, make sure I'm not missing something.
Dr. Alison Manchester:
No. Yeah, great question and super important to take the step back and try to discern is it regurgitation or vomiting? And that isn't always the easiest thing to do, but a lot of owners will just say blanket vomiting. And then you delve in, was it more passive? Was there an abdominal component? Did he seem surprised by it just coming out of his mouth? But once we have that material that comes out looking at it and everyone always has their phone attached to them now, so often I'll get pictures sent to me, but kind of hints what might I think so would be interesting to me. She said he vomited about three hours after breakfast. Was it undigested kibble? That's making me think more of a delayed gastric emptying or maybe it actually was regurgitant. Is it just kind of foamy saliva and grass? Okay, he's not feeling well.
Or some reason people always ask me, why do Z grass, I'm not sure, don't think I'm going to answer that with my PhD, but might generally take it as a sign that they're not feeling well. Otherwise kind of more red flags would be, is there blood, is it bright red, are there coffee grounds, black blood clots? That's going to be a big red flag in my head and say, okay, I'm going to investigate this patient a bit further. Do I think this is some impending hemorrhagic gastroenteritis type thing? Another thing, thinking of my parents' golden retriever, is there a foreign body? Is there a sock in the vomitus? Yeah, at least for dogs. And then for cats, again, is it kind of undigested kibble? Was there a big massive hairball in there? And again, presence of blood. I'm going to be a little more intensive in my workup and attention to that case.
Dr. Andy Roark:
So your expertise is in sort of chronic conditions it seems in everything that I've seen from you talk to me, I know this, I didn't lay this in this case, but talk to me a little bit about how chronicity plays into your approach. When do you start reaching for more advanced diagnostics, things like that. If is it, let's say that I have Poochie. Let's say the Poochie comes back in three months and we've had another episode of some soft stools and some vomiting. Are you still going to be like, well, it's been three months, let's patch him up again. At what point do you start to say, Hey, I think there may be more of a reason to dig deeper here. So walk me through your thought process in that regard, if you don't mind. Yeah,
Dr. Alison Manchester:
That's another great question because I think a lot of these patients when we look back retrospectively, you're start looking at the medical records, you're like, oh, this really is more of a pattern. These aren't these just one off things. And I'm probably a little biased because the ones that make it to see me at Colorado State are those ones that it's become more and more frequent. But if we look at the textbook would say it's a chronic condition when it happens for greater than three weeks duration. However, we know just in people, so many of these signs are not necessarily horrible every day for three weeks, but maybe they have two bad days every two weeks. To me, when I start seeing that more than a few days, every month is characterized by some frustrating and potentially worrisome GI signs. That's when I'm really saying, I think this is something longer term that instead of being reactionary, could we do something more proactive like a diet change, other management changes to potentially prevent those recurrent episodes.
Dr. Andy Roark:
That makes sense.
Dr. Alison Manchester:
That might all be related.
Dr. Andy Roark:
Oh yeah, absolutely. Can we turn to the left for a second and you can show me your toolbox as far as the diagnostics and how you start to work these cases out. And maybe just start to lay on the tools that veterinarians have at their disposal from the first, Hey, let's just get a fecal examination all the way up to biopsies or beyond. What are those tools that you kind of just start to lay out? And we're obviously not going to use them all on bucci here, but just so I can kind of see how do you start to organize your levels of intervention?
Dr. Alison Manchester:
Yeah, great question and just interrupt me if I start getting in the weeds, but starting off when I see the patient in the room, I'm going to say, are you sick or are you Well, and that again, I'm going to make that decision based on my history and my physical exam. So there's a lot of acute gastroenteritis patients kind of shockingly when I think about how I would feel if I was puking and yep, God forbid having diarrhea. But a lot of the patients widen their tail panting. They're not showing those obvious signs, those red flags, things like shock and obvious dehydration. So how are their C R T, how are their pulse quality? A lot of these dogs are a little tachycardic in the clinic, especially cats as well, just due to stress. But I guess maybe a more objective thing to try to help make that distinction sick versus, well, degree of dehydration would be the body weight.
So you've seen this patient before, let's just check their weight. Are they down a keg and a half in that in Puccini? Ugh, that makes me think maybe you did have a substantial degree of loss. So right there, for my physical and body weight, I can get a pretty good kind of initial minimum database, especially your outwardly well patient. I'm always going to give them a little bit of a benefit of the doubt, assuming there is some dehydration there. When the owner tells me, yeah, they've bombed three times, they haven't been going to the water bowl, they had diarrhea. But in terms of next diagnostic workups, that really is kind of a fork in the road when sick versus, well, if you have a well patient you might be fine stopping at your physical exam, maybe you have that fecal sample, submit that out for parasitology, realizing that most parasitic infections don't typically present with this dramatic h my brains out have a lot of diarrhea sort of thing.
Not wrong to look for parasitism, especially if the animal's not on preventatives and depending on where you live in the country, not even wrong to prescribe some fen benol once they're eating again to de-worm them. But otherwise, yeah, so that's kind of our well patient if you want to do a little something, but maybe not your full C C chem ua, maybe you start with a pcv, total solids and maybe urine specific gravity. I find the U S G is a really underutilized tool, but you know, see that patient, you're a little worried but you see their PCV solids is kind of within range. Their U S G is 10 40. You're like, okay, your body is doing what it should do in the face of a little bit of dehydration and maybe I feel good sending them home with a bland diet. Maybe a little subcutaneous fluids, depending on kind of how suspicious I am of a mechanical obstruction senia injection might help them feel better more quickly.
So those are the kind of things I'm thinking about. If we're going down that well patient tracked, if we have signs thinking this patient is actually starting to suffer and have some adverse consequences from these GI losses and kind of signs pointing that way would be blood in the vomit, potentially blood in the stool though I think a little bit of blood, frank blood in the stool can be part of a run of the mill colitis gastroenteritis. But again, things we would think about. We do our physical exam, do we think those pulses are a little bit thready? Are they being more tachycardic? They look dumpy in the exam room, then I'm really going to try to tuck the owner into letting me do some diagnostics and kind of getting that minimum database of the CBC chem and a urinalysis, at least a UA is going to be really important to help us say, do we think this is the blood work looks pretty normal and it's just probably going more towards that acute gastroenteritis versus, oh, the bilirubin's a little elevated, they've got a real leukocytosis or even worse, a neutropenia that's going to put me down more.
Okay, there's probably something else going on and I need to look into that before I feel comfortable making a serious diagnostic or treatment plan for this dog. Again, I think sometimes it gets a little confusing with some of our clinicians here, how do we use imaging the best in these patients? And I think it's important to remember our pros and cons of our x-rays and our ultrasound. Ultrasound is awesome. A lot of us have a machine right there. We stick the pro bon ultrasound's friend is fluid, so we can see fluids really easily. We have free abdominal fluid. Okay, that's something we probably want to sample that's going down more of the more intensive workup. I'm a little worried about it. No free fluid feeling better realizing we haven't seen too much about our other kind of big elephant in the room with these, especially vomiting patients being mechanical obstruction.
And that's where our x-rays are really our friend and gas is helpful with x-rays. Gas is our friend for x-rays and we can kind of try to interpret that gas pattern to see how concerned are we for mechanical obstruction because that's again another big fork in the road. Can I manage this patient or do I need to call someone who's much more skilled in the operating room and maybe giving seres up acute fluids really could be contraindicated if they're truly vomiting because they ate that plastic toy and it's not going to come out on its own.
Dr. Andy Roark:
I love this. This is so, such a simple distinction of x-rays, love, gas and ultrasound lows, fluid. I'm like, oh, I mean of course it does, but that just, I've never heard it just laid down like that. I really like that you've hit on this thing twice. I want to come back and sort of talk to you about it. Can you break down for me a little bit of your red light, green light onnia specifically and when I started out in practice, Sarnia was a new drug and I really got hammered over the head of, you know, need to be really careful because if they have an obstruction and you give 'em this anti-nausea drug, you can really make things harder. But Allison, I have not knocked on wood. I have not seen any problems in my clinical career. And again, and I'm not saying I intentionally do this, but I have a hundred percent given a dog senia and had them continue to vomit. And every time that's happened I've been like, that's it. He's obstructed. You need to come back in. And I'd be right if they keep storing up. I worry that I've gotten a little bit nonchalant I guess about it. What if he's obstructed, we give Cerenia, he's probably just going to keep throwing up and then we'll we'll know. Talk to me about that approach and what is your red light, green light, because you've mentioned it twice of being careful with this.
Dr. Alison Manchester:
Yeah, I definitely kind of came into it and have that baseline similar approach with could it be contraindicated? We're masking the signs that would tell us this animal needs more attention. I would agree with you in my experience, generally they're going to quote vomit through senia if it's yeah, a pathological obstruction. And yet do I do an x-ray on every single patient I give senia that's vomiting. No, I don't. I'm completely honest.
Dr. Andy Roark:
No, I love that you said that because that that's where I was. I was wondering where we were going and I'm like, I do a lot of that, but I also love your distinction of is this sick or well? And I'll say, well it seems well, but she's vomiting. I'm going to do this anti-nausea medication. I'm going to treat it outpatient, but I'm not taking an x-ray because she seems well. So I really liked your distinction of that.
Dr. Alison Manchester:
And I think it goes back to the patient too. Being on internal medicine, I do get to know my patients pretty well cause I see them. If I don't cure their disease, I end up seeing them a lot. But most owners have a pretty good sense, is this a dog that just swallows things? What is its access to things? Are there kids in the house? Are there a lot of socks hanging around? If it's like a 14 year old, one of my patients I was talking to this morning, 14 year old terrier who lives in his same house, he has no teeth. Do I really think he ate something and he's obstructed and that's why he vomited midnight last night. No. So mom actually gave serenia at 4:00 AM and we're going to move forward. But kind of taking into looking at your patient, talking to the owner and just being honest with them.
Say we're going to do this. There's a slight chance this could happen. I guess in that patient you give senia, maybe they don't vomit, but they're still refusing to eat anything and they just, maybe they're drooling or lip smacking. Those are the ones I look at where I'm like, wow, maybe the Cerenia really masked that kind of vomiting reflex, but there's still something going on and maybe 24 hours you say, okay, sorry, you got to get x-rays, now we just have to check this box and make sure that's not what we're dealing with because I have You're always haunted by the cases that fueled you. Yes, and I have had patients that we did the ultrasound, didn't see an obstruction, then a week later that turns out what it was. So you know, don't want to change your practice because of one patient, but at the same time, X-rays pretty safe, a few hundred bucks playing the risks and benefits. If they don't kind of get better in that initial 24 hours, we rehydrated them. We feel like with an acute gastroenteritis it should be better now. Okay. You've earned more diagnostics. I
Dr. Andy Roark:
Really loved how you kind of laid out the diagnostics. So this is really great. Let's pivot a little bit in the time we have left and I want you to do this again for me with your treatment options start starting with just very minimal up to getting more aggressive. How, help me figure out when you start to reach for a prescription diet, for example, when do you reach for a probiotic? When do you start to reach for metronidazole? If you do that, what are the other tools in your toolbox and how do you lay 'em out to look at 'em and decide what you're going to do?
Dr. Alison Manchester:
Yeah, so I think a lot of times with these patients, less is more and we can deal a lot with simple things and if you can imagine maybe I anth anthropomorphized too much, but when you or I are feeling sick, whether we went out to a restaurant or picked up something from our kid or something, a lot of times the last thing you want to do is take anything by mouth. We're going to start with these basic principles. So luckily with veterinary patients or the challenge would be we can't always explain to them we're going to start off slow and just take small sips of water and she wants some ice cubes so we can help them along boost that hydration, which I think is always going to be our friend subq fluid. So that's often where I'm starting in these patients realizing that if you talk to a criticalist, I might say, well is this patient truly dehydrated?
I would admit no, if it dog is functioning, cat is functioning kidneys, they only vomited a little bit, yeah, they're probably not profoundly dehydrated. However, I think when patients are not feeling well, a little extra electrolytes, a little extra fluid can be our friend. So I'm often thinking, provided they don't have any massive contraindications to additional fluids like they're about to break with congestive heart failure, I'm often thinking of subcutaneous fluids in these patients. It's easy to do, you can get 'em out the door, they're going to absorb that within the next six, 12 hours and hopefully that's going to kind of help put them on a path to recovery even if they're not eating right away. Apart from fluids, I would say I often am recommending a bland diet in that initial period and that is kind of tailored to the individual patient. So if the owners just want something easy and they can just go home, they've got a busy lifestyle, I'll send 'em home with a few cans of something like Purina ien or hills id.
Do we have exact studies to tell you which exact diet is best? Do we need to be low fat in the dogs? Not, we don't have any studies. I would say I typically air on the lower fat end for dogs and possibly that's kind of coming from some rationale that is there a component of pancreatitis that low fat might help with. Also, we know that lower fat, higher moisture fluids are going to clear the stomach more quickly. So hopefully they'll eat a little bit, it'll get moved on the reaction it should go and that can make them feel better and make them want to eat a few hours later. So recommending the owners do small frequent meals of something bland. That can also be some boiled rice and chicken boiled lean bee for Turkey and potato, things like that. Of course we want to be careful feeding home prepared diets that are unbalanced for any extended period of time, but really 24, 48 hours. Hopefully the nutritionist won't get mad at me for saying this, but I've really not worried about that. And I think it's how do we tell if these animals are feeling better? Are they acting normal? The vomiting stopped. The stools might take a few days to normalize, but if the patient's not eating, I think that's a real sign that something's wrong. And if we can jumpstart that appetite with something more enticing that's bland, something home prepared, I think that's really helpful in a lot of cases.
Dr. Andy Roark:
Well the clients, the, there's an emotional component to it too, right? They come in and they're like, I have been doing the chicken and rice and I don't want to say that's a mistake or stop doing that. And they go, can I go along with this? At least in the short term or have them start to mix another thing. So I like your 24, 48 hours. I go, okay, it's not hurting it. It lets them feel involved and we can work with this. So I like that you validated that
Dr. Alison Manchester:
And a lot of times, like you said, it is upsetting. It's upsetting to yourself, vomit. So if you see your best friend puking all throughout the night, yeah, that's awful. How bad they feel. So if we can slowly reintroduce food and think about when you or I feel sick, yeah, I'm not going straight back to Culvers and getting a milkshake and a burger, right? I'm going to start, oh, a piece of toast. How did that feel? Maybe a banana and just kind of take it stepwise and then hopefully gradually we can reintroduce their diet, normal diet over a period of three to five days or something. Other kind of helpful things. Again, we talked about senia a bit. I try to stay away from prolonged courses of senia because I want to see is the disease getting better or am I just sort of shutting down the vomiting center?
Have I really addressed something? Has the dog recovered on its own with time? Yeah, I honestly don't use a ton of other, we do prescribe here in the hospital a lot of ondansetron, which to me is much better drug given. It has really poor bioavailability for dogs and cats given orally. So to me I think it's pretty much a waste of money to send home in a pill form. If you really think you need that second anti-medic, then the owner can give subq injections. I suppose that could be it, but I would say in the vast majority of my patients, if an anti-medic is going to work, sorea works quite well. Yeah, so we've been talking really a lot more about the vomiting side. The diarrhea is often what lasts longer and is more upsetting to owners, especially if say they live in a condo or an apartment or have a lot of carpet in their house.
So what can we do there? I think that bland diet can be our friend. If it's more digestible, that might kind of just lessen the work on the GI tract and slow down motility. Otherwise, I often am kind of experimenting with a probiotic or with a little bit of illium fiber. I would say neither of those are necessarily a magic bullet for every patient, but sometimes that illium can kind of add a little bit of bulk to the stool. I always do start lower on the dosing because you can imagine just a ton, big influx of fiber can result in things we don't want gas, flatulence, bloating, things like that. So fiber can be your friend. And then let's say we're getting into day four or five, the dog seems well, seems happy it's eating, it's bouncing around, but it's like having to go out in the middle of the night.
I am not opposed to having them try a dose of Imodium loperamide and seeing if that can sort of stop break the cycle by slowing down motility in that distal gut and seeing if that can kind of reset things. But I do think probably the most important thing is to let owners know kind of a realistic expectation and realize, okay, your dog had liquid diarrhea yesterday. It's probably not going to go back to a fecal score of two tomorrow. It's going to take some time for things to reset. So let's try the bland diet. I'll give you this probiotic. Maybe we'll even also deworm them, but just try to stay with us and not panic in that immediate 72 hours because things were really bad. It's going to take a little bit of time for that gut to recover and reset itself.
Dr. Andy Roark:
Yeah. Okay. This all makes sense. We're getting short on time, but I have to ask you this. You didn't even mention the old standard Metron all ta. Talk to me a little bit about that because this is something I think a lot about. There's a lot of us sort of started our careers you like that was the go-to for diarrhea. We're thinking a lot more about an anti antibacterial stewardship now, things like that. I think it's interesting that it never passed your lips. Where is there a line for that for you? Are you like, no, I'm pretty much kind of past this. Where do antibiotics play into therapy for you at all? And if so, at what point? Yeah,
Dr. Alison Manchester:
They do. I'm not going to sit here and say never use antibiotics. They're categorically horrible. No antibiotics can be lifesaving. However, I think we are clinicians, we're the experts in the room with the owners. So we're going to explain to them what are our triggers that we're going to reach for the antibiotic. And I think we can reduce and hone in on the cases that might really need it versus using it as kind of like a blanket anti-diarrhea drug. And that would be because at the end of the day, the vast majority of these patients do not have a bacterial and that requires this kind of big bludgeon of a drug, metronidazole or even tylosin. It's really going to wipe out pretty much all of the anaerobic bacteria in the gut and most of those bacteria are actually beneficial to the patients. So I would say in general, I'm not reaching for antibiotics in acute diarrhea or vomiting cases because I am concerned maybe, yeah, it stops the GI motility, it makes the stool more normal, maybe temporarily.
I think it does help. And we have some placebo controlled studies to say it would shorten the duration of diarrhea. Other studies show it's no different than placebo or probiotic, but when might I actually think a dog truly needs it. I think that would be in your sick dog. You get that C B, C, the dog is neutropenic. Oh yeah, a hundred percent. That dog is going to get antibiotics because they can't protect themselves. However, potentially they need something more broad spectrum that would get more kind of gram-negative coverage and gram positive like a clavox instead of just going for the anaerobics with metronidazole. Otherwise, I would say, yeah, signs of sepsis, signs of shock, or is there something out the patient that makes me think they're not going to be able to defend themselves besides neutropenia. So the fever, are they diabetic? Are they on a lot of immunosuppressive drugs?
I would say otherwise though, I'm going to try to spare them from that kind of big insult on the gut microbiome by kind of withholding antibiotics and treating with more things that have a less potential to do harm. Because I would say, yeah, potentially the metronidazole helps and then five days later they're totally fine. I just worried have we now created a more unstable microbiome, but then they're back in a month later and then they're back three months later. Is that something that we kind of set the stage for because of all these repeated insults to the microbiome? I don't have a study to tell you that some evidence that people would suggest that could be a risk factor for later in the life problems. But I would say let's try to use them when we need them and rely more on diet fiber or probiotics, hydration and see if we can reduce our use of those kind of indiscriminate use of antibiotics.
Dr. Andy Roark:
Dr. Allison Manchester, you are amazing. Thank you so much for being here. I appreciate your time real fast. Are there any favorite resources that you have for people who are interested in this topic that you would point us to?
Dr. Alison Manchester:
Yeah, so as we kind of talked about in the top of the hour with the new book from Purina, the Clinical Nutrition Handbook, I think that has a lot of short chapters with kind of really practical advice. Sometimes you do want to sit back on your pouch and read something super detailed and science heavy. But this book I think is really a nice practice guideline and goes into more specific topic like colitis, like regurgitation, like acute pancreatitis. So I'm excited for that to come out. I often will admit I go on VIN and look at kind of conference proceedings. Cause I find a lot of really practical and concise to the point information from experts that's really up to date. So those are the kind of two places I would look.
Dr. Andy Roark:
I love it. Well, thank you so much. Where can people follow you? Where can they send you questions if they have 'em? Yeah,
Dr. Alison Manchester:
And I always love to hear from people about their cases. Even if, you know, say, Hey, what you said, I do something totally different. Honestly, I'd learn a ton from that sort of debate and conversation. So you could find me through Colorado State website and just my email would be alison dot manchester call state.edu and that's a L I S O N. And I would really, I love hearing from people. I have a few clinical trials currently enrolling. So if you have any patients in the kind of northern Colorado front reach area, don't hesitate to reach out.
Dr. Andy Roark:
Awesome. Thanks so much guys. Thanks for being here. Take care of yourselves.
Dr. Alison Manchester:
Thanks so much. See you.
Dr. Andy Roark:
And that's what we got for you guys. I hope you enjoyed it. I hope you got something out of it. Thanks again to Purina Institute for making this possible and also for their handbook of canine and feline clinical nutrition guys linked to grab that for free in the show notes. You don't want to miss it. It's a wonderful resource, something great that they're doing for the profession. So anyway, check it out. I'll talk to you later on. Have a great day.