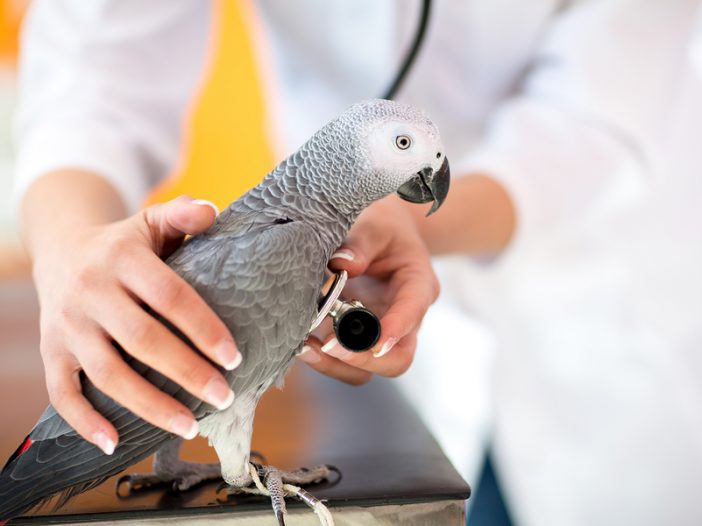 Yesterday I received a client's email that was as interesting as it was disturbing.
I became a life coach for veterinarians because the people in our profession are stressed out, overworked and underpaid. They have many daily stresses that "normal" people, like our clients, do not understand. They are peed on, pooped on, bitten, scratched, and disrespected by pets and people alike. They are yelled at by clients who wait 30 minutes to be seen because the person in front of them waited a week to bring in their pet that now is in an emergent situation.
Veterinarians are yelled at by people who want them to schedule a last-minute appointment 10 minutes before closing so they do not have to go to an emergency clinic on a Friday evening. If the receptionists try to send them to an emergency clinic (the equivalent of urgent care for people) they get angry and demand to be seen. Veterinarians stay after hours most evenings to return phone calls to clients who often either don't answer the phone or yell at them because they didn't call earlier. They have friends and family call or text on their days off asking for free advice when the veterinarian should be spending time with their families. Veterinarians drive into the clinic to check on pets late at night or on the weekends if clients refuse to take their pets to a more appropriate 24-hour center because you want to save them money.
Back to the interesting email. It said, "I am extremely disappointed in your charges for service. We are seniors living on a fixed income." The client then listed the three charges that he incurred for his very ill parrot when the couple visited the hospital three times in the last four months. He listed each visit, and the charges that he paid, then listed the total. The last line of the email said, "please look into this and adjust payment to a reasonable amount."
So, this begs the question, "what is a reasonable amount?"
What should you pay for a veterinarian's services who studied eight years in college and spent $40,000 to $50,000 per year to learn everything they need to know to treat your pet? What do veterinarians deserve to be paid in order to eat, live and have the money to pay back their $100,000s of student loan debt? When that veterinarian attends continuing education each year, often paying for it out of pocket – to get special training in exotic medicine, what should they charge? How much to learn to interpret the blood tests and treat the disease that they see in your parrot?
What should the veterinary hospital charge to purchase the supplies that are used to draw and process the blood? What should they charge for the $30,000 blood machines and $60,000 radiograph machines that are in hospital so you can get quick results? What about the building rent, the $500 per month electric bills, and the heat and air conditioning that you enjoy when you are in our office?
What should we charge to pay the 28 employees? To provide their medical insurance, payroll taxes, vacation pay, sick leave, uniforms and medical training? How much is reasonable to charge to pay the people that answer your calls, return your emails, pay bills, schedule appointments, clean the office, mow the lawn, scoop the dog poop that your pets leave in our garden? How much is reasonable to pay the people that clean the bathrooms that are provided for you to use when you are in our office?
How much is reasonable?
I will answer this email in a kind professional manner because I know that this person does not understand anything about veterinary medicine. I will, however, ask him what he thinks is reasonable and will be very interested in his answer.
Veterinarians and the people that work for us are underpaid and overworked.
What is a reasonable amount? A lot more than we actually charge.
Perhaps tomorrow, I should raise prices.
The views and opinions expressed in this article are those of the author and do not necessarily reflect the position of the DrAndyRoark.com editorial team.
---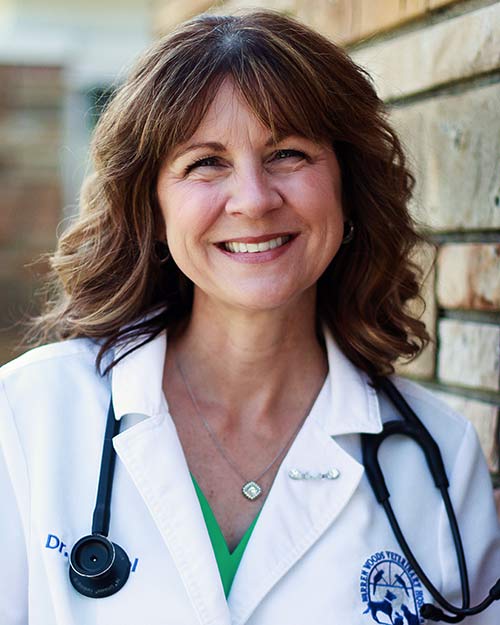 ABOUT THE AUTHOR
Dr. Cappel works as a small animal and exotic pet veterinarian, certified leadership and life coach. She has been a practice owner for over 20 years running a five doctor veterinary practice in Warren, Michigan. She authors a weekly blog, "The Veterinary Life with Dr. Julie Cappel" and a weekly Podcast, "The Veterinary Life Coach Podcast." She has works published in DVM 360, Firstline and The Michigan Veterinarian. She has served on multiple veterinary committees, school boards and was an executive committee member for the Southeastern Michigan Veterinary Medical Association serving as their president in 2006. She has also served on the Michigan Veterinary Medical Association executive board serving as their president in 2015 and continues to work as an advisor for the MVMA "A team," MVMA Power of Ten group and on several other committees.