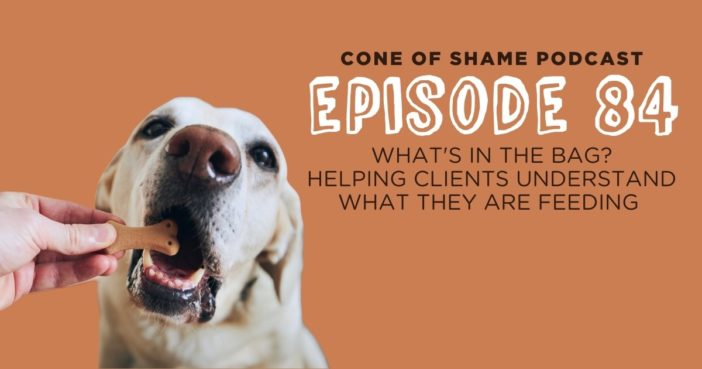 How do you talk to pet owners about what they are feeding their pets when they are buying brands you've never heard of?? The pet food market has exploded and dedicated pet owners are buying diets off the internet with no real idea of what they are getting. How do we, as veterinary professionals, make sense of it all? What do we say? How do we support our patients and validate their owners? Dr. Andy Roark sits down with veterinary nutritionist and generally amazing person Dr. Jackie Parr to find out. Let's get into this episode!
LINKS
Skills in 90 – Level Up Your Practice Photos: unchartedvet.com/upcoming-events/
Secret Sauce to Optimizing workflow: unchartedvet.com/upcoming-events/
Dr. Andy Roark Swag: drandyroark.com/swag
All Links: linktr.ee/UnchartedVet
ABOUT OUR GUEST
Dr. Jackie Parr BScH, DVM, MSc, Dip ACVN – When Bruno the chocolate lab was found after 27 days in the bottom of an abandoned well, Dr. Jackie Parr was one of the people he desperately needed. Refeeding syndrome, muscle loss, dangerously fluctuating electrolyte levels and more were all part of a language Dr. Parr intimately understood. After 14 years of specialized veterinary nutritional study, Bruno was exactly the kind of patient she had been preparing for.
And that's how it's always been for Dr. Jackie Parr: complete immersion in the science of veterinary nutrition as a means to an important end – for all the Bruno's of the world.
A Board Certified Veterinary Nutritionist TM, and festooned with veterinary and academic designations that speak to a passion for science and animal care that borders on obsession, Dr. Parr is among the elite where animal nutrition is concerned. A natural educator, Dr. Parr is widely sought after in professional veterinarian circles as both a public speaker, and as a specialist for consults on the most unique and emergent nutritional cases. She is a passionate nutrition advocate and an accessible expert with feet planted firmly in both the academic and practical worlds of specialized nutritional medicine.
For more information: www.kibblequeen.com
Editor: Dustin Bays
www.baysbrass.com
@Bays4Bays Twitter/Instagram