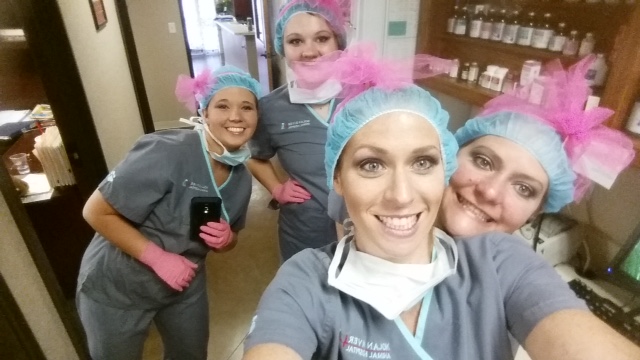 When you're passionate about something, need to raise awareness and want to change the world, there's really only one thing you can do –
A parody music video of Meghan Trainor's "All About That Bass".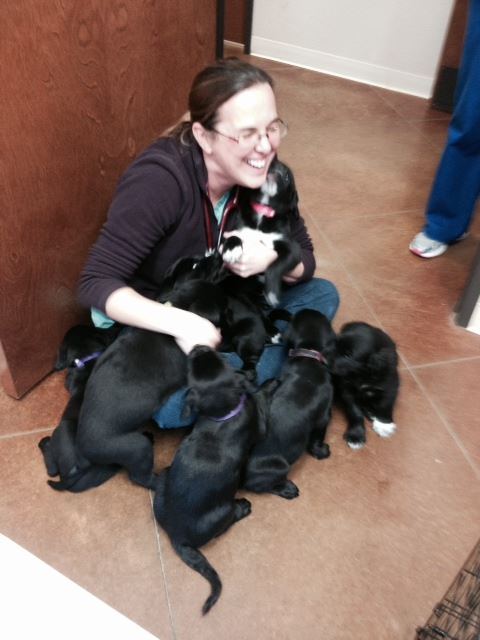 Last week, the team at Nolan River Animal Hospital launched this lyrical juggernaut, and it's been racking up views ever since. As a fan of bad puns, parody, and pet population control, I took a few moments to go 'fan boy' and then reached out for an interview with Dr. Renee Brockett, who stars. Here's what we talked about.
AR: Why did you make the video?
RB: I was looking for a new, fun way to get the message about spay/neuter out. I was also thinking outside of the box with regards to marketing. I noticed when we posted personal things to social media we would get much more engagement. From a business standpoint I learned soon after opening the practice that you were judged not always on your quality of medicine, but often on your social interactions. People want to see the human side of their vet. They want to know that he or she is a real person. Someone who can be silly and not take themselves too serious.  We were trying to make a video that highlighted a real problem, but in a way that didn't make you want to drown your tears in a half gallon of Blue Bell ice cream (which you can't even do anymore since the great Blue Bell famine of 2015).
AR: How did you get the staff on board?
RB: Tequila…… Just kidding. Honestly, I have a great staff that is open to trying new things. The silliness you saw on the video is not really that far out of character for any of us. We use humor to offset some of the compassion fatigue commonly experienced in a vet practice. The staff also understands the importance of using social media in a positive way to grow the practice. This leads to higher salaries, better benefits and possibly international stardom! An added benefit of making the video was that we had a lot of fun and it was a team building experience.
AR: What gave you the idea?
RB: A friend of mine and I had written a song parody when the ebola scare occurred. It was called Waitin' on Ebola (parody of Brad Paisley's Waitin' on a Woman). It was a lot of fun to do, but we never followed up with it. So I knew I could write a song parody. Also I had seen some song parodies done on youtube by a group of dental students. I thought why hasn't a vet done this?
As far as how this specific song came to be….You're guess is as good as mine. I have 2 daughters, ages 11 and 6, and they love the Meghan Trainor song All About That Bass. I remember singing the song in my head and suddenly it changed from bass to spay. I put pen to paper and within about a week had a pretty catchy tune. I found a great recording studio and they put me in touch with an amazing videographer.   It turned out better than I could have ever imagined thanks to my staff, the recording studio and the videographer.