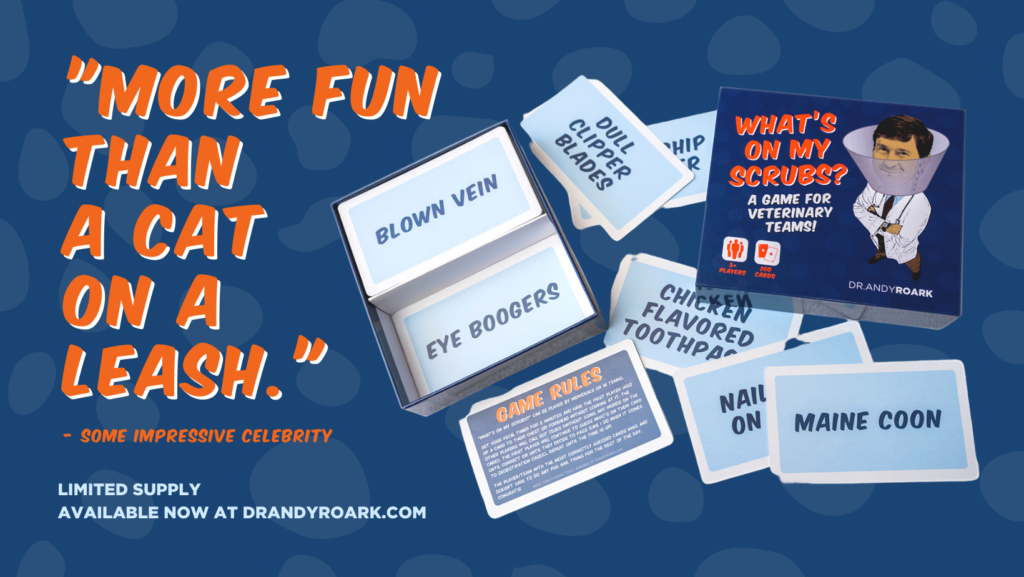 Make Staff Meetings Fun Again!
What's On My Scrubs? is a fun, new guessing game from Dr. Andy Roark and his team about all things vet med!
Hold up a card (without looking at it) and get ready for non-stop laughs when you ask, What's On My Scrubs? This is a whole new breed of team-building activity. With answers like "anal glands" and "mistaking a nipple for a tick," your team will race against the fecal timer to guess the words they're wearing based on their teammate's clues.
It's the perfect game for your next team meeting or holiday party! Play time is as long as you want it to be, so you could even get in a round or two over your lunch break.