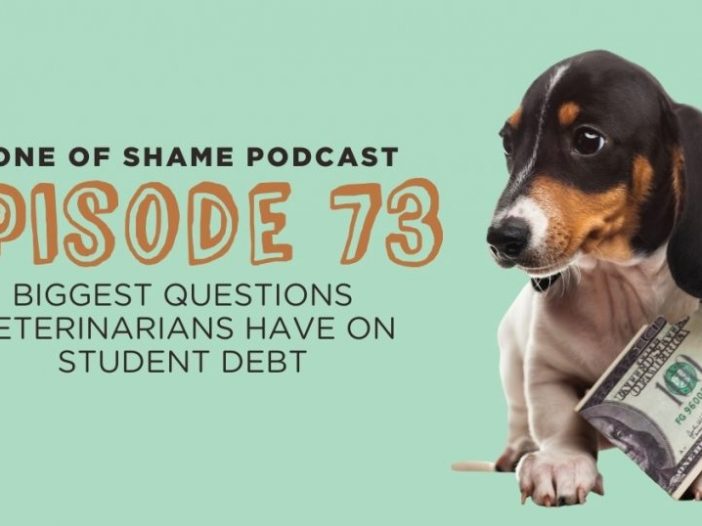 This week, Dr. Andy Roark talks with veterinarian and financial coach Dr. Meredith Jones about the Debt-Free Vets Facebook group and Veterinary Financial Summit she has co-founded. They discuss financial literacy in vet medicine and the most common and pressing questions veterinarians have on student debt.
TAKE-AWAYS FROM THE EPISODE
Studies are showing that student debt is affecting well-being.
Government is not investing in subsidized loans the same way they used to.
There are effectively two plans to pay off student debt.
Pay it off quickly (10 years or less)
Income driven repayment plan
Use debt-income ratio to determine which plan is going to work best for you.
Student loan consultants do exist and can help you.
There's no one right way to do this.
Financial Success doesn't look the same for everyone.
---
LINKS
Uncharted April Conference (VIRTUAL): unchartedvet.com/uvvc2021/
Dr. Andy Roark Swag: drandyroark.com/swag
RELATED EPISODES
COS 006: New Research on Gender Pay Gaps & Life Choices in Veterinary Medicine
https://soundcloud.com/coneofshameshow/cos-006-dr-sam
UVP 109: Asking For A Raise
https://soundcloud.com/unchartedpodcast/uvp-127final
UVP 035: What to Ask in a Job Interview
https://soundcloud.com/unchartedpodcast/uvp-035
UVP 088: Is It Time to Quit My Dream Job
https://soundcloud.com/unchartedpodcast/uvp-087
ABOUT OUR GUEST
Dr. Meredith Jones is an emergency veterinarian who lives in the Richmond, VA area. She is a self-professed "money nerd" who has a passion for financial education. In 2016, she completed training to become a financial coach and founded the Debt-Free Vets Facebook group. She is a co-founder of Veterinary Financial Summit, a financial conference and online community for veterinary professionals.
Editor: Dustin Bays
www.baysbrass.com
@Bays4Bays Twitter/Instagram