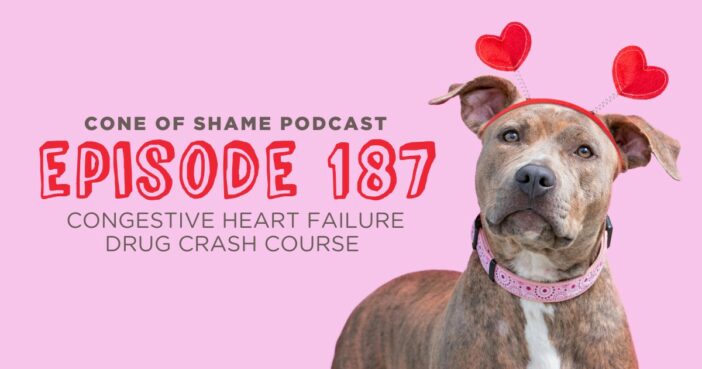 Veterinary cardiologist Dr. Anna McManamey joins the podcast to give us a quick and dirty refresher on the Congestive Heart Failure drugs just about every clinic is carrying. This is a great episode that is perfect for anyone who wants to dust off their cardiology drug knowledge and feel comfortable with the congestive heart failure tools on your vet clinic shelf.
Drugs Included in this episode:
Furosemide
Pimobendan
Clopidogrel
Atenolol
Amlodapine
Analypryl
Spironolactone
You can also listen to this episode on Apple Podcasts, Google Podcasts, Amazon Music, Soundcloud, YouTube or wherever you get your podcasts!
LINKS
Cardiac Education Group: https://cardiaceducationgroup.org/
Practice Managers' Summit – March 22, 2023: https://unchartedvet.com/upcoming-events/
Uncharted Veterinary Conference – April 20-22, 2023: https://unchartedvet.com/uvc-april-2023/
Dr. Andy Roark Exam Room Communication Tool Box Course: https://drandyroark.com/on-demand-staff-training/
Dr. Andy Roark Swag: drandyroark.com/shop
All Links: linktr.ee/DrAndyRoark
ABOUT OUR GUEST
Dr. McManamey (aka Dr. Mac) is a veterinary cardiologist. She received her degree of veterinary medicine from the University of Missouri. She then completed a rotating internship at the Ohio State University followed by an emergency and critical care internship at North Carolina State University. She finished her cardiology residency at North Carolina State University and became an ACVIM diplomate in 2021.
Dr. Mac is currently an assistant clinical professor at Purdue University in Indiana. Cardiology is her favorite subject because it can be made as simple or as complex as needed. Furthermore, every animal has a heart and that means Dr. Mac gets to work with all kinds of species. Her areas of interest within cardiology are echocardiogram, congenital heart disease and interventional procedures, as well as emergency management of cardiac disease. She has a very supportive and patient husband along with three canine fur-children, one of which had a patent ductus arteriosus (of course).
---
EPISODE TRANSCRIPT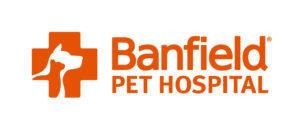 This podcast transcript is made possible thanks to a generous gift from Banfield Pet Hospital, which is striving to increase accessibility and inclusivity across the veterinary profession. Click here to learn more about Equity, Inclusion & Diversity at Banfield.
Dr. Andy Roark:
Welcome, everybody to the Cone of Shame Veterinary Podcast. I am your host, Dr. Andy Roark. Guys, I am here with the one and only, Dr. Anna McManamey, aka, Dr. Mack. She is a assistant clinical professor at Purdue. She's amazing. I love talking to her. Guys, I got her in for this episode of just running through my congestive heart failure medications. She's going to run through the cardiac medications on the shelf in relation to cardiac or to congestive heart failure, and just breaks down real quick. This is what you use this for, this is what I reach this for, this is what you pay attention for with this. Man, it is 15 minutes of just jam-packed education and pearls. So good, so useful, it's great for veterinarians, it's great for your technicians as well to listen to. Whether it's a refresher for you or it's just new information as you're learning your cardiac medicines, this is a great episode. I'm so thrilled. Guys, let's get into it.
Kelsey Beth Carpenter:
(singing) This is your show. We're glad you're here. We want to help you in your veterinary career. Welcome to the Cone of Shame with Dr. Andy Roark.
Dr. Andy Roark:
Welcome to the podcast, Dr. Anna McManamey. How are you?
Dr. Anna McManamey:
I'm good, Andy. How are you?
Dr. Andy Roark:
I'm so good. It's good to have you back, Dr. Mack. I love having you on the podcast. I'm super excited today, because I think we got one of these really, really, really useful episodes that people love. I wanted to run through the cardiac drugs in my clinic with you, and just a 100% get a refresher crash course of what's on the average vet clinic shelf. When do you use it? When do you not use it? Just like that. I think it's great. It's great review for me. I did this with Tasha McNerney on anesthesia drugs in the anesthesia crash cart recently, and I just loved it. It made me feel so resharpened, and I just want to do that with you. Is that okay?
Dr. Anna McManamey:
I'm so excited. It's great.
Dr. Andy Roark:
All right. Let's do it. Where do you start when you look at your average vet clinic cardiac drugs?
Dr. Anna McManamey:
Yeah. I think, for me, there's two categories that I would want to stock, and so being in the ivory tower, I'm very spoiled, like everything's at my fingertips. But when it comes down to what I need to have there, and then I would say for the category of congestive heart failure management, I would include drugs, first and foremost furosemide. That's going to be the go-to diuretic, it still is. Furosemide is also Lasix. It's given that name, because it lasts six hours in the bloodstream, so it's why it's given the name Lasix.
Dr. Andy Roark:
I had no idea.
Dr. Anna McManamey:
… and that goal… Yes.
Dr. Andy Roark:
I had no idea that was true.
Dr. Anna McManamey:
I didn't learn that till I was a resident. It's not common knowledge, but that's why it's called that. Furosemide, any of the semide drugs, those are going to be your loop diuretics. They're still the most effective diuretic that we have for treating congestive heart failure. The nice thing with furosemide is that it is oral, and as well as injectable. Having a bottle of injectable on your shelf, I think, is super important. You can give that subcutaneously, and you can give that intramuscularly, or you can give it IV.
Dr. Andy Roark:
Right.
Dr. Anna McManamey:
If I've got an animal that is clinical enough where they need oxygen support, I would recommend avoiding the subcutaneous dose. I would only do IV or IM, just because at that state, they're not really perfusing their subcuta. But it's nice, because you can give it any way you want and it'll work. It works quick. It's just still the best med.
Dr. Andy Roark:
Okay.
Dr. Anna McManamey:
Next one my list would be pimobendan, which I do vitamin P. I'm very obsessed with this drug, but pimobendan, especially in dogs. In the canine world, pimobendan or vetmedin is going to be the go-to next drug, for me. This is one that has proven time and time, and again to be beneficial for these dogs quality and quantity of life, in the state of congestive heart failure. It's even been shown to help these dogs, before CHF even happens, so a few reasons to keep it on the shelf, but this drug has two main mechanisms. It is classified as an inodilator. It's a positive inotrope, meaning it improves the contractility of the heart. It does this by basically causing more of a chance for the actin and myosin to meet cross-link, and form a crossbridge.
It's a calcium sensitizer which is unique, because it doesn't change the amount of calcium inside of the heart cell, which like digoxin was an old, tried, and true drug that does do that. The downside of increasing the amount of calcium in the cell is it's pro-arrhythmic. The benefit with pimobendan is that, it's less likely to develop arrhythmia secondary to the drug.
Dr. Andy Roark:
Gotcha.
Dr. Anna McManamey:
The other benefit is that it is an inodilator, so it's a vasodilator. It actually does decrease the afterload on the left ventricle, as well as sometimes the right ventricle, based on where it's going to cause vasodilation. Typically, it's the veins, so we don't see systemic hypotension developed with this drug, which is another benefit compared to something like an ACE inhibitor, for example. Two big reasons why I keep pimobendan high on my shelf, or should say low on my shelf, but high on my list, because it's something that's good for really any type of acquired canine heart disease, whether it's degenerative valve disease, or dilated cardiomyopathy.
I will use pimobendan in some cases of cat heart failure as well. If I had cat who has congestive heart failure, doesn't have a loud murmur, then I feel a little bit more comfortable using that drug. It is definitely considered off-label for that purpose, so you do have to have that conversation with your client. But if I have a cat, especially these older kitties that already have a degree of kidney disease, it's nice to conserve the amount of Lasix that I need for that patient, so that's my drug two.
Dr. Andy Roark:
Gotcha.
Dr. Anna McManamey:
And then staying on the cat theme, I would say, having clopidogrel or aspirin, something for blood thinning. Basically, cats that have congestive heart failure, they're going to have large atria. One of the side effects and risk factors for cats with big atria is aortic thromboembolism, so don't forget to add that treatment arm in there. We have evidence in the veterinary community that clopidogrel outperforms aspirin, so that's my choice is clopidogrel. There's injectable medications you can use as well, but clopidogrel is the easiest, I think, for most clients, and it's once a day, which is nice, and it's affordable.
And then the other thing for cats, I would say, I don't think it's as of much of an emergency drug, but would be things like atenolol, which is a beta blocker. We used to use this a lot more commonly in cats, until we found out that doing large retrospective studies, and even some smaller prospective studies, atenolol in the asymptomatic stage of heart disease in cats doesn't seem to correlate to longer survival. This all came from human medicine, but I do think there are still going to be some cats that will benefit from atenolol therapy. Those are usually cats that have loud heart murmurs, or cats that have tacky arrhythmias, so fast heart rates. Atenolol is also an anti-arrhythmic. It can be used for supraventricular arrhythmias as well as ventricular arrhythmias in the cat, and is usually pretty well-tolerated. I also will use atenolol in cases where it's got a cat that has a thyroid storm, so thyrotoxic heart disease, atenolol can be useful for those cats too.
Dr. Andy Roark:
Hey guys, I just want to jump in here with a quick update. Have you seen the Dr. Andy Roark team training courses yet? Guys, over drandyroark.com, I have got resources for people who want to work with their team. I have my angry client course, and I have my exam room toolbox course. These are great little modules that are made to be broken up, and popped into staff meetings, so that you can cover a quick topic about either dealing with angry clients, complaining clients, or to talk about different tools in working with clients in the exam room. Guys, this is fantastic. I've got discussion questions to ask your team, so they can talk about what they do, and just is a great way for everybody to see the same thing together, to talk about what works in the practice, and what they think is important, and just to get on the same page. Anyway, I hope you guys will check it out. It's over at drandyroark.com. I'll put a link in the show notes. Let's get back into this episode. Are you using atenolol in dogs at all?
Dr. Anna McManamey:
The only real indication for atenolol in dogs is obstructive heart disease. In dogs, the most common forms of obstructive heart disease are congenital, it's subaortic stenosis, and pulmonary stenosis. In those animals, the atenolol is purely myocardial protective. Usually, I'm using that in the asymptomatic stages, and then adding in a diuretic once they develop congestive heart failure. But it's rarely going to be a drug that I am pulling off in case of an emergency, if that makes sense.
Dr. Andy Roark:
Yeah.
Dr. Anna McManamey:
Usually, the cardiologist's rule is don't give a beta blocker to a vet patient. A patient that has active pulmonary edema, or pleural effusion, you probably run a greater risk of just worsening their heart contractility, and lowering their heart rate when they need those things in that emergency setting, but still one, I think, is worth having around.
Dr. Andy Roark:
Okay, perfect.
Dr. Anna McManamey:
And then the final one I have really is just in case is, but is amlodipine. This is a blood pressure medication. It is a calcium channel blocker. It really acts preferentially on the cardiovascular system, and just the vascular aspect. We don't really see changes to the heart itself with amlodipine, but out in the blood vessels, it causes vasodilation. This is another drug I can use in two ways. Both of them have the same goal. The goal is to decrease the afterload on the left ventricle. If you are a cat or a dog, and you have systemic hypertension, well, amlodipine will vasodilate your blood vessels, drop your systemic blood pressure, and that decreases the work on that left ventricle.
Conversely, if I have a dog that has really bad mitral valve disease, really a lot of mitral regurgitation, even if they're not textbook systemically hypertensive, so I'm talking about a blood pressure that's less than 160 millimeters of mercury systolic, but greater than one 120 millimeters of mercury systolic. A small window, but a lot of dogs fall in there. I might use a little dose of amlodipine to drop that afterload on the left ventricle, because whatever pressure is in that aorta is the pressure that left ventricle has to generate to get blood to go forward. It's this fun hemodynamic game I can play with severe mitral valve disease dogs. That can preserve the need for a lot of diuretics, and so I call it a fun hemodynamic game. I think other people are too.
Dr. Andy Roark:
No, I just love if that's how you see it. I'm like, hi, this is a person who loves their job. I love it.
Dr. Anna McManamey:
Yeah. It's just finding those balances, what can I manipulate to improve cardiac output? I would say, again, those big five drugs from me would furosemide, so my root diuretic pimobendan, my inodilator clopidogrel for kittycat, so it's a blood thinner to prevent ATE, and then amlodipine, and atenolol just on standby for those instances where they might come in handy. I think other drugs that I have to talk about, but I don't think have to be on your shelf for a quick grab are your ACE inhibitors, so the enalapril, vasopril, those pill drugs are very important to the long-term management of heart disease. These have definitely proven their use in congestive heart failure patients, long-term. Same thing goes with spironolactone, which is an aldosterone antagonist. The ACE inhibitor, and the spironolactone together do a really nice job blocking the RAS system.
Trying to prevent the formation of angiotensin II, and aldosterone, because both of those hormones are automatically activated in congestive heart failure. Ironically, they get upregulated when the patient is on a diuretic. We have two reasons the RAS system activates with congestive heart failure, the state of CHF, and the fact that we put them on a diuretic, so we need to suppress that system in order to have the best long-term prognosis. These drugs prevent the angiotensin II, and the aldosterone activity within the body. The reason cardiologists don't like those hormones is, because those both cause vasoconstriction. That increases afterload on the heart. They cause water retention, and sodium retention, which increases the preload to the heart. They have fibrotic mechanisms, so they actually cause fibrosis within the heart, the blood vessels, and even the kidney, the glomerulus. Chronic activation of these is maladaptive. Those are my [inaudible 00:13:26] drugs.
Dr. Andy Roark:
Gotcha.
Dr. Anna McManamey:
Yeah.
Dr. Andy Roark:
Gotcha. I love it. Can you give me some wisdom, some of your little pearls on dosage and frequency with Lasix? It feels like voodoo to me, where you kind of go, "I don't know, maybe a little bit more and I don't, let's just try six hours instead of eight." I know that some of it is more art and science, but help me. How do you get your head around that? And then when you're talking about adding your ACE inhibitor, and your spironolactone, stuff like that, I go, "How do I manage these things together?" Because I feel, it feels like a blunt instrument in my hand sometimes, Lasix specifically. Help me feel a little bit more, I don't know, a little more nuanced in that usage, please.
Dr. Anna McManamey:
Sure. It's a great question. I always teach, we always tell students, go look up the dose, and tell us what you want. But if you look up the dose of Furosemide, it's like one to four mg per kg, once to six times a day. There's such-
Dr. Andy Roark:
Yeah. It's huge.
Dr. Anna McManamey:
The nice thing with a diuretic is that it is a high-ceiling diuretic, so you just keep giving more until you get the effect that you want. If you overdo it, you just scale back.
Dr. Andy Roark:
Right.
Dr. Anna McManamey:
Really, it's very much an art, and a gut feeling. What I would say is a very standard starting place for Lasix therapy, I would say, in a dog, it's usually two milligrams per kilogram every 12 hours.
Dr. Andy Roark:
Okay.
Dr. Anna McManamey:
In a cat. We're usually a little bit more conservative. Again, most of them are a little bit older cats. They also might have underlying kidney disease, and their plasma volume volume is just different, so we usually do one mg per kg, every 12 hours. In cats, it's usually a pretty standard starting dose. I would say that, if I'm going to start a diuretic, that patient is either about to be in CHF, they have enough clinical signs, and enough concern, or they're already definitely in it.
When I start that medication, I'm not looking to take it away later. I've seen those protocols where you start them high, and then you taper them off of the drug. I don't think that's going to work for most of these patients. I pick a dose, I start there, and then really it's about teaching the client to count breathing rates at home, and use clinical signs, and your blood work as well as any imaging you can acquire to help you fine-tune that dose. What I do with my patients when I discharge them from the hospital, I say, "You have the diagnosis, it's CHF, congestive heart failure. We're going to start a diuretic." Again, two mg per kg BID for a dog, one mg per kg BID for a cat. I let them know this does increase urination, so they will be very thirsty, and they have to always provide water.
I also let them know that the medication takes effect about two hours after they get it orally, so they will really have to go potty about two and a halfish hours after it's given. That can save some of the 2:00 AM trips outside, if you don't give it at midnight. Those are the little pearls for the clients. And then really it's, are their breathing rates less than 40 when they're sleeping? Is the coughing improved? Are they eating? If they're doing those things, I'm happy with my dose. If the breathing rates are over 40 when they're sleeping, breaths a minute, if they're still coughing a lot, I would increase my dose by about 25%, over the course of the day. If that's still not helping, I'd say, "Probably, I need to get you back in, and see if we made an improvement radiographically of what's going on, or am I targeting the wrong thing, what have you?"
Typically, my recheck plans are radiographs, physical history, and then looking at renal panels. The view in creatinine and the electrolytes, those things help tell you if you're overdoing your drug. That helps me know if I need to scale back. I think using those two things together can help you make a more objective decision about what to do. But, in general, I start with that dose, two mg per kg BID for dog, one mg per kg, for cat BID, and then I go from there. If I'm not controlling clinical signs, I escalate my therapy by 25%, and that's what I do every time. There are some animals where I think, if they're older, more crunchy kidneys, I usually like to spread out my dosing a little bit more frequently. Instead of doing two doses in a day, see if they can do the same daily dose, but three times a day.
Dr. Andy Roark:
Gotcha.
Dr. Anna McManamey:
Maybe give the kidneys a little bit more of a break, and the body more time to recover that volume loss. And then really from there, we tend to start considering doses over eight mgs per kg per day. That's when we're in the, wow. These are really high doses of diuretics.
Dr. Andy Roark:
Gotcha.
Dr. Anna McManamey:
We either need to switch diuretics to a more potent one, or we need to escalate other therapies instead.
Dr. Andy Roark:
Gotcha. That totally makes sense. Man, this is fantastic. I really appreciate this. This was wonderful, wonderful, wonderful. It's a wonderful refresher. I really appreciate your time. Dr. Mack, you are an assistant clinical professor at Purdue. Where can people find you online? Where can they read more? Are there any resources that you are a huge fan of, in the field of cardiology, that you wish people knew about?
Dr. Anna McManamey:
Yeah. You can Google me, Anna McManamey. I would put Purdue with it, because the other Anna McManamey in the world is a beautiful blonde, bombshell bodybuilder from Australia. She's not me. I have a lot to live up to with that, yes. But Purdue, Anna McManamey, I'm on their website there. There may be some lingering stuff from the NC State as well. But that's probably the easiest way. I think in terms of resources, I am a big fan of the Cardiac Education Group, and I think I've mentioned that before on a podcast, but it is just cardiaceducationgroup.org. It is sponsored by BI, but it's really well put together. Many of my mentors help run that site. It's got great drug formularies for dogs, and cats. It has the doses, what pallet sizes they come in, which is also very helpful, I think, side effects. They've got practice cases. I just think it's a really good starting point. That and the VIN, I think are probably my favorite.
Dr. Andy Roark:
Yeah. Outstanding. I'll put links in the show notes for that. Thank you so much for being here.
Dr. Anna McManamey:
You're welcome. Thanks for having me.
Dr. Andy Roark:
That is our episode. Guys, I hope you enjoyed it. I hope you got something out of it. Special thanks to Dr. Mack for being here. Guys, if you enjoyed the podcast, leave me an honest review, wherever you get your podcasts. It really does help people find the show. If you're like, this is great, share it with your friends. Spread the learning love. Anyway, gang, take care of yourselves. Be well. I'll talk to you later on. Bye.