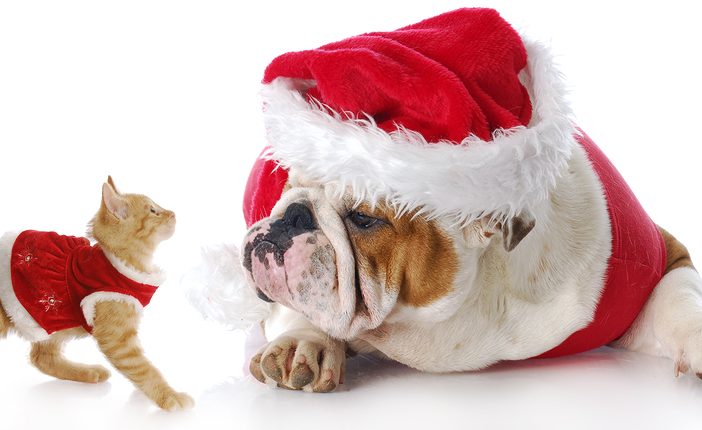 "Are you sure?" I replied when I found out. Tears rolled down my face. This had never happened in my career. How could I tell Tanner's family? I could not believe this was happening.
It's one of the hardest parts of my jobs as a veterinary cancer specialist. Clients who want to treat their dog or cat but cannot afford it. Treating cancer in pets can be really expensive. I always try to present a range of treatment options at a variety of costs. I am used negotiating which diagnostics might not be needed before we start treatment. I am used to discussing plan B, plan C and sometimes plan D for treatment. And then sometimes the no treatment option is picked because everything else too expensive. And even though I am used to it, it can be heartwrenching.
Treating a pet for cancer is not the right choice for everyone.  Tanner was just diagnosed with lymphoma. He is an 11 year old gorgeous Golden Retriever with a distinguished white muzzle. For Tanner's family, it wasn't that they did not want to treat his lymphoma. It wasn't the logistics or the almost 2 hour drive each way for treatment each week. It was the cost. I completely understood as I stood in the exam room. She was pregnant and she explained her husband was on strike. She was still working as a teacher but they also had another small child at home. Tears rolled down her face, and her mom's. Tanner looked at his owner, concerned about her sadness. They so wanted to treat with chemotherapy but they could not make the numbers crunch. It was decided. They would take some steroids home for him and recheck locally with their primary care veterinarian when needed. I thought it would be the last time I would see Tanner.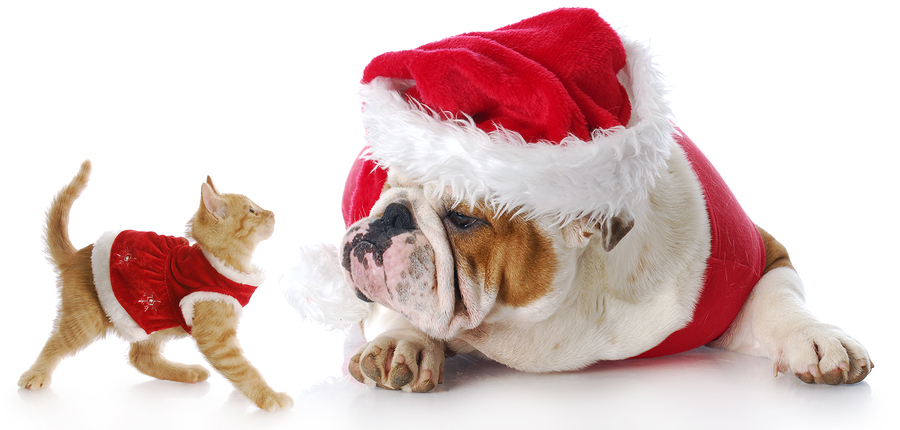 Even though lymphoma is an aggressive cancer, it is very treatable in dogs, treatment is very well tolerated and treatment makes a huge impact on a dog's survival time. Without treatment most dogs only live a month – it's devastating to tell owners that. Especially since the majority of dogs are still feeling normal with no symptoms at the time of diagnosis. Besides the swollen and enlarged lymph nodes, Tanner was pretty good – just one recent episode of vomiting. He wagged his tail throughout the appointment.
I explained with a 5-month weekly CHOP chemotherapy protocol, there was reason to be hopeful. Response rates are very high (>90%). Treatment increases the median survival from 1 month to 13 to 14 months. Eighty percent of dogs have no side effects from chemo and if they get them, they are usually mild and self-limiting, lasting just a few days. Most owners are so satisfied with their dog's quality of life on chemotherapy – and after. My motto is live longer, live well. And dogs treated with chemotherapy do both.
Tanner's family elected prednisone, a steroid. He should live about 2 to 3 months, I told mom as she cried. I educate clients to hold on starting prednisone until the decision to give chemotherapy is 110% off the table. It has been shown to make the chemo less effective.   As he walked past the Christmas trees in the waiting room, I knew this was not going to be a merry Christmas for Tanner's family.
Then late that night I was informed that an anonymous donor had decided to pay for his $9000 chemotherapy treatment. "Are you sure?" I replied when I found out. He had started prednisone this evening, and tomorrow was my last day in the clinic before the weekend. I called work at 11 pm and got mom's email and told her the good news. Tanner had a guardian angel. I hoped she would get the email and could somehow get Tanner back in to start chemotherapy in the morning. I could barely sleep.
First thing I did when I woke up was check for a reply. None. Disappointed, I guessed my email was in her Junk mailbox. I texted my nurses before work and asked them to call 1st thing when they got in. As I commuted into work, I anxiously waited.
"Are you sure?" Tanner's mom replied when she found out.  Tears rolled down her face. Her mom agreed to bring Tanner in to start her chemotherapy that morning. We all cried again, but tears of happiness. We are all in awe over the kindness and generosity of this anonymous donor. I was told the donor said, no one should be without their pet for holidays. Truly priceless.
The views and opinions expressed in this article are those of the author and do not necessarily reflect the position of the

DrAndyRoark.com

editorial team.
---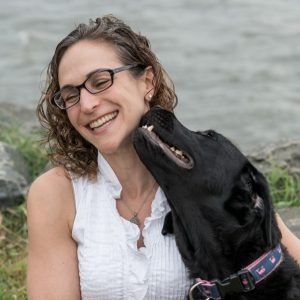 ABOUT THE AUTHOR
Dr. Sue Ettinger is a practicing veterinary cancer specialist, international speaker, book author, and is currently the head of the Oncology Department at the Animal Specialty & Emergency Center in the Hudson Valley, NY. She is one of approximately 400 board-certified specialists in medical oncology in North America. She received her veterinary training at Cornell University College of Veterinary Medicine. She completed her residency in medical oncology at the Animal Medical Center in NYC in 2003. She has recently won the Woof Pack Award for Exceptional Doctor Performance in the Northeast specialty region.
Also known as Dr Sue Cancer Vet®, Dr. Sue is the co-author of the Second Edition of The Dog Cancer Survival Guide, which is a best-selling book in small animal health for the last several years. She co-hosts the podcast The Pet Cancer Vet on radiopetlady.com. Dr. Sue is most passionate about raising cancer awareness, and she has developed "See Something, Do Something, Why Wait? Aspirate.®" to promote early cancer detection and diagnosis.
Dr Sue's popular Facebook page has over 31,000 fans. She can be found on social media at www.facebook.com/DrSueCancerVet and @DrSueCancerVet on Twitter.