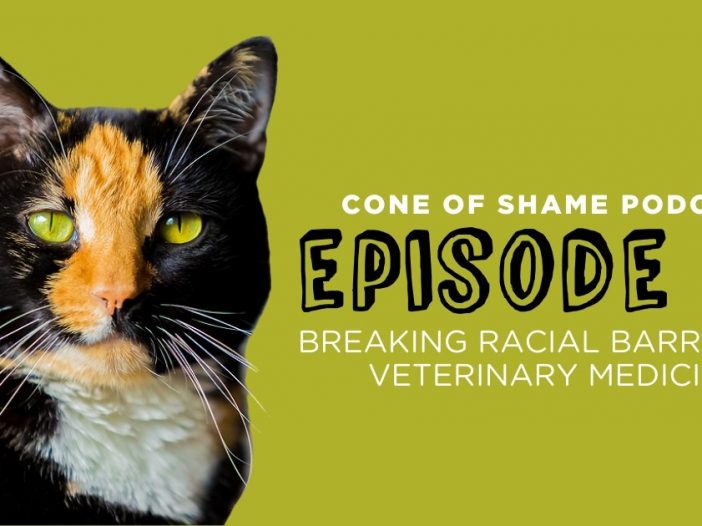 This week on the Cone…
Dr. Andy Roark talks with Dr. Tierra Price and Dr. Jeff Tinsley about their journeys to become young leaders in our profession and the experiences they have had making their way as Black veterinarians in a very White profession.
The views and opinions expressed in this article are those of the author and do not necessarily reflect the position of the DrAndyRoark.com editorial team.
---
ABOUT OUR GUESTS
Dr. Tierra Price is a recent graduate of Virginia-Maryland College of Veterinary Medicine, where she served as Vice President of her class and President of the Women's Veterinary Development Leadership Initiative. She is currently a Community Medicine veterinarian in Los Angeles, California, but has a wide variety of veterinary interests including emergency/critical care, surgery, public health and lab animal medicine. As a veterinary student, in 2018, Dr. Price founded BlackDVM Network, a community that connects Black veterinary professionals for mentorship and advancing veterinary medicine. This safe space provides educational and networking opportunities for its members as well as a sense of belonging. Dr. Price's commitment to highlighting Black veterinary professionals is directly related to her desire for a mentor she could identify with.In her free time, she loves dancing, yoga, reading and soaking up the sun. Most importantly, Dr. Price believes we should be able to show up
as our entire selves in our career. She hopes to inspire others with her drive, authenticity and confidence to boldly take on challenges in veterinary medicine.
Dr. Jeff Tinsley graduated from Vet school at Tuskegee University in 2017. He completed a Small Animal Rotating Internship in 2018 at the Blue Pearl of San Antonio, TX. He stayed in San Antonio for a year of General Practice, then moved to Louisville, KY for a one year Dermatology Specialty Internship with Animal Dermatology Clinic. He is now starting a Dermatology Residency and staying with ADC of Louisville for the next 3 years. Outside of vet med he enjoys supporting local restaurants, teaching crossfit and running with his dog "Renly".