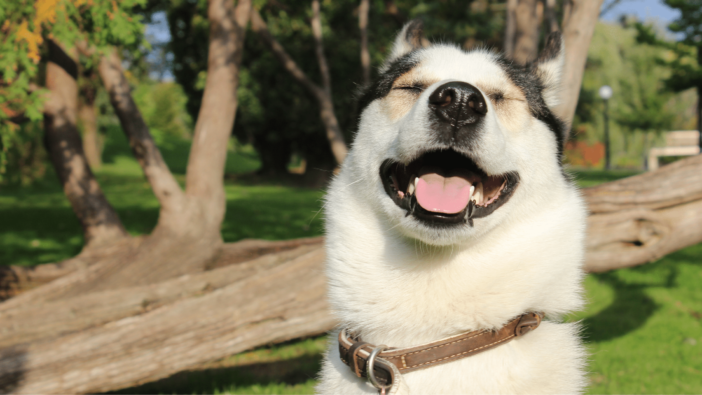 Have you ever felt that someone got you, like truly, deeply, at your core got you? You see, I have a superpower. Not the kind that headlines a major motion picture, or gets me on the B-list of the Avengers, or even their trusty sidekick. My superpower would qualify me for the Suicide Squad, and not one who actually makes it to the end of the movie, the ones who are the distraction and the comic relief.
My superpower, yes, I believe it is one, is popsicle stick humor. I could have paid my way through veterinary school writing those popsicle sticks, and that is at today's vet school costs. Not only can I instantaneously come up with a lame pun or joke, like cruciate tear lame, but I can give 5 back to back puns on topic. Clinics I have worked at have call any lame joke or pun, a "Sweitzer Joke." I have had pun-offs for fun. My friend once drew a cartoon of my brain with tons of filing cabinets, the size of the library of congress, filled with jokes and Olympic-level sprinters running around retrieving them. I felt sorry for those poor individuals as they were being worked as hard as grad students or interns (a topic for another time).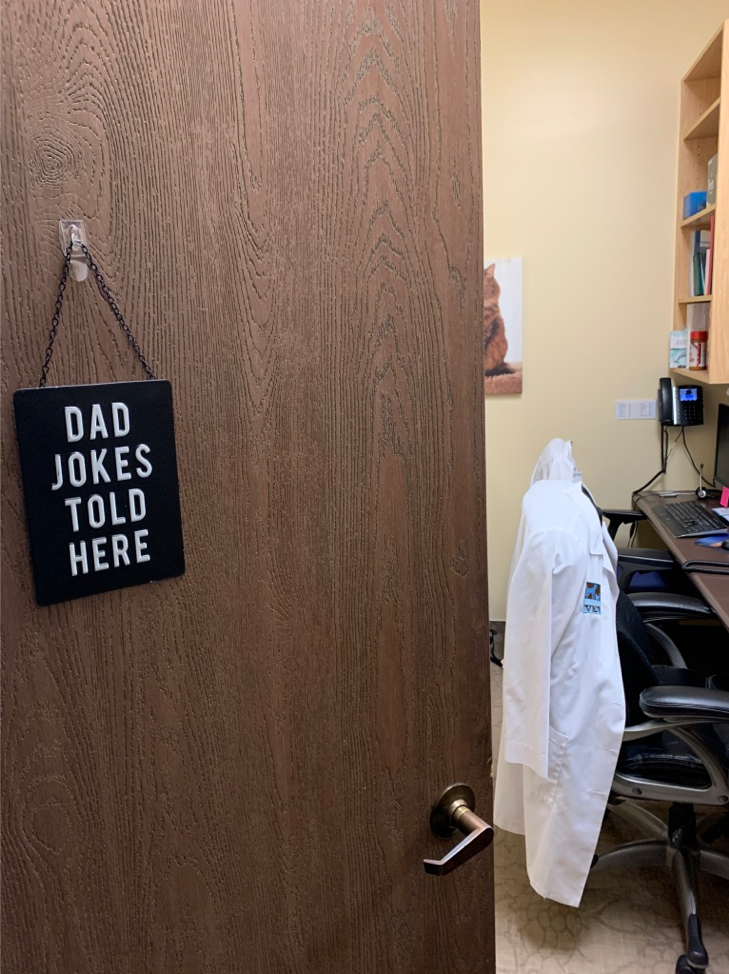 Some people appreciate my puns as they make the day go faster and lighten the emotional load of veterinary medicine. Some people tolerate my puns as part of accepting me. My current boss may roll her eyes sometimes and will giggle or chuckle at others, did something that speaks to my core, my superpower. She hung the following sign on the door to our doctor's office. The feeling of being understood, and appreciated, is so fulfilling. The feeling of being truly understood and appreciated, by your boss, PRICELESS (Though I think she bought the sign with VISA).
So often our brain focuses on our weaknesses, on our mistakes, and on what went wrong. We naturally all have a strong negativity bias so we can survive the sabretooth tiger around the next corner. The monsters of life may take many forms but the worst monster is our own mind. While trying to improve our flaws and avoid our mistakes may help us not to fail, but punishment rarely pushes us to the pinnacles of mental success. Reinforcement motivates us to continue our current efforts and pushes us to greater heights. Being not only accepted but celebrated for who you are is an incredible feeling and amazingly fulfilling.
So, what is your core strength, your superpower? Was there a time that you felt truly understood and appreciated? A time when you did something for someone else to make sure they knew how much you appreciate them.
---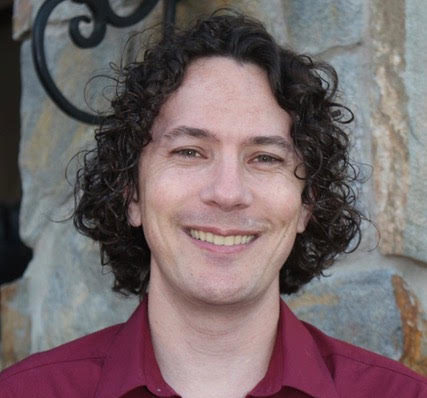 ABOUT THE AUTHOR
Dr. Jason Sweitzer has worked in veterinary medicine for two decades from assistant, to RVT, to DVM. He graduated from UC Davis with his DVM in 2009 with focuses on small and exotic animals, behavior, and business management. He has worked in general and specialty emergency practices as well as having been an Intern and Extern Director for one of the largest veterinary clinics in the country. He loves teaching and incorporating animal behavior and mental wellness into all that he does and sits on the Western University Dean's Clinical Site Advisory Counsel. He was a founding board member of Not One More Vet, Inc, and founded Not One More Vet Student. a non-profit devoted to mental health and suicide prevention in veterinary medicine including more than 20,000 veterinary professionals. He has lectured nationally on several topics. He believes laughter is the best medicine and proudly shares his "Dad" jokes.