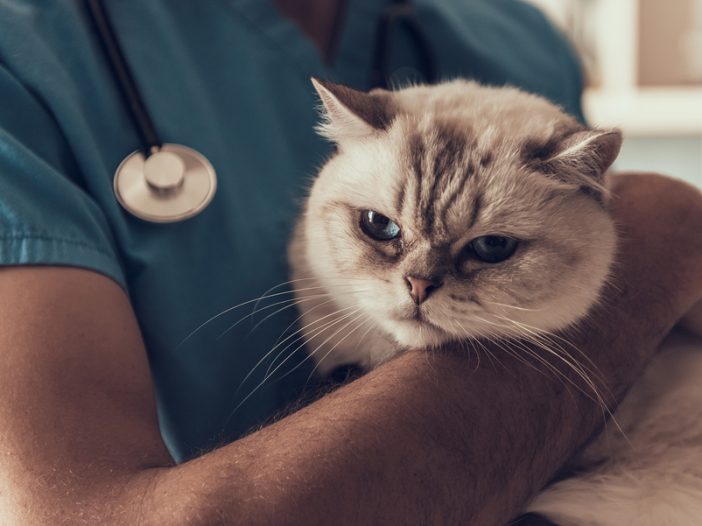 This article contains detailed discussion of suicide and suicide methods. If you are having thoughts of suicide, text 741-741 to connect with a trained crisis counselor right away or call the National Suicide Prevention Lifeline 1-800-273-TALK (8255)
The topic of suicide is a potential trigger for those struggling with feelings of guilt after the loss of a friend, colleague or loved one. If you are experiencing these emotions, please reach out for support. You may also find related resources here.
August 13th 2018 started just like any other Monday. I am the practice manager of a private clinic. I worked my way through starting as a kennel assistant, moving to room assistant, then bookkeeper and finally into practice manager. I have been with my clinic for 12 years.
In 2008, the practice owner had to bring one of her cats to live at the clinic due to his uncontrollable behavior. She had a baby at home and the cat would attack unprovoked. He had a brain injury from trauma at a young age. He was thrown off a bridge with a bag tied around one of his back legs, which she had to amputate.
He led a normal "clinic cat" life. He was allowed to roam the clinic, mostly in "the back," but ventured "upfront" every once in a while.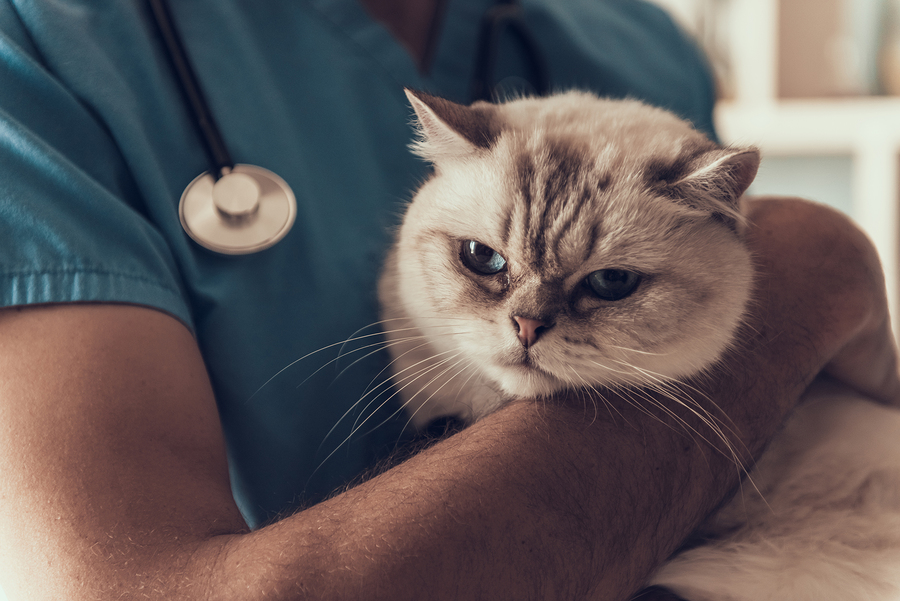 In February of 2018, the medical part of the business moved to a new location, leaving the boarding facility where it was. I was to stay at the boarding facility and run it. We boarded cats, dogs and some exotics. I had one assistant at the facility and she would be there when I ran over to the clinic for a few hours every day.
When the clinic moved, the practice owner left the cat with me at the boarding facility. He was my best friend. We spent a lot of time together. On weekends, I would work the kennels and we would take naps together in between shifts.
We would have "picnics" in the inside play area. We shared glasses of water, containers of yogurt and whatever else I was eating that he wanted. To say he was spoiled is an understatement. I loved him and I truly believed he knew how much. I also like to believe that he loved me.
On August 13th, 2018, everything changed. I left to go to the clinic. While I was there, the assistant called and said: "the cat is fine but you need to come back." My heart dropped. I drove back as fast as I could. When I got there, she said two of the dogs boarding had flipped the latch on the kennel door and attacked the cat. He was sitting in the corner with no visible wounds, no blood, but something looked off. He had a pocket where it looked like he had been given subcutaneous fluids. He got them once a week due to early kidney failure, but I hadn't given him the fluids that day. I got him in a carrier, loaded him up and headed back to the clinic. I called and told them I was on my way with him.
When I got there, we got him on the treatment table, the associate DVM looked him over, and the cat became agitated. They decided to do an X-ray just to make sure he didn't have any internal injuries, and to see if there was anything in that pocket. He blew up like a balloon. Neither of the two doctors in the room had seen anything like it before (they both have 20 plus years' experience). I went white when I saw him.
The dogs had punctured his trachea and his body was filling with air. They put needles in him to release the air they could and body wrapped him to keep it under control. For obvious reasons, he was sedated.
He stayed sedated until the next day when the practice owner and associate DVM attempted to repair the tear. It was the most stressful surgery I have been in. Probably because he was "my" cat.
He was on oxygen 24/7. We transferred him to the local emergency clinic each night, with instructions to call with any new developments. I soon learned what it's like to try to sleep expecting that dreaded call in the middle of the night. We picked him up each morning and took him back to our clinic for the day. I sat with him and watched those damn machines that were breathing for him.
It was August 16th, my day off, but I met the doctors at the clinic to pick up our boy up and take him to our clinic. I had every intention of just staying with him that day.
I held the oxygen mask on him, while the DVM was preparing drugs for him. The plan was to wean him off the oxygen throughout the day and attempt to get him to breathe on his own. At 9:50 that morning, the O2 tank was empty. I hadn't thought to check it before putting it on him. His pulse ox was going down quickly. I called his name. The doctor came over and tried to resuscitate but couldn't. Mouth to mouth wouldn't work because of the damage to the trachea, neither did chest compressions. She told me he was gone. I fell apart.
For four days I prayed to God not to take him from me. For three nights I slept very little. Just like that, my best friend left me.
Which brings me to why I am writing this. It turns out those two dogs had alerts on their charts that their kennel needed to have a lock on it because they could flip the latch. I missed it. I was the reason my best friend died.
I had some losses earlier in the year, and they broke my heart, but I was not responsible for them. I AM responsible for this.
I went home that day and sobbed. All I could think of was that I killed him. My carelessness cost a life. Not just a life, but my best friend's life. I didn't know how my practice owner could even look at me. He was, after all, her cat. Saying I'm sorry just didn't cut it.
That day I changed. I suffer from (non-diagnosed) depression and anxiety. This almost killed me. Literally. My thought process was not "I can't take it anymore," it was "I don't deserve to live."
It's a struggle every day to stay out of or veer away from the darkness that is in my head. Some days I'm more successful than others. When I'm not successful, the darkness can last for days or weeks and just get darker. The guilt I carry, I will carry for the rest of my life.
I'm still here. It has been a struggle. Every. Damn. Day. August 16th I probably would have died along with my best friend, but I am a fighter. The demons and darkness will NOT win. They get the upper hand at times, but I fight back and I fight hard.
The following Monday, a client who had a dog that frequently boarded with us came in. She didn't have the dog with her. She asked to talk to me. She told me that she just wanted to tell me in person that they had to euthanize their boy. He was a senior and it was just time. She thanked me for the care I gave him while he stayed with us and told me how grateful they were for the kindness I showed him and them when he started going downhill and couldn't get up or walk very well. The lady came directly from that euthanasia appointment. She and her husband flipped a coin to see who was "going to tell Dawn".
This is one reason I am still here. For all that I lost, and all the demons and darkness I fight, it's the people who truly know how much I care that keep me going. This is my passion. This is my reason.
When you think about suicide, don't always assume the person just can't take it anymore. Sometimes, we just think we don't deserve to live. But I do. YOU do. It may not seem like it at times but fight. FIGHT HARD! There are so many pets and pet parents out there that will thank you for sticking around.
My story is not ending. YOUR story should not end.
;
If you are having thoughts of suicide, text 741-741 to connect with a trained crisis counselor right away or call the National Suicide Prevention Lifeline 1-800-273-TALK (8255).
The views and opinions expressed in this article are those of the author and do not necessarily reflect the position of the DrAndyRoark.com editorial team.
ABOUT THE AUTHOR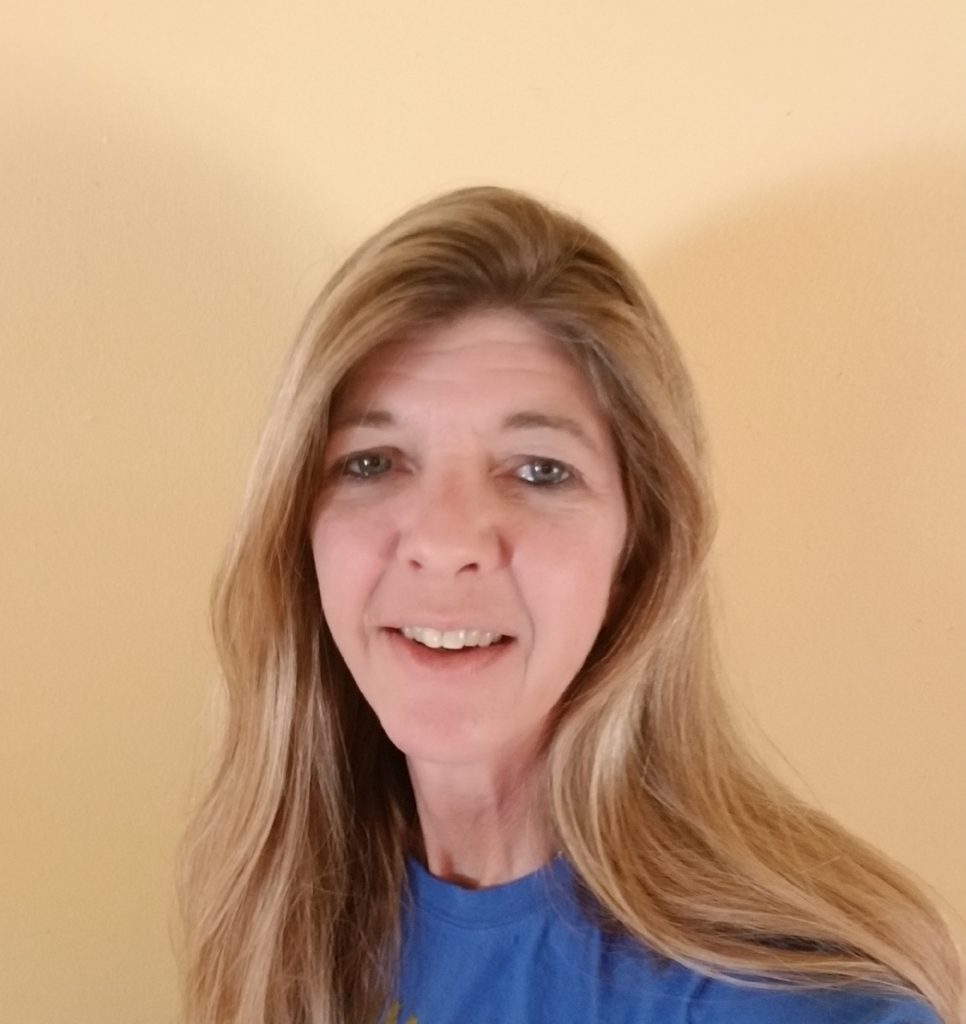 Dawn is originally from Springville, NY. She moved to Arkansas in 2005 and found her passion for the animal field when she started at Best Friends Pet Clinic in Ft Smith AR in 2007. She has been with the same clinic for 12 years now. Dawn started as a kennel assistant and is trained in assisting in rooms, surgeries, front desk, and has been the Practice Manager for the past two years. Outside of work, she enjoys her children and grandchildren, crafting, and reading. She has 3 dogs and a cat.