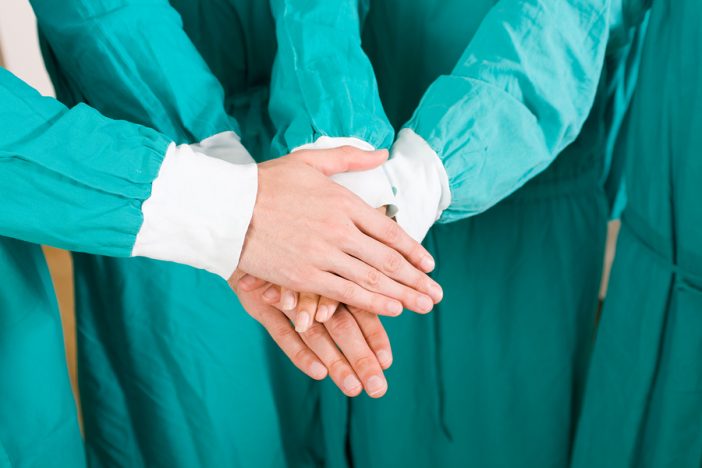 Being a vet tech can be a stressful and tough job. We want you to all know that your efforts are inspiring to those who surround you, so we headed to the @DrAndyRoark Instagram. Here's what some co-workers had to say about the amazing veterinary technicians they're lucky enough to work with.
"@jedikittie & @nicole.c.latorre because these ladies welcomed me without hesitation on my rotation! And they made me laugh! 🐾💗" – @meschuma7
"@ahackett89! She goes above and beyond every day." @hiwp
"@thatsally is an amazing teacher! I would not be the vet tech I am today without her guidance! Always goes above and beyond to make sure things are done, & done correctly! 💖☺💖 love you!" – @dyerdorothy
"@mrscowart13, she's an amazing tech, who always has a smile on her face, always positive and upbeat, and loves what she does, just like me! "-@melanie.combs
"We call our RVT "The Legend"for a reason. She is a fabulous tech that goes above and beyond for our patients, clients and her team members!!@kylanelson19 is a rockstar!"  -@wendypacey
"@cassie_rvt has such compassion for animals, it warms my heart to see her with them. She's also a great mentor for newbies. 😃 "-@korilouxx
"@kwedge525 & @heather._marie because they make work a brighter place! And they love every single animal and use baby voices to talk to them 😂👏🏼🎉❤️" – @meschuma7
"@tash.b__ , because you GET it – our patients come first and thanks to you, our clients know that!!" -@kctdvm
And, of course, a big shoutout to the inspiring vet techs that contribute to DrAndyRoark.com!
A special thanks to our regular contributors: Kelsey Beth Carpenter, RVT; Jade Velasquez, LVT; Tosha Zimmerman, CVT; and Tasha McNerney CVT, CVPP. You are all an inspiration to those who read, view or listen to the amazing content you create.
Last, but not least, thank you to the most organized vet tech of them all, Jamie Holms, RVT, for keeping us all on track.
Do you know an inspiring vet tech? Tell us about them in the comments!