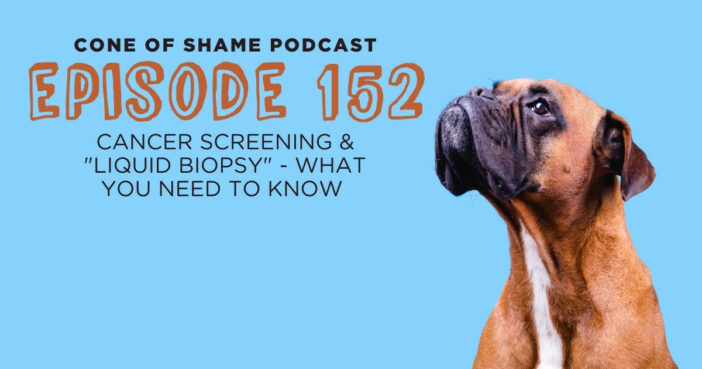 Dr. Andi Flory, an accomplished veterinary medical oncologist, joins Dr. Andy Roark to discuss the OncoK9 multi-cancer early detection test, a "liquid biopsy" capable of detecting 30 different types of canine cancer.
She explains why this test is so different from traditional aspirate and biopsy approaches, what scenarios it might be used in, and how its utilization may increase longevity and quality of life for some cancer patients. She reviews the CANDiD Study and discusses sensitivity and specificity of the OncoK9 "liquid biopsy" test across various types of canine cancers.

This episode has been sponsored by PetDx.
LINKS
The CANDiD Study; Summary: Clinical validation of a next-generation sequencing-based multi-cancer early detection "liquid biopsy" blood test in over 1,000 dogs using an independent testing set: The CANcer Detection in Dogs (CANDiD) study
OncoK9 Cancer SAFE Tool: The OncoK9 Cancer SAFE™ (Screening Age For Early detection) tool uses data from over 3,000 cancer-diagnosed dogs to determine the age at which it may be appropriate to start annual cancer screening for your dog.
Resources page: Browse supporting resources, including our clinical validation study, continuing education (CE) programs, research publications and posters, and product documentation.
ABOUT OUR GUEST
Dr. Andi Flory, DVM, DACVIM (Oncology)
Chief Medical Officer, PetDX
Dr. Flory is a specialist in medical oncology with nearly two decades of experience practicing and publishing in the areas of early cancer diagnosis, treatments, trials, and novel diagnostic test evaluation. A diplomate of the American College of Veterinary Internal Medicine in oncology, Dr. Flory graduated from the Ohio State University of College of Veterinary Medicine and completed additional training at Florida Veterinary Specialists and Cancer Treatment Center in Tampa, Florida, and Cornell University.
In 2019, she treated a small dog named Poppy for pancreatic cancer. Poppy lost her battle with the disease, but left an indelible mark on Dr. Flory, leading her to a newfound passion for cancer genomics. Soon after, Dr. Grosu tapped Dr. Flory to launch PetDx and serve as its first chief medical officer.
Prior to PetDx, most recently she co-directed the oncology internship and served as a medical oncologist at Veterinary Specialty Hospital in San Diego. Dr. Flory founded the medical oncology service at a sister hospital, Veterinary Specialty Hospital – North County. Prior to that she was a staff oncologist, resident advisor and co-chief of the oncology department at The Animal Medical Center in New York City. She has served as a principal investigator for national and international multi-site clinical investigational studies.
Dr. Flory is constantly expanding her knowledge in cutting-edge areas of veterinary medicine. She holds a certificate in genomics from The Johns Hopkins University along with certificates in cancer genomics and precision oncology, and genetic testing and sequencing technologies from Harvard Medical School. In addition, Dr. Flory is a skilled lecturer. An avid snowboarder and passionate foodie, when not keeping up with two preschoolers, Dr. Flory loves to travel, spend time with her husband, sons, their cat Mochi, and dog Cheyenne.
---
EPISODE TRANSCRIPT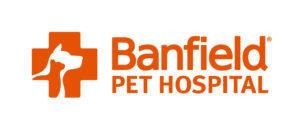 This podcast transcript is made possible thanks to a generous gift from Banfield Pet Hospital, which is striving to increase accessibility and inclusivity across the veterinary profession. Click here to learn more about Equity, Inclusion & Diversity at Banfield.
Dr. Andy Roark:
Welcome everybody to The Cone of Shame veterinary podcast. I am your host, Dr. Andy Roark. Guys, I got a great one for you today. I'm learning all about liquid biopsy. It's a new diagnostic tool, that honestly I did not know much about until very, very recently. I've been hearing a lot about it. I've been seeing lecture tracks at vet conferences. I've been seeing articles coming out and started reading about it, and I'm like, "Man, this is really, really interesting." And so I am so thrilled that Dr. Andi Flory, boarded veterinary oncologist, is on.
Dr. Andy Roark:
She is from PetDx, and she's talking to me all about liquid biopsy, how it works, why it works, when to use it, what the benefits are of early cancer detection, what type of sensitivity and specificity from this test we can expect, the cost of the test. All the things that you need to know if you're interested in trying this out in your practice, but guys, I got to tell you I'm excited about this. I love the idea of catching cancer really early and being able to do more about it. And so, anyway, I'm enthused. I want you guys to check this out. I hope that you will be as excited as I am. This episode is made possible ad free by PetDx. Guys, let's get into this episode.
Kelsey Beth Carpenter:
(Singing) This is your show. We're glad you're here. We want to help you in your veterinary career. Welcome to The Cone of Shame with Dr. Andy Roark.
Dr. Andy Roark:
Welcome to the podcast, Dr. Andi Flory, thanks for being here.
Dr. Andi Flory:
Thank you so much for having me, one Andy to another, really lovely to be here.
Dr. Andy Roark:
I know, a couple of Andy's hanging out talking to each other, it's a great thing.
Dr. Andi Flory:
Yes.
Dr. Andy Roark:
For those people who don't know you, I want to share a couple of your bonafides here, because you have done a lot of things and you are wildly impressive. You went to vet school at the Ohio State University. You did your residency at Cornell. You are a boarded veterinary oncologist, internal medicine specialist in oncology. You practiced at the AMC in New York City, you practice in Australia, and then also at vet specialty hospital in San Diego. One of the things that I am most impressed with you is you tend to be involved in internship and residency programs. I see you as co-directors of those programs, and you have a background in teaching. You've also done a ton of research on cancer, early diagnosis cancer testing, developing treatment plans, and things like that. And so I am, I am thrilled to have you here to talk today.
Dr. Andi Flory:
Thank you so much for having me. Really exciting to be here.
Dr. Andy Roark:
Well, cool. I wanted to go ahead and start to talk to you about a diagnostic test technique. Sorry, stumbling all over the place. I want to talk to you about a diagnostic technique that I started seeing more and more about in the last, probably three to six months, and it's the liquid biopsy technique. And so just, can you go ahead and just start out at a really broad scope? What do we mean when we say liquid biopsy? What is this test?
Dr. Andi Flory:
Yeah, liquid biopsy is essentially the ability to detect cancer, but instead of by taking a tissue biopsy where you're actually taking a little piece of where the suspected cancer is, you're taking a usually minimally invasive sample of a liquid that's easily accessible in the body. And so if you think about the different liquids that our patients have in their body, there's blood, is something that we're very used to collecting, but there's also other liquids like urine, effusions, some cerebral spinal fluid. So those are the other liquids that you could consider. And so liquid biopsy is essentially the sampling and analysis of biomarkers that are present in biological fluids in the body, and usually can be sampled through minimally invasive means.
Dr. Andy Roark:
Okay. So when I first heard the term liquid biopsy, I had this idea that when I was highly suspicious of a cancer or when I was like, "I'm looking at a mass here." This would be a technique similar to normal biopsy, where I see a problem area or area of concern, and I sample it, and I say, "Tell me what this is." But when I'm reading and learning about liquid biopsy, it seems to me the great power in this test is the screening, the preemptive power of liquid biopsy. Can you comment on that a little bit?
Dr. Andi Flory:
Absolutely. I think that's one of the most exciting uses of liquid biopsy. So there's kind of a, there's about six different kind predefined uses of liquid biopsy, and screening is really the first one. Screening basically means using any sort of testing to try to identify disease in a healthy patient, in a healthy and asymptomatic patient, right? Where disease is not yet suspected. And so when we specifically use this to detect cancer, we're thinking about an asymptomatic population of pets that, in this case dogs, that don't currently have symptoms, the veterinarian nor the family suspects cancer in this individual, but they're at higher risk of developing cancer, maybe because of their age or because of their breed. So this would be an ability to test these dogs that we know just get a lot of cancer, or they tend to be at high risk for cancer, to try to identify cancer, even before they start to show clinical signs. And that's just like people get, right? Like we get mammograms, and PSA tests, and colonoscopies all in an effort to try to find cancer earlier because we know there's treatment benefits to finding it earlier.
Dr. Andy Roark:
Well, this is the part that really speaks to me. And so this is what I get really excited about, because we all have these pet owners who have lost a boxer, they're a boxer family, or they're a golden retriever family, or they're a golden doodle family, and they have lost pets to cancer before, and they are like, "I don't ever want that again. I want to be vigilant." Or, "I'm terrified of my dog dying at a young age of cancer." Which is probably the number one cause of death in dogs. And so to me, being able to do a screening test seems like something that they are going to be very excited about. When I talk about, I'm talking about my A clients too, the ones who are like, "Yep, I'm going to do whatever I can do to extend the life of my pet."
Dr. Andy Roark:
And so not being able to talk to someone who has a, either a high risk breed, or they're getting into a high risk age group, or it's just someone who just says, "I've had this experience before, and I want to sleep soundly at night." To me, that sounds like a fantastic benefit to be able to offer. And so that's really why I got so amped up about liquid biopsy. Let me put a pin in that before we start to unpack it, because I have a lot of questions about how viable and feasible that is, but let's talk for a second about the use of different kinds of fluids. And so one of the things you brought up is you said, you can sort of use, you can use urine, you can use fusions, things like that's. That's not something that I was really familiar with. Are you saying that when we tap that cat or that dog's abdomen, or we've got this sort of persistent urinary tract infections over and over again, that we could potentially use fluids like that in order to do liquid biopsy and look for cancer detection?
Dr. Andi Flory:
So specifically for urine, there already is a test, there's a test called the BRAF test that's available through Antech. And that is a urine based liquid biopsy, essentially, where you take a sample of that dog's urine and you send it in and they look for a specific, basically marker of cancer. And that is, it's pretty specific, meaning if you get a positive result, it's pretty likely that that's what that dog has. And so that's an amazing test. I love that test. It's really changed the way that I think that we can manage, especially complicated cases that are just hard to get a diagnosis on, to say, "Is cancer present in this patient?" The kind of the screening tests though, like the tests that are used to detect multiple cancers are really blood based tests.
Dr. Andy Roark:
Okay. Yeah, that totally makes sense. All right. Well, let's start to get into the screening a little bit. Can you give me sort of a high level of how valuable is a screening test for cancer? So talk to me a little bit about latency period in cancers, and when we could start to potentially see signals, flags in like a liquid biopsy, as opposed to when we normally see clinical presentation, how much time are we talking about here?
Dr. Andi Flory:
That's a great question. We don't truly know the exact answer in every cancer, and especially for dogs, like we know in people. I can tell you that cancer does not happen overnight. And even in those dogs where you see those super fast growing masses, like I've seen mass cell tumors that are doubling in size every 24 hours, right? And I'm sure we've all seen those, that just are growing like just so fast. However, the cellular changes that started, even what looks like a rapidly growing mass, have been present for a very long time. It's not something that literally has only been there for a matter of days, or even weeks.
Dr. Andi Flory:
In models of human cancer it takes up to about 25 years to go from that initial abnormality in the DNA to becoming a clinical cancer syndrome that's recognized because of signs and symptoms. Now we don't know what that kind lag period is, but it's not a day and it's not 25 years, so it's somewhere in between. In dogs, maybe it's a year, maybe it's two years, maybe it's six months in really aggressive disease. We just don't know those answers yet, but it's really exciting to kind be able to figure that out and to know that there is a lag period. And what that means is that there is a period of time where cancer is truly present in the body at a molecular level, and it gives us a window to be able to detect it sooner.
Dr. Andy Roark:
We know that when we talk about cancer, we're talking about a huge variety of problems that we kind of lump together into just cancer, right? And different types of cancer and things like that. Can you speak a little bit to the variability of different types of cancer and how it would intersect with this? I mean, are there cancers that shed, or shed less or are much less harder to detect than others? Are there cancers that liquid biopsy is better at finding than other types of cancers? Help me sort of get my head around that.
Dr. Andi Flory:
Yeah, that's a great question. Not all cancers are kind of created equal when it comes to being able to be detected by liquid biopsy. Some are going to shed a lot of their biomarker into the blood, which makes it easy to detect. And some actually might shed their biomarker into a different liquid in the body. I talked before about urinary tract tumors, if you think about where they are shedding their biomarker, they're going to be more likely to shed it into the urine than they are into the blood.
Dr. Andi Flory:
And so for, specifically for when a urinary tract cancer is suspected, for example, you might be better served by going directly after the urine rather than the blood, so there is some biologic difference there. Also, if you think about the blood-brain barrier, and cerebral spinal fluid, and the potential that that biomarker might not be as present at high levels in the blood for central nervous system tumors. So some of it is biologic, a lot of it has to do with biology. And some of it just has to do with size, like how much volume or quantity of tumor there is in the body, kind of also means how much biomarker there is around, and potentially how much there would be likely to be found in the blood.
Dr. Andy Roark:
Yeah, I was looking at the CANDiD study, which covers a lot of stuff about liquid biopsy, and I'll put a link to it in the show notes so people can check it out and download it. And it was talking about the sensitivity of sort of the main cancers that we see. So we're talking about the three most aggressive canine cancers are lymphoma, hemangiosarcoma, and osteosarcoma, and they were reporting an 85% detection rate on the big three. Does that kind of track with experiences that you've had or kind of what you've seen?
Dr. Andi Flory:
Yeah, I mean, so the CANDiD study, or the CANcer Detection in Dogs Study was a really big effort that we performed at over 40 clinical sites around the world. We, the study involves 1100 dogs with and without cancer. And so in that study, for the dogs that had one of those three diagnoses, lymphoma, hemangiosarcoma, or osteosarcoma, the OncoK9 liquid biopsy test was able to detect that cancer in 85% of those cases, which is just phenomenal, because those are really the most aggressive cancers that we see in dogs.
Dr. Andy Roark:
Well, lymphoma, hemangiosarcoma, and osteosarcoma, pretty, pretty darn calm. And then when you start talking about your breeds that are predisposed for these specific cancers, the value seems really high. I know a lot of rottweiler owners that would 100% love to screen for osteosarc on the regular, because they've gone through that experience of having osteosarcoma in one of their rotties. And yeah, when I just look at that, I go, "Oh, that seems pretty impressive."
Dr. Andi Flory:
Yeah. I think there's so many breeds like that too, right? Like the people that are just really into their breeds, whether they're dog show people, or their breeders, or they just love the breed, when they love that breed and they're really, really into it, and they also know which breed, if their breed gets a lot of cancer. So I think that they're, it's one of the most common questions that I get as an oncologist is, "What can to try to detect in my other pet?" After a family's kind of gone through cancer treatment. And so once they know about it in a particular breed, then they really want to know, what can they do to find it earlier?
Dr. Andy Roark:
Well, it's that creeping dread. You look at your dog every day and you say, "This was the litter mate to my other dog who died of cancer." And they do, they chew their fingernails. And it's funny because we know that you could do a test and it could be negative in six months from now, or a year from now it might not be, but that belief that they have looked and there was nothing there when we looked, that's significant peace of mind for people.
Dr. Andi Flory:
100%. Those exact words that I was going to use is peace of mind. And this test when you, especially in the screening population, has a very high, and these are numbers that, maybe as veterinarians, we're not as used to kind of thinking about, but when you're thinking about, if you've run a test on a patient and you want to know, well, how much can I trust the result of this test? You need to think about the positive predictive value and the negative predictive value. And the negative predictive value when using it as a screening test is about 95% to 96%, meaning that's really good piece of mind when you've run it as a screening test, meaning this is an asymptomatic dog that you, as a veterinarian, do not suspect cancer in, and you get a negative result, 95% to 96% chance that dog does not have cancer.
Dr. Andy Roark:
Yeah. That, yeah, that's really solid. And then flip it to the other side is to say, "What are the chances?" Because this gives me nightmares, I don't want to give somebody a false positive. I don't want to be like, "Oh, this, I'm sorry to tell you this." And then it turns out that this was a false positive. So what are the probability of a false positive?
Dr. Andi Flory:
So the false positive rate in study was only 1.5%, which is really, really low. Meaning 1.5% of the dogs that enrolled as presumably cancer free dogs got a positive result. And a few of those that ended up testing positive, we actually diagnosed cancer in. So we found cancer in some, some of the others we ended up following, some of them were lost at follow up. Some of them, unfortunately, had passed away before we kind of figured what going on. But when you look at positive predictive value, so if you run the test, again it depends on how you run it, if you run it as screening test versus as aid in diagnosis, meaning you did cancer in this patient. Then the positive predictive values are between about around 70% to about 96%. Meaning that the majority of patients that do receive a positive result will, in fact, be found to have cancer.
Dr. Andy Roark:
Talk to me a little bit about the benefits of catching these cancers early. So we talked about the, sort of the big three lymphoma, hemangiosarcoma, osteosarcoma, sort of 85% detection rate. And then when you look at the top eight most common cancers, lymphoma, hemangiosarcoma, osteosarcoma, soft tissue sarcoma, mass cell tumors, memory gland carcinoma, anal sac adenocarcinoma, and malignant melanoma, the detection rate is about two thirds. It's about, it's 62%. And so a high detection rate, two thirds of the time they're going to detect cancer in those eight common types of types of tumors, types of cancer. What is the benefit of detection? Because I see, I could hear the words of some clients saying back to me, "Well, I don't want to know." Or what is the benefit of finding out early? And so as an oncologist, can you talk to me a little bit about the benefits of early detection from a clinical standpoint?
Dr. Andi Flory:
So from a veterinarian standpoint I can tell you, as well as from a client and a patient standpoint. From a veterinarian standpoint, I think about the diagnostic, what we call a diagnostic odyssey. This is like the period of time when you know something is going on with your patient, and depending on what the owner wants to do, it could take you two days to figure it out, or it could take you two months to figure it out, or it could take you six months. Because sometimes it's like, "Well, I just want to do conservative management" "Okay, well, let's try NSAID and come back in two weeks and let's recheck." Or, "Let's try some liver support enzymes and come back in three weeks and we're going to recheck the lab work and see what's going on."
Dr. Andi Flory:
And so by the time you get them to the point that they've what they want to do and do an ultrasound and figure out what's going on, maybe it's months down the road. And by this point, the disease has progressed, the dog is getting sicker. It's costing more money in the long run to actually figure it out, and they're not going to respond to treatment quite as well, because they're, now they're sick. When we figure out kind of earlier in the process, we sort of can take away a lot of those steps in the diagnostic odyssey. And what that means for us as veterinarians is, we actually have more options to be able to share with families. And I don't know about you, but you have it different than I do as an oncologist. Usually I'm just meeting this family for the first time.
Dr. Andy Roark:
Yeah.
Dr. Andi Flory:
You've known this dog since they were puppy. You've known this family for years, typically. And to have to then, at the kind of 11th hour say, "Your dog has a hemo abdomen, we've really only got two choices." Like, "You either can go to emergency surgery today, get a blood transfusion, do all of the things, or we have to consider euthanasia." Like that's a terrible thing to have to tell that family, right? And so if we can find it earlier before the hemo abdomen, for example, we as veterinarians have way more options we can talk to with the family about, but it also means that the clients are not spending all that time and money on that diagnostic odyssey.
Dr. Andi Flory:
They have more options to choose from and can choose what's actually right for them. They can do it on their own terms, not at the emergency hospital in the middle of the night. And then for the patients, if they're starting from a place where they feel healthier, they just have more likelihood to be able to respond better to the therapy. So I think there's benefits for the vet and for the family, as well as for the patient.
Dr. Andy Roark:
No, that makes sense. Can we get into the nitty gritty a little bit and kind of how it looks in practice? Is that okay?
Dr. Andi Flory:
Yeah.
Dr. Andy Roark:
All right. Talk to me about handling and technique and things like that. So I have a patient in my treatment room right now. It's a nine year old golden retriever and the owners say, "I don't know, she's, I feel like she's losing some weight. And her blood work looks normal, but we're really concerned about this because of history we've had with other golden retrievers." Walk me through that. What does that process look like for me to get the sample, to transport the sample, and to get results?
Dr. Andi Flory:
Yeah. So veterinarians can get the OncoK9 test, really one of three ways. They can get it directly from PetDx. So one thing that I should say is that the test is looking for fragments of DNA that are in the blood, and these fragments come from the actual tumor cells. Now those fragments are very, very short lived in the body, they only last for minutes to hours, so they have to be stabilized with a very special blood collection tube. The tubes have to be provided, so that's the first thing to know, is that the tubes have to provided and so there's basically three ways to get the kit. You can get it directly from PetDx, or you get through diagnostic distributors like IDEXX and Antech also have the test.
Dr. Andi Flory:
So those would be the ways, you basically get the kit, in the kit is everything that you need to pull the sample, which includes two blood collection tubes, as well as a vacutainer system to basically pull the blood directly from the vein right into the tube, just like if you or I were to go to LabCorp today, that's what they would pull our blood with, right? It's just an easy, quick way to kind of pull two tubes quickly. The volume in the tube does have to be above the minimum fill line on the tube, which is 7 mLs. So the total tube volume on each tube is between 7 and 8.5 mLs, so that's a total of 14 to 17 mLs of blood. A little bit more than we're used to pulling for like a CVC chem, for example, but if you do kind calculations using circulating blood volume, this is a safe quantity to pull on the vast majority of the patients that we see, down to around a two kilogram body size.
Dr. Andy Roark:
That totally makes sense. Okay. So that answers my questions on handling things like that. What's the turnaround time on a test like this, Andi? Is this, yeah, just when I send this away and the pet owner goes, "When are we going to know something?" Of course I want, help set me up for success. Give me some reasonable, realistic expectations, maybe a little bit of a cushion, just because we're so busy in the summertime, things like that. So help me get my head around, what kind of timeframe are we talking about?
Dr. Andi Flory:
Yeah. So what's nice is that these, I think these are like magic blood collection tubes. They stabilize the blood sample for seven days and they do it at room temperature. So you don't need to fuss around with refrigeration, freezing, finding ice packs, all of that sort of thing. You literally just pop it back in the kit or you hand it off to the IDEXX or Antech courier, they take care of the rest, and the turnaround time from the time, and it gets overnighted to our lab, so we generally get it about hours later. And then it's about, right now we're at about 10 to 11 day turnaround time, but generally under 12 days, calendar days, you're going to get a result back.
Dr. Andy Roark:
That's excellent. That's excellent. What is the, again, just ballpark price point, because that's something that's going to come up. Is this a $1,000 test? Is this, and I'm talking about what I would end up presenting to the pet owner. And I know that that varies with the practice, and the region, a million different things, I just want to try to get my head generally around kind of ballpark, what are we talking about from the pet owner experience? So like a $1,000 test, a $500 test, a $200 test, kind of where are we in there?
Dr. Andi Flory:
Yeah. So it's, as you said, it's totally up to each practice in terms of that's up to them in terms of setting what the price is, what we're finding is that the majority of practices are selling it to pet owners at around the $500 mark.
Dr. Andy Roark:
Okay. And that makes sense, and that feels right to me, as far as the sensitivity and specificity of the test and what kind of pet owners are going to be wanting this and what situations are we using it in? Do you have any final pearls, words of wisdom for me, best practices on introducing liquid biopsy into a practice, in communicating it to the team, to getting the staff on board with kind of doing this and using it? Anything like that that would help me, as a general practice doctor, take this into my practice and get good results with it and make it a good experience for people who are not as fired up about it as I am?
Dr. Andi Flory:
Yeah. I think there's a few things. So one is to think about using it as a screening test. What we're seeing a lot of practices do is, either roll it into a geriatric yearly screening kind of panel that they do, either that's breed specific or just for any dogs that are over the age of seven, because we know that dogs over the age of seven have a nine times higher risk of developing cancer. The other thing that they're doing that we're seeing a lot of clinics doing is screening days, where they'll have a cancer screening day, and then they just have families sign up and they come in and they get an OncoK9 test, maybe they do some imaging as well, like they have an ultra sonographer there. And they kind of have this day set aside as a cancer screening day. So they're really kind of selling this message of, "Let's be proactive and try to find cancer earlier for those families that are really interested in that." I think that's something interesting that we're seeing out there.
Dr. Andy Roark:
I think that's really neat. I always geek out about different ways to raise awareness of issues and making a certain day and saying, "Guys, this is important and we're doing it this time." I like that. What a neat educational approach.
Dr. Andi Flory:
Yeah. And then the other way that the test can be used is as an aid in diagnosis. So this isn't a patient for which you do suspect cancer, like you mentioned that poster child nine year old golden retriever that's losing a little weight, but it's like, I don't, what is going on with this pet? It's not super clear. Or you've got a dog with a lameness and an aggressive bone lesion on radiographs, or you've got, you can see a mass on imaging, like on radiographs, but it's just, it's a challenging location to get to in the body. So this is where liquid biopsy can be used to identify, is this cancer versus is this something else on my list? So kind of help to narrow down that differential list and help the family understand what might be going on so that you can kind of direct that diagnostic workup a bit more quickly.
Dr. Andy Roark:
Are there any pitfalls I should look out for? Are there rookie mistakes that you see vets or vet techs making their first time out?
Dr. Andi Flory:
Yeah, I would say if you think about small, localized skin and subcutaneous tumors that are accessible, as a veterinarian you're always going to get more information from a direct tissue biopsy than a liquid biopsy. So if you can reach it to aspirate it, definitely do that, liquid biopsy is not meant to replace that. It's really, what liquid biopsy, I think, is really the most useful for, are the things that you can't reach, the things that you don't yet know about, the things that you're unsure of, if it's something else, anything within the body, in the chest, in the abdomen, in the nasal cavity, things like that, that you either know there's a mass or you suspect there could be a mass, that's where it excels.
Dr. Andi Flory:
But the small, localized skin tumor, like we have examples of, well, here's a dog that has a mass and they do a liquid biopsy and it's negative, but then they take it off and it's a mass cell tumor, and this was like a six millimeter mass. And that's not where, because of the size and the amount of biomarker around, it's not going to be a kind of tumor where there's going to be as much of detection with liquid biopsy. You're always going to get more information from a direct, like FNA, for example, or actually taking that off and submitting for biopsy than a liquid biopsy.
Dr. Andy Roark:
Dr. Andi Flory, thank you so much for being here. I really appreciate your insight. This has been hugely helpful.
Dr. Andi Flory:
Oh, good. Well, it was great to be here and I'm excited to kind of just see veterinarians benefiting from this and just, it's exciting to think about earlier cancer detection and what it can mean for our patients.
Dr. Andy Roark:
Oh, I agree. That's the thing that really got me excited about this, is when you talk about latency and the things, the insidious weight loss that we see in senior pets. And I go, "Man, if we could catch that." Especially if we have clients who are willing to go to see the oncologist and will consider chemotherapy, and I have more, and more, and more clients that are open to talking about those things, if they feel like there's a reason to do them, if they feel like they're catching it early and they can make a significant difference.
Dr. Andy Roark:
And I go, man, this is a possibility for us to, one, to do some good screening and make a difference and really add quality lifespan to these dogs that are dying of cancer. And then number two, this is a customer service that we can offer that we couldn't offer before. And I just, I really believe that, as veterinarians, we sell peace of mind as much as anything else, and we should stop. We should stop apologizing for beautiful senior wellness blood works that come back. Like, don't apologize for that, that's wonderful. That's what we want. And everybody can relax and we've got this great knowledge and that everything is fine. And I just, I would like to see us being able to do more and more of that stuff. So anyway, this makes me super excited. Andi, where can people learn more about liquid biopsy and PetDx?
Dr. Andi Flory:
Oh, great. Yeah. They can head over to our website, which is petdx.com. There we've got links to all of our peer reviewed studies. We've got case studies, so you can kind of check out how veterinarians are using it in the real world. And one exciting new tool that we just developed is called the Cancer SAFE tool, which stands for Screening Age For Early detection. There, you as veterinarian, or your pet parents can go and enter their pets breed and weight and figure out, when should I be starting cancer screening in my particular pet?
Dr. Andy Roark:
Very nice. I'll put that link down in the show notes along with the CANDiD study. Thank you for being here, guys, everybody, thanks for tuning in and listening. I hope you got a lot out of this.
Dr. Andi Flory:
Great. Thanks so much for having me, Andy. Lovely to be here.
Dr. Andy Roark:
And that's our episode, guys. I hope you enjoyed it. I hope you got something out of it. Thanks again to PetDx for making this possible ad free. Guys, if you have questions for me, shoot us an email. The email address is podcast@drandyroark.com. That's podcast@drandyroark.com. I'm glad that you guys are here and I'm hoping to talk to you again soon. Take care of everybody. Bye-bye.