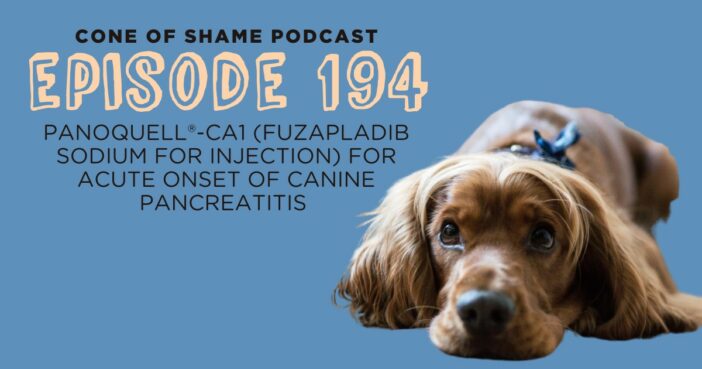 Susanne A. Heartsill, DVM, DABVP (Canine and Feline Practice) is the Director of Companion Animal Veterinary Services at Ceva Animal Health. She joins Dr. Andy Roark to discuss Panoquell-CA1, the new drug conditionally approved for acute onset of canine pancreatitis.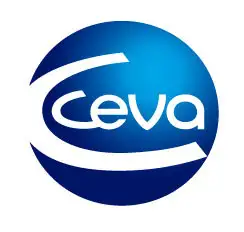 This episode is sponsored and made possible ad-free by CEVA Animal Health!
LINKS
CEVA Connect: www.cevaconnect.com
FDA article on conditional approval: Conditional Approval Explained: A Resource for Veterinarians | FDA
Dr. Andy Roark Exam Room Communication Tool Box Team Training Course: https://drandyroark.com/on-demand-staff-training/
Dr. Andy Roark Charming the Angry Client Team Training Course: https://drandyroark.com/charming-the-angry-client/
Dr. Andy Roark Swag: drandyroark.com/shop
All Links: linktr.ee/DrAndyRoark
ABOUT OUR GUEST
Susanne Heartsill, DVM, DABVP (Canine and Feline Practice) is a 1999 graduate of Mississippi State University College of Veterinary Medicine and is the founder of Downtown Animal Hospital in Memphis, Tennessee.
Dr. Heartsill currently serves as the Director of US Companion Animal Veterinary Services at Ceva Animal Health.
Dr. Heartsill joined Ceva as a Veterinary Services Manager and Level 3, Fear Free Certified Veterinarian in 2018. In 2020, Dr. Heartsill became the U.S. Cardiology Technical Marketing Manager for Ceva. In this role, she spearheaded the creation and implementation of cardiology education for the U.S. commercial team in preparation for the launch of CARDALISTM. Using experience gained over two decades of clinical practice, she developed cardiology educational resources for the practicing veterinarian and played an integral part in the launch of CARDALISTM. Due to her work in cardiology for Ceva, Dr. Heartsill won the Ceva Circle of Excellence Award in 2020. She has authored and co-authored multiple publications. In 2021, she completed credentialling and is a Diplomate of the American Board of Veterinary Practitioners (DABVP) in Canine and Feline Practice. In early 2022, Dr. Heartsill was promoted to Director of US Companion Animal Veterinary Services at Ceva Animal Health.
While running her busy small animal practice, Dr. Heartsill served as a key opinion leader for several veterinary advisory councils including Virbac, Q-biotics, and Novartis Animal Health and has been a Regional Field Advocate for IDEXX Laboratories. She has lectured nationally on topics ranging from inventory control and pharmacy management to cardiology, parasitology, laser surgery, behavior, dermatology, pancreatitis and zoonotic diseases.
Dr. Heartsill was recognized by the Memphis Business Journal as one of Memphis' Top 40 under 40 and holds a city sponsored beautification award by the Memphis Blue Suede Brigade for her part in real estate and business revitalization in the Memphis Pinch District.
Now residing with her family on their hobby farm outside of Auburn, Alabama, Dr. Heartsill enjoys horseback riding, farm life, and the great outdoors.
---
EPISODE TRANSCRIPT
Dr. Andy Roark:
Welcome, everybody, to the Cone of Shame Veterinary Podcast. I am your host, Dr. Andy Roark. Guys, I'm here with a special bonus episode today. I am going to get the inside scoop on a new drug called Panoquell-CA1. This is conditionally approved by the FDA for acute onset of canine pancreatitis. There was a ton of buzz around this drug at VMX and at Western Vet Conference, which is why I wanted to learn more about it. I have today Dr. Susanne Heartsill. She is a diplomat of the American Board of Veterinary Practitioners and the Director of Companion Animal Veterinary Services at Ceva Animal Health.
I get into this with her. I just say straight up, "Give me the information on this new drug. It seems like it's going to be a big deal. I suspect it's going to be something I'm going to see in practice. Tell me what I need to know. How does it work? What are the clinical indications? How long does it take to work? What are the contraindications? What are the side effects? How much does it cost? What does the dosing schedule? What do I need to know to take this thing out of the box and feel comfortable with it in my hands and know what to expect?" And that's what we do. So this is super short, to the point. Tons of information coming at you.
This is your primary. It's going to get you up and ready to go, and you can make the decision of if you want to have this drug in your practice or not, or if, when and how you're going to reach for it and put it into service for you and your patients. So anyway, guys, that's what we're doing today. This episode is made possible ad-free by Ceva Animal Health. Let's get into this episode.
Kelsey Beth Carpenter:
(singing) This is your show. We're glad you're here. We want to help you in your veterinary career. Welcome to The Cone of Shame with Dr. Andy Roark.
Dr. Andy Roark:
Welcome to the podcast, Dr. Susanne Heartsill. Thanks for being here.
Dr. Susanne Heartsill:
Hey, Andy. Thanks so much for having me.
Dr. Andy Roark:
It is my pleasure. I am super fired up for what we've got today. For those who don't know you, you are a veterinarian and you were in private practice for over 20 years. You're a diplomat of the American Board of Veterinary Practitioners. You're Fear Free certified. You are also the Director of Companion Animal Veterinary Services at Ceva Animal Health. You are such a neat person to talk to. I'm excited.
You and I got to visit a bit recently, because I went to the VMX conference and then later the Western Veterinary Conference, which are the two big vet conferences at the beginning of the year, and there was a ton of buzz there about the new drug that Ceva has coming out called Panoquell-CA1. I just want to talk to you about it, because there was a lot of demand for information. There was a lot of people talking about this. I was just like, "Hey, Susanne, would you just come, and I want you just to give me a private run through of what Panoquell-CA1 does and why anybody would use it." So let me just start with that. What's it do?
Dr. Susanne Heartsill:
That's a great question, Andy, and I will say, we're pretty fired up about it as well. The interest has been pretty huge and we're very, very excited to share all that information. So what does it do? It's a great question. It's a completely novel molecule. This is the first of its kind that's ever been approved in veterinary medicine, and certainly it's the first time we've had a solution for canine pancreatitis. Panoquell-CA1, the active ingredient is fuzapladib sodium for injection. So the way this medication works is it's very specific for neutrophilic inflammation, which as we know, that is the hallmark of canine pancreatitis. Those neutrophils actually will infiltrate the pancreatic tissue. And what's hard is, if you think about pancreatitis, and we don't really know what causes it, but when you think about that neutrophilic inflammation, what can you do to address that?
You really, up till now, have not had any good, solid, certainly no approved options or conditionally approved options for managing that. All we could do is manage clinical signs. So the way it works is it actually stops the neutrophil from adhering and flattening out in those blood vessels and extravasating into that pancreatic tissue. So if you think about way back, at least for me, way back when I learned about immunology, the way that neutrophils work is through the process of extravasation. So they actually pull themselves out of the blood vessels and will go into an area of injury or inflammation.
And a few neutrophils are a good thing, but a huge influx of neutrophils, as occurs with pancreatitis, is a bad thing. What actually exacerbates that inflammation and that vicious cycle with pancreatitis. Same thing actually happens in human COVID. So a lot of the COVID patients that died, died because of neutrophilic extravasation into the lung tissue, the alveoli.
Dr. Andy Roark:
I've had a lot of pancreatitis cases in my career and I've had a number of them that did not get better and did not get better, and ultimately, I sent them to the specialist, and the specialist gave them steroids, which I would not do. I'm like, "I am not giving this pancreatitis dog steroids," but I know that that's what the specialist is going to do that. It sounds like you have a different approach to that. I mean, I've tortured myself, "Should I do…" I'm not doing insights on these cases. I've seen people give steroids, but it has always given me panic attacks. And so it sounds like this is an alternative.
Dr. Susanne Heartsill:
Yeah. And it should give you a panic attack. For 20 years that it's always the panic of do you use steroids or do you not? Steroids are certainly controversial. There's some data to say that it's helpful in pancreatitis cases. There's also data to say that it could be potentially a problem. The problem with corticosteroids and pancreatitis is that you're globally suppressing that immune system and that's not a good thing in some of these cases. In many of the cases, it's not. Fuzapladib is a leukocyte function associated antigen one inhibitor. Lots of crazy words, and who cares what all that means, except that an LFA1 inhibitor stops that neutrophil in a very narrow specific way from infiltrating the pancreatic tissue. But it's a pretty neat mechanism of action.
Dr. Andy Roark:
Talk to me about how this drug is given. And it's dogs only, right?
Dr. Susanne Heartsill:
Correct.
Dr. Andy Roark:
It's for dogs with pancreatitis. I'm assuming it's an injectable medication, just because oral routes are really hard in vomiting patients. Talk to me a little bit about dosing, the dosing schedule, how that's set up.
Dr. Susanne Heartsill:
It's conditionally approved for the management of clinical signs associated with acute onset of canine pancreatitis. And that's an important wording, because it's clinical signs associated with. You're giving it as an injection. It's labeled for once daily for three days in a row.
Dr. Andy Roark:
Okay. So you say it's labeled for signs associated with. Does that mean that if I don't have an official pancreatitis diagnosis, which I often don't… There's a fine line between gastroenteritis and pancreatitis sometimes, and sometimes I don't believe the SNAP test and sometimes there's not money for a SNAP test or things like that. Are you saying that I'm okay if I give this medication without maybe an official SNAP test lined up, diagnosis, I'm just working off of my gut? It sounds like that's a… One, is that okay? Two, is there benefit to treating gastroenteritis or do we only see benefit when we actually have neutrophilic inflammation of the pancreas?
Dr. Susanne Heartsill:
All good questions. What I will say is that, in 20 years of clinical practice, did I always know I had a pancreatitis case? No. I mean, diagnosis of pancreatitis is tough. It's a combination of clinical signs, imaging, sometimes, certainly things like SNAP cPL or SPEC cPL testing helps, gives us a better level of suspicion. But even sometimes with biopsy, do we really know if we have pancreatitis officially? No. So because the diagnosis is very, very difficult to pinpoint, in most cases, it's the label saying that it's indicated for the management of clinical science associated with, to me is an important designation as a veterinarian. So I feel like if I were in clinical practice, would I use it if I had a clinical suspicion? Absolutely. Absolutely. And what's important to me about that too is understanding that we don't want to hold this drug as a break glass in case of emergency drug. It's just meant for the clinical signs associated with the acute onset of canine pancreatitis.
Dr. Andy Roark:
Right. That's nice. I like that.
Dr. Susanne Heartsill:
Isn't that nice?
Dr. Andy Roark:
It is nice.
Dr. Susanne Heartsill:
It makes us as veterinarians… Because we always want to feel like we're doing the right thing. I mean, obviously that's what we're all in it for. And you never want to be afraid, and just the wording, to me, makes me feel warm and fuzzy.
Dr. Andy Roark:
I know. I love it. All right, so here I am and I've got this miniature Schnauzer, and she's got pancreatitis, and I'm going to start Panoquell-CA1 with this patient. I know every pet is different, every patient's different, every situation is different. Ballpark for me, how long is it before I can expect to see effects of treatment?
Dr. Susanne Heartsill:
That's another really good question. We'll say there are three studies that were utilized to gain FDA conditional approval for this medication. There's lots of information about conditional approval and what it means and I can help you guys with a link to that information. But what we have to understand is that a pilot field study done to look at efficacy and safety is what we have to go on for how soon to expect an improvement in clinical signs. So the way the study was done, we looked at what's called MCAI7. MCAI means mean canine activity index, and it's a combination of seven clinical signs associated with pancreatitis. So, decreased appetite, abdominal pain, vomiting, dehydration, all the things that we think of when we think of that pancreatitis case.
And that study showed, when we looked at efficacy, it showed that the clinical score improvement from day zero to day one was statistically significant, as well as from day one to day three was statistically significant in that Panoquell-CA1 group versus standard of care alone. And it's also important when we think clinically, real life, that Schnauzer that you just described, she's not just going to get Panoquell-CA1, she's going to get IV fluids, she's going to get nausea medication, she's going to get pain medication. And all of those things were studied alongside fuzapladib sodium. So that is on the label as well that it's to be given with standard of care.
Dr. Andy Roark:
Gotcha. Okay. Speaking of real life in practice, help me get my head around a little bit about the price point of this drug. I know that every practice is going to be a difference in what they price it at, but when I start thinking about pricing of this product, just where are we talking about, even if it's relative to other commonly used injectable drugs in the practice? Help me with that.
Dr. Susanne Heartsill:
Sure. I mean, it's reasonably and fairly priced. The thing that I have to think about is, when we have that patient, that Schnauzer in the hospital for three days, five days, however many days, anything I could do to shorten that hospitalization time… Because we know in the US, the hospitalization costs are significant for the owner. And anything we can do to shorten that hospitalization stay is going to decrease the overall total cost for the pet owner. But the way that I look at it, if I were in practice again, I would price it out like I do Cerenia, Cytopoint, Convenia, any of these multi-use vial type medications that are priced by the weight of the patient.
Dr. Andy Roark:
So this is a multi-use vial here as well?
Dr. Susanne Heartsill:
Correct.
Dr. Andy Roark:
And then what kind of lifespan do I get in a bottle?
Dr. Susanne Heartsill:
Once you reconstitute it, like you do anything else that's in your hospital, it's actually good for 28 days in the refrigerator as a multi-use vial. Some of the materials that are on our website, cevaconnect.com, have a dose chart in the materials. There is a dose chart in the materials that shows you by ml, by day, and by vial how much each individual patient weight would need, so that you can calculate what that total cost is going to be for the owner.
Dr. Andy Roark:
Okay. That really makes sense. Are there any dogs that I don't want to use this in? Are there any contraindications I should be aware of, anything like that?
Dr. Susanne Heartsill:
Contraindications are, like many drugs, just dogs that are hypersensitive to fuzapladib sodium. The challenge there is you don't know who that patient is until you give the medication. There have been cases of urticaria, hypersensitivity, but it's 3% of the total cases or less. So always watching out for things like that is important from a clinical perspective, but as far as overall do you avoid it in a patient with a certain disease, there's no data on that.
Dr. Andy Roark:
Okay. All right. Are there any common side effects with the medication?
Dr. Susanne Heartsill:
No common side effects necessarily, but when you look at the pilot field study that was done, there's safety information in there as well on those clinical patients. And that's a great chart. It's in the FOI. It's definitely worth looking at. The things that were associated with that study were the things that are most commonly found in pancreatitis patients. So the FDA found the drug to be safe and reasonably expected to be effective on the label. So things like vomiting, decreased appetite, the things that we associate with pancreatitis are of course listed as potential side effects.
Dr. Andy Roark:
You mentioned cebaconnect.com. You mentioned a link on conditional approval process, things like that. I'll put links to both of those things in this show note. Is that where people should go if they want to learn more, cevaconnect? If they say, "Hey, I want to try this out. I'd like to see it. I'd like to hold it in my hand," how do they go about possibly bringing this into their practice?
Dr. Susanne Heartsill:
It will be available through all the distributors in the next couple of weeks to order. The product will be available in clinics, we're thinking the very first part of April. So it should be in your hands very, very soon, which is exciting. And yeah, cevaconnect is a great place to go, but if you have your Ceva rep that you know, certainly reach out to them, reach out to your distributor reps. We've had conversations with all of the corporate groups as well, so their leadership could guide you in the right direction as well.
Dr. Andy Roark:
Perfect. All right. Last thing, do you have any pearls, words of wisdom, best practices for getting started? So when Panoquell-CA1 appears in my practice and I want to get the team on board and I want to get them excited about it, and I want to start putting this into practice and making everybody feel comfortable with it, help me out with that. Any pieces of advice that you've seen that have led teams to have particularly good results?
Dr. Susanne Heartsill:
It's another great question. I will say that Panoquell-CA1 has been available in Japan since 2018 as BRENDA Z. So there's a body of experience in Japan, which has a similar architecture of veterinary hospitals and the way they treat animals as we do. So that's experience to pull on. But my personal advice is, when I think about if I were back in practice, which hasn't been that long ago, I would not hold this drug for the sickest of the sick. It's not a drug that you hold until the dog is absolutely circling the drain. It's not that dog that you hold and you're punting it to a referral institution and then you use it.
You're going to want to start these dogs early, because it's for the clinical signs associated with acute onset. So it's not about holding it to the end. And we know that the cases that do poorly in pancreatitis, it's very often because of that neutrophilic inflammation is ramped up and there's so many neutrophils in that pancreas, it's just a raging inflammation. So the sooner and the harder you hit those cases, the better.
Dr. Andy Roark:
I'm so excited about this. This sounds like [inaudible 00:17:11]-
Dr. Susanne Heartsill:
Me too.
Dr. Andy Roark:
It's going to be a wonderful tool in the toolbox. I've seen cases in my career again and again who would have benefited from something [inaudible 00:17:18]-
Dr. Susanne Heartsill:
I know.
Dr. Andy Roark:
So I'm super excited about it, Suzanne. Thank you, thank you so much for being here. Thanks for laying all this stuff out. I am excited to learn more and read here and follow up. Guys, I'll put links to everything we talked about in the show notes. Take care of yourself. Suzanne, thanks again.
Dr. Susanne Heartsill:
Thanks, Andy. Appreciate you.
Dr. Andy Roark:
And that is our episode. Guys, I hope you enjoyed it. I hope you learned a lot about it. I love episodes like this. I love the fast download. I like getting in the car and by the time I get out of the car, I know about a new tool that I can put to use in my practice. And I hope that that's what this episode was for you. Anyway, guys, take care of yourselves. Be well. Talk to you soon. Bye.