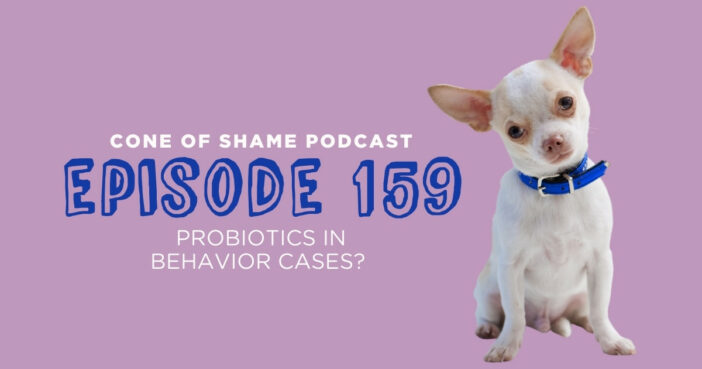 What role can nutrition and probiotics play in addressing behavior problems? Probably more than you think. Dr. Ragen McGowan, Ph.D. joins Dr. Andy Roark to discuss the link between the gut and the mind, how Purina's new Calming Care supplement has been shown to help dogs and cats, and what expectations veterinarians can have (and set for clients) for working with these products.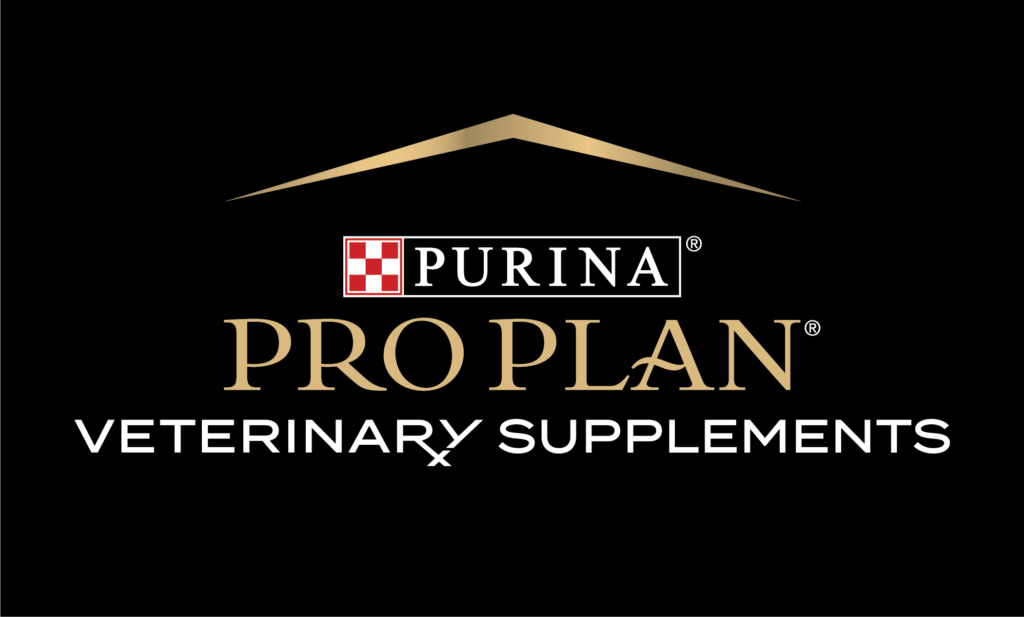 This episode has been made possible ad-free by Purina ProPlan Veterinary Supplements!
LINKS
Purina Pet Expertise: https://www.purina.com/articles
Purina Pro Plan Vet Direct: https://www.proplanvetdirect.com/pro-plan-veterinary-diets/cat-dog-supplements
Dr. Andy Roark Exam Room Communication Tool Box Course: https://drandyroark.com/store/
What's on my Scrubs?! Card Game: https://drandyroark.com/training-tools/
Dr. Andy Roark Swag: drandyroark.com/shop
All Links: linktr.ee/DrAndyRoark
ABOUT OUR GUEST
Ragen is the Senior Manager of the Global Pet IoT, AI and Digital Solutions Group at Nestlé Purina leading work to generate pet behavior and wellbeing insights. She has over 20 years of experience in animal behavior research, the last 13 of which have been with Nestlé Purina using a holistic approach incorporating behavior, physiology and endocrinology to quantify affective states and temperament in dogs and cats. With this knowledge she aims to create products that cater to different behavioral needs of pets and to better understand and quantify the human-animal bond from the pet's perspective. Ragen earned B.S. in Zoology, a B.A. in Foreign Language and Literature and a PhD in Applied Ethology from Washington State University in Pullman, Washington. Her PhD research focused on Contrafreeloading behavior, a phenomenon whereby animals choose to work for food even when the same food is freely available, in grizzly bears, laying hens and laboratory mice. In addition, Ragen worked on other projects examining play behavior in piglets and children and means to reduce problem behaviors such as cannibalism in laying hens. Prior to joining Nestlé Purina Ragen held a post-doctoral research position in the Section for Ethology and Animal Welfare at the Swedish University of Agricultural Sciences in Uppsala, Sweden. Her post-doctoral research focused on the study of emotionality in dogs. Specifically, she explored new methodology to objectively evaluate positive emotions in animals. This included using Cognitive Bias and Contrast to measure emotional states and studying the 'Eureka Effect' (emotional reactions to learning) in dogs. She is now bringing this knowledge of animal behavior and emotions into the digital space to better connect owners with their pets. Ragen has a passion for sharing her vast knowledge of pet behavior and the human-animal bond. In addition to speaking at a variety of events for Purina, she serves as a reviewer for several scientific journals and is a contributing scientific expert for scientific congresses, roundtables and podcasts. In addition to her passion for animals, Ragen is also an avid dancer and has been an instructor of ballroom dance for many years. Ragen is based in Saint Joseph, Missouri where she lives with her husband, two children and two giant rescue dogs, Luna and Perry.
---
EPISODE TRANSCRIPT
Dr. Andy Roark:
This episode is made possible ad-free by Purina Pro Plan veterinary supplements.
Dr. Andy Roark:
Hey everybody. I am Dr. Andy Roark, and welcome to The Cone of Shame veterinary podcast. Today, I am talking to my very special guest, Dr. Regan McGowan, about probiotics and their use in anxiety and behavioral problems in dogs and cats. Is it possible to use a probiotic to affect pet behavior to make pet owner lives easier? We get into it, we talk about what is out there and how it works, and what expectations are set. This guys, is a great episode. I got a lot of stuff out of this. I'm going to be changing up maybe my multimodal approach to behavior consultations. And I just found this to be super useful. I hope you will too. Let's check it out.
Kelsey Beth Carpenter:
(singing) This is your show. We're glad you're here. We want to help you in your veterinary career. Welcome to The Cone of Shame with Dr. Andy Roark.
Dr. Andy Roark:
Welcome to the podcast, Dr. Ragen McGowan. Thanks for being here.
Dr. Ragen McGowan:
Thank you so much for having me.
Dr. Andy Roark:
Oh, it is my pleasure. You are super cool. For those who do not know you, you are… So first of all, you're a PhD. You have a PhD in applied ethology for those who don't know not me, because I totally know. I completely have this nailed down. What is ethology?
Dr. Ragen McGowan:
Ethology is the study of animal behavior. It's sort of the animal counterpart to psychology on the human side.
Dr. Andy Roark:
Love it. So you have a PhD. Actually, your postdoc work is in studying emotionality in dogs, which I thought was super awesome and cool. You also are the senior manager at the global pet Digital Solutions Group, I'm paraphrasing that, from Nestlé Purina. You do all the pet wearables, devices, data collection, artificial intelligence, you're all up in all of that stuff. So you are a PhD behaviorist who runs the digital section at Purina. I think that's fascinating. I love also, in your free time, you instruct ballroom dancing just as a flare.
Dr. Ragen McGowan:
Just for fun.
Dr. Andy Roark:
Exactly right. Just an accent. I love it. So thank you, thank you, thank you for being here. I want to talk to you today about behavior. I want to talk to you a little bit about anxiety. I want to talk to you about nutritional therapeutics and things like that. And this is something that I have been really excited about for a long time. The reason is because I see a lot of anxious pets, both cats and dogs. They look different when they come in. But I think anxiety and nervousness, high strung pets, I think a lot of us see that.
Dr. Andy Roark:
And I think a lot of us also see pushback from pet owners to traditional therapeutics when it comes to managing anxiety and managing neuroses and things like that in pets, especially in cats. I really think this is a tough thing in cats because people don't want to give their cat sort of traditional medications. I think the ask is really high. But even in dogs, I still think that there's a lot of pushback on, my dog doesn't need to be on medications, or I don't want to do this, or I don't want to put him on anything.
Dr. Andy Roark:
I'm certain there is a general idea that something that is nutritional, something that is a probiotic, something like that, that doesn't fall in people's mental categories in the same way. And they seem much more open to trying things of that nature. And so I wanted to learn more about that. And that's really an area of interest for you and area of study. And so I wanted to lay all of that down and say, let's start with dogs and cats. Talk to me just generally, about anxiety presentation in dogs and catalogs. And then, how nutrition might interact with the ability to alter that behavior and that anxiety.
Dr. Ragen McGowan:
Sure. So anxiety is a big problem in dogs and cats. And often, pet owners might not realize that their pet is anxious. I'll be talking in many different scenarios out to the general public and I'll be mentioning behaviors that are attributed to anxiety, and people will come up to me afterwards and just say, "Oh my goodness, you've just blown my mind. I didn't realize that my pet was showing me all these anxious behaviors until you described them." So some of that is the more micro behaviors. So for dogs, the lip licking, the yawning, the avoidance of gaze, just the general presentation of uneasiness in many different situations.
Dr. Ragen McGowan:
For cats, some people think it's just normal for a cat to be hiding under the bed all the time and never come out. People will come over and be like, I didn't even know you had a cat except I saw a litter box, because I never met your cat. But actually, that can be a sign of anxiety in cats. So just helping people to realize this. So when they come to us with questions around this, first we say, okay, clear out any medical reasons that might be causing these kinds of behavior. If you've got that clean bill of health from your vet, then let's try to think about what else you might be able to do or what the triggers might be in the environment that are causing your pet this anxiety.
Dr. Ragen McGowan:
But you're right that people are resistant to pharmaceuticals. Behavior modification can go a long way, but that's a lot of work. It takes dedication from the pet owner and a lot of training and consistency and routine, and it's not a one stop save all thing. It takes a lot of work and catering specifically to the pet.
Dr. Ragen McGowan:
Nutrition is often overlooked as a contributing factor to help address behavior problems. But when you think about it, all of the nutrients that we're taking into our bodies, those are actually the precursors for all of the hormones and the neurotransmitters that actually regulate your behavior. So altering your diet to manipulate the availability of all these precursors, the things that your body needs to make these hormones and neurotransmitters, that can actually help mitigate behavior issues. So there really is something to that old adage about having a gut feeling about something, because your gut and your brain, they're actually directly linked and connected through what's called the gut-brain axis.
Dr. Andy Roark:
So gut-brain axis is really interesting. I've actually been reading a lot about that in human nutrition recently. There's a couple different books that have come out fairly recently on treating things like anxiety, depression, things like that in people. There's more and more research about the gut-brain relations. I wanted to mention real quick, one of the things that really turned me on to the idea of working with therapeutics to lower stress and anxiety in dogs is, when we talk about training… When you have an anxious dog, people will jump up and say, "Oh, you need to train them, you need to train them." Training a pet that is dealing with anxiety who is anxious, it's not easy, because they've already got so much tension and now you're working with them. And even if you're low stress, everything gets easier if you can reduce the stress and anxiety that pet is having. And then do the training. And I say that because that's a mistake I've made early in my career.
Dr. Andy Roark:
Terry Curtis, who's a vet behaviorist, talked me out of it a couple years ago. Because what would happen, I'll just be honest about what I did, is I would talk to people and they would have an anxious dog or cat, and I would sort of present pharmaceuticals and they would say, "Oh no, no, I don't do that," and I'd say, "Okay, well let's try some training then." And what would happen is they would go away and they would do some training and it wouldn't get better and it would get worse. And then they would come back and they were tired and they're frustrated. And now we're throwing drugs at the problem, but they're already kind of tired of trying to train. And she really convinced me that working together with nutrition or with therapeutics and the training together. Lower the stress, do the training, and then you can even, like if you're using pharmaceuticals, you may be able to lay off of those later on, because you've done the training now and it was effective. Anyway, I just always like to point that out.
Dr. Ragen McGowan:
For sure. We call that the multimodal approach. Not one thing is really going to solve everything. It's about getting the pet in the right frame of mind. With appropriate socialization, we can give pets the skills that they need to cope with stressors that come their way, but if they have an underlying anxious temperament, they're always going to have that underlying anxious temperament, just like people. You can learn how to deal with a situation and not be overstressed by it, but you'll still have that underlying level of anxiety. So if we can treat that to get pets in a better frame of mind, then they're more responsive to that behavior modification, it'll stick with them, and they'll actually start to improve in their behavior. But until you can get them over that hump, it's really, really difficult. Whether that's a nutritional intervention or pharmaceutical intervention together with the behavior modification, that's where you're really going to make those big steps, and really be able to celebrate even the little baby steps that you get your pet through so that they can cope more with the stressors around them.
Dr. Andy Roark:
Give me a basic 101 level understanding of nutritional therapeutics in behavior and pets. We talked a little bit about the relation of the gut and the mind. There's a number of different products out there that are nutritional or nutriceutical or things like that. Help me understand a little bit about how this works. What is important in using these products effectively, and are they all effective? What should I be looking for in products like this?
Dr. Ragen McGowan:
Yeah. This is sort of a tricky question, because you really need to find products where there's good data behind it, and that's hard to assess. And we know that there're many studies out there that show there's a large placebo effect. People are so emotionally drained with dealing with their anxious pet, that they're really looking for any solution that will give them even a tiny bit of relief. They're very quick to say, "Oh, this must be helping," because they notice some subtle change, so we know there's a huge placebo effect. So look for products where there's really good data that shows not only behavioral effects, but even a step further, physiological effects, that show that you're actually reducing the stress response. And this is the approach that we take to get over that placebo effect or only relying on behavior changes or indicators that are visible on the outside, we're also looking for invisible changes on the inside.
Dr. Ragen McGowan:
We take that holistic approach, where we're taking both behavioral and physiological measures. And by physiological measures, this could be something like hormones like cortisol, it could be physiological responses like changes in heart rate or respiration rate or body temperature. Pairing those together with behavioral changes, then you really get a good picture of the impact or the efficacy of some of these nutritional solutions. Now, there's a handful of things out there where there is published data, but for the most part, there's very little. So when you're researching a product, make sure it's coming with some data behind it, some solid claims that are on the product there. And I can give you an example of a probiotic that we've developed at Purina, if you'd like that.
Dr. Andy Roark:
Mm-hmm. Sure, yeah. Of course.
Dr. Ragen McGowan:
It's the Calming Care probiotic. This is a specific strain of bifidobacterium longum. It's important to remember, probiotic, by its name, means that it has a positive biological impact on the animal or human, whoever it might be that is consuming it. But not every probiotic is the same. They're very, very strain specific. So when you're researching probiotics, you want to make sure that you're identifying one where there's good data behind that specific probiotic for whatever the claims are. So we assessed this strain of bifidobacterium longum in a population of anxious Labrador Retrievers, and later in cats.
Dr. Ragen McGowan:
For the dog study, we took a population of 24 Labradors that had been previously assessed and characterized as being anxious. And because every dog, every pet, we all know is an individual, just like every person is an individual, we use every pet as their own control, knowing that their baseline physiology and their baseline behavior will be different. So every dog served as their own control, participating in two phases where they had both this probiotic treatment and a placebo treatment. All the caretakers were blind to the study, so they didn't know what the dogs were eating. They just knew these are dogs that have been having anxious issues, they show anxious behavior, but they didn't know what the treatments were. It looks the same to them. It was just sprinkled upon their complete and balanced diet that they get every day from a little sachet.
Dr. Ragen McGowan:
For six weeks, we fed the dogs with the supplements, and then we had a three-week washout phase, and then they switched treatments. So every dog got both treatments again. This way, everything was controlled for. Then we looked across the six-week feeding time and their day-to-day normal responses to any type of anxiety inducing stimuli that they came across. So this could be, we live in the Midwest, so maybe it was a thunderstorm. Maybe they're going for their vet exam. Maybe they're going to get groomed or have a bath, or maybe they're out for a walk and something surprising is happening to them. We looked at their just normal day-to-day change in behavior across the whole feeding period. Then at the end of each feeding period, we actually subjected them to a formal anxiety test, where we looked for non-social, social, and separation anxiety. This was things like bringing them to a novel room, which we know can be stressful for some anxious pets.
Dr. Ragen McGowan:
In that novel room, we had music playing, and then we would suddenly turn off the music. That's what we call the sudden silence effect, similar to if you were in a grocery store or a mall or something, usually there's background music playing. You don't really notice it until it turns off, and then you become vigilant and you're like, "Wait a minute, something changed. What happened? Oh, the music stopped." So we look for that vigilance in our pets as well. And then surprising objects. So it could be a novel object, like a motorized car that drives out from a corner, or a panel opens up from the ceiling and a balloon falls out, novel noises, something they've never heard, like an elephant call or a chimpanzee, just to simulate strange noises that pets might hear out in their environment. Then we had a stranger come in, always with a mask on, their eyes covered, so the dogs couldn't read their intentions. This could be similar to like a contractor coming to your house, wearing their hard hat or equipment, or trick-or-treaters. And then we left the dog alone for a short period of separation in this novel environment, so we could see their response to separation.
Dr. Ragen McGowan:
Throughout, we were measuring their physiology. We had little cardiac monitors on them so we could measure their heart rate and heart rate variability. We also took saliva samples before and after the test, to be able to look for their cortisol or stress response. And then we also tracked their behavior throughout. And what we found, is that during that six-week period, the dogs that were supplemented with the probiotic, the bifidobacterium longum, BL999, they showed much more calm behavior. They showed reductions in anxious behavior like excessive barking or jumping or spinning or pacing. They were less reactive going out and about at the grooming stations or for their veterinary exams or meeting strangers out on walks, compared to themselves, remember when they were on the placebos. We're always comparing the dog to themselves. And we also found a physiological response. They showed improvement in their cardiac response, with reduction in their heart rate, increases in heart rate variability, and reductions in circulating cortisol. So overall, they were in a more calm, less reactive state.
Dr. Ragen McGowan:
So from both a behavior perspective and a physiological perspective, we could see that the dogs were in a more positive emotional state when they were supplemented with the probiotic versus a placebo. And again, always using themselves as their own control because you can't really compare dog A to dog B because they're going to have different responses, so within themselves, we could see this significant difference. And that was just from feeding this probiotic that really brought to life the power of nutrition and that gut-brain communication, how we can actually manipulate behavior by modifying what we're feeding our pets.
Dr. Andy Roark:
That's amazing. I will tell you, my dog has watched lots of Stephen King, and so a balloon through the ceiling and a man in a mask coming in, you'd have to [inaudible 00:16:02] him off the wall. He would be pretty stressed. So, all right. Tell me a bit about cats, because I think selling pet owners on traditional pharmaceuticals in cat anxiety, one, I think they're less likely to believe it when I tell them, "Hey, this sounds a lot like anxiety." I think cats show less and owners are less believing that their pet has a problem. And then two, I think that the reticence to intervene with a therapeutic is much higher in pet owners. They are much less likely to take steps traditionally in cats. When you talk about, well, there's a medication and their eyes just kind of glaze over, and they immediately think about how awful it's going to be. Talk to me about the study in cats, please.
Dr. Ragen McGowan:
Sure. You've just said it all with cats there. So one, it's hard to get people to admit their cat is even showing anxiety, or to teach them what to look out for, that their cat might be anxious. So again, looking at those behaviors in their day-to-day routine, and what the cats are doing, and kind of tracking how they're responding. So if you have strangers coming to your house and your cat disappears, and they never know you have a cat, that could be a sign that they're anxious. Or if your cat's eliminating outside of the box, if all health reasons have been cleared and it's not a urinary or kidney issue going on and your cat's still eliminating out of the box, it could be a sign of anxiety.
Dr. Ragen McGowan:
The thing with cats is, they're so highly sensitive to changes in their environment, just based on their natural history of being territorial and being predators, they're really keen on even subtle changes in their environment. So for your cat, just changing something like the litter box that you're using, or rearranging your furniture, these could be stressors and actually lead to anxiety for them. We actually use that as the model to test whether the same probiotic, this BL999, could show efficacy for helping cats with anxiety.
Dr. Ragen McGowan:
We used a model of switching housing environments for cats. We took groups of cats and moved them between different housing types, and again, assessed both their behavior and their physiology. And we found, again here, that cats that were supplemented with the probiotic, that bifidobacterium longum that's in Calming Care, they were able to much better cope with the stress of moving between housing environments, shown by lower cortisol, reductions in anxious behavior like pacing back and forth, and really increase social ability. So seeking out more contact from the observers that were involved in the study. And also, even being more willing to do vulnerable things in front of people, like eliminate. Like urinate and defecate in front of people. Whereas usually, that's something that would be hidden away for an anxious cat. So even with the cats, looking at slightly different behaviors than we would for the dogs, using a little bit of a different model, we were able to really show that this probiotic can have a positive impact for them as well.
Dr. Andy Roark:
Very nice. I think that's awesome. Let me ask you about communicating expectations. This is always a big thing for me, especially when I'm talking about behavior, because behavior with clients is challenging. It's a lot of handholding, there's a lot of communication. Oftentimes I'm trying to set realistic expectations with pet owners, because that's where I get blown up all the time in the exam room. They'll come in and they're expecting a magic switch and this to be fixed, and I'm trying to get them to understand what progress looks like and things like that.
Dr. Andy Roark:
So let me start by giving you two questions. One, if I'm talking to a pet owner and I'm like, hey, I want to try this calming probiotic. And this is as I'm talking through what the expectations are and why I want to recommend it and say, I want to try it. And they say to me, "How long will it be before I start to see signs?" I'm pretty impressed, honestly, that your study length was six weeks. That seems like a minimum to me. If you'd said, how long is it before you start seeing benefits? I would've said six weeks, just as a gut reaction, if you will. Talk to me about speed with which we start to see changes in behavior, and then the magnitude of those changes. Because people are going to say, "How much of a difference am I going to see?" So help me set those expectations.
Dr. Ragen McGowan:
Yeah. These are great questions. It's important to remember that every pet is an individual. This is why we're using pets as their own control. But out in the real world, just the same with pharmaceutical interventions, you'll have some pets that might show response slightly ahead of others. But in general, at that six-week mark, that's where we saw a statistical significance. So that's where the group effect, we had enough pets that were showing such a response that we would get statistical significance. That means for some pets, earlier than that, you'll start to see signs. For other pets, it might be slightly longer. But in that six-week range, that's right on par with something like fluoxetine or some of these other pharmaceutical interventions where you're expecting at least four to six weeks of that loading period before the physiology is changing enough that it's starting to manifest in actual behavioral changes.
Dr. Ragen McGowan:
Here, again we were looking not only at those behavioral changes, but the physiological changes. So we can say that, yeah, at that six-week mark, we are seeing statistical differences with the pets between when they're on the placebo and they're on the supplement. Telling pet owners that though, they want an immediate solution. They also want something that, they know something stressful is going to happen and they want to give it to their pet and it works instantly. And here we're telling them, "No, this is a nutritional solution, so it takes time for your body to change, the physiology to change enough that actually that ladders up to a change in behavior." So just giving them that perspective that it's not an instant change, and there're few things that are instant changes. And as far as magnitude, again, there's going to be a lot of individual variation there, but really looking out for subtle differences and also asking the people around you. So anecdotally, we've heard from multiple people that said, "You know, I didn't really think it was helping my dog. The dog's behavior wasn't changing dramatically in my mind until I had a neighbor come over, and my neighbor said to me, what is going on with your dog? Your dog never lets me pet them. Your dog always barks at me. And now your dog is right here by my side and I'm petting them, what happened?"
Dr. Ragen McGowan:
So sometimes you're with your pet every day and you're not noticing those changes until you get in a context and someone else alerts you like, "Wait a minute, your pet's acting differently, what's going on?" And that's when you start to realize, hey, there's something here, this is helping. But again, it's part of that multimodal approach. Just by feeding the probiotic, doesn't mean you shouldn't also be doing the behavior modification, encouraging your pet, providing your pet that confidence to get through those more stressful encounters, working hand in hand with your veterinarian. Because perhaps you're also layering on pharmaceutical interventions together as part of this plan, to really cater to what is needed for that individual pet, because every pet is individual.
Dr. Andy Roark:
Talk to me a little bit more about acute stressors. To be honest, I was kind of surprised when you tossed out thunderstorms and things like that, as areas where you found this to be particularly beneficial. I guess in my mind, when I'd thought about nutritional intervention, I was thinking of low-level anxiety, just general neuroticism, things like that. I think back to the 4th of July and the fireworks and things like that. To me, I'm kind of surprised. I tend to think more along the lines of, again, pharmaceutical things like that, for that level of acute fear coming on. What's the research like on nutritional therapies in those cases?
Dr. Ragen McGowan:
Again, it's not going to be that light switch goes off, now your dog's not reacting to thunder or fireworks anymore, but again, part of our discussion before getting them in that better state of mind to be able to handle the stressors coming their way. So if you have your anxious pet that in the past, they've been reactive to these things. You're starting them on a nutritional intervention. Now it's been weeks that they've been on this. You're also still preparing them. So if it's 4th of July and you know they react to fireworks, you're not out there outside while fireworks are going on. You've created a calm space in your house, you've provided them things to distract them, you've set all that up, you will likely see that your dog is responding better than they have in years past. Where those other, the behavior modification, the preparing them, wasn't working as well, now you're saying, "Oh, it is taking the edge off."
Dr. Ragen McGowan:
You're right. If you're looking for that acute response of really bringing the dog down from that panic or stress, then that's more of a sedative situation, a pharmaceutical intervention. Here, we're lessening overall the reactivity. You have pets that have extreme fear responses, all the way to pets just being hypervigilant or hyper reactive. In both cases, we're bringing them in a better frame of mind to cope with that. But it's still part of the approach that you're building into your routine. So it's not the one solve everything silver bullet, it's just part of everything else that you're already doing with your pet.
Dr. Andy Roark:
And that totally makes sense. It goes back to what we talked about before, about being multimodal. I would much rather use less sedative. You know what I mean? And not completely have to gork the dog or cat out, because they're in a better place. That totally makes sense. Again, I was just a hundred percent thinking back to, I want to have clear expectations here so that I can speak about this and get clients on board. And I can also gauge my therapeutic plan, so that… You want to get as close to ideal as you can, just because the trust of the client is in you. And if you try things and they don't feel like they see any sort of a benefit, it can be much harder to keep them on board and keep them trying. So I really like that idea of, this is part of a multimodal approach and I go, great, that helps me make my plan and figure out where I need to put these things.
Dr. Andy Roark:
Are there any final pearls that you have in using, whether it's probiotics or other nutritional approaches to behavior, are there best practices? Are there words of advice that you would give? Time of day for feeding, time of starting treatments, anything like that?
Dr. Ragen McGowan:
Again, just building it into the routine that you already have for your pet. So not stressing them out by making this one extra thing. The beauty of the probiotic, for instance, we're not asking you to switch their diet. We're not asking you to have to pill them or anything. It's literally sprinkling on top of the food, it's actually in the digest carrier that pets love, so they're eager to eat it up. Just making it as seamlessly a transition into your routine as possible, and then taking the time to let it work. So really waiting at least that six weeks before you're giving up, because a lot of people, they'll try it for three days and they want to see something happening and if nothing's happening, then they give up. So just encouraging them to continue to build it into their routine, keep it going, and then make that judgment. And just as part of that multimodal approach. So you can't give up doing the behavior modification that you've been trying, or maybe wean them completely off the pharmaceuticals they're on, but it's that balance. And I think in working in partnership with their veterinarian, they should be able to strike that balance.
Dr. Ragen McGowan:
And for some pets, it does make a dramatic difference relatively quickly. We've seen pets that become much more easy going and less dramatic about their responses. For other pets, it'll be very subtle changes that you're seeing. But it all is important because at least we can see, even if it doesn't manifest fully in the behavior you're seeing, internally, physiologically, it's helping with their stress response. You don't want your pets in that chronic stress, because it can lead to all sorts of other immune issues and things going on. It might even be that their stress before was manifesting in something visceral like digestive upset or obsessive licking or self-injurious behavior. So look out for things like that too, like if their coat is improving because they're no longer licking so much, or the redness between their paws is going away. There's all these other indicators that could show, actually you've taken that mental load off and they're much less stressed, even if it's not hugely apparent in their reactions to big events happening in their life.
Dr. Andy Roark:
That makes tons of sense. We always want to celebrate pet owners. When something is working, I want to be able to say, "Look at this, look how much better this is." And that totally makes sense. So yeah, the licking and chewing, and just those types of behaviors, yeah, that absolutely makes sense. Where can people get more information online? Where can they learn about the studies that have been done? Yeah, where can they read up?
Dr. Ragen McGowan:
Yeah. If you go to purina.com/expertise, there's information there. And also, if you go to the Pro Plan Vet Direct website, you can learn a lot more about Calming Care.
Dr. Andy Roark:
That sounds awesome. Guys, I'll put links to that down in the show notes. Dr. Ragen McGowan, thank you for being here. I really appreciate your time and energy. Thanks for sharing your knowledge.
Dr. Ragen McGowan:
My pleasure. Thanks for having me.
Dr. Andy Roark:
And that is our episode. Guys, I hope you enjoyed it. I hope you got something out of it. I know I certainly did. Thanks again to Purina Pro Plan veterinary supplements for making this episode possible. Gain, be well, and I'll see you next week.