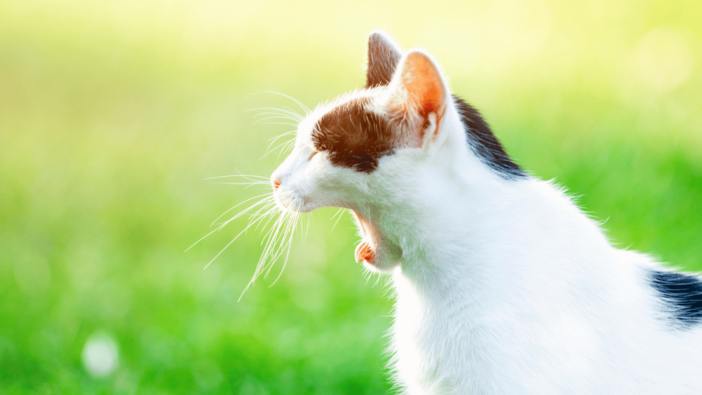 Every week I write a letter like this. I talk to clients in the exam room, publish two podcasts, and post social media content. I teach multiple classes on communication, leadership, and management in Uncharted, and sometimes I travel and speak at conferences. All that to say… I put a lot of heart and ideas out into the world.
I put myself out there because I want to help, I love our profession, and I care deeply about my fellow veterinary professionals who are making the world a better place. I believe that each of us can lift others up, and that there's not much that's more important than that.
But how do you know if what you are putting out into the world is being received by others?
The one thing that correlates with your impact
To be honest, it's hard to gauge if I am actually making an impact. Even when I can see how many people are reading a post on social media or listening to an episode of The Cone of Shame podcast, it's hard to see. Afterall, there are terrible things on social media that have gotten much higher engagement than anything I have ever done, so the number of people you "reach" has little to do with the amount of good you do in the world.
I often feel like I'm just shouting into the void.
However, there is one thing I've found that does correlate with the impact you have on other people. Do you know what it is? Hearing from someone that you've done or said something that has resonated with them.
Last week at the VMX conference in Orlando, a few people came up to me and spoke with phrasing that always gets my attention… "Andy, you wrote/said/did a very specific thing, and it really helped me."
The pieces they mentioned were all rather obscure, none of which I considered to be my best work. They were emails, stories I told on a podcast when I didn't know what question to ask my guest, or videos I shot on my phone when I just wanted to send out an encouraging word. Still, they had an impact and these people gave me the gift of letting me know.
You're not shouting into the void
I have looked at a million metrics around communication in the digital world. I've studied likes, reach, upvotes, retweets, plays, downloads, opens, and click-throughs. And I'm here to tell you, if you care about making a difference, I don't think any of those metrics should be your primary measures of success. Instead, focus on the number of people who come and tell you that you did a specific thing that meant a lot to them.
Sometimes we all feel like we are shouting into the void. Sometimes we all feel like we are pouring our compassion into an endless ocean. The truth is, if you are putting out love, care, and support into the world, you are NEVER shouting into the void. You are making an impact, even though you only hear about it rarely.
Final thought
Today, I want you to think about the people who have told you "when you did this, it meant so much to me." I want you to recognize that for every person who has said that to you, there are thousands of people who have felt that way but never verbalized it. For every pet owner who has taken the time to write a note to you or your team, there are probably a thousand others who have felt that gratitude but did not pick up a pen.
I want you to recognize this pattern of speech from people you have touched, because that phrasing is the greatest signal I've found that you are having a real impact. And when you hear it, I want you to listen like you've never listened before. I want you to absorb it into your bones so that it permeates you. I want it to fuel a thousand more acts of kindness… and out of those thousand acts of kindness, I suspect one more person will come up to you and say "when you did this thing for me, it really meant the world."