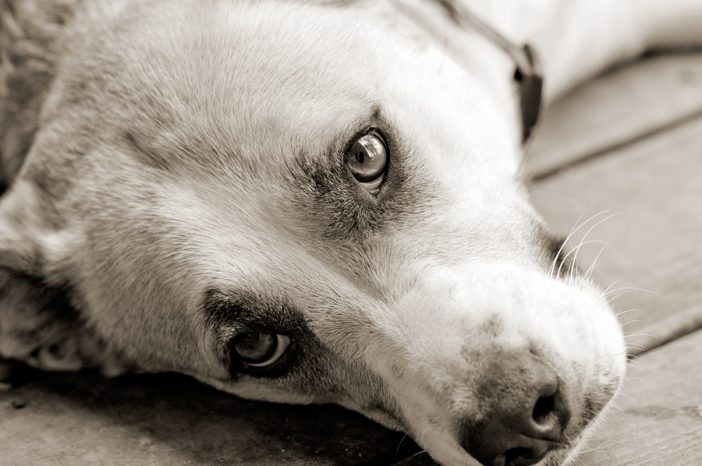 Several days ago, a client was waiting for a procedure to be finished on her "therapy cat," which she can't be separated from. Interpret that how you will, but it's safe to say this client would fall into the "high maintenance" category. To be honest, I am not sure she is from this planet originally.
Rather than waiting in our waiting room or on one of the several outdoor benches provided on the hospital patio, this client decided the front deck of my home would be a great place to set up camp and chain-smoke cigarettes while she waited. Granted, I do live on the same property as the hospital, but my house is across the parking lot with signs clearly marked "private." I have never had a client be so brazen before. I love living on-site most of the time, but the lack of privacy during business hours can be challenging at times.
This intrusion really bothered me. I am self-confessed Type-A, moderate OCD, and a non-smoker. To be honest, I have been known to freak out a bit if a trashcan is turned the "wrong way" on the treatment cart or if surgical scrub gets missed when the counters are wiped down.
A few months ago I would have had a total tantrum and told her to get off the private residence property and "no smoking on grounds!" On this day (after a few fleeting seconds of internal irritation) I let my eyes wander to the gorgeous scenery and the sun shining… and decided it just wasn't worth it.
This woman was the type of client that, if kicked off my porch, would likely just go bother someone in the waiting room. Some battles aren't worth fighting.
Literally five minutes after this client left, there was another pet owner in my front yard with his dog. He was sitting on a bench in a small aspen grove. This gentleman was closer to the hospital than to my house, but he did have to climb up a rock-covered retaining wall to get where he was, so he must have known this was not part of the hospital grounds.
I felt like saying, "What the heck is going on? Is it 'violate my privacy and wander all over the property day?'" Then I found out he was putting his dog to sleep and wanted to do it outside in the grass by the aspen trees rather than inside. My heart melted.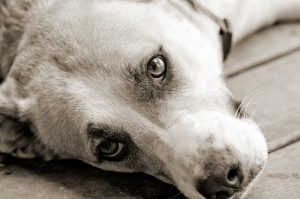 It truly was a serene way to say goodbye to his companion and something special our vet hospital can offer. I took a moment to look around at the beautiful place that I get to live AND work in, and counted my blessings. Perhaps during good weather, this could become a service that we actually offer to our clients.
It felt really good to overlook the intrusion of my first client and then see the beauty of one small thing bringing such joy and peace to this man and his dog.
As veterinarians we often count "victories" in saved lives. We also hold ourselves to an unrealistic standard where we see all else as "failures." We lose sight of the small things that make an enormous difference to pet owners on a daily basis, and our own happiness suffers for it. Sometimes just being caring and sensitive to make a client's experience a little brighter during euthanasia is a victory to cherish.
The views and opinions expressed in this article are those of the author and do not necessarily reflect the position of the DrAndyRoark.com editorial team.
---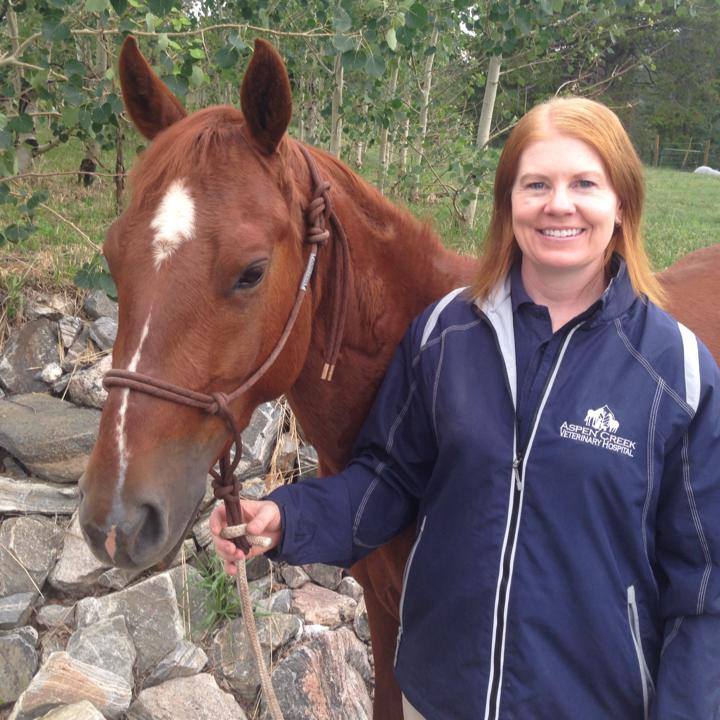 ABOUT THE AUTHOR
Ashleigh Olds, DVM, DABVP (Equine Practice) owns and practices at Aspen Creek Veterinary Hospital, a four-veterinarian mixed animal practice in Conifer, Colorado. Dr. Olds particularly has particular interests in equine lameness, surgery, and dentistry. She can also be found treating dogs, cats, pot-bellied pigs, various small ruminants and camelids on a regular basis. She shares her home and hospital with dogs, barn cats, horses (can there really be "too many" horses?), and her amazing daughter.