By: Christopher G. Byers DVM,DACVECC, DACVIM (SAIM), CVJ
As veterinarians, we meet irreplaceable patients on a daily basis. Some of them are healthy. Some of them are sick. All of them (and their families) need us.
Families want us to make essential recommendations about preventative healthcare. They need us to help them through the diagnostic investigation and treatments of their ailing fur baby. Sometimes they need us to support them through the most difficult decision in their pet's life – saying goodbye.
I would argue the most important job for veterinarians is not explaining a complicated disease process or performing a laboratory test or imaging procedure. It isn't even prescribing drugs or treatment. In my humble opinion our most important job is to do whatever we can to make the passing of a beloved pet as peaceful as possible for both the animal and their families.
[tweetthis]Our most important job is to do whatever we can to make the passing of a pet peaceful[/tweetthis]
Don't assume anything…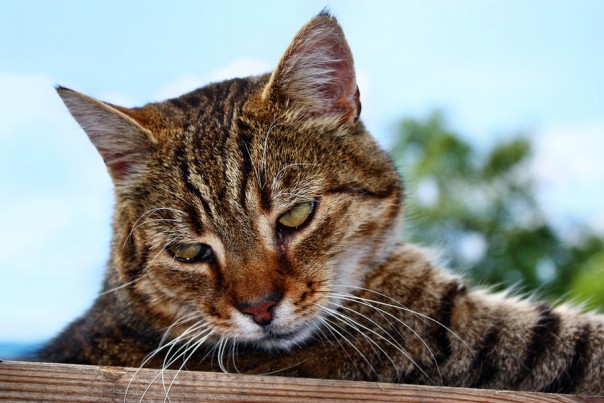 If you're like me, you have a spiel you give to pet parents about euthanasia. We describe how we are going to help their pet transition, and we even have a specific body posture and tone of voice we use during euthanasia. Many of us will provide care for multiple pets from a single-family over many years. This means we will also help them through euthanasia several times. Given such history, we may be tempted to assume the owners understand what will happen during euthanasia. This assumption could be a major miscalculation.
As an example, a few years ago my parents said goodbye to their own geriatric dog, a feisty 16-year-old spayed female Shiba Inu. I accompanied them to this final visit, but didn't say anything in the comfort room. I wasn't the veterinarian in this scenario; I was simply a son supporting his parents.
The attending veterinarian knew who I am and what I do, as she had been caring for my parent's pets for as long as I can remember. When the time came to administer the terminal injection, surprisingly the clinician gave no spiel. She simply injected Euthasol®, and as we all know can happen, my parent's dog vocalized, manifested some reflex respiratory movements, and her eyes didn't close. The veterinarian gently pronounced my parent's dog, compassionately expressed her sympathy, and then quietly left the room.
To say I was shocked by the lack of explanation of euthanasia to my parents is an understatement. I thought perhaps the veterinarian had the conversation with them earlier without my knowledge. Unfortunately on our way back to my parent's residence, I learned no such explanatory conversation had occurred.
After a few minutes in the car, my mother asked me, "Christopher, don't you explain to your clients what's going to happen?" My father quickly followed my mom's question with his own: "Is that how it always goes?"
Did this veterinarian assume I had discussed with my parents what would happen? Did she think my mother and father had adequate knowledge of the euthanasia method from their experiences with previous pets? I don't have the answers to these questions, but I do know a process that could have been so peaceful for both patient and family was emotionally distressing because their doctor didn't adequately communicate.
 [tweetthis]A euthanasia that could have been peaceful for both patient and pet parents wasn't[/tweetthis]
Don't rush the process… EVER!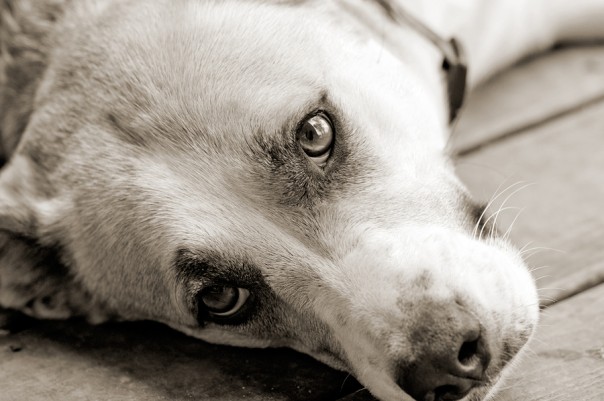 We all have busy clinic schedules. Some of us even see patients every 10-15 minutes. Appointments are double-booked, and we (and our invaluable teams) run around like mad women and men. Yet when it comes to helping a family say goodbye to their beloved companion, none of that matters. They don't care about how hellish our day has been. All they want is our undivided attention during their emotional time, and as animal advocates, we have an ethical responsibility to give it to them. I've had families spend time in my comfort room saying goodbye well beyond the end of my shift.
Did I have to rearrange my personal schedule to accommodate these families? Yes.
Was it inconvenient to me? Absolutely.
Do I regret it? Absolutely not.
Words matter…
As I mentioned, I have my own euthanasia speech. I use specific phrases to help explain the transitioning process, and these evolve over time. As a result of my own experiences with families, I have changed key phrases I use about the euthanasia process twice.
During an emergency shift in my residencies, I met a cat with multiple chronic and terminal illnesses – Stage IV chronic kidney disease, hyperthyroidism, hypertrophic cardiomyopathy, and multicentric lymphoma. The time had come for the family to say goodbye.
I explained to them the nursing team would place a catheter so I could first inject a sedative and then the terminal drug. I told them they could hold their pet, and I reviewed what would happen after their beloved companion had passed. They seemed to understand what I was telling them, and then I said, "When you're ready, you just tell me and I will help."
That's when it happened. One of the parents snapped at me, "I'll never be ready!" I was shaken by this experience because I failed in my goal of making euthanasia peaceful for both pet and family. I caused undue stress.
After the euthanasia, I went back to my office to think about what had happened. It struck me like a load of bricks that this family, who spent thousands of dollars over several months to provide the best possible care for their cat, could never truly be ready to say goodbye. It was a "duh" moment for me, and it made me change what I say to families. Now I say, "When you're as ready as you can be…" instead of "When you're ready…" The difference is subtle, but so very important to people.
Years later I performed euthanasia for one of my favorite patients, a sweet Shih Tzu who beat immune-mediated hemolytic anemia but was losing her battle with heart disease. I delivered my speech to her mother, and the pet's passing was entirely peaceful.
[tweetthis]How we talk about euthanasia needs to evolve. Here's why[/tweetthis]
When the family signaled she was ready to leave, I said, "I can take her from you." The owner looked me square in the eyes and said, "I don't want you to take her from me. I want to give her to you." I honestly had never thought about the difference, but it changed how I approach this scenario as well. I now ask, "Do you want me to take her/him from you, or do you want to give her/him to me?" I can't begin to tell you the number of cards and notes thanking me for this simple question, and I'm so grateful to the pet parent who opened my eyes to its impact.
[tweetthis]How we talk about euthanasia (before, during, and after) matters deeply [/tweetthis]
The take-away about offering a good death…
Performing euthanasia is part of our job as veterinarians and veterinary technicians. We have an obligation as animal welfare advocates to make the passing of our patients as peaceful as possible.
We each have our own communication style, and our ability to empathize with families is powerfully important. We must always adequately and gently explain the euthanasia process and give families the time they need for closure. We should be mindful of the phrases we use to describe what happens during a transition, and recognize that subtle word manipulation can have meaningful impact for some families.
[tweetthis]We have an obligation to ensure the passing of our patients is as peaceful as possible[/tweetthis]
The views and opinions expressed in this article are those of the author and do not necessarily reflect the position of the DrAndyRoark.com editorial team.
---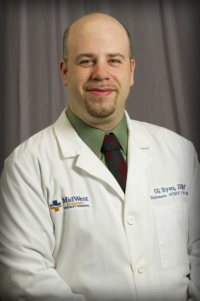 Christopher G. Byers, DVM, DACVECC, DACVIM (SAIM), CVJ is a practicing, board-certified veterinary specialist in both emergency/critical care and small animal internal medicine. He is a Certified Veterinary Journalist and the founder and editor of the popular blog, CriticalCareDVM – Because Pets Can Have Specialists Too! He is a frequent presenter at regional, national, and international continuing education meetings, and can be found on all major social media sites (including Facebook, Twitter, Pinterest, Instagram, and Tumblr) as CriticalCareDVM.